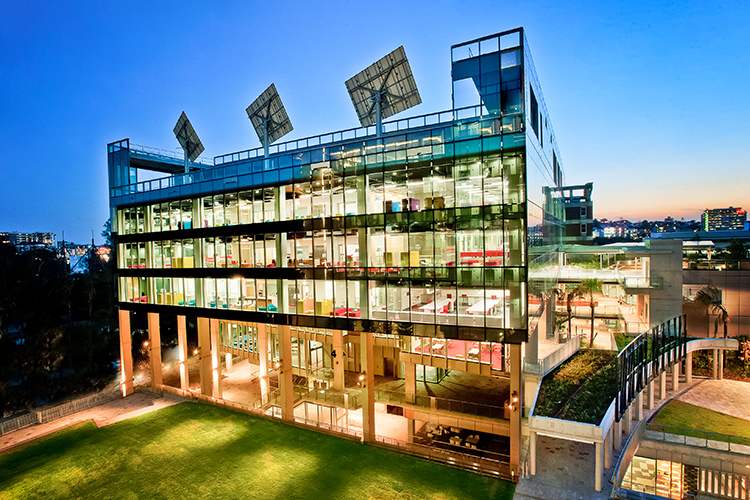 About us
The Institute for Future Environments brings together research, industry, government and community to create real-world impact and develop innovations that create sustainable futures for our environment, society and economy.
12 Nov 2020
QUT's Young Accelerators Program (formerly STEM for Schools) has been running since 2013 and has received several accolades in recognition of the high-quality programming delivered to students and teachers. We are recruiting new undergraduate students to join our talented Student Ambassador team who play a leading role in inspiring and connecting with the next generation through the delivery of our programs and promotion of STEM.
16 Oct 2020
A striking and colourful image of nanostructures by materials science expert Dr Jun Mei has taken out the 2020 QUT Science in Focus Competition.
27 Nov 2020
This year marks the 75th anniversary of the United Nations. It also represents a time of great disruption, headed by a global health crisis with severe economic and social impacts. As the world grapples with COVID-19 and challenges such as the climate crisis, environmental degradation, poverty and inequality, and rapid changes in technology and population, it is an opportunity to take stock and consider the kind of future we want to create – together, as a global community.
3 Dec 2020
Upcoming event on 3 and 4 December will be co-hosted by the QUT Faculty of Law and Macquarie Law School.
Contact us

Institute for Future Environments
Level 6, P Block
Gardens Point
2 George St
Brisbane QLD 4000 Australia
Postal address
Institute for Future Environments
GPO Box 2434
Brisbane QLD 4001