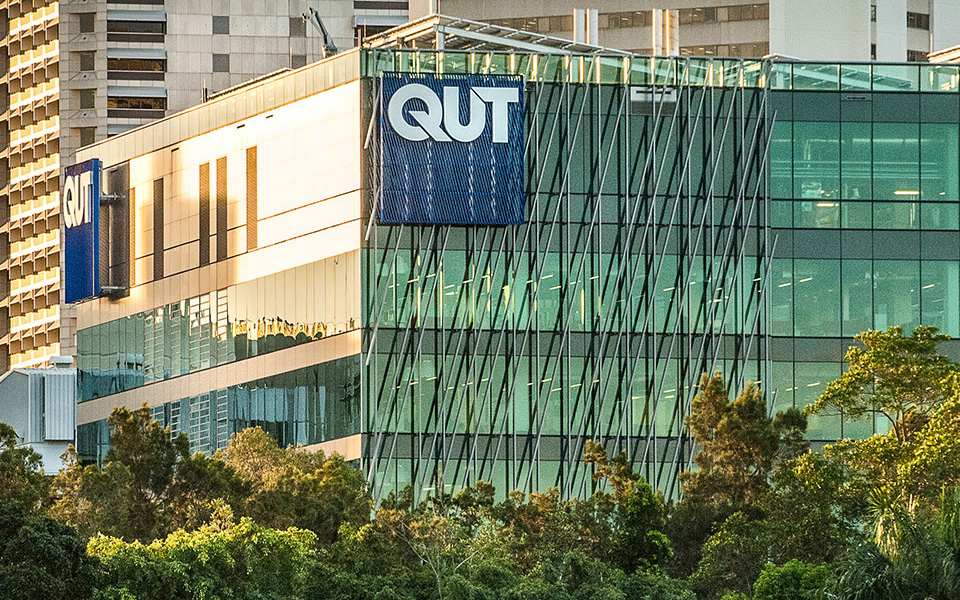 Why QUT
Our research is focused on progress, pushing the boundaries and developing new ideas through transdisciplinary thinking.
Choose QUT if you're after a research university that's breaking new ground, working with true experts, learning and discovering in cutting-edge facilities, and funding the future of research innovation in Australia.
Study with us
Seek out new and innovative ways to progress your ideas to reality. A research degree can help you bring new knowledge to life.
Our research degrees
Partner with us
We collaborate with industry, small-business and government with a progressive approach to harness our technological strengths, progress solutions and capitalise on opportunities in the real world.
Collaborate with us
A more progressive
approach

Transdisciplinary
We tackle some of the biggest questions facing the planet by combining different disciplines and capabilities. Our transdisciplinary research approach is delivering unique solutions.
Real world partnerships
We work closely with partners across all sectors who will apply our research outcomes to create solutions. We're engaging with government and industry, to translate our research to deliver real-world impacts.
Transformative
We are harnessing our technological strengths across different disciplines to transform research by identifying new opportunities and delivering solutions to real-world problems.
Making real progress
15 Feb 2018
With the Gold Coast 2018 Commonwealth Games less than two months away, the 2018 Winter Olympics in full swing and the AFL/ARL seasons starting soon, the spotlight is on elite athletes and what makes them special.
15 Feb 2018
Queensland Government is partnering with iMOVE CRC to deliver Australia's largest on-road cooperative vehicle trial to boost safety on Australian roads.