Our university
Queensland University of Technology (QUT) is a major Australian university with a truly global outlook. Home to nearly 50,000 students, we're providing real-world infrastructure, learning and teaching, and graduate skills to the next generation of change-makers.
Explore our university
News
22 Feb 2021
Conventional on-the-job training sessions can be overhauled, and 'real life' workplace situations modelled using immersive technologies, thanks to new research by QUT's leading specialist programmers and digital designers.
19 Feb 2021
QUT researchers are now ready to play their part in NASA's search for signs of ancient life of Mars with the successful touchdown of the Mars Perseverance Rover today.
Campuses and venues

Gardens Point
Located right in the heart of Brisbane's CBD, you'll have industry connections right at your doorstep. Gardens Point is the main campus for our business, law, and science and engineering students.
Explore Gardens Point

Kelvin Grove
Discover collaborative learning spaces, practical labs and performance venues, set around the lively urban village. Kelvin Grove is the main campus for our health, creative industries and education students.
Explore Kelvin Grove
Search our staff directory
Our staff are award-winners who produce real-world outcomes. Meet some of our exceptional staff.
Get in touch with one of our world-class, industry-leading experts. Find an expert.
Our experts
Get in touch with one of our world-class, industry-leading experts. Search below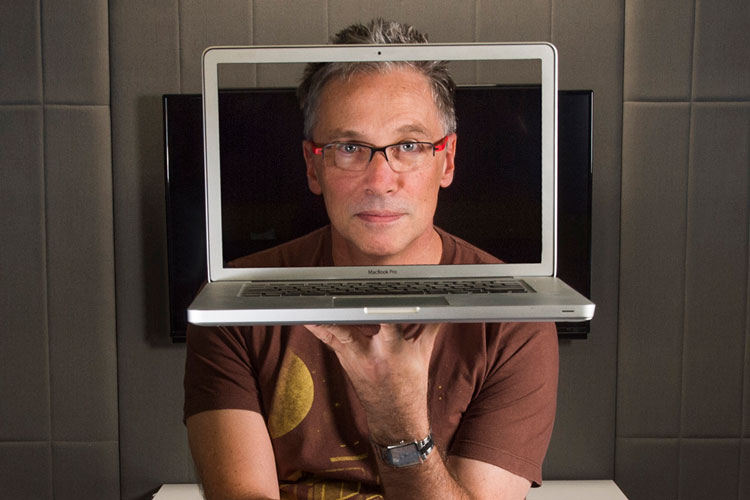 Achievements and recognition
From our Rhodes scholars to our international rankings, we're dedicated to achieving the very best. See how we're recognised as a national and global leader in education, research and technology.
Aboriginal and Torres Strait Islander people
We aspire to be the university of choice for Indigenous Australians, and we're embedding Indigenous Australian culture into everything we do.
Our journey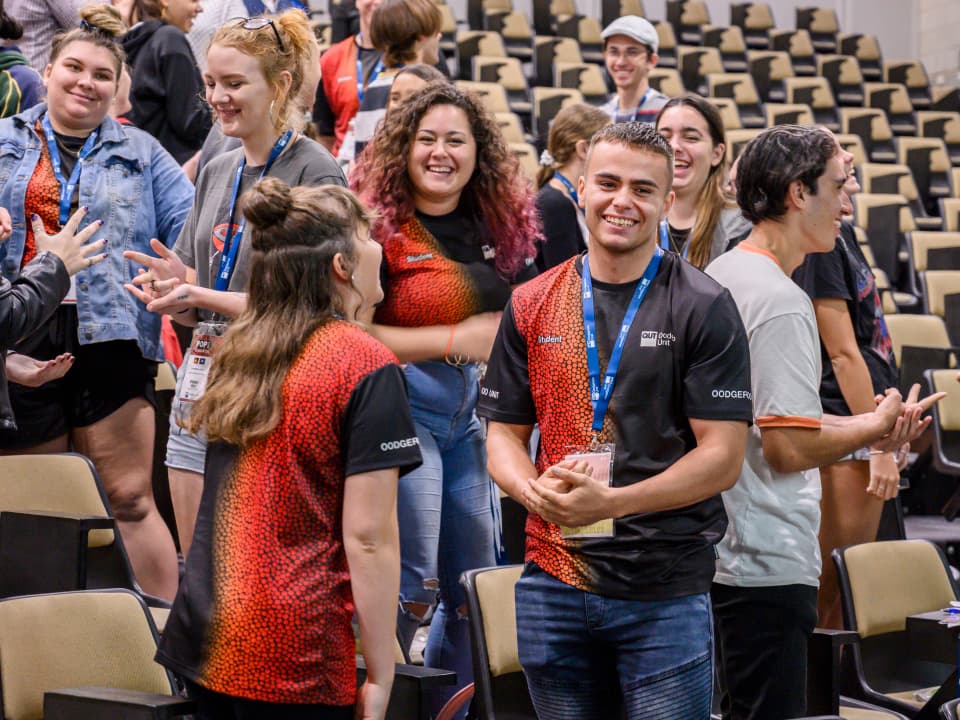 Jobs at QUT
We're always looking for the best new talent to join our diverse staff. Experience true employer support and an environment of innovation when you work with QUT.
Search job vacancies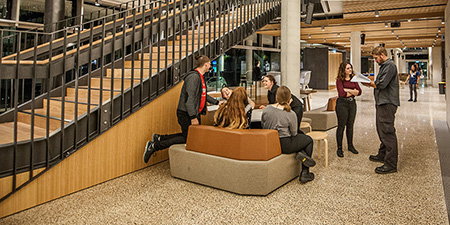 Services and facilities
Explore services you can access as a member of the public or prospective student.
Our services catalogue