Our Science and Engineering Centre is a learning space for the whole community – students, researchers, industry, schools and the public – with a focus on education and research in sustainable technology.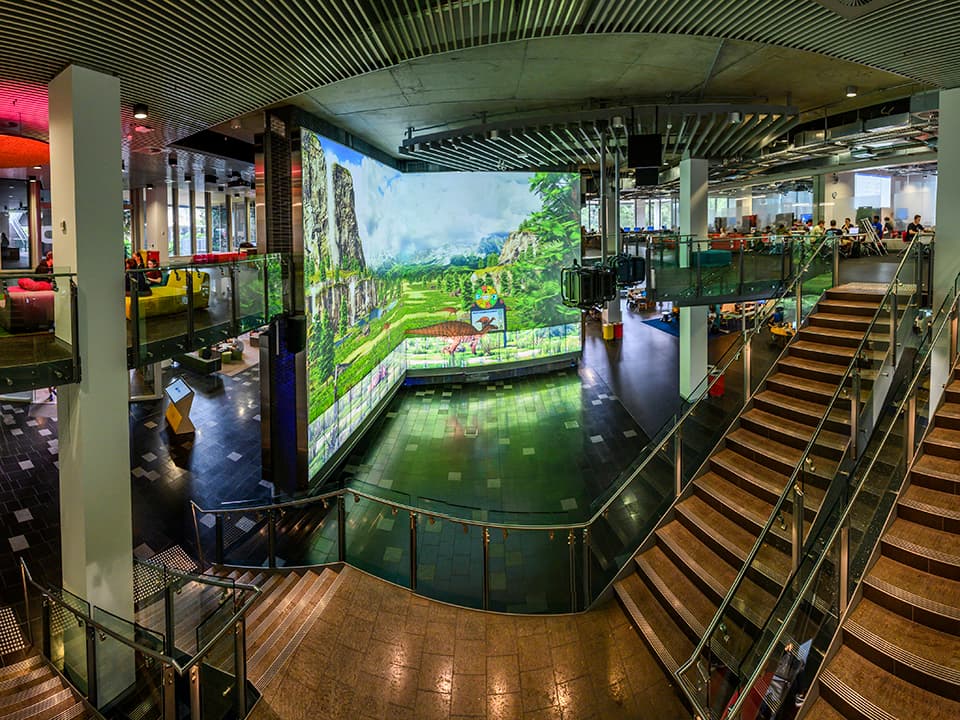 Teaching and research spaces
The centre's dynamic design encourages collaborative learning and problem-solving, with teaching spaces including flexible furniture, and interactive lecterns and mobile workstations capable of working individually or screen sharing.
Research facilities combine open-plan work areas with glass-walled meeting rooms, project spaces and lounges designed to encourage interdisciplinary collaboration and skill sharing.
The centre houses state-of-the-art laboratories, workshops, analytical equipment and computer software.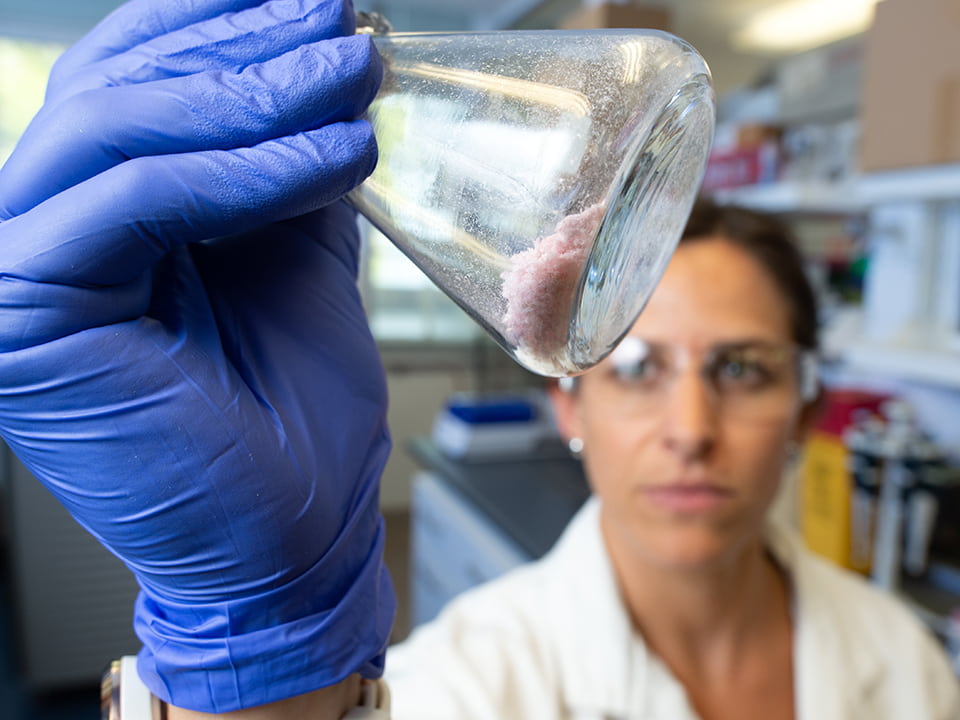 Institute for Future Environments
The Science and Engineering Centre is the headquarters of the Institute for Future Environments (IFE).
IFE is working to solve some of the world's most pressing problems, from tackling global food security to managing scarce natural resources. It brings together more than 300 scholars from the fields of science, technology, engineering, mathematics, business and law to seek solutions collaboratively.
Fitted with state-of-the-art instruments worth $17 million, IFE's Central Analytical Research Facility houses labs dedicated to electron and light microscopy, analytical chemistry, environmental analysis and molecular genetics.
Explore the institute
Sustainability and research
Our centre has achieved a 5-star Design Education V1 Certified rating from the Green Building Council of Australia, making it one of the highest-rated 'green' buildings in Brisbane's CBD .
It's powered by a combination of grid power, natural gas and solar energy, generating enough electricity to power itself and put power back into the QUT grid. This tri-generation system has been engineered to reuse rather than lose heat – it cools the air-conditioning systems, de-humidifies labs and heats the swimming pool.
Booking a function

Room Three Sixty is a top-floor function venue at the Science and Engineering Centre. Featuring floor-to-ceiling windows, a bar and two adjoining outdoor terraces, it offers spectacular views of the city, including the Brisbane River, Kangaroo Point Cliffs and the City Botanic Gardens.
You can hire Room Three Sixty for your wedding, corporate or private function.
Visiting us

Getting here
Our Science and Engineering Centre is located at Gardens Point campus, between the Goodwill Bridge and the City Botanic Gardens. It's walking distance from the centre of Brisbane and South Bank.
Find our campus
Food, drink and retail
Pick up a gift for a friend or a souvenir for yourself at our Old Government House gift shop.
Drop in to The Pantry cafe for coffee, tea or a bite to eat, or make a booking for high tea on Sundays.
There is a range of other food and retail outlets at Gardens Point. The campus is also a short walk from extensive dining and shopping options in Brisbane's CBD and across the river at South Bank.
While you're here
During your visit to our Gardens Point campus, you'll also be able to enjoy a number of cultural venues on campus.
Drop in to the historical house museum and the William Robinson Gallery at Old Government House, or just relax on the lawns and verandas outside.
Visit QUT Art Museum, which runs a program of exhibitions by high-profile modern and contemporary artists, as well as free public events.
Grab tickets to one of the professional or student productions at Gardens Theatre.