Your research space
As a full-time research student, you'll have access to everything you need to create a productive and successful research environment. This includes:
an office space with access to a desk, computer, photocopying facilities and relaxation spaces
any tools and software you need to conduct your research
laboratory or studio space, including equipment and facilities
access to all facilities and services on campus.
You'll also have access to specialised resources and support through the faculty or school you're researching with.
Advanced technology
We're developing advanced technologies that allow transdisciplinary teams to collaborate across global boundaries.
You'll access advanced information technology to create and analyse research data, developing your research design and supporting academic publishing.
All this will be supported by our high performance computing and advanced technologies, exceptional library infrastructure, and information technology services.
Take advantage of our leadership in research technology, including: ePrints, our large academic publications database; high performance computing and visualisation facilities; and international exposure for your research through our digital repository.
Library services
We offer liaison librarian consultation services and research skills training to help you develop the information management and research skills you need to succeed in your study. These services and training will help you with:
information research skills
specialist information resources
research data management
copyright information
getting published, author profiles and publication metrics.
Transformative research training
We offer a transformative new approach to the research training environment by giving you a personalised learning journey throughout your research journey. You'll be able to choose experiences and opportunities that will strengthen your innovative, industry-relevant, transdisciplinary and professional practices.
You'll have access to:
online resources for course information and peer-to-peer discussions
face-to-face workshops to support candidature requirements and research skills
online modules to develop skills in entrepreneurship, commercialisation, leadership, project management and career development via the e-Grad School
learning environments to develop skills in transdisciplinary practices
mentoring programs with industry experts and alumni
practical placements in industry and end-user environments
coursework and training resources to help you build skills in research practices, academic writing, IT literacy and research methodologies
our library and training resources for early career alumni.
International experiences
We'll encourage and support you to pursue international experience and opportunities, including:
attending conferences
taking field trips to conduct research
working with visiting international experts.
You may also need to travel to:
access special equipment
consult certain archives relevant to your research
do field research.
Research at QUT on exchange
We welcome research students from all over the world to complete part of their studies with us. Research with us on exchange.
Career preparation
We offer optional skills and professional development opportunities that take into account your pre-existing professional experiences and skills, and prepare you for diverse career paths and goals. As a QUT research student you'll:
demonstrate your ability to independently develop a body of work through your thesis and published papers
develop a broad range of skills to prepare you for careers in industry, government, academia, or the community
have access to our ePortfolio software, which profiles your work to prospective employers
be provided with a statement of your completed optional training.
Support after graduation
For the first three years after you've completed your PhD, we'll give you extra support to help you transition to your postgraduate career. Our alumni have access to all sorts of benefits and special offers.
You'll have access to opportunities for networking, as well as continued access to your QUT email, and select library resources and workshops.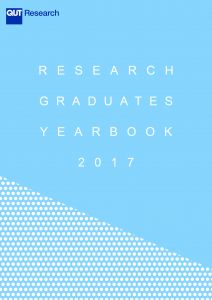 We can give you advice on grant-writing and funding opportunities. We'll also advise you on research commercialisation and connect you with QUT Creative Enterprise Australia.
You'll have the full support of our employment and careers service, as well as access to workshops and resources through our human resources department.
To help you kickstart your career in academia, you can also apply for the three-year QMomentum fellowship, where you'll get access to extensive support and services to help you research and publish after graduation. You may also be included in our annual Research Graduates Yearbook.
Services and student support
Find out more about the student support we offer.
Find out more about our services and facilities.