Based on your professional level and experience, combined with your individual needs and motivations, there are several different study formats for you to choose from to help you achieve your career goals.
We've put together this guide to help you find one that meets your career aspirations and accommodates your lifestyle.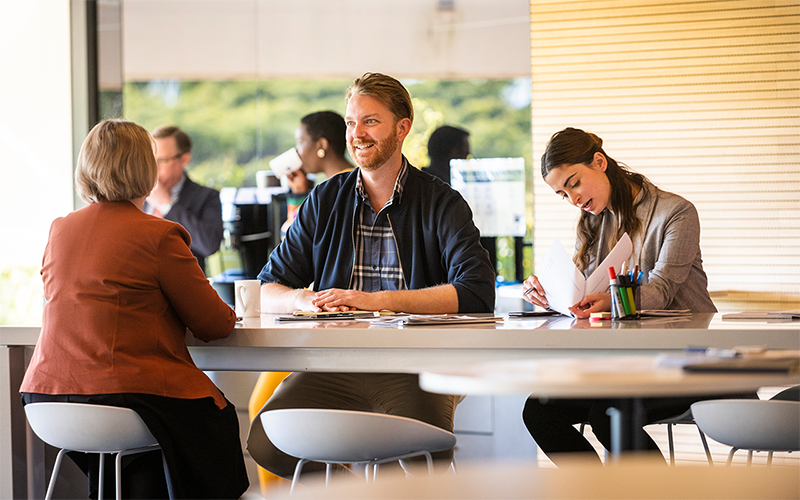 Course options
Depending on your level of experience, there are several different types of courses available for you to choose from.
Your professional level
Short courses
Master Classes
eXcelerators
Microcredentials

I'm a Practitioner.

I want to be introduced to new knowledge and skills.

I'm an Advanced Practitioner or Team Leader.

I want to develop advanced application of knowledge and skills.

I'm an Expert Practitioner or Organisational Leader.

I want to grow my capability to lead my organisation.
What can I expect?
Depending on the type of course you choose to enrol in, the duration, mode of delivery, cost and outcomes will vary.
Type
Certification
Delivery
Duration
Cost

Short Courses

Practical, real-world learning on a variety of industry-relevant topics that you can apply in your workplace, tomorrow.

Certificate of Professional Practice or QUTeX Blue Digital Badge
Online self-paced, online classroom, or face-to-face workshops
Up to 1 day (6.5 hours)
Up to $880 per course

Fundamentals

Short-format, online courses, designed to introduce you to the basics across a variety of topics.

Certificate of completion
Fully online, self-paced
Up to 10 hours
Up to $150 per course

MOOCs

Massive open online courses, otherwise known as introductory topic 'tasters', are easily accessible, bite-sized chunks of completely online learning, usually with no entry requirements and often free.

Certificate of completion
Fully online, self-paced
Various
FREE

Master Classes

Intermediate level, real-world learning that you can apply in your workplace, tomorrow.

Certificate of Advanced Professional Practice or QUTeX Silver Digital Badge
Online classroom or face-to-face workshops
Between 2-5 days
Up to $2,700 per course

eXcelerators

Advanced, real-world learning designed to embed business leaders and functional experts in a specific topic, skill, or methodology.

Certificate of Leadership or QUTeX Gold Digital Badge
Online classroom or face-to-face workshops
Up to 9 months
$5,000 - $12,000 per open program

Microcredentials

Microcredentials deepen your understanding of a subject, with the opportunity to earn a professional or academic credential. They certify achievement in a specific area of study or professional development in a form that is shareable with peers, employers, and educational providers.

Award Recognised. 6 – 12CP per course awarded
Online classroom or face-to-face workshops

Up to 3 months
Varied
Some courses may offer credit toward further postgraduate qualifications. Please refer to the individual course pages for more information.
Course delivery
As a participant in a QUTeX course, you will benefit from technology-infused learning to bring the best of our on-campus experience into the online classroom. Whether you would prefer to study self-paced online, or in an engaging face-to-face environment, you will enjoy the same real-world learning outcomes.
| | |
| --- | --- |
| Online self-paced | Quality online learning at a time and place determined by you. |
| Online classroom | Quality online learning at a scheduled date and time, in a virtual classroom environment. |
| Brisbane classroom | Learning delivered face-to-face in a classroom environment at our Executive Education Centre (EEC) in Brisbane and enriched with technology and digital design. |
In some courses, learners may be required to attend events such as a learning intensive, assessment, practical or work placement at a physical site, to fulfill course and professional accreditation requirements.
Why QUTeX?
You will benefit from:
Real world focus
QUTeX brings together knowledge from across all QUT to help you upskill and stay relevant using QUT's signature real world focus.
Learn today, use tomorrow
We use a combination of problem-based theory and practice with blended learning, so you can hit the ground running and apply your new knowledge and skills in your workplace. Fast.
Flexible options
You can benefit from constantly evolving course options, designed for the practitioner through to the executive leader, and developed to meet changing industry expectations.
Learn from the best
Our pracademics are academically qualified with industry expertise, making them experts in translating business theory into practical learning solutions.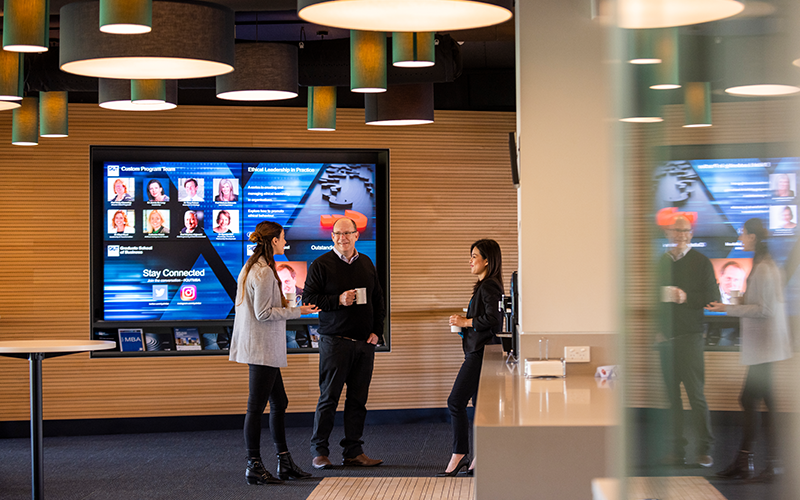 Open online learning
Open online learning gives you access to online courses that are open to everyone - and most courses are free. You'll be taught courses developed using QUT research and teaching expertise and become part of a worldwide community of learners.
Expand your learning for professional development by joining one of our massive online open courses (MOOC), or gain a microcredential in a specialised area.
Our partnership with FutureLearn
We're pleased to offer our suite of free open online courses through FutureLearn - a high quality global platform of courses offered by 149 partners.
You'll learn alongside students from around the world on a platform that lets you discuss course content, make fresh discoveries and develop new ideas.
By partnering with FutureLearn, we can provide lifelong learning opportunities to everyone, anywhere in the world.
Employer support
If you need approval from your manager, or you're hoping that work will cover the cost, you can download this template (DOCX file, 23.7 KB) to explain your reasons for completing the course, and the value to the business.