Business challenge
Road crashes result in an enormous human, economic and social cost. The Centre for Accident Research and Road Safety (CARRS-Q) is creating safer roadways and transport through high quality research, education and advocacy.
Our partners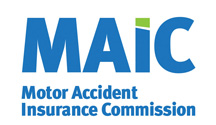 Leadership team

Our approach

Technology capability
Our researchers collate, analyse and interpret data from a range of sources to explore driver and road-user behaviours and attitudes. Data-driven decision making joins advanced modelling and simulation techniques to bring a deeper understanding of road-user behaviours.
Transdisciplinary projects
Research at CARRS-Q brings together specialists from psychology, public health, urban design and planning, law and justice, and creative industries. We're exploring new frontiers and creating real change in road-user behaviour through maximised diversity of skill and expertise.
End-user engagement
We're changing road user's behaviours through public education and road safety advertising campaigns. From traditional media to contemporary digital solutions, our researchers develop campaigns and messaging to address road-based behaviours and raise awareness.
Impacts and outcomes

Establishing state-wide guidelines
The depth of our knowledge and understanding of road users means that we have been able to develop a best-practice toolkit to help practitioners implement effective, sustainable and long-term programs. This toolkit and these guidelines are available to the public and are endorsed by the Queensland Department of Transport and Main Roads.
Safety documentation standards
We've identified a number of improvement opportunities for the transport industry to improve road safety outcomes through consistent road safety documentation, driver training and induction processes, driver recruitment and retention, and crash and incident reporting, recording and investigation.
Contact us

If you've got a challenge or problem that can benefit from our research expertise, contact us today.