Our research vision
Blueprint 5 (PDF file, 257.6 KB) outlines our aspiration to be a globally leading university delivering solutions to the challenges of today and of the future. We aim to drive a transformational step change in our research, enabling us to take our place among the great universities of the world that have historically had a strong technology base and have focused on finding solutions to societal problems. These universities are characterised by their ability to undertake high-impact, transdisciplinary research in partnership with end users, leveraging their deep technological strengths. They foster a high performance and agile culture, and their students, staff and alumni are entrepreneurial agents of change and drivers of economic activity.
Promoting growth
We have built significant research capability in a very short period of time, performed well on most measures of research success in the Australian context and established ourselves among the leading young universities internationally. We have achieved one of the fastest rates of growth in external research income of any university in Australia. This growth has also been accompanied by improvement in quality: we were rated 'at world standard or above' at the four digit level in all disciplines submitted in the Excellence in Research for Australia (ERA). Our research and innovation strategy aims to continue our historical research income growth and for all our disciplines to be assessed at 'above world standard' in ERA.
Our focus
Being a university for the real world, our research will also be aligned to the human capital and innovation needs of the economy. This requires that we not only look at research capacity through the lens of academic disciplines but also from the perspective of the relevant sectors of the economy. We will focus our approach by choosing the research questions that best play to our capabilities and align with our research culture, working in close partnership with end users. Solutions often require that we work across disciplinary boundaries, and as technology now impacts every sector of the economy these solutions inevitably benefit from deep technological capabilities. In a very short period of time, we have established QUT as a national leader in transformative technologies such as automation and big data, and material science that enables extreme customisation.
We have identified areas of research strength and priority in which we aim to have wide economic and social impact. Our research choices have global relevance and offer opportunities to work with leading international research groups and end users. Our research is user‐inspired with an applied focus, with transdisciplinary collaboration facilitated through our two flagship institutes: Institute for Future Environments (IFE) and Institute for Health and Biomedical Innovation (IHBI). The institutes are sector-facing, complementing the work of the faculties that nurture the disciplines.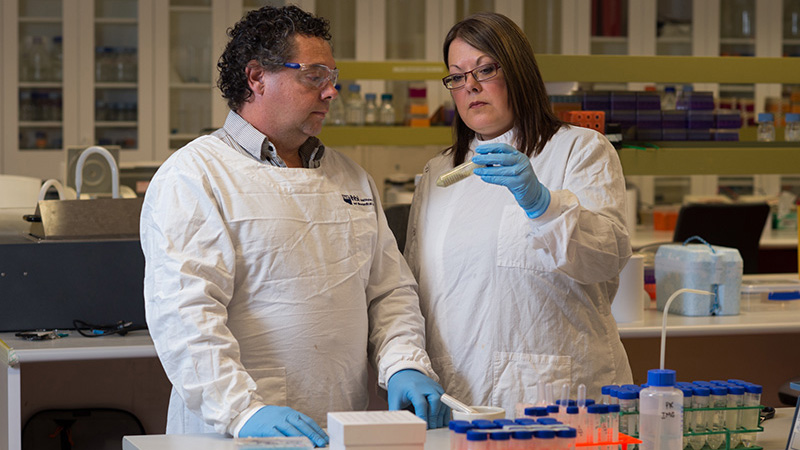 Research education
Human capital is the most important contribution that universities make to the innovation system. We seek to transform our research training programs to produce research graduates who are agents of change, entrepreneurial and capable of participating more broadly in society. Our research and innovation activities, together with entrepreneurial students, staff and alumni, will help make Brisbane a global innovation hub.
Diversity and inclusion
We support QUT's diversity and gender equity goals through participation in the SAGE Athena SWAN pilot program and a special focus on addressing the challenges faced by women as they progress through their research careers. Our Aboriginal and Torres Strait Islander Research Strategy responds to QUT's Aboriginal and Torres Strait Islander Action Plan and aims to increase capacity in Indigenous research, researchers, research students and supervision, as well as transdisciplinary research collaborations.