Porquê a QUT
Na QUT, você terá acesso aos melhores palestrantes, estudará com a mais avançada tecnologia e espaços de aprendizado e obterá muita experiência prática com a indústria para prepará-lo para o mundo real.
Subimos em posição mundial de 179 no THE World University Rankings de 2020. Também alcançamos o top 100 em algumas de nossas áreas de estudo, incluindo: comunicação e estudos de mídia; enfermagem; direito; arquitetura; arte e design; Subimos para a posição', artes cênicas; engenharia civil e estrutural; educação; e matérias relacionadas a esportes.
Saiba mais sobre A QUT
Morando em Brisbane
Brisbane é o destino de estudo mais abrangente da Austrália e é conhecido como um lugar seguro e acolhedor para se viver. Brisbane tem um dos custos mais baixos de vida em comparação com outras cidades australianas, incluindo transporte, alojamento, e refeições. Uma vez estabelecido, você deve orçar cerca de $500 por semana para aluguel, alimentação, transporte, contas, custos de estudo e entretenimento. Se você precisar de ajuda para encontrar um lugar para morar, nossos serviços de acomodação podem ajudá-lo.
Descubra mais sobre viver em Brisbane acessando os sites Brisbane City Council and Visit Brisbane
Explore o custo de vida e acomodação
Explore as áreas de estudo

Como se candidatar?
Criamos uma guia passo a passo para facilitar seu o processo de inscrição
Faça sua inscrição
Quanto vai custar?
Saiba mais sobre os custos relacionados com estudos, taxas de matrícula, e suas opções de bolsas de estudo e recursos financeiros
Taxas e bolsas de estudos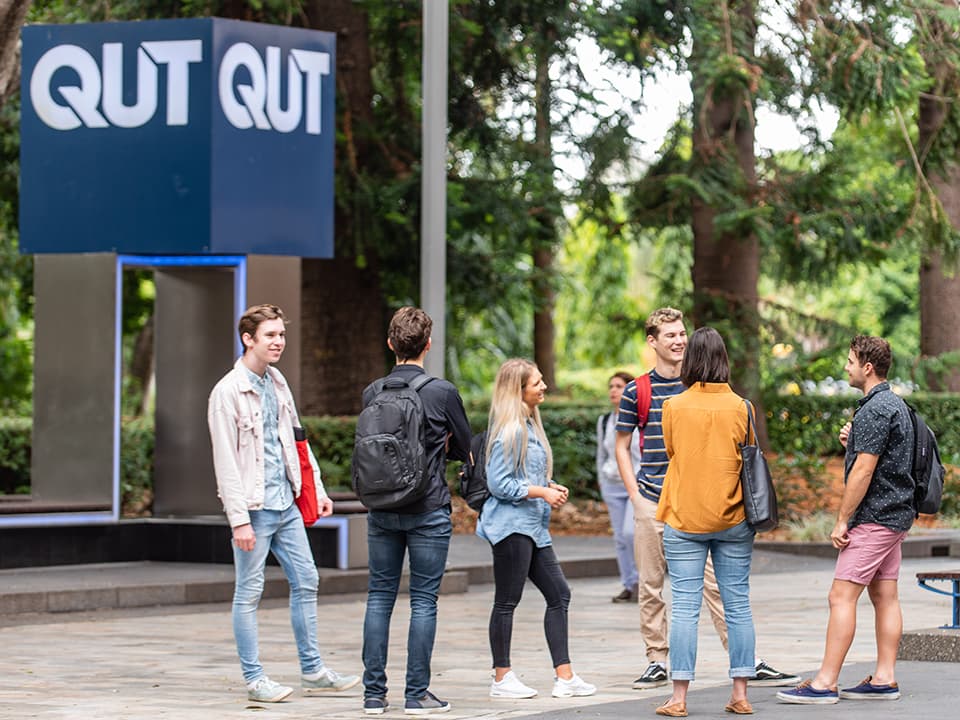 Precisa de mais informações?
Se você quiser saber mais sobre estudar na QUT, você pode: