Future-proof your career
The world of work is changing. Robotics and AI are on the rise, and we're constantly exploring new technologies. You'll have multiple jobs and careers in your lifetime - some that have yet to be realised.
A double degree can help you develop a portfolio of skills and capabilities so you will be flexible, prepared for change and able to maximise your career opportunities.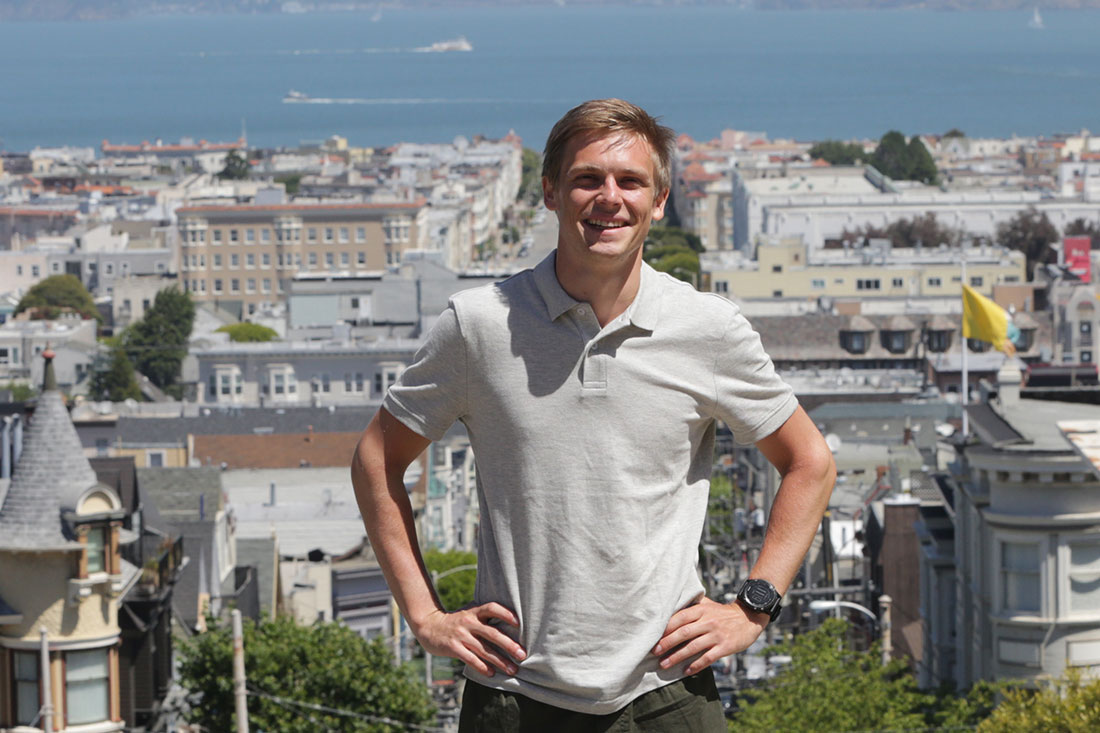 How does it work?
Combine two bachelor degrees into a single course of study and expand your study and career opportunities.
With a double degree you'll:
study only the compulsory parts of each single degree
use your electives (or optional units) to complete your second degree
complete your two degrees in a shorter time than it would take to complete them separately
have two qualifications on graduation.
A double degree doesn't mean double the workload - you will usually have the same workload and complete the same number of units (subjects) each semester as a single degree student. Check your course structure for details.
In most cases you'll study units from both disciplines at the same time, although some double degrees are structured so you'll spend some semesters focusing exclusively on one study area.
You may have classes at Gardens Point and Kelvin Grove campuses. The free intercampus shuttle bus runs every 10 minutes during semester, so you'll be able to get to classes on different campuses.
Each study area may come with different facilities, learning spaces, expectations, processes and assessment. Attend orientation so you know what's expected and get advice early with any concerns.
You won't have as many elective options as you would with a single degree - your flexibility comes through being able to combine two study areas into one course. If you want to go on exchange or look at other overseas options, talk to us early. It can be hard to fit in a long-term exchange.
Apply in the same way you would for a single degree, listing the double degree as one of your course preferences on your QTAC application.
Each double degree has an individual QTAC code, entry requirements, and OP, ATAR, or selection rank threshold. Check the online course information.
If you can't find a double degree that combines your interest areas, don't worry. Many of our single degrees offer flexible study options that allow you to incorporate subjects from another study area into the course, through second majors, minors or electives.
Not sure what to study?

Try Match My Skills to discover the course that could lead you to your dream career.
Discover all the ways we can support you in finding the right course for your university career.