Future-proof your career
The world of work is changing. Robotics and AI are on the rise, and we're constantly exploring new technologies. You'll have multiple jobs and careers in your lifetime - some that have yet to be realised.
A double degree can help you develop a portfolio of skills and capabilities so you will be flexible, prepared for change and able to maximise your career opportunities.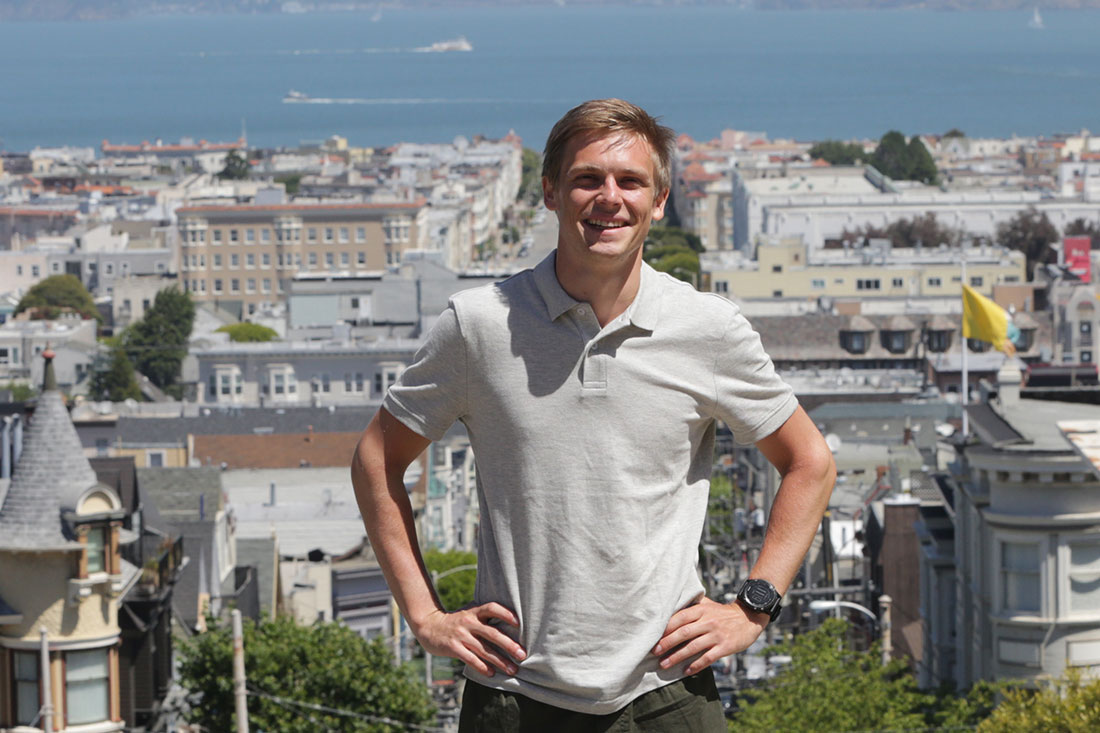 Prepare for a global career
Sam Senior studied a double degree in business and IT and backed it up with international experience in Hong Kong, Vancouver, Nice and Los Angeles before he graduated. It helped him land his dream job with global strategy consultancy firm Bain & Co in San Francisco.
Change your world
Tammy Butow is a chaos engineer who is also using her computer science and education degrees to reshape her world. As a founding member of the Girl Geek Academy, a global movement encouraging women in technology, Tammy is an in-demand and inspiring speaker.
Watch the video
Find your niche
'I've always been interested in the medical field. I chose a double degree in biomedical science and business because I could see a gap in the market for professionals who understand biotechnology products and know how to bring the products to market.'
Ganesh Velan, double degree in biomedical science and business
Our double degrees
Combine business and architecture to create environments that make a positive impact, or for careers in management, marketing or other business aspects of design organisations.