QUT's Pathways to Politics for Women program is open to female graduates from a Queensland university and aims to inspire and empower participants to lead our country into the future.
Only 24%
of members of parliament worldwide are women. (Source: Inter-Parliamentary Union (IPU), 'Women in national parliaments', November 2018)
35%
of members of parliament in Australia are women. (Source: Australian Electoral Commission (AEC), 2019 Federal Election)
48th
Australia's world ranking for parliamentary gender diversity, in 2018. (Source: The Inter-Parliamentary Union (IPU), January 2019)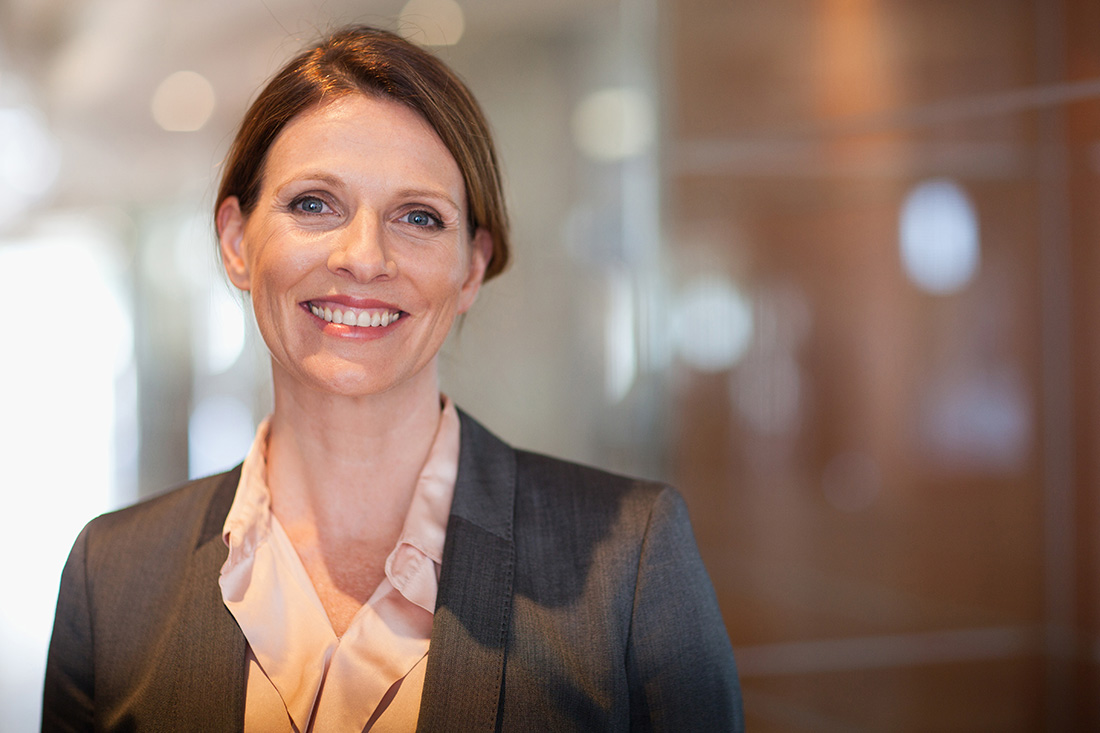 Set the agenda, lead the conversation
As the only program of its kind in Queensland, QUT's Pathways to Politics for Women is a nonpartisan initiative that seeks to increase female participation in all levels of government by equipping women with the skills to succeed in being elected to public office, and to thrive as political leaders.
The program is designed to provide participants with the networks, training and support required to advance their political career.
What you'll learn
The program aims to provide women the opportunity to gain the skills and networks to reach elected office at local, state and national levels. These skills include:
understanding politics
articulating your personal leadership vision
developing resilience
building your base
speech writing
media training
understanding policy making
campaigning.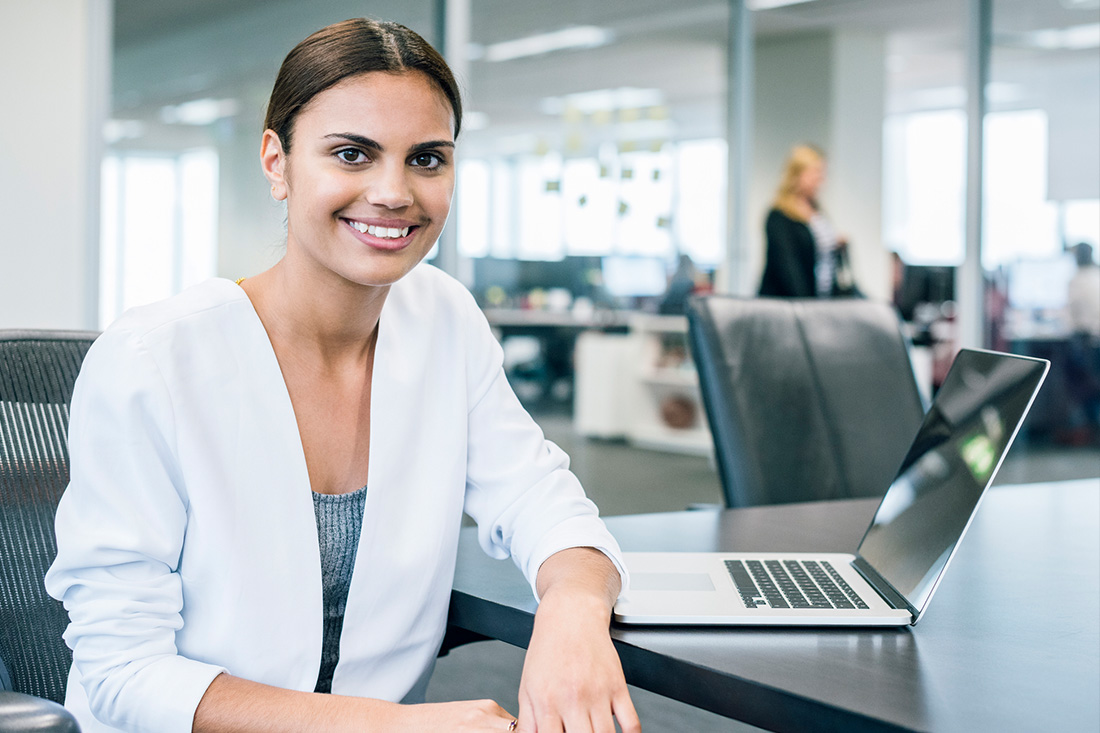 Who should attend?
This program has been designed to benefit women who aspire to elected office. Female graduates holding an undergraduate and/or postgraduate degree from a Queensland university are encouraged to apply.
Program overview
The program comprises four modules which include face-to-face workshops and online resources. Each workshop is structured around hands-on training and networking, including panels and conversation sessions with women elected to office in local, state and federal government.
The program features guest presenters from across the political spectrum including politicians (both sitting and retired), pollsters, public speaking professionals, campaign strategists, advisors, public policy experts, and leading figures in Australian political and public life.
Module 1: Understanding your political career
Understanding politics

Reflections on political culture
Making the decision to run
Creating your story - how to articulate your political vision and why does it matter?

Party machines

Understanding political parties
The practicalities of party politics
Module 2: Preparing to run
Building your base

Building institutional and personal networks
Fundraising

Moral dilemmas in politics

The responsibilities that come with political leadership
Maintaining your political vision in the face of ethical and political challenges

Leadership insights

Creating your personal leadership vision
Understanding your leadership strengths and challenges
Module 3: Becoming the strongest candidate
From political vision to stump speech

Transforming your political vision into a speech
Presenting with impact

Media training

How to deal with the media
Using social media to support your campaign

Policy making

Understanding the policy making process
Identifying ways policy making could be improved

Campaign tools
Module 4: Getting elected
Speeches in Parliament

Delivering your stump speech in parliament

Life in Parliament
The program is delivered over three months (February - April 2020) through an online learning portal, and three 2-day workshops at the Executive Education Center on the QUT Gardens Point Campus in Brisbane. Participants will also be provided the opportunity for executive coaching and the development of a personal leadership development plan.
Eligibility guidelines
To be eligible for the program you must be an Australian or New Zealand citizen, an Australian permanent resident, or the holder of a permanent humanitarian visa, and have completed an undergraduate and/or postgraduate degree at a Queensland university.
Participants will be selected on a competitive basis against the following criteria:
Commitment to seeking elected office.
Leadership experience.
Professional and life experience.
Political engagement.
Ability to tell your story in a compelling way.
We're committed to minimising barriers and broadening access to development opportunities. We'll consider the following equity criteria over and above the general eligibility requirements for the program:
recognition as an Indigenous Australian
coming from a rural or isolated area
previous status as a refugee or current holder of a humanitarian visa
disadvantaged socio-economic circumstances
disability or chronic medical condition
difficult personal circumstances.
Fees
The program is free for the selected participants.
Advisory committee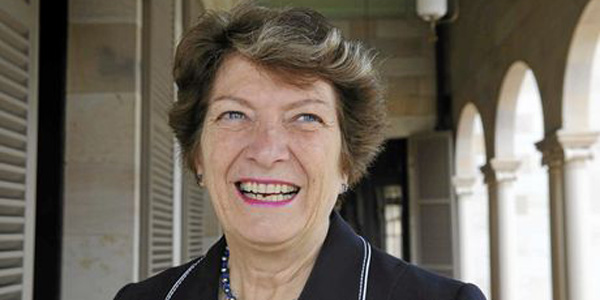 Hon Mary Crawford
From 1994-1996 Mary was the Parliamentary Secretary to the Deputy Prime Minister with responsibility for Local Government. Mary was awarded her PhD in 2008 for work on gender and the Australian Parliament, where she explored the way in which the Australian parliament is gendered as male but much of its processes and practices remain hidden.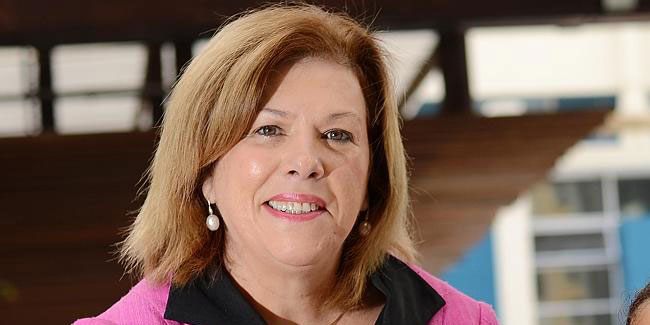 Ufficiale Hon Teresa Gambaro
Teresa Gambaro has an extensive career portfolio across both the private and public sectors. Her consulting services are sought after by corporate boards, private corporations, non-Government organisations, entrepreneur start-ups and community groups. In her nearly two-decade career as Federal Member of Parliament she's worked with Governments across Europe, Asia and the Pacific. Teresa brings to the table senior level network and business relationships within both Federal and State Governments, the International and Australian business community and key industry associations.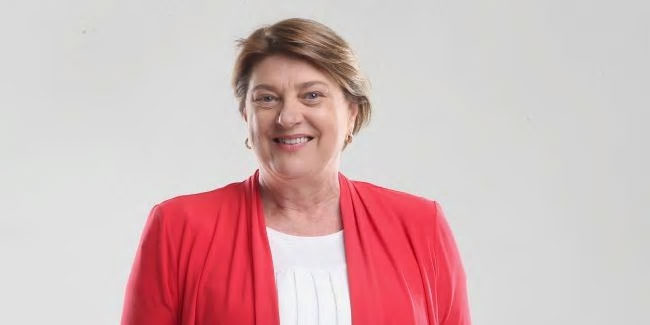 Hon Linda Lavarch
Linda Lavarch is a former Australian politician and solicitor. She was a Labor Party member of the Legislative Assembly of Queensland from 1997-2009. In 2005 Linda was appointed Queensland's Attorney-General and Minister for Justice, the first woman Attorney-General in Queensland. Prior to being appointed Attorney-General, she held the position of parliamentary secretary to the Minister for Energy and Aboriginal and Minister for Torres Strait Islander Policy. Retiring from state politics in 2009, Linda became involved in medical research and the not-for-profit sector, chairing the Not-For-Profit Sector Reform Council.
Ms Sarah Buckley, Executive Officer, Trawalla Foundation
Sarah brings fifteen years of leadership experience in the corporate and not-for-profit sectors, focused on social innovation and investment. Sarah was previously Consulting Director at PwC Australia and GM at Opportunity Child. Alongside her work for Trawalla Foundation, Sarah consults to a range of campaigns and social sector organisations. Current advisory board roles include People Measures, Reach Enterprises and SVA's Diversified Impact Fund.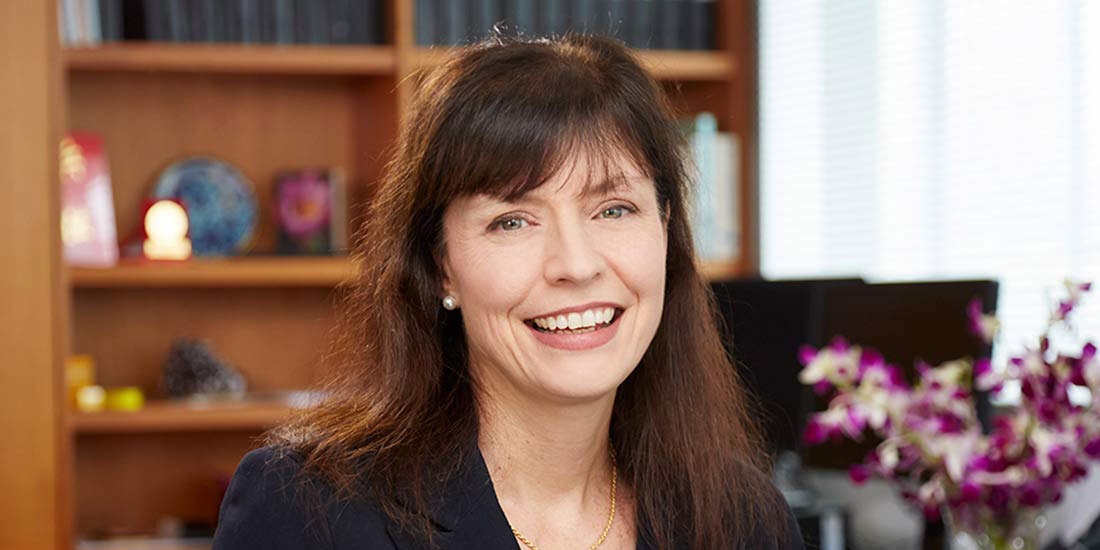 Professor Robina Xavier, Executive Dean, QUT Business School
Professor Robina Xavier is Executive Dean of the QUT Business School and brings more than 20 years experience in the tertiary sector to the university. She has received state and national awards for her work in public relations practice and research and has published in national and international journals. Robina has sat on a number of government advisory groups, is a former National President of the peak industry body, the Public Relations Institute of Australia and is a former chair of the industry's National Education Committee, which overseas accreditation of Australian university programs.
Professor Vicky Browning, Director Client Programs, QUTeX
Professor Vicky Browning leads QUT's client award and professional development programs and the corporate programs offered by QUTeX. She is a psychologist and executive coach and has taught leadership and organisational behaviour in the MBA and client programs at QUT, University of Otago and the Graduate School of Business, University of Cape Town. Vicky is responsible for the women in business initiatives for QUT Business School including the UN Women sponsorship, and she chaired the Equity Committee from 2015-2017.
About the program
The QUT Pathways to Politics for Women is an independent program run by QUT. It is modelled on the 'Pathways to Politics Program for Women' run by the Melbourne School of Government under a partnership between the Women's Leadership Institute Australia, Trawalla Foundation and the University of Melbourne, which also aims to redress the lack of representation of women in Australian politics. QUT is grateful for the assistance provided by Trawalla and the University of Melbourne in developing the Queensland program. Both programs were designed with reference to Harvard University's 'From Harvard Square to the Oval Office' practicum.
'The Pathways to Politics Program for Women armed me with the skills, understanding and support to run for Parliament. I was undertaking the program during the preselection process in 2017, and it made such a difference to have so many women encouraging me to stand.
Throughout the election campaign, the program gave me the confidence and self-belief to know that with hard work and determination I could win.'
Juliana Addison, University of Melbourne Pathway to Politics Program alumni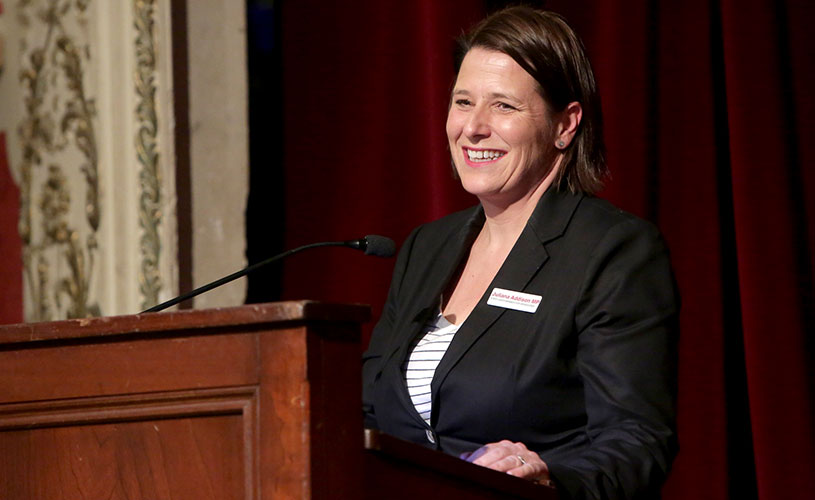 Support the program
The QUT Pathways to Politics for Women program is offered for free to selected participants thanks to the support of our generous donors.
We rely on our supporters to ensure that there are no financial barriers to participation. Your gift will help to increase female representation in all levels of government.