Wednesday 1 June, 9am (AEST)
Queensland lockdown
Information updated: Wednesday 1 June, 9am (AEST)
As advised by Queensland Health, South East Queensland has a mandatory lockdown period from 4pm Saturday 31 July until 4pm Sunday 8 August.
QUT campuses and facilities are closed from 4pm Saturday 31 July reopening Monday 9 August 7am.
HiQ will still be available via chat and email during the lockdown period, but HiQ on campus and QUT libraries are closed. The campus shuttle bus will be unavailable during the lockdown period.
All learning and teaching activities will remain online from Monday 9 August to COB Wednesday 11 August, including any assessments which are due using QUT's online systems.
Deferred and supplementary exams on campus planned for this week will be rescheduled, and further advice will be provided directly to impacted students. Any face-to-face assessment scheduled for this week will be postponed. Any assessment due via QUT's online systems including Blackboard and Turnitin remain unchanged.
All graduation ceremonies scheduled for the week beginning Sunday 1 August will be postponed and rescheduled, and any impacted students will be contacted with further advice.
COVID-19 information for students
COVID-19 information for staff
COVID-19 advice for the QUT community
Information updated: Wednesday 1 June, 9am (AEST)
As part of QUT's commitment to our community's health and safety we are monitoring the COVID-19 situation closely and following all the relevant advice from government agencies and global organisations.
Further advice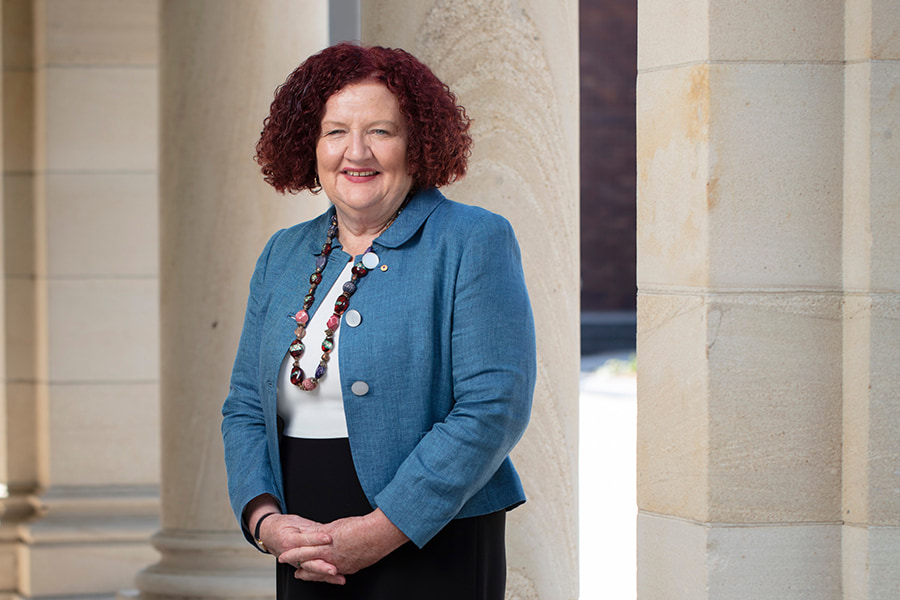 QUT students in China
Watch a video message from QUT Vice-Chancellor Professor Margaret Sheil, subtitled in Simplified Chinese.
If you are accessing this video from China you can view it on Weibo
All QUT branch libraries remain open. You can chat to a librarian via phone, email or online. If you need more information or would like help, contact QUT Library.
While face-to-face HiQ on campus is currently closed you can still contact HiQ via chat, email and phone. Visit our HiQ website for information on services, contact details and opening hours.
Information for students

QUT is modifying its learning and teaching practices in a staged and coordinated approach across all the university.
From Monday 23 March 2020:
all lectures will be delivered online
for one week, all tutorials, workshops, laboratories, studios and small team-based learning activities will be paused, unless otherwise advised by your particular faculty
student placements and internships during the week will continue unless otherwise advised.
The university's mid-semester break for students will be extended by one week. This means learning and teaching activities will finish on Friday 3 April 2020 and resume on Monday 20 April 2020. At that time, the university's goal is to have the majority of learning and teaching activities in an online mode, supplemented by necessary small group activities with appropriate distancing and hygiene measures in place.
The university plans to realign Semester 1 to a 12-week block, to complete the currently scheduled learning and teaching activities by Friday 29 May 2020.
Graduation ceremonies will be postponed and graduating students will be invited to participate in a future ceremony.
The census date for the Semester 1 teaching period has been extended to Friday 3 April 2020.
We are committed to supporting all students who are currently directly affected by COVID-19. To ensure a consistent and appropriate approach, we ask you to provide your details and current status on an online form. This information will help us assist individuals and manage the potential impacts of the virus.
If you are either self-isolating as advised by a GP, Queensland Health or Home Affairs, self-isolating because you are caring for someone required to self-isolate, being tested for COVID-19, or have known test results please register.
Students returning to Brisbane
Fully vaccinated travellers including students can travel to and from Australia without needing to apply for a travel exemption.
Under these arrangements, all travellers must meet all of the following criteria:
Hold a valid visa for one of the eligible visa subclasses 
Take a TGA approved rapid antigen test within 24 hours of arrival in Queensland.
Travellers to Queensland should also review current advice by the Queensland Government.
Available services
The QUT Medical Centre can be contacted on 07 3138 2321 (Gardens Point) or 07 3138 3161 (Kelvin Grove) from Monday-Friday between 8:30am and 5:00pm.
In addition, you can also contact the Medibank OSHC Health and Support Line on 1800 887 283.
Who can I contact at QUT if I have questions?

Faculty contacts
There may be some alternative study options available for your area of study. Your faculty will be in contact with you to discuss options, but you can also email the faculty directly:
For all other enquiries, contact askqut@qut.edu.au
Information for alumni and the community
Our QUT community has come together to support students in need as the economic impacts of the COVID-19 pandemic take a financial toll
The Emergency Student Fund offers immediate support to our students in need by providing $1,000 to eligible students experiencing financial hardship.
If you are in a position to assist, please consider making a donation towards The Emergency Student Fund. A gift of any size will help a student in need.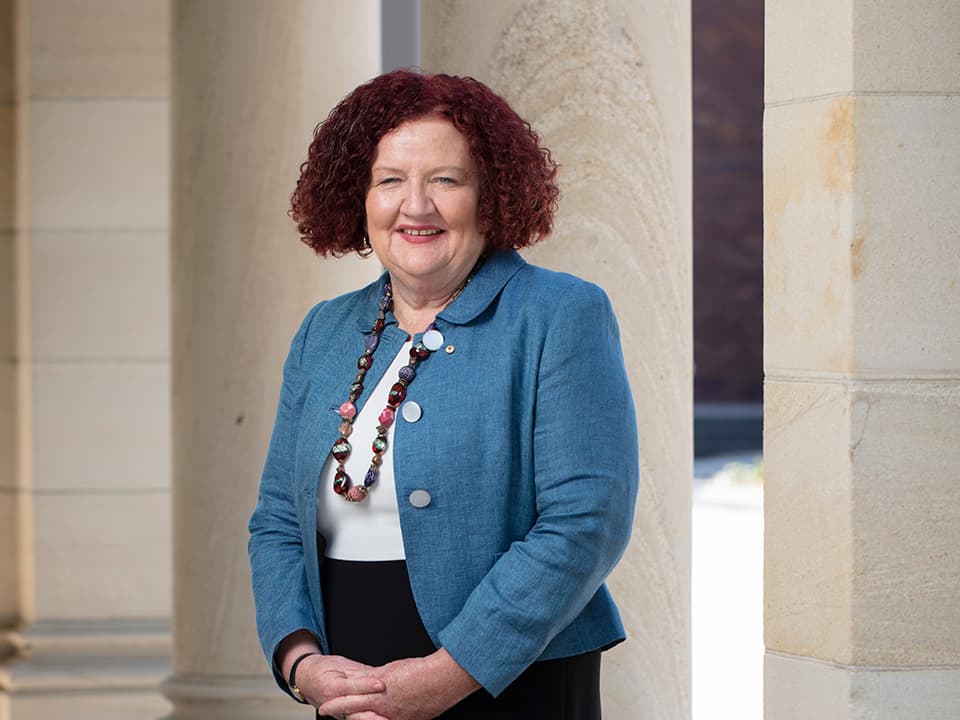 Information for international students and agents

For international students
As part of QUT's commitment to our students' health and safety we are monitoring the evolving COVID-19 situation and following all relevant advice from Australian government and world health authorities.
Whether you are in Brisbane or abroad, you can access current and relevant information on HiQ (requires login).
For students studying General English, English for Academic Purposes and Foundation, please seek advice from QUT College at college@qut.edu.au.
For international agents
We understand that agents are working closely with international students to help them make the right choices about the evolving COVID-19 situation.
More information
International Student Arrivals Plan
The Queensland State Government has developed an International Student Arrivals Plan for current students who want to return to Australia for education purposes. This plan will allow a limited number of international students to return to Queensland gradually and safely.
Our latest advice for international students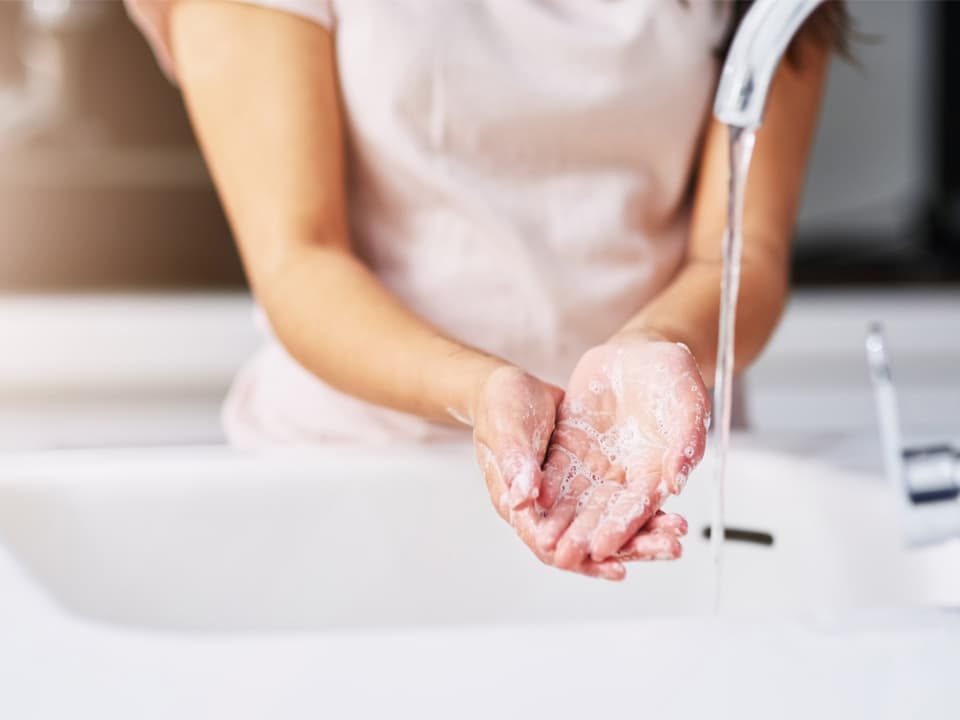 Health advice
QUT is monitoring and following the advice of the Chief Medical Officer, Department of Health, Queensland Health and the World Health Organization. We will continue to update staff and students as new information becomes available.
If you feel unwell or have flu-like symptoms, stay at home. Contact your GP or phone 13 HEALTH (13 43 25 84) and follow all medical advice. Ensure you call ahead if visiting a doctor or clinic.
Read the latest advice from Queensland Health
Can I visit QUT campuses and facilities?
The QUT Library and computer labs are open. HiQ is open Monday to Friday, 8am-6pm.
At our Gardens Point campus, The Cube, the QUT Art Museum, William Robinson Gallery, Old Government House and QUT Gardens Theatre have reopened to visitors with COVIDSafe guidelines in place.
At our Kelvin Grove campus, The Sphere is open.
Regular arrangements have resumed for routine campus deliveries. QUT Logistics Centre (F Block, Level 1, Victoria Park Road, Kelvin Grove 4059) is able to take delivery of goods for both Gardens Point and Kelvin Grove campuses, with certain exceptions for chemicals, dangerous goods and refrigerated items. For information on restrictions and arrangements, email qut.mailroom@qut.edu.au.
All students, staff and visitors to our campuses and facilities must follow government directions on social distancing and good hygiene practices.
Why has QUT established QR code check-in stations?
QUT is rolling out a QR code for check-in at teaching spaces across our Gardens Point and Kelvin Grove campuses.
Use the camera on your phone to hover over the QR code.
Tap on the website when it pops up.
Fill in your details.
Once your check-in has been processed, a 'tick' will appear on your screen.
Check-in with the QR code is not compulsory but will make contact tracing more efficient, should it be necessary to undertake. We appreciate your cooperation in keeping QUT COVID-19 safe.
Contact information collected by QUT will be securely stored and disposed of after 56 days, unless otherwise specified. Read our privacy notice.
Will QUT change its payment terms for suppliers that may be facing financial hardship?
QUT will act fairly and reasonably to support our suppliers. Where immediate payment cannot be made by QUT corporate credit card, the university will consider requests for shorter invoice payment terms on a case-by-case basis.
QUT Procurement will liaise directly with suppliers and key stakeholders to assess early payments. Suppliers can email procurement@qut.edu.au.
Can I access QUT Library and library services?
HiQ is open Monday to Friday, 8am-6pm. All QUT branch libraries remain open. You can chat to a librarian via phone, email or online. If you need more information or would like help, please contact QUT Library.
Should I wear a face mask?
The Department of Health and Queensland Health are not recommending routine use of face masks in Queensland, and QUT continues to adopt this approach.
Queensland Health advises that social distancing, coupled with regular hand washing, is the best measure to prevent infection spread. Face masks can be a useful additional measure where there is sustained community transmission of COVID-19. At this time, Queensland does not have sustained community transmission.
People may personally choose to bring their own face masks and wear them on campus. For information about how to safely wear, dispose of and clean masks visit Queensland Health.
FAQs
Can I visit QUT campuses and facilities?
All students, staff and visitors to our campuses and facilities must follow government directions on social distancing and good hygiene practices.
What should I do if I experience symptoms?
Follow the advice provided by Queensland Health.
Where can I get further information?