Overview
Improve your English
Our English language programs are designed to help you develop your English language skills so you can meet the entry requirements for your chosen course. They will also improve your English for social, cultural and personal purposes.
Meet your requirements
Our academic pathway programs will prepare you to meet the entry requirements for your approved QUT course. They are also an opportunity to experience and become familiar with Australian life and university culture.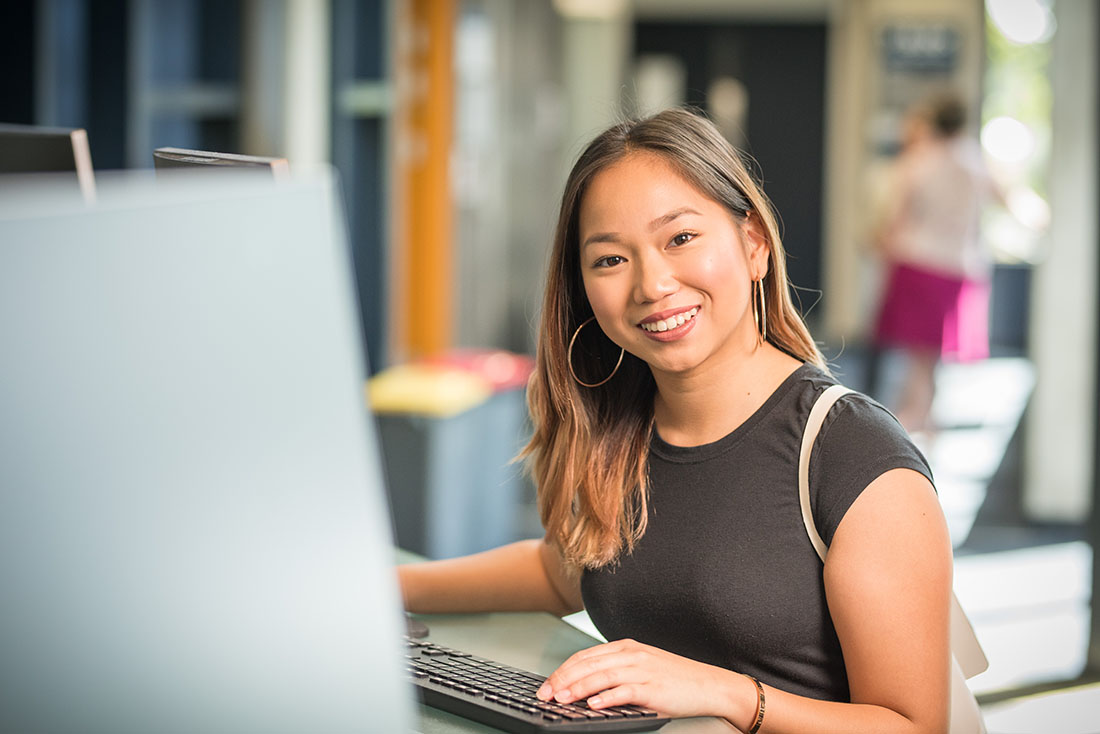 Get ready for university in Australia
"Studying my diploma program at QUT College has been a huge help for me. The curriculum back at home and here in Queensland is different — QUTIC makes the transition feel like a breeze as you progress to your chosen degree. The college has a culturally diverse community which makes the environment an even more interesting place to learn."
Richelle Lim, Philippines - Diploma in Creative Industries
English language programs
Pathway programs
Undergraduate pathway programs
Postgraduate courses
Not sure what to study?

Try Match My Skills to discover the course that could lead you to your dream career.
Discover all the ways we can support you in finding the right course for your university career.