Highlights
Pathway for students who have completed high school Year 12 (or equivalent) and have almost met the academic and/or English language entry requirements of their chosen QUT bachelor program.
Complete in 4 months full-time.
Apply by 28 May

Start study in July
Gain practical skills and professional connections to thrive in your chosen career.
Ready to apply?
Apply by 30 June

Start study in July
Boost or change your career with a postgraduate degree.
Ready to apply?
Why choose this course?
Learn the required knowledge and skills that you need to enter the first year of most undergraduate degree courses and be better prepared to achieve academic success at QUT.
You will develop:
knowledge based on your chosen discipline of study
your written and oral academic English
digital literacy skills
an understanding the Australian learning style and what it means to be a QUT student.
The QUT International College community will also offer you valuable co-curricular opportunities, such as a student mentor program and activities club, which will help you meet new friends and broaden your Australian learning experience. You will also be able to access a broad range of additional learning support.
What to expect
This course will help you meet the academic and English language requirements for your undergraduate studies at QUT in just 4 months. During this program, you will study:
advanced academic English language
literature studies
two discipline-specific units.
Everything you study in the program will help you to better understand the teaching and learning styles of Australian universities.
When you have completed this course, and met the faculty progression requirements, you will be guaranteed a place in the first year of your chosen bachelor degree.
Progression to your related Bachelor course
Progression requirements from Intensive Program into QUT bachelor programs are different depending on your chosen bachelor program.
To see these progression requirements, refer to the requirements tab for your chosen bachelor program and select 'Australia' from the country list.
Foundation streams
There are four foundation streams to choose from, each with 4 units.
You will be allocated to the streams based on your selected Bachelor degree course and progression requirements (i.e. degree course pre-requisites). For example, students who will be studying Bachelor of Engineering (Honours) will be allocated to a stream where they will study mathematics and science, and a Bachelor of Creative Industries student will be learning about creative design and studies of society.
Requirements
OP

14

Selection
rank

70
These thresholds are the lowest adjusted scores to which QUT made an offer in Semester 1, 2020.
Don't have an OP or selection rank?
Course code

QC07
CRICOS code

098567F
Campus
Duration

4 months full-time
Entry
Entry

February, June and October
OP Guarantee

No
Select the country where you completed your studies to see a guide to the grades you need to apply for this course.
If your country or qualification is not listed, you can still apply for this course and we will assess your eligibility.
I completed secondary school in Australia
Guide to entry thresholds
These thresholds are the lowest adjusted scores to which QUT made an offer in Semester 1, 2019.
OP

14
Rank

70
Minimum English language requirements
We accept English language proficiency scores from the following tests.
English Test
Overall
Listening
Reading
Writing
Speaking
Cambridge English Score
Test must be taken within 2 years of commencement at QUT. You must provide your Candidate ID and Candidate Secret Number, these are printed on your Cambridge English Confirmation of Entry.
169
154
154
154
154
IELTS Academic
Test must be taken within 2 years of commencement at QUT.
6
5
5
5
5
Pearson PTE (Academic)
Test must be taken within 2 years of commencement at QUT.
50
38
38
38
38
TOEFL iBT
Test must be taken within 2 years of commencement at QUT.
71
10
10
15
14
We offer English language programs to improve your English and help you gain entry to this course.
When you apply for this course, we will recommend which English course you should enrol in.
If you have not completed an English language test, you can sit the IELTS test at our IELTS test centre
Fees
Your actual fees may vary depending on which units you choose. We review fees annually, and they may be subject to increases.
2021 fees
2021: $10,452 per course (48 credit points)
2020 fees
2020: $10,050 per course (48 credit points)
FEE-HELP: loans to help you pay your course fees
You may not have to pay anything upfront if you're eligible for a FEE-HELP loan.
Scholarships
You can apply for scholarships to help you with study and living costs.
QUT courses for you
Like to save your courses?
Please enter your first name and email so we can save your courses for you
Your saved courses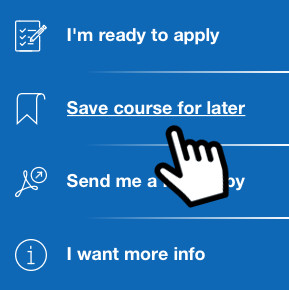 You can save a course from any from course page.
Your recently viewed courses