Highlights
Pathway to bachelor and diploma programs for students who do not meet the academic or English language entry requirements.
Complete in 8 months full-time.
Study academic English, digital studies, literature studies and other units that are specific to your degree.
Why choose this course?
As a Standard Foundation student, you will learn the required knowledge and skills that you need to enter the first year of your undergraduate degree and be better prepared to achieve academic success at QUT.
You will develop:
knowledge based on your chosen discipline of study
written and oral academic English skills
digital literacy skills
an understanding of what it means to be a QUT student and the Australian learning style.
The QUT International College community will also offer you valuable co-curricular opportunities, such as the student mentor program and activities club, which will help you meet new friends and broaden your Australian learning experience. You will also be able to access a broad range of additional learning support.
When you have completed the Standard Foundation program, and met the faculty progression requirements, you will be guaranteed a place in the first year of your bachelor degree.
What to expect
Real-world facilities
Standard Foundation is taught at QUT International College which is located at QUT's Kelvin Grove campus. This is where you will spend most of your time going to classes and getting to know other international students. You will also receive a QUT student ID card so you can access all of QUT's outstanding facilities, and enjoy a fun and exciting university experience right from the start.
Progression to your related Bachelor course
Progression requirements from Standard Foundation into QUT bachelor degrees are different depending on your chosen bachelor program.
To see these progression requirements, please refer to the requirements tab for your chosen bachelor degree, and select 'Australia' from the country list.
Foundation streams
There are four Foundation streams to choose from, each with 8 units and a learning forum component.
You will be allocated to a stream based on your selected bachelor degree and progression requirements (i.e. degree pre-requisites). For example, students who will be studying Bachelor of Engineering (Honours) will be allocated to a stream where they will study mathematics and science, when a Bachelor of Creative Industries student will be learning about creative design and creative practice.
Course dates
We have 3 start dates a year. Find out more about our course start dates.
Requirements
OP

20

Selection
rank

62
These thresholds are the lowest adjusted scores to which QUT made an offer in Semester 1, 2020.
Don't have an OP or selection rank?
Course code

QC08
CRICOS code

065045E
Campus
Duration

8 months full-time
Entry
Entry

February, June and October
OP Guarantee

No
Select the country where you completed your studies to see a guide to the grades you need to apply for this course.
If your country or qualification is not listed, you can still apply for this course and we will assess your eligibility.
I completed secondary school in Australia
Guide to entry thresholds
These thresholds are the lowest adjusted scores to which QUT made an offer in Semester 1, 2019.
OP

20
Rank

62
Minimum English language requirements
We accept English language proficiency scores from the following tests.
English Test
Overall
Listening
Reading
Writing
Speaking
Cambridge English Score
Test must be taken within 2 years of commencement at QUT. You must provide your Candidate ID and Candidate Secret Number, these are printed on your Cambridge English Confirmation of Entry.
162
154
154
154
154
IELTS Academic
Test must be taken within 2 years of commencement at QUT.
5.5
5
5
5
5
Pearson PTE (Academic)
Test must be taken within 2 years of commencement at QUT.
46
38
38
38
38
TOEFL iBT
Test must be taken within 2 years of commencement at QUT.
56
10
10
15
14
We offer English language programs to improve your English and help you gain entry to this course.
When you apply for this course, we will recommend which English course you should enrol in.
If you have not completed an English language test, you can sit the IELTS test at our IELTS test centre
Fees
Your actual fees may vary depending on which units you choose. We review fees annually, and they may be subject to increases.
2020 fees
2020: $20,100 per course (96 credit points)
FEE-HELP: loans to help you pay your course fees
You may not have to pay anything upfront if you're eligible for a FEE-HELP loan.
Scholarships
You can apply for scholarships to help you with study and living costs.
Comfortable learning environment
'The class sizes at QUTIC are small, which helps you to get to know your classmates. You see the same faces on a regular basis, which made me feel more comfortable. The reception desk staff was always very helpful. I could go to them with anything and they would help solve my problem.'
Brisbane lifestyle
'Brisbane is a great city for living and also is the ideal base for a Queensland holiday. Not many other places in the world can say that they are within a close proximity to skylines, island resorts, stunning mountain ranges, pristine beaches and exotic hinterland.'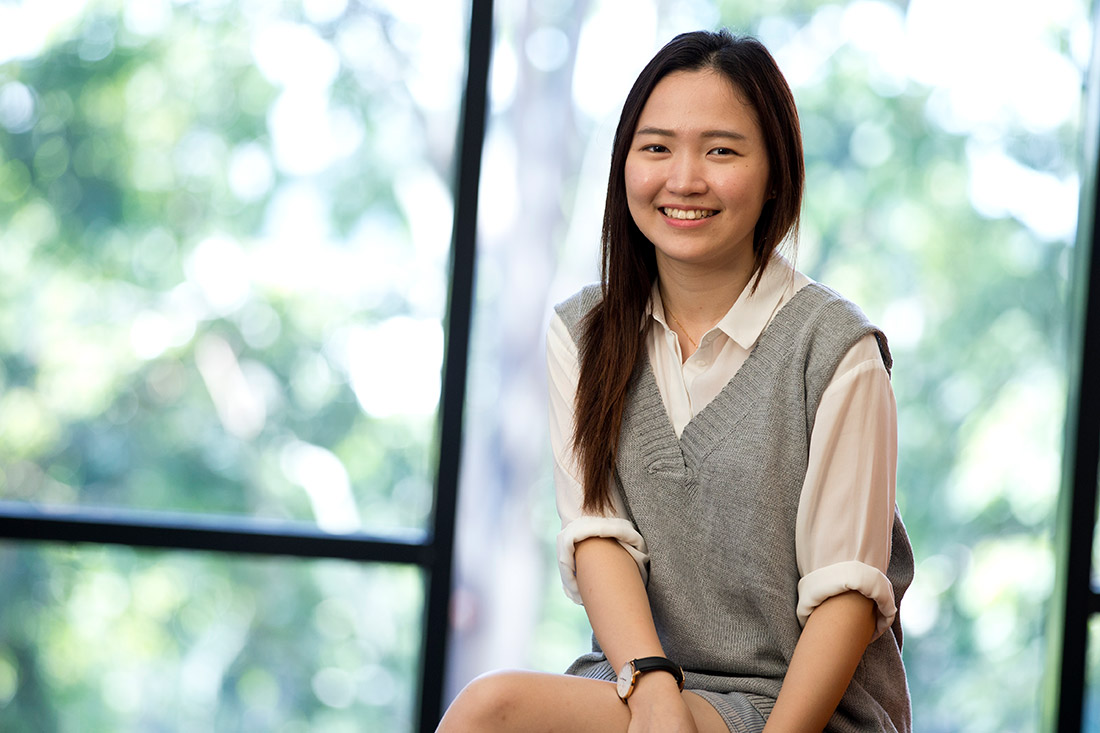 QUT courses for you
Like to save your courses?
Please enter your first name and email so we can save your courses for you
Your saved courses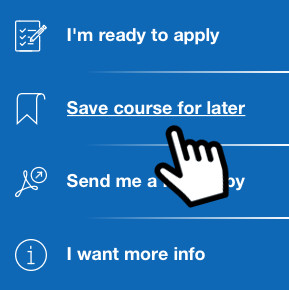 You can save a course from any from course page.
Your recently viewed courses