Highlights
Suitable for a range of English levels starting from Elementary to Advanced.
Develops the core skills of reading, writing, speaking, and listening while increasing fluency and accuracy.
Develops confidence to communicate successfully both socially and professionally.
Prepares you for English for Academic Purposes programs (EAP 1 or EAP 2).
Why choose this course?
If you want to improve your English for school, work and everyday life, or if you want to study at QUT but your IELTS score is below 5.0, then General English is a great place to start.
As a General English student you will:
learn the core skills of reading, writing, speaking and listening
develop confidence to speak fluently in English with other people
increase your vocabulary
perfect your pronunciation
participate in cultural studies, including field trips and excursions
Levels
We have five General English levels:
Elementary
Pre-intermediate
Intermediate
Upper-intermediate
Advanced
You will take a placement test on your first day to determine which level of English is right for you.
Sessions
Our General English program runs from 5 to 45 weeks. Each level consists of two five-week sessions, which is why it is recommended that students study a minimum of 10 weeks of General English to complete the full level.
Schedule
You will spend 25 hours per week in class.
20 hours will be face-to-face learning in the classroom and computer lab
5 hours studying at your own pace in the Independent Learning Centre
Course dates
We have 9 start dates a year. Check here for our program start dates.
Course articulation
Progression to English for Academic Purposes
From General English you can progress into English for Academic Purposes 1 (EAP 1) or English for Academic Purposes 2 (EAP 2). These programs will prepare you for entry into a Foundation, Diploma or QUT degree programs.
To progress you will need to pass the on-campus EAP entry test with the required score.
Course code

QE45
CRICOS code

062077K
Delivery
Duration

45 weeks full-time
Duration

45 weeks full-time
Entry
Entry

January, February, March, May, June, July, August, October and November
There are no specific entry requirements for this course. You'll take a placement test on your first day to determine which level of English class you should be studying.
Minimum English language requirements
We offer English language programs to improve your English and help you gain entry to this course.
When you apply for this course, we will recommend which English course you should enrol in.
If you have not completed an English language test, you can sit the IELTS test at our IELTS test centre
Your actual fees may vary depending on which units you choose. We review fees annually, and they may be subject to increases.
2021 fees
2021: $1,375 per study period
2020 fees
2020: $1375 per study period
FEE-HELP: loans to help you pay your course fees
You may not have to pay anything upfront if you're eligible for a FEE-HELP loan.
You can apply for scholarships to help you with study and living costs.
QUT courses for you
Like to save your courses?
Please enter your first name and email so we can save your courses for you
Your saved courses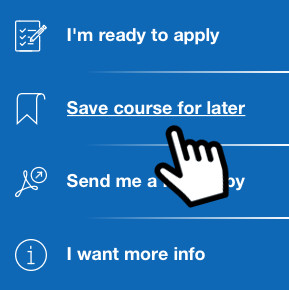 You can save a course from any from course page.
Your recently viewed courses