While the history of our educational institution spans as far back as 1849, it was the approval of our status as a university in 1989 that created the Queensland University of Technology (QUT) you know today.
We are a university where our researchers are fighting third world malnutrition with golden-orange bananas, protecting the Great Barrier Reef with a robot and a tablet, and taking the lead in the search for life on Mars.
Here are 30 of the innovators and inventors, hit makers and risk takers we helped create - one for each of the 30 years we have been named QUT.
Mars or bust
The first female and first Australian principal investigator to lead any mission to Mars is Brisbane astrobiologist and QUT Outstanding Alumnus Award winner, Dr Abigail Allwood.
Dr Allwood is Mars 2020 mission's Principal Investigator for the Planetary Instrument for X-ray Lithochemistry (PIXL) she developed, one of seven sophisticated scientific instruments chosen by NASA to be packed onto its next rover robot.
The rover's mission is to search Mars for signs of past life and if it finds evidence, Dr Allwood's machine will play a lead role in that discovery.
Golden bananas
World-first QUT research as part of a humanitarian project has produced a golden-orange fleshed banana rich in pro-vitamin A.
The decade-long research, led by Distinguished Professor James Dale, involved extensive laboratory tests at QUT as well as field trials in north Queensland.
The genetic modification process resulted in the identification and selection of banana genes that could be used to enhance pro-vitamin A in banana fruit, providing valuable vitamins to third world countries.
Robot reef warrior
An underwater drone that can keep watch on reef health and accurately identify the devastating crown-of-thorns starfish is hard at work on the Great Barrier Reef.
Equipped with a high-tech vision system which allows it to 'see' underwater, and operated using a smart tablet, RangerBot is the low-cost, autonomous robot concept that won the 2016 Google Impact Challenge People's Choice prize, enabling QUT roboticists to develop innovative robotics technology into a real-life reef protector.
After almost two years of research, development and testing by QUT Professor Matthew Dunbabin, RangerBot's industry-leading technology is now being put through its paces to monitor and protect the Reef.
Sustainability warriors

World without waste
QUT researchers like Dr Alice Payne are taking a multi-pronged approach to tackling the global challenge of reducing mounting levels of food, plastic and textile waste generated by today's consumer lifestyles.
World without hunger
Professor Sagadevan Mundree is working with his team in the QUT Centre for Tropical Crops and Biocommodities to develop crops that will feed the world's skyrocketing population.
Good sports

Esports
QUT Esports was founded as a club by Dylan Poulus and fellow student Michael Trotter while they were studying psychology in 2016.
The club and its expanded program became an official part of the QUT Sport portfolio in 2018, and the QUT Elite Athlete Program has also endorsed it, making top gamers eligible for university support.
QUT is also the first university in Australia to offer a scholarship in esports.
Esports at QUT
NordBord
Professional sport players across the world are benefiting from a hamstring testing system invented by QUT researchers and manufactured by a Brisbane-based QUT spin-off company.
The first prototype NordBord was built by QUT Faculty of Health exercise scientist Associate Professor Tony Shield.
The NordBord is based on the well-known Nordic curl hamstring exercise and uses advanced sensors and data capture software to measure hamstring strength and imbalance.
Business boomers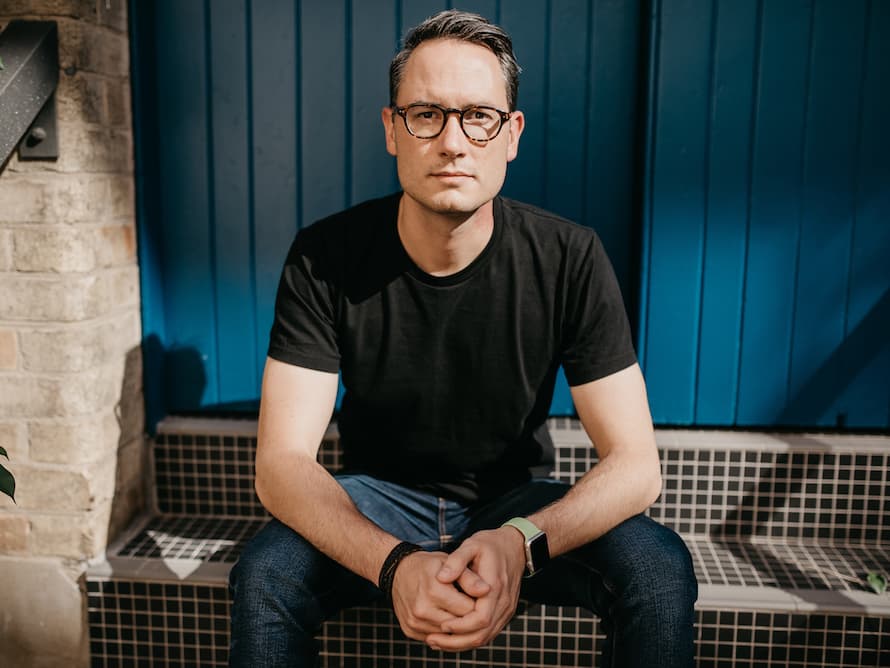 Skedulo
QUT alumnus Matt Fairhurst launched Skedulo in 2014, alongside co-founder James Davies, to help enterprises and organisations manage a moving workforce.
In the early days, Fairhurst was the only salesperson at the startup, and living in Brisbane he found himself working through the night, selling to and supporting American clients.
Skedulo is now headquartered in San Francisco, with offices in Brisbane, Sydney, Vietnam, New York and London. It has a staff of 120 people, which is expected to double within the next 12 months.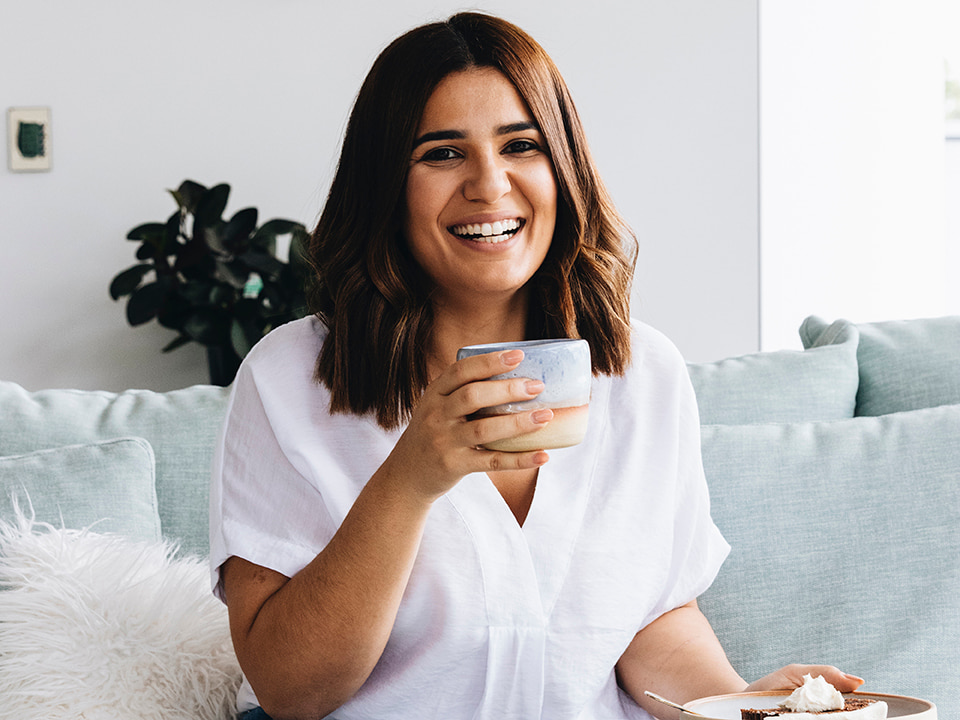 Miss Bliss
Bachelor of Nutrition graduate Jacqui Toumbas shared what she was learning at QUT by starting the Get Fit Chicks blog.
At a time when Brisbane was inundated with food fads and quick health solutions, the Get Fit Chicks blog led to friends and followers requesting Ms Toumbas stop sharing recipes and actually make her bliss balls, which led her to stock the Miss Bliss Balls in cafes across Brisbane.
Following the success of the wholesale demand, Ms Toumbas opened the first Miss Bliss Whole Foods Kitchen in West End in 2015.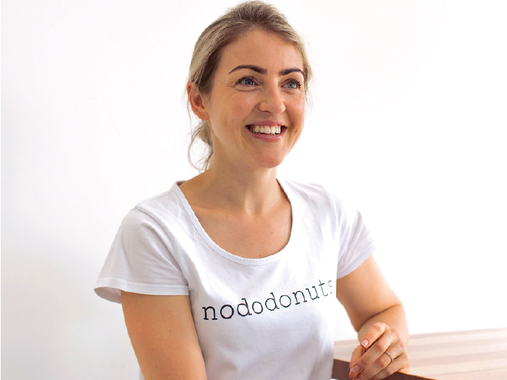 Nodo Donuts
After being diagnosed with coeliac disease in 2009, a visit to a local bakery would leave QUT alumnus Kate Williams disappointed (and hungry!) at the limited options.
She made it her mission to bring the fun back into gluten free food, and in 2014 she launched Nodo Donuts - combining her love for hospitality, business, and marketing.
Today Nodo's gluten free, 'baked not fried' donuts are a Brisbane institution, with people lining up at stores in Newstead, the CBD, and Camp Hill.
Ms Williams credits her marketing degree with providing a well-rounded education and strong foundation to pursue her dream of owning her own business.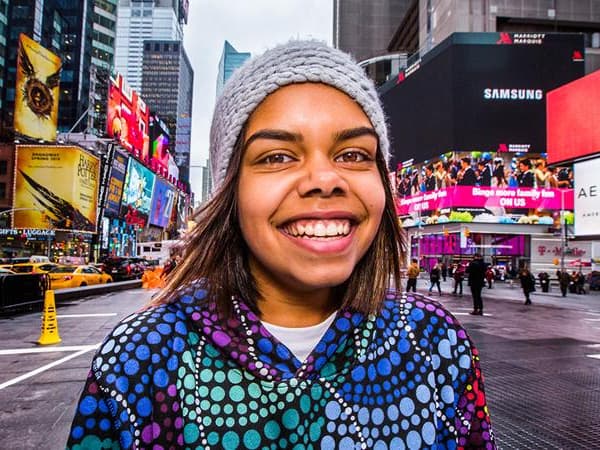 AIME
In just a few short months Bianca Hunt has gone from life as a university student in Brisbane to being an international co-CEO attending meetings in New York.
The QUT business and creative industries graduate applied for her dream job just before she finished uni and landed a 12-month gig as co-CEO for AIME, a not-for-profit organisation that builds a mentoring bridge between uni and high school for disadvantaged kids across Australia.
The job has already involved some amazing international travel – she started the year visiting New York and Harvard University.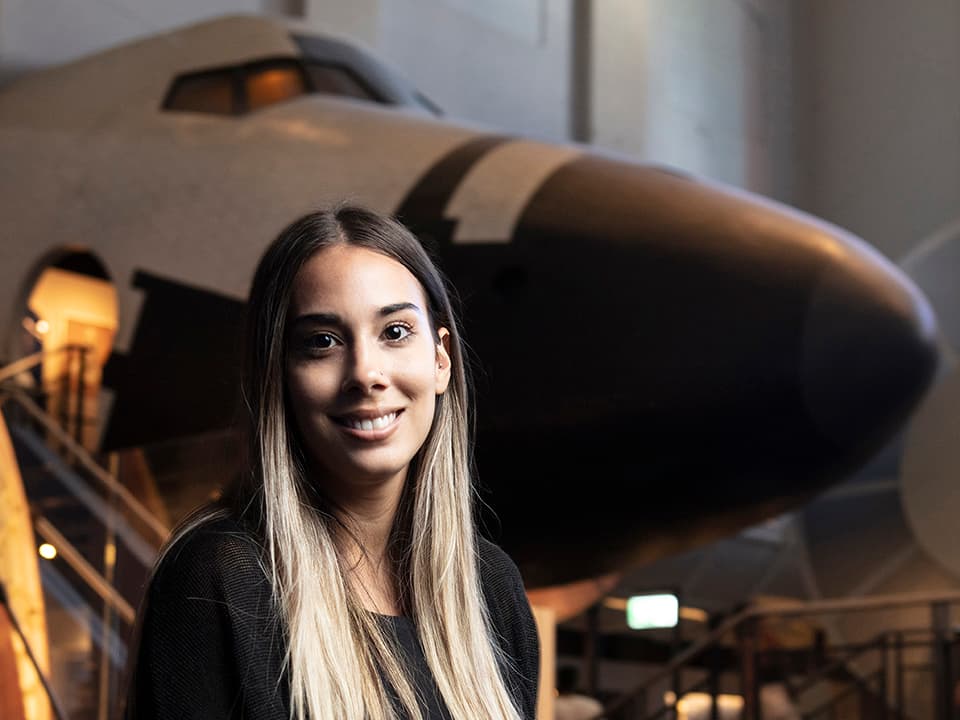 Indigenous champions
Runway to success
QUT aeronautical engineering graduate Taylah Griffin is among the winners of the third Indigenous STEM Awards.
Ms Griffin, winner of the Aboriginal and Torres Strait Islander Tertiary Student STEM Achievement Award for 2018, is a proud Gangalu woman who grew up in Gordonvale in far north Queensland.
She graduated from QUT with a Bachelor of Electrical and Aerospace Engineering (Honours) and works for Boeing Defence Australia as a graduate systems engineer.
Fighting blindness
Indigenous researcher Clare Villalba has scooped a major prize at the 2019 World Science Awards.
A proud Torres Strait Islander woman and PhD student in the medical robotics team at QUT, Ms Villalba was awarded the Women in STEM: Aboriginal and Torres Strait Islander Jury Award.
Ms Villalba was recognised for her research toward preventing blindness by developing innovations in technology, policy and service provision.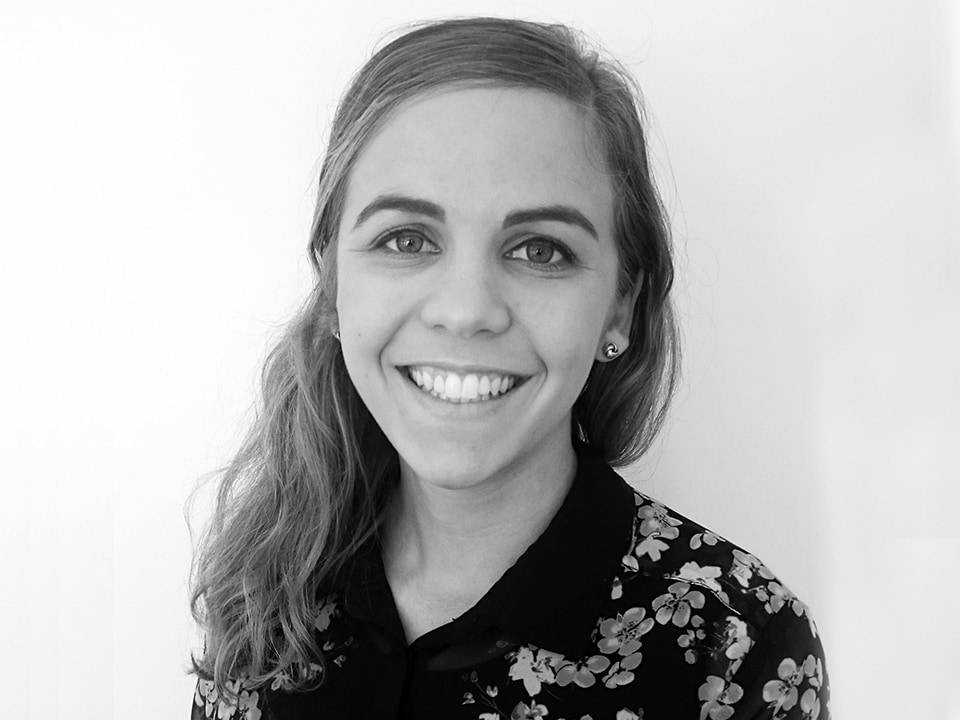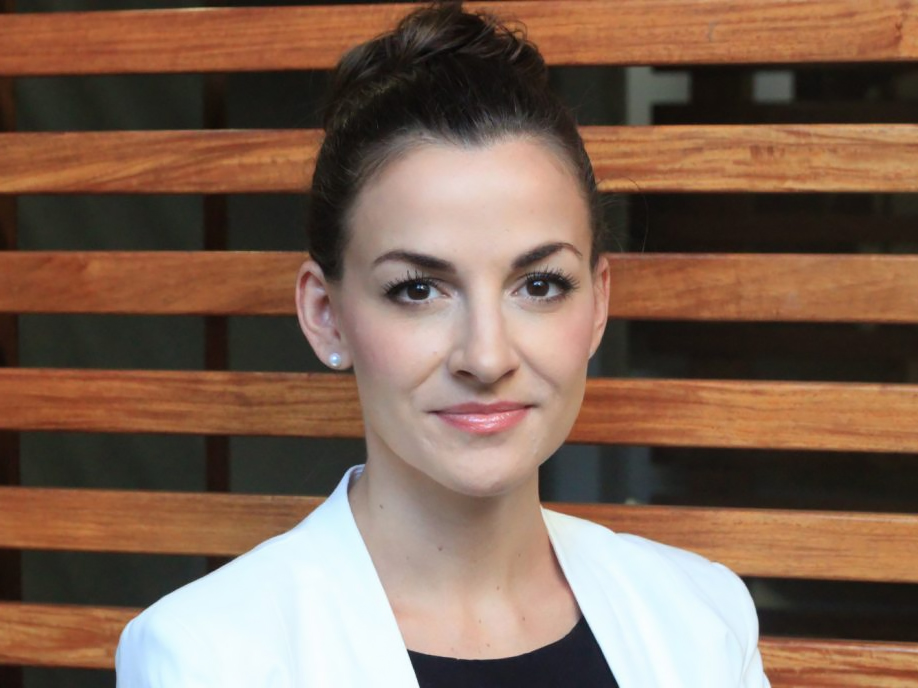 First in Australia
QUT alumnus Dr Jessa Rogers opened Australia's first boarding school for Aboriginal young mothers and babies as the youngest Aboriginal principal in Australia, at the Cape York Girl Academy, near Cairns.
The Young Alumnus of the Year for 2016, Dr Rogers graduated from QUT with a Bachelor of Education (Secondary) and a Bachelor of Creative Industries (Drama) in 2008.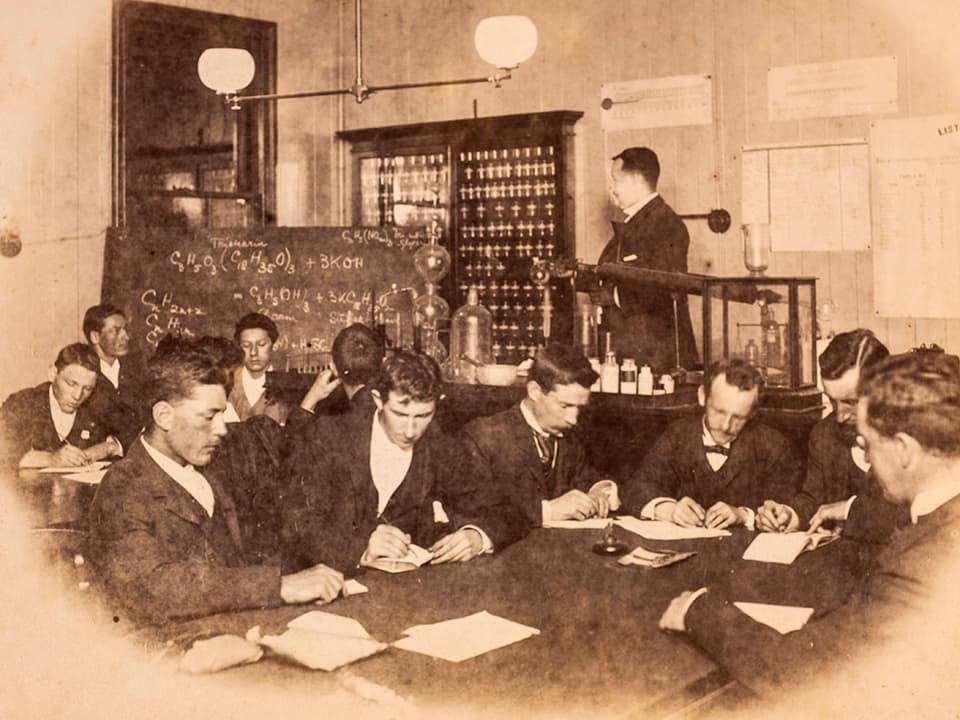 History of QUT
With more than 40,000 students and offering more than 400 courses and research programs, Queensland University of Technology is a modern university for the real world.
For 30 years our institution has been operating as QUT, but our history truly began in colonial times.
Travel back to 1849 and discover how the institutions that came before have made us the university we are today.
The beginning of QUT