Thanks for coming!
Open Day was held on Sunday 31 July 2022. Thanks everyone who attended.
When and where

Date and time
Date

Sunday 30 July 2023

Time

9am–3pm
Not sure what to study?

Take our quiz
Try Match My Skills to discover the course that could lead you to your dream career.
Match My Skills
Need more help?
Discover all the ways we can support you in finding the right course for your university career.
Helping you decide
Couldn't make it to Open Day or still have questions?
Join us online on Wednesday 31st August to get your questions answered about courses, careers, and university life.
Live chat with our expert staff about courses, careers, entry at QUT, scholarships, and more. Get the low down from real students about their courses and university life.
Explore study areas and view virtual tours and videos about student experiences in our online booths.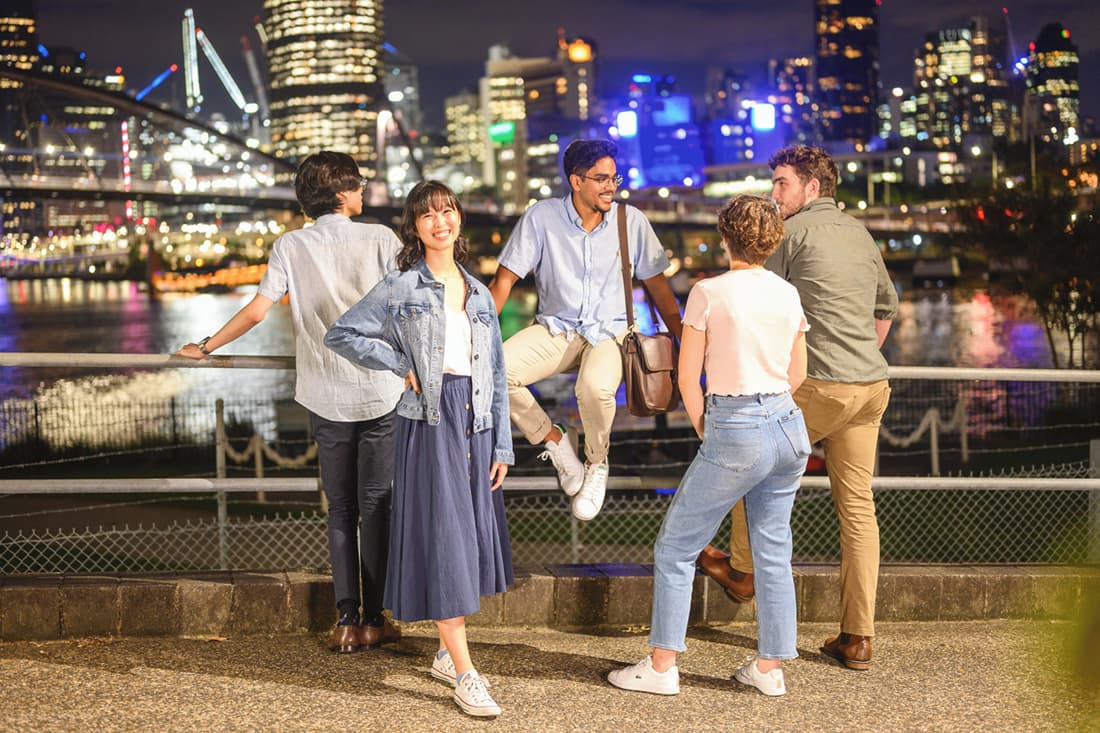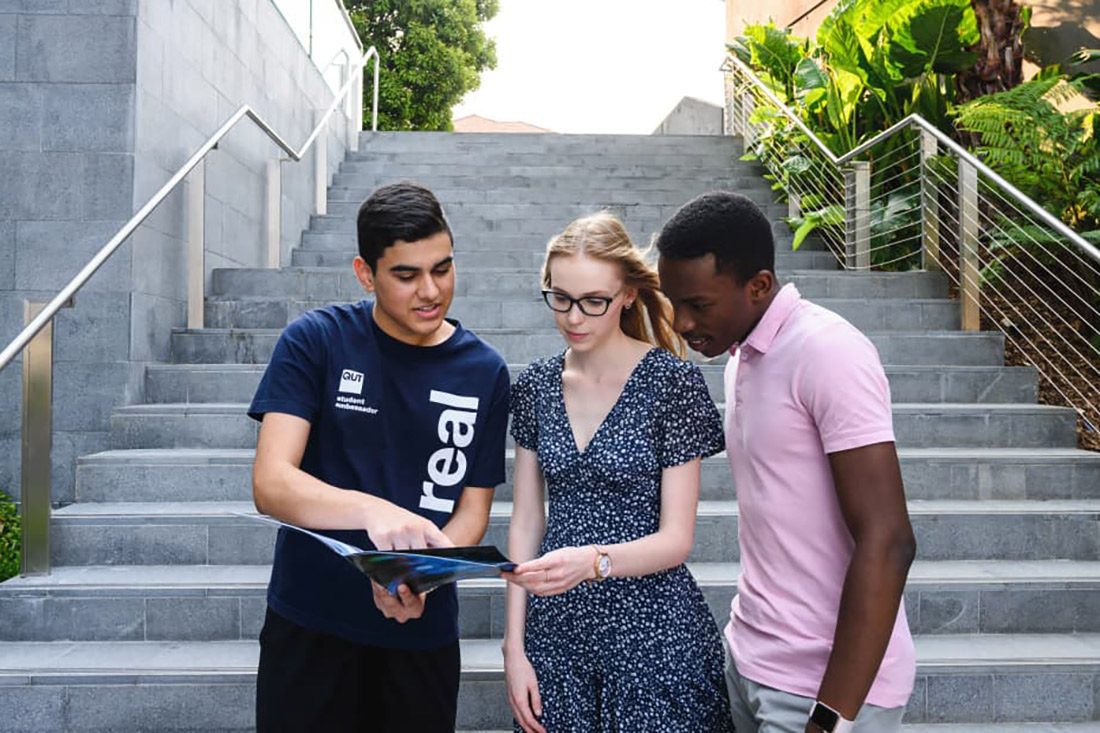 Want to explore QUT virtually?
Join our students on a virtual tour of our two inner-city campuses, or explore our state-of-the-art facilities.
Don't miss out!
Open Day is your best chance to get your questions answered by our expert staff and students, attend information seminars and find out what it's like to be a QUT student.
You'll also have behind the scenes access to:
labs, clinics, simulation and virtual environments used by our health students
the Economics and Finance Bloomberg Lab where students make financial trades
cutting-edge facilities and experiments at our architecture, built environment and engineering open houses
student works and projects from science, IT and mathematics
the most technically advanced creative spaces in Australia, at our Creative Industries Precinct
the Cube and the Sphere – giant advanced digital displays at the heart of our world-class teaching spaces, the Science and Engineering Centre, and the Education Precinct.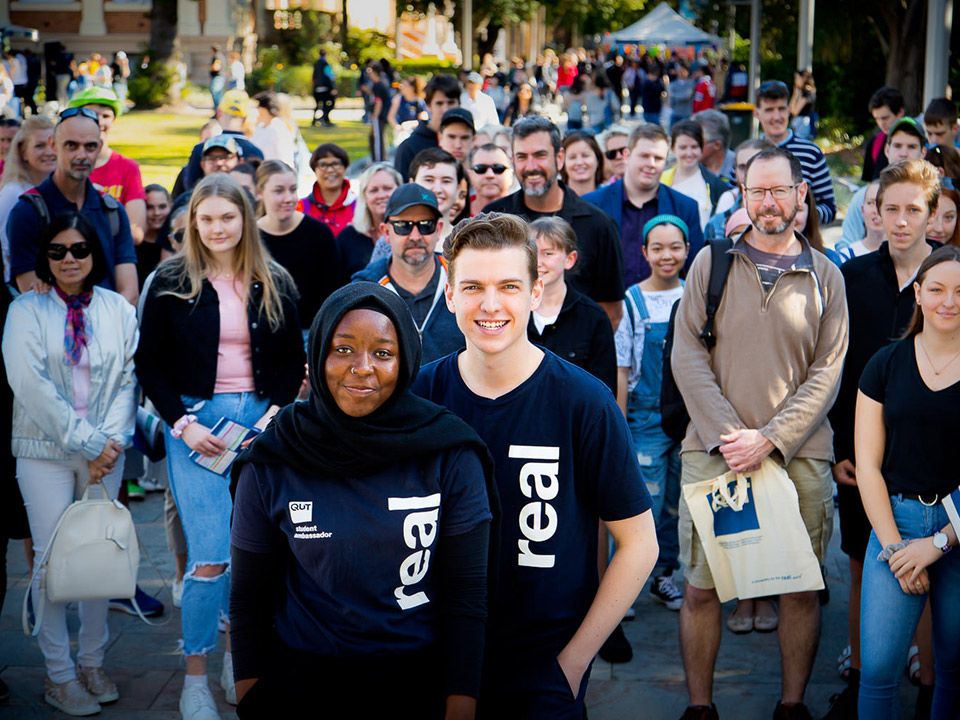 Make the most of your Open Day

Want to know what it really feels like to be a QUT student? Open Day is your best chance to explore our two amazing campuses, attend information seminars and tours and get your questions answered by our expert staff and current students.
Plan your day
There will be lots to see and do so you'll need to be organised. The full Open Day program and our personalised online planner will be available later in the year – sign up now to stay in touch with all the key dates to help plan your day.
The fun stuff
Open Day is not just about what you can study at QUT. There'll be heaps of entertainment, food and fun stuff on the day. Enjoy the campus atmosphere and get a taste of what being a QUT student is actually like.
Moving to Brisbane?
Chat with our student accommodation services team along with partner accommodation providers and residential colleges to explore your options, and find out more about support services to help make your move easier.
More about accommodation
Student life
Chat to staff and students about the many clubs, sport and social events on offer; development, entrepreneurial and overseas exchange opportunities; personal, financial and learning support services.
Student life at QUT
Mature-age students
Open Day is not just for high school students. If you're an aspiring mature-age student or looking to change careers, talk to our support staff or attend dedicated seminars at Open Day about using your previous study and work experience to gain entry to QUT.
Match my skills
Looking for inspiration on what to study? Try our Match My Skills quiz before coming to Open Day for a personalised list of careers and courses that best suit your interest and skills.
Take our quiz
Kelvin Grove tours
If you're interested in creative industries, education, health or justice, visit Kelvin Grove to take a tour of the campus and selected facilities. Check out the full program of tours available on the day.
A free shuttle bus will be running between Gardens Point and Kelvin Grove campuses throughout the day.
Plan your Open Day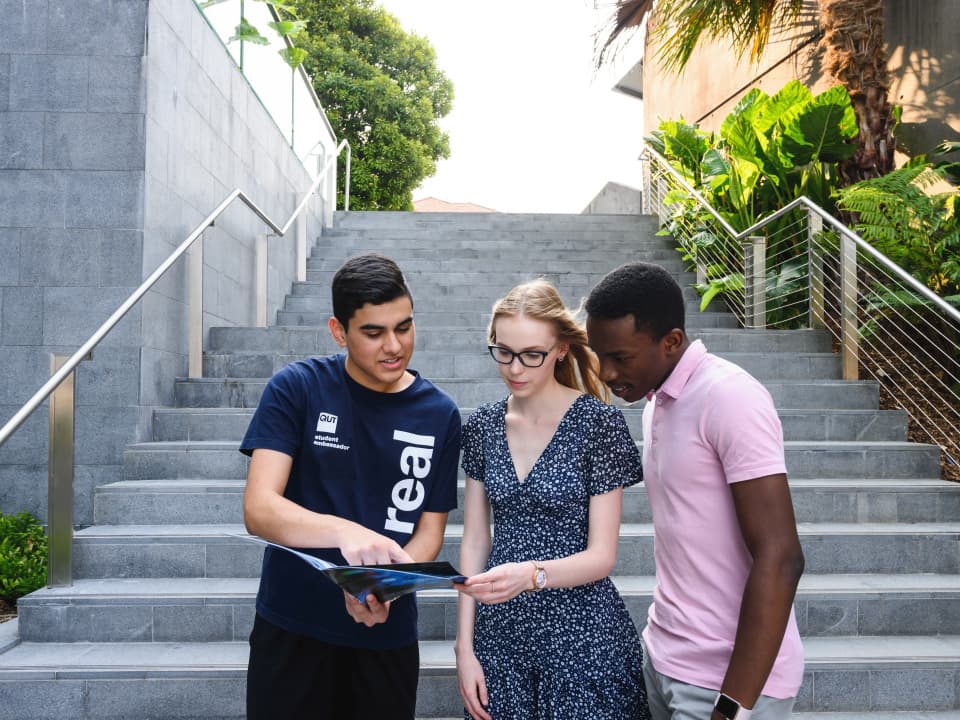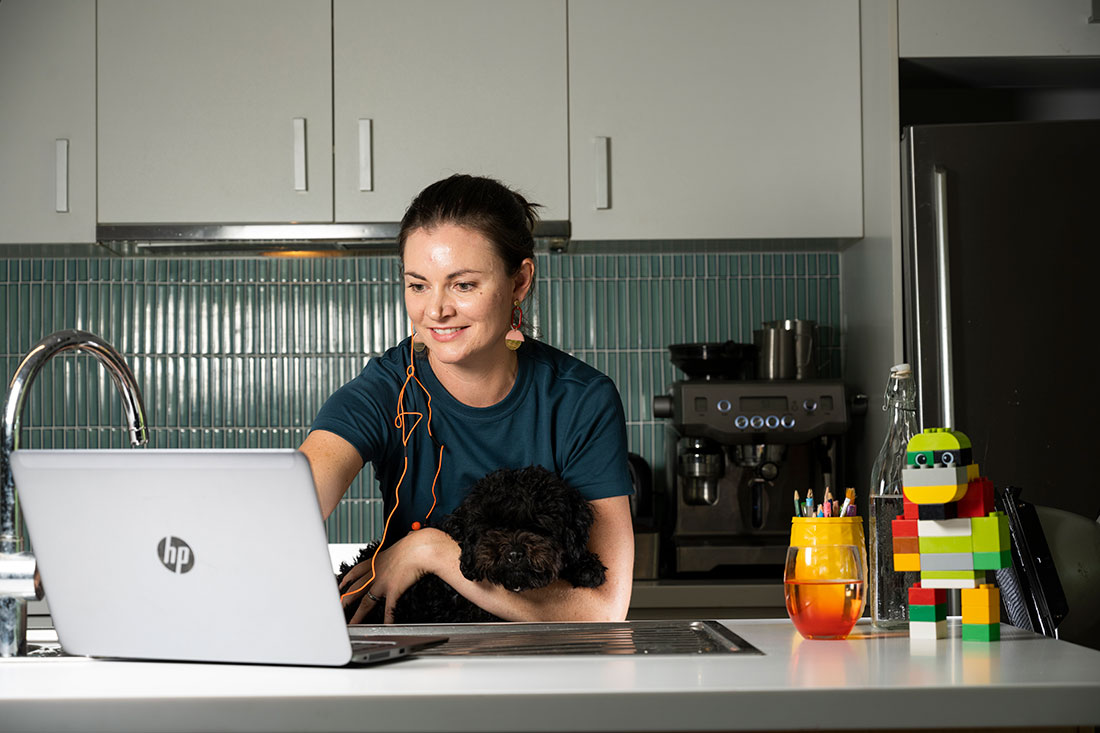 Not a recent school leaver?
Regardless of your age or background, we would love to talk to you at Open Day about your study options and entry to QUT. Don't miss our 11am 'Getting in for mature-age students' seminar to find out how to use your previous school, VET or degree study or work experience to apply to QUT.
During the day you can also chat to current students and our academic staff about courses and careers and find out about services to help you thrive at uni.
Darshana Munasinghe
Engineering and business
'Attending Open Day was absolutely amazing because I was able to talk to students who have a genuine understanding of what it is like to be a QUT student. I gained insight into the university lifestyle including clubs, sports and learning support available at QUT.'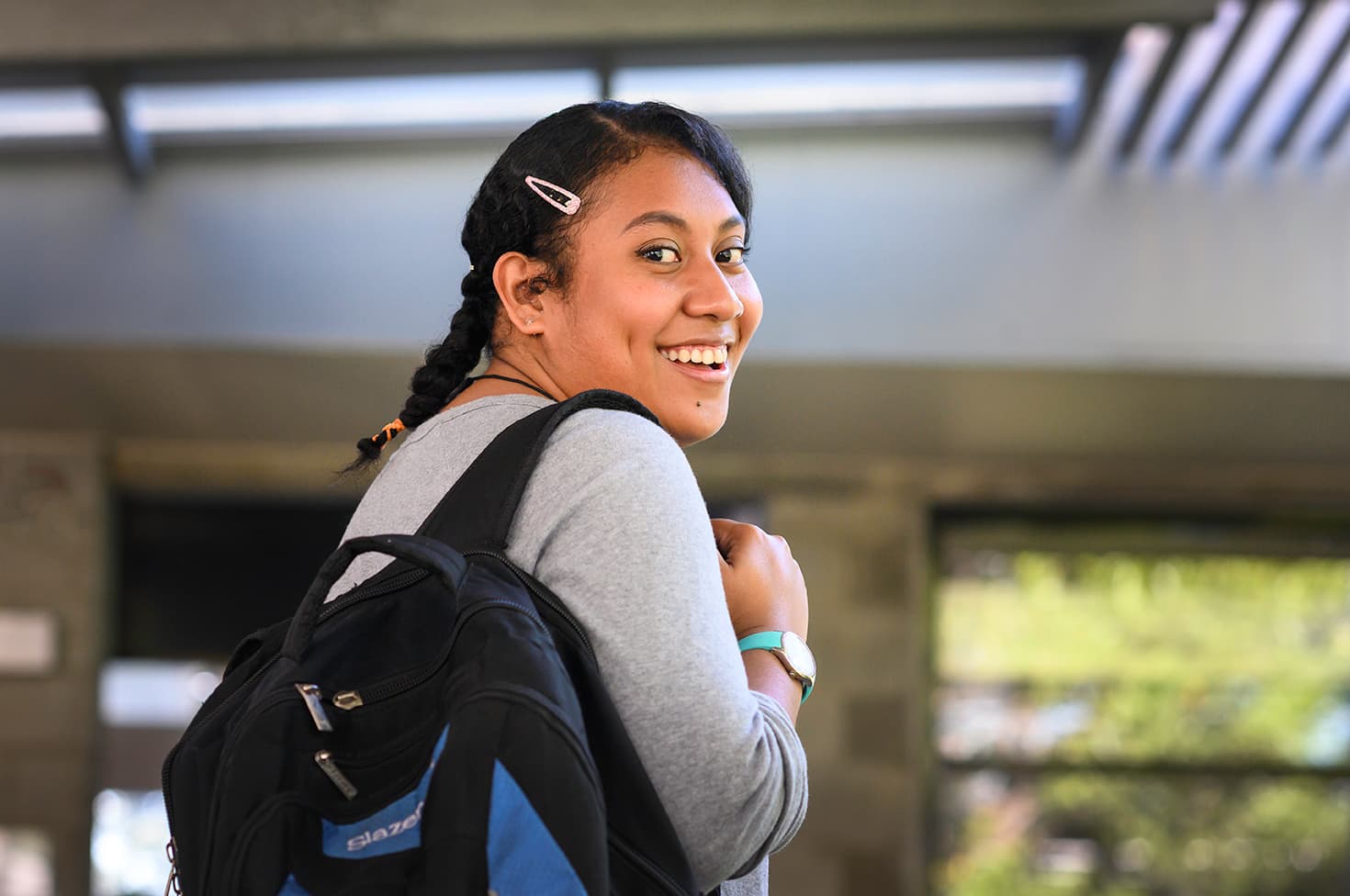 International students
Find out about international entry requirements, application process for international students, pathway programs and scholarships at this information session.
Entry to QUT for international students
COVID safety
To stay COVID-safe at Open Day, please follow all directions from Queensland Health including:
staying at home if you are unwell
washing your hands and using hand sanitiser regularly
practicing physical distancing from others where possible. Queensland Health recommend you wear a face mask when this is not possible.
Face masks are required on public transport, including the Open Day inter-campus shuttle bus, and while waiting at the bus stop.
Need more info?
If you want to know more about studying with us, you can: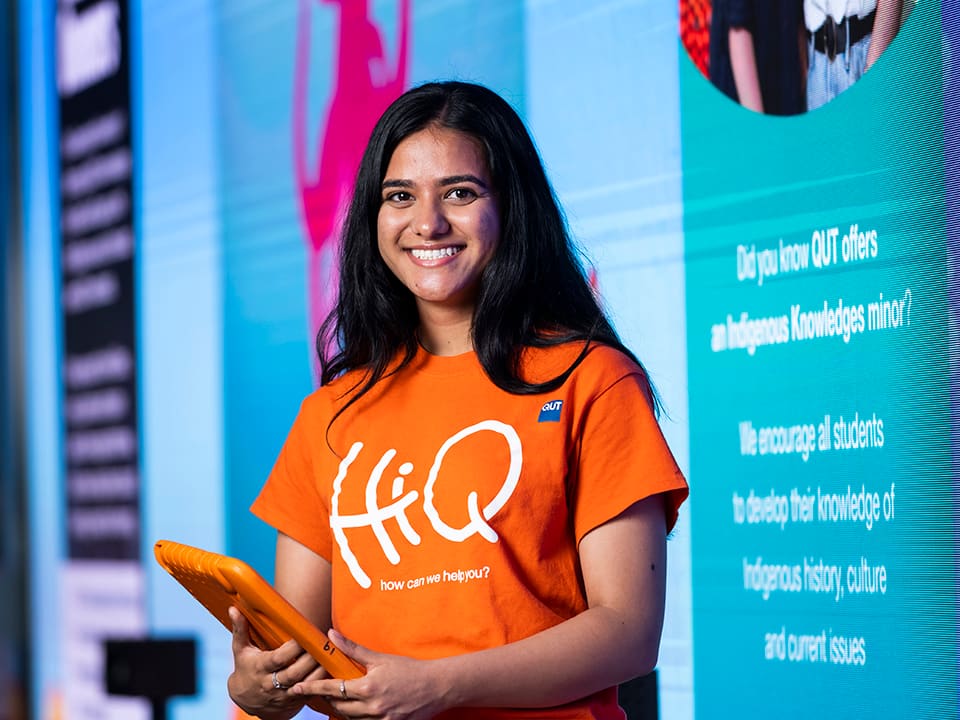 Contact us

If you have any questions about Open Day, contact us today.