Updated guaranteed offer for 2021
We know that waiting to receive a course offer can be frustrating. Our revised offer guarantee can give you greater certainty about course entry for 2021.
The offer guarantee applies whether you are in Year 12, have taken a gap year, or are applying to QUT a few years after finishing school.
Your ATAR
If you receive an ATAR or selection rank equal to or higher than the offer guarantee, you are guaranteed a place in the course regardless of the final threshold determined in January.
Once you receive your ATAR or know your selection rank you can check your eligibility for a QUT course before offers are made.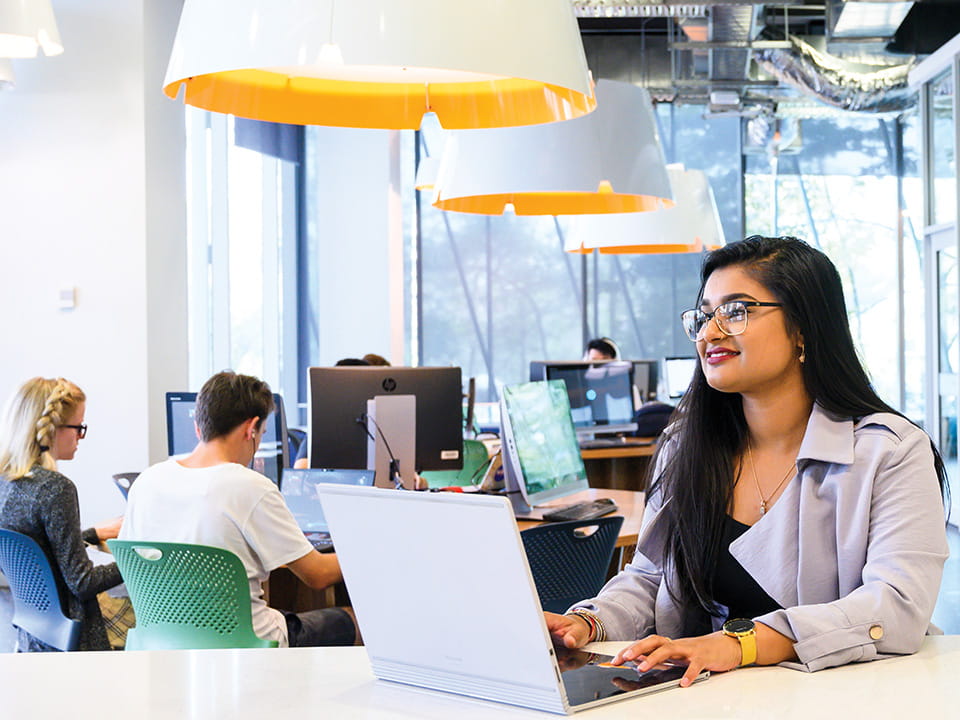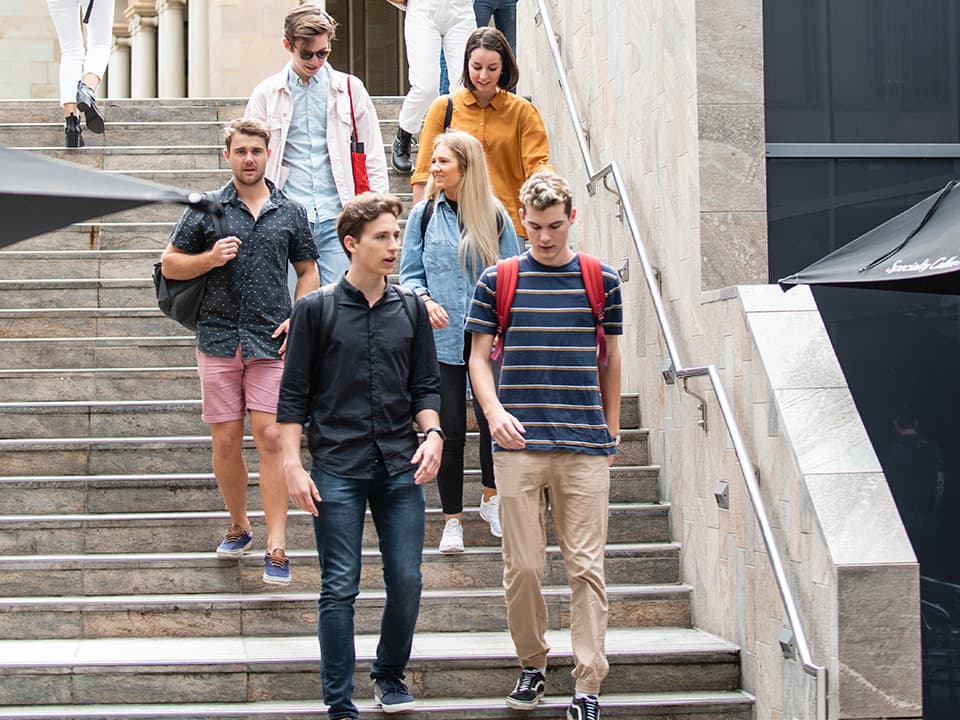 What you need to do
The offer guarantee ATAR/selection rank is inclusive of adjustments (such as educational disadvantage, elite athlete or Year 12 subject adjustments).
To receive an offer as part of the offer guarantee you must meet all other course requirements and include the course in your QTAC preferences.
Even if you don't think you'll achieve the guaranteed ATAR or selection rank, you can still apply for the course. The final threshold for the course is determined in January and could be lower than the guarantee, so you may receive an offer.
Upgrading pathways are available if your ATAR or selection rank isn't high enough to enter your chosen course.
Single degree offer guarantee
| | |
| --- | --- |
| Degrees | ATAR / selection rank |
| Business | |
| Business - all majors | 84.00 |
| Diploma in Business | 87.00 |
| Property economics | 77.00 |
| Creative Industries | |
| Communication - advertising and public relations, digital media, journalism | 93.00 |
| Communication - entertainment industries, professional communication | 87.00 |
| Creative industries | 87.00 |
| Design - architecture | 89.00 |
| Design - interaction design | 93.00 |
| Design - interior architecture | 77.00 |
| Design - landscape architecture | 75.00 |
| Design - industrial design, visual communication | 87.00 |
| Design - International (includes international study year) (excluding Fashion) | 93.00 |
| Fine arts - animation, drama, film, screen and new media, technical production | 93.00 |
| Fine arts - creative writing | 87.00 |
| Education | |
| Education—early childhood, primary, secondary | 75.00 |
| Health | |
| Biomedical science | 93.00 |
| Clinical exercise physiology | 93.00 |
| Health information management | 77.00 |
| Human services | 75.00 |
| Medical laboratory science | 77.00 |
| Nursing | 93.00 |
| Nutrition science | 93.00 |
| Paramedic science | 93.00 |
| Pharmacy | 93.00 |
| Podiatry | 93.00 |
| Psychology | 93.00 |
| Public health | 74.00 |
| Social work | 87.00 |
| Sport and exercise science | 75.00 |
| Law and justice | |
| Justice | 75.00 |
| Law | 90.00 |
| Science and engineering | |
| Data science | 93.00 |
| Engineering—all majors | 82.00 |
| Diploma in Engineering | 87.00 |
| Games and interactive environments | 87.00 |
| Information technology | 77.00 |
| Mathematics - all majors | 93.00 |
| Science - all majors | 75.00 |
| Urban development - all majors | 93.00 |
Double degrees offer guarantee
| | | |
| --- | --- | --- |
| Degrees | | ATAR / selection rank |
| Architecture | with business, engineering, property economics | 89.00 |
| Business | with engineering, human services, information technology, interior architecture, justice, landscape architecture, property economics, science | 84.00 |
| Business | with creative industries, creative writing, entertainment industries, games and interactive environments, industrial design, visual communication | 87.00 |
| Business | with animation, biomedical science, digital media, drama, film, screen and new media, interaction design, journalism | 93.00 |
| Construction management | with architecture, interior architecture | 93.00 |
| Creative industries | with human services, information technology | 87.00 |
| Data science | with business, communication, creative industries, law, property economics | 93.00 |
| Education (secondary) | with business | 84.00 |
| Education (secondary) | with information technology | 77.00 |
| Education (secondary) | with creative writing, drama, film, screen and new media | 93.00 |
| Engineering | with information technology, landscape architecture, science | 82.00 |
| Engineering | with interaction design | 93.00 |
| Human services | with justice, public health | 75.00 |
| Industrial design | with engineering | 87.00 |
| Information technology | with science | 77.00 |
| Information technology | with digital media, interaction design | 93.00 |
| Interior architecture | with property economics | 77.00 |
| Justice | with digital media, journalism | 93.00 |
| Landscape architecture | with Master of Landscape Architecture | 87.00 |
| Landscape architecture | with science | 75.00 |
| Law | with business, creative industries, entertainment industries, industrial design, information technology, justice, property economics, science | 90.00 |
| Law | with biomedical science, creative writing, digital media, film, screen and new media, journalism | 93.00 |
| Mathematics | with Master of Teaching (Secondary), biomedical science, business, engineering, games and interactive environments, information technology, science | 93.00 |
| Nursing | with paramedic science, public health, psychology | 93.00 |
| Professional communication | with nutrition science | 93.00 |
| Professional communication | with business, justice, public health | 87.00 |
| Psychology | with business, justice, law, social work | 93.00 |
| Science | with Master of Teaching (Secondary), journalism, mathematics | 93.00 |
| Science | with games and interactive environments, professional communication | 87.00 |
| Urban and regional planning | with environmental science, landscape architecture | 93.00 |