Graduating in 2021
We recommend waiting until you've received official communication about your ceremony before you make any arrangements for travel, tickets or gown hire.
End of year ceremonies
Date
20-28 April 2022
Venue
Brisbane Convention and Exhibition Centre
Getting to BCEC
Guest tickets
You can purchase guest tickets directly through the venue supplier.
Students will be notified once tickets are released. Refer to the ceremony venue section for further details.
Watching from home

Live stream graduation
Our graduation ceremonies are live streamed. The video begins 10 minutes before the ceremony start time.
We are unable to provide recordings of the ceremonies for purchase due to privacy and copyright.
Stream the ceremonies
What to expect

When should I arrive?
Graduands are requested to arrive two hours before the ceremony start time, ensuring there is adequate time for registration, robing and graduand briefing.
Guests are invited to be seated approximately 30 minutes prior to the ceremony start time.
Seating is allocated by the venue. We recommend that you advise the respective venues regarding any accessibility requirements in advance.
What happens on stage?
At the start of the ceremony, graduands and guests are asked to stand while the academic procession enters the hall. All then remain standing until the presiding officer is seated.
The chairperson opens the ceremony, then the presiding officer gives a short welcome address. Graduands are then presented to the presiding officer. After all graduands have been presented, the chairperson invites the student representative to give the occasional address.
At the conclusion of the speeches, graduates and guests are asked to stand for the departure of the academic procession.
How long is graduation?
The graduation ceremony takes approximately 90 minutes, depending on the number of graduands attending.
Information for graduands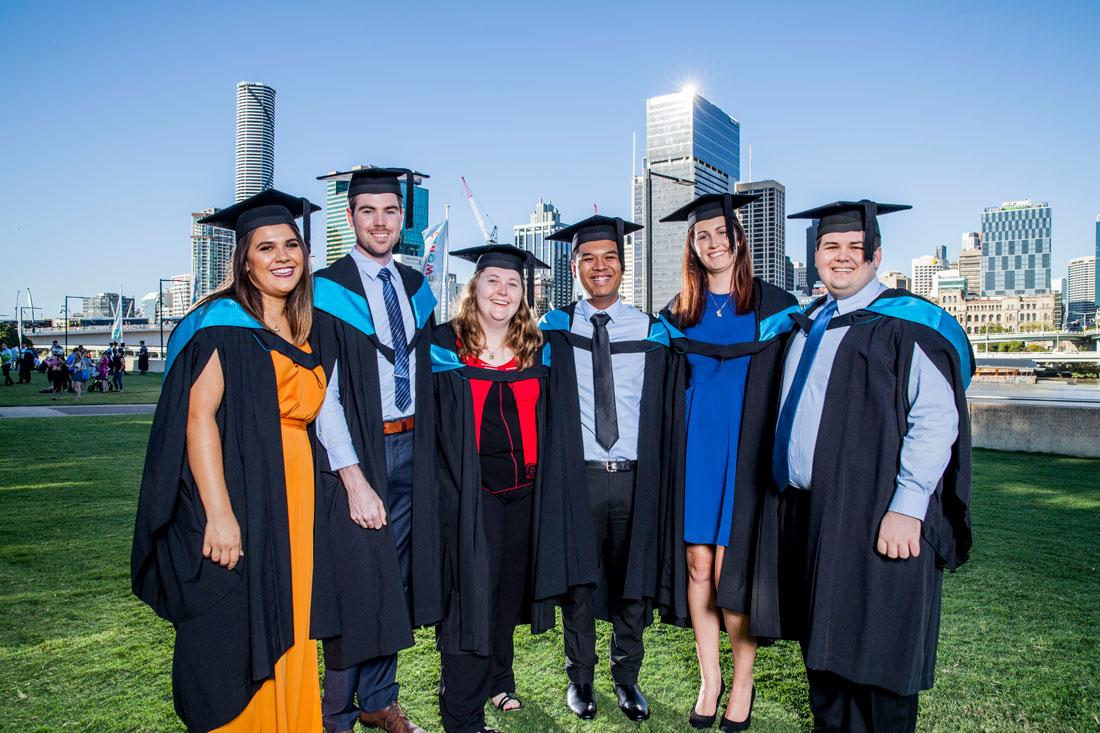 Ceremony venues

Where do I graduate?
All graduation ceremonies will be held at the Brisbane Convention & Exhibition Centre (BCEC). BCEC is located in the heart of South Brisbane, close to public transport and has several car parking options.
Do I have guest tickets?
Tickets for BCEC can be purchased from Ticketek. Tickets will be available closer to the date of your ceremony.
Due to COVID-19 restrictions, there may be limits on tickets to ensure all graduands have the opportunity for family and friends to attend the graduation ceremony.
What about access?
Both venues provide a range of services, facilities and programs to enable all visitors to attend events.
With advance notice, venues will be able to accommodate a range of individual needs, and we strongly encourage visitors to notify staff of any individual needs at the time of booking.
For accessibility information, contact your graduation ceremony venue: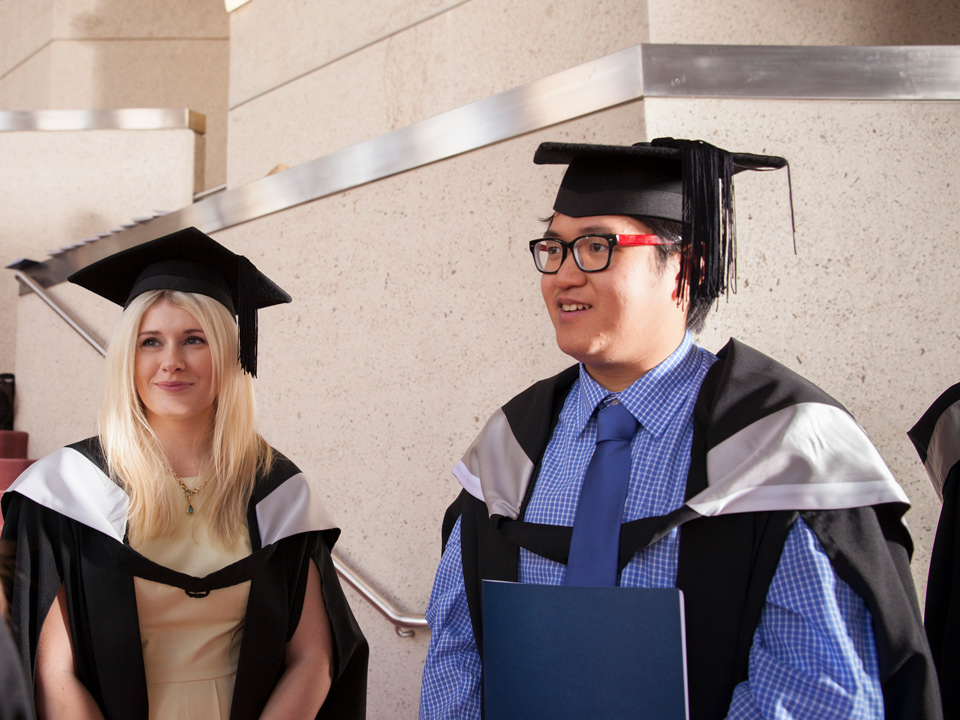 Conferrals
Our March and September conferral rounds are for students who expect to complete their course and who meet graduation eligibility criteria after one graduation ceremony round and prior to the next graduation ceremony round. This may include students who complete summer semester, deferred and/or supplementary assessment and who missed the cut off for mid-year or end of year ceremonies.