Ten specialisations
Specialise your knowledge to advance your career with ten majors to choose from. All specialisations include a capstone unit which provides practical, hands-on application to prepare you for the real world.
Alternatively, customise your course by choosing study units in the Business School and across QUT.
Advance your career at QUT

With two intakes a year, you can start a Master of Business in February or July.
Apply before 30 June 2022 to start study in July.
Customise your degree
The QUT Master of Business offers you the option to customise your course. In this option you will study the two core units, Business Intelligence and Responsible Enterprise, along with a capstone or independent project unit. The remaining units can be chosen from a vast list of postgraduate study unit options in the QUT Business School and across QUT.
Flexible study options
Expand your qualifications around your work and life, with flexible study options available. Whether you'd prefer to study full-time or part-time, on campus or online, you can tailor your learning.
Grow your confidence
Be inspired to consider new ways of thinking with hands-on learning and insights from industry leaders. Our award-winning lecturers and advanced industry connections will give you the skills and experience for the real world.
Gain an international lens
In our Master of Business, you'll have the option to gain knowledge and experience from experts worldwide. Enrol in an international double masters and graduate with a second masters degree from a partner university, or explore a semester-long exchange.
Triple international accreditation

Of the 13,670 schools offering business degree programs worldwide, QUT is one of only three Australian business schools to be awarded triple international accreditation.

Connect with industry leaders
'My degree helped me achieve a sense of self-awareness of my strengths and the direction I wanted to grow my career. QUT provides a wide range of opportunities to connect with peers and industry leaders.
This helps close your knowledge gaps and develop skills through work integrated learning projects that are closely aligned with the industry.'
Justin George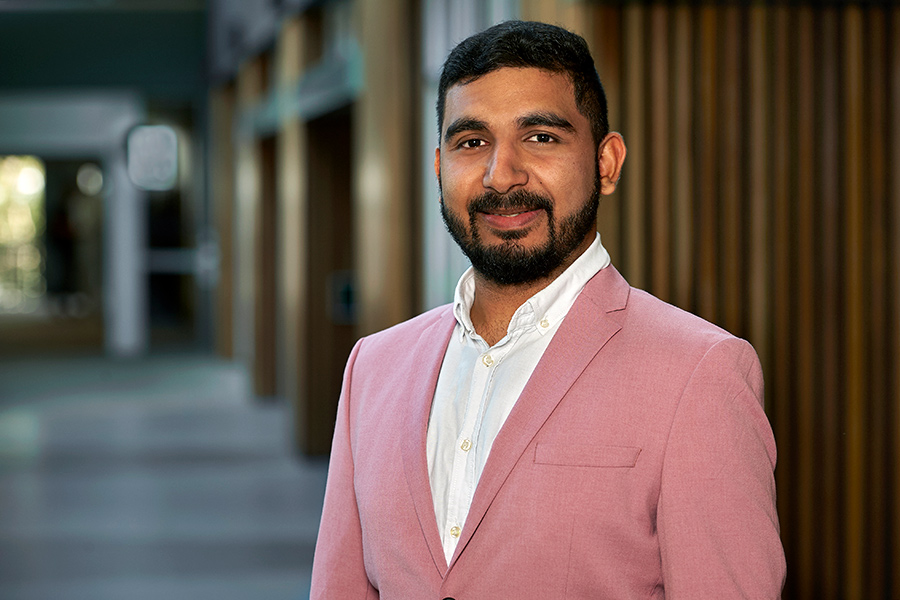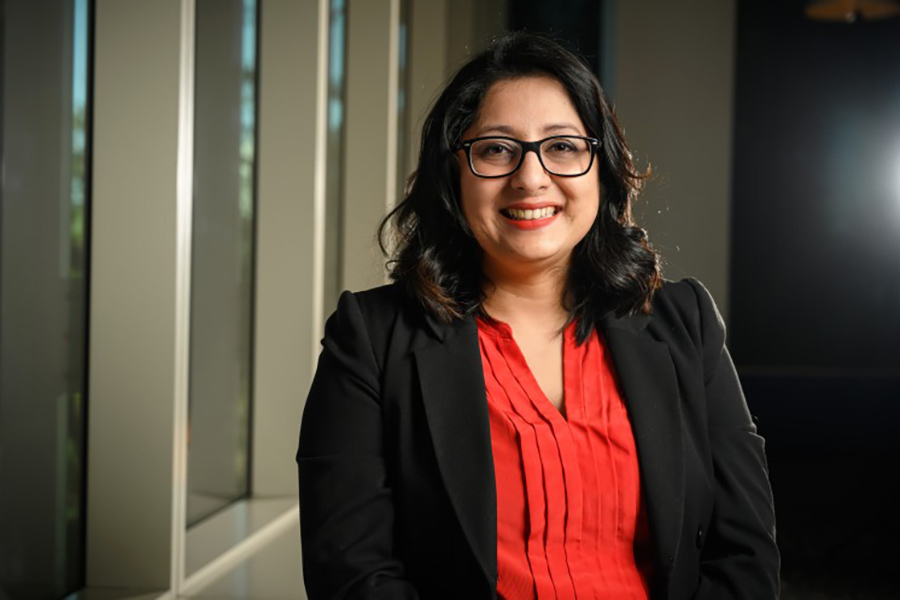 Study around your commitments
'The campus was conveniently located in the city and had the courses I was interested in. I attended a postgraduate information evening and after conversations with the faculty I knew I wanted to pursue a higher degree.
Additionally, QUT has a good reputation and flexibility with online and in-person classes, which were important to me in choosing where to undertake my further study.'
Max Jamwal
Have your prior learning recognised

If you have an undergraduate degree in a business field, you may be able to reduce the length of your degree.
See entry requirements for individual courses for details.
Ranked in the top 100
QUT Business School is ranked in the top 100 in the business and economics subject category in the 2020 Times Higher Education World University Rankings.