Make QUT Business your first preference
Learn to think creatively and critically with a QUT business degree. Gain real-world experience and develop contemporary business skills that will equip you to thrive in business, locally and globally.
Step into your career with confidence
Our business degrees are uniquely designed to inspire you to realise your full potential, to think entrepreneurially, and to ethically and sustainably shape the future of business. Choose from one of the ten majors on offer, and enjoy flexibility and real-world professional development opportunities.
Available on campus and online.
Start a career in the property sector
We offer one of the few specialised property courses in Australia. Property Economics at QUT is concerned with all aspects of property with a focus on finance, the commercial property market sector, sustainable development, and environmental and energy efficiency.
Find out more
Real world ready

QUT's business courses are built from the ground up to prepare graduates for new challenges and opportunities. Which means you'll learn from experts in their field, get practical experience on the job, and hit the ground running from day one.
Our degrees are also internationally recognised and highly regarded in the real world. Of the 13,670 schools offering business degree programs worldwide, QUT is one of only two Australian business schools to be awarded triple international accreditation.

Make your career future fit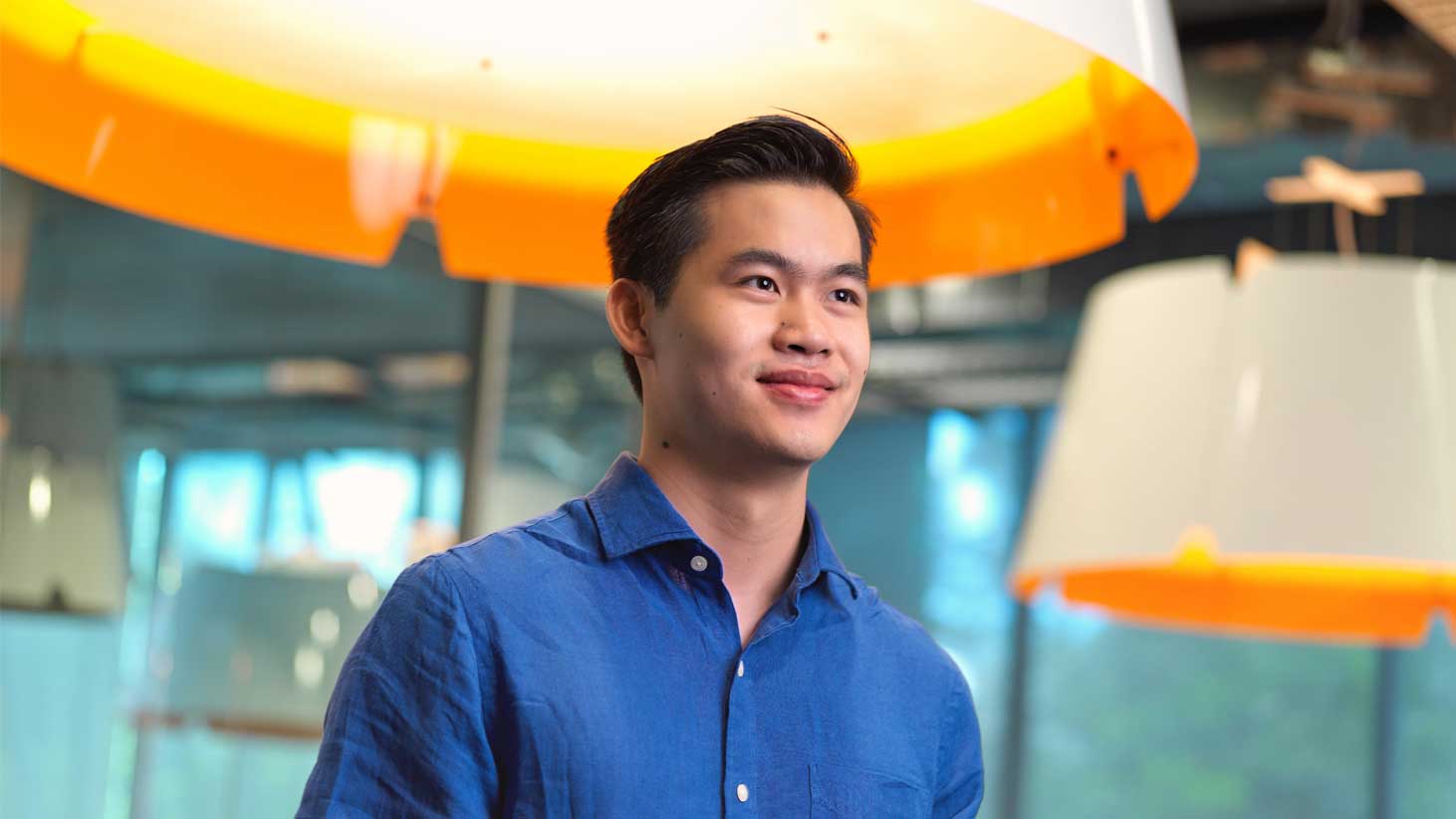 Graduate employability
Our students graduate ready for the real world and are highly sought after locally and internationally. 90% of our business graduates were employed four months after graduation.
Practical experiences
Every business degree has real workplace experiences embedded, not just as an addition. We partner with a variety of industries so you'll graduate with a wealth of real experience which is supported by relevant knowledge and theory.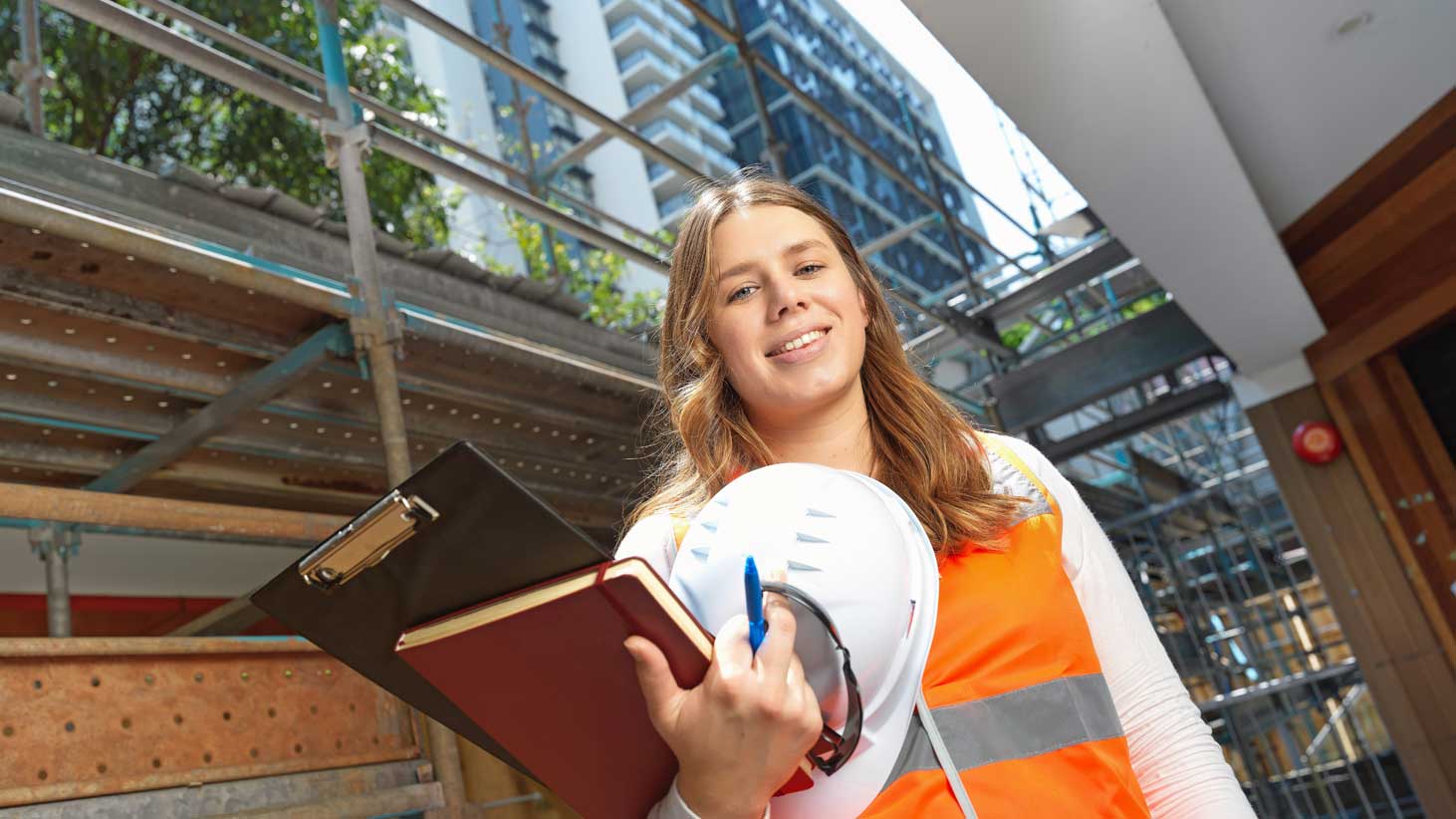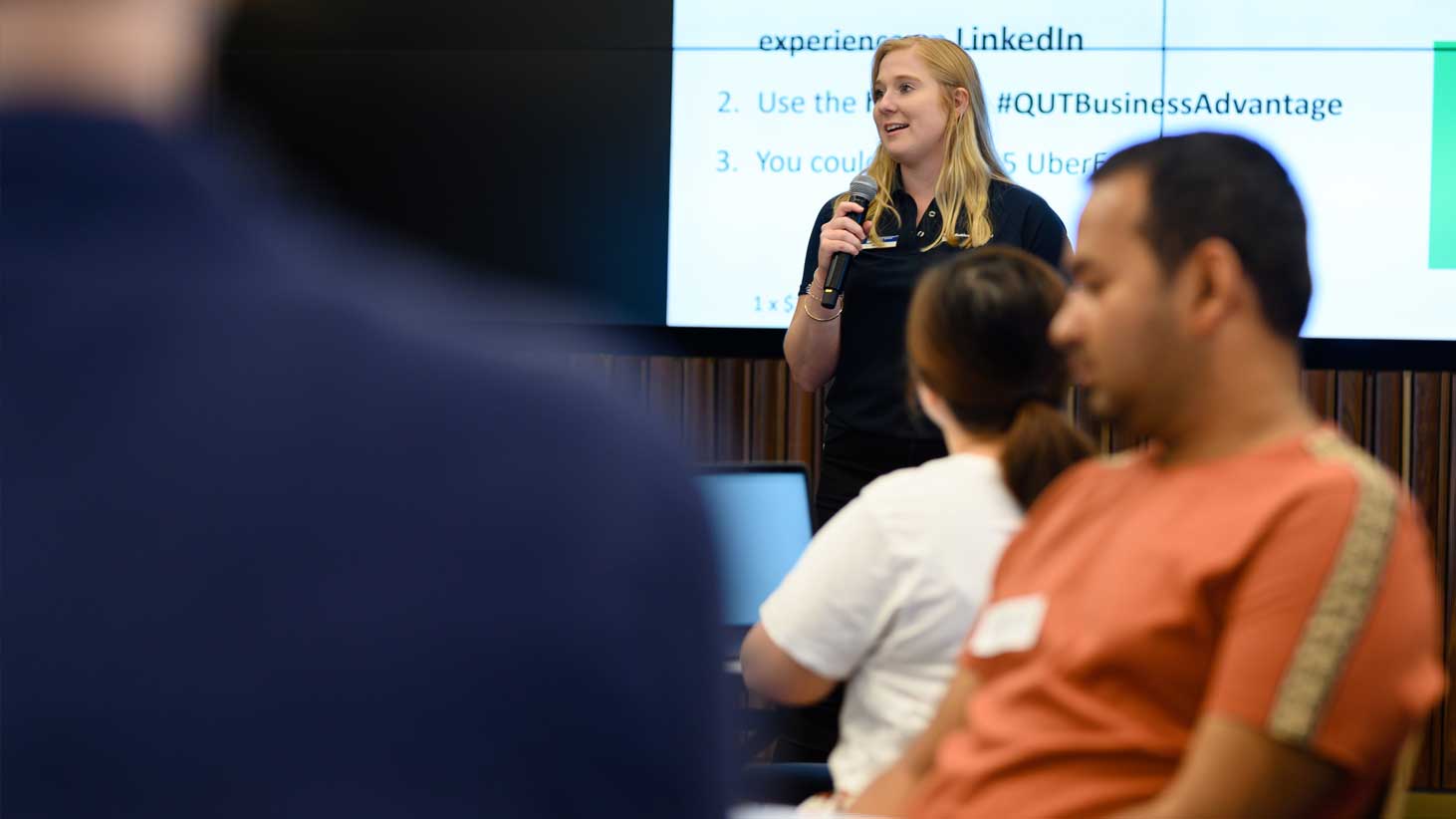 Business Advantage
Develop your personal and professional skills and enhance your workplace competitiveness by participating in our range of Business Advantage workshops
The workshops are delivered by industry and alumni leaders and include leadership, entrepreneurship, personal brand and design thinking skills.
Ranked in the top 100
QUT Business School is ranked in the top 100 in the business and economics subject category in the 2020 Times Higher Education World University Rankings.
Real world proof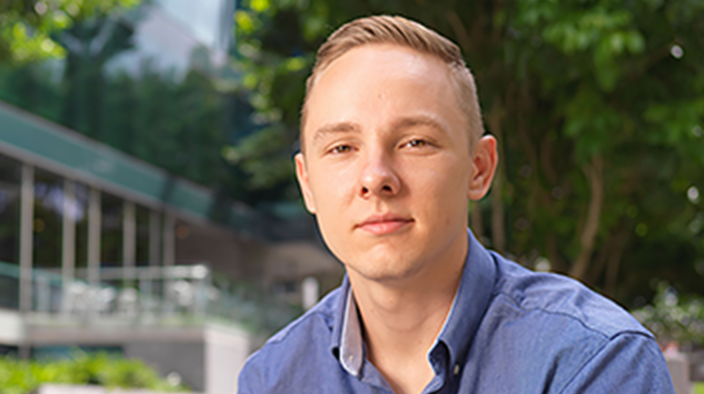 "While studying I've completed internships in Brisbane, Melbourne and Sydney. I've also spent a few months living in the United States working for a tech start-up and a semester studying in Vienna, Austria. Each of these experiences has been phenomenal."
Jack Nolan,
J.P. Morgan
"When deciding where to study, I did a lot of research and I even called a few of my dream potential employers. They shared how QUT graduates were so prepared for the real world and had great practical skills. Once I had heard everybody's feedback, I knew it had to be QUT. "
Celeste Burke
"QUT offered a practical and varied approach to learning that I found extremely beneficial. Practical assessments made it easier for me to apply my theoretical knowledge to situations I encountered at work"
Callum Johnston