As current students at QUT, we have been on the same journey as you and can help you transition to studying in Brisbane, Australia. Whatever stage you are at in the decision-making process, check out the checklist we've prepared to assist your journey to university life at QUT
QUT College Pathway students
Your semester start date is different, please refer to your teaching period on your offer letter.
Research students
Your semester starting date may be different to the main semester, please refer to your teaching period on your offer letter. We recommend you arrive 2 weeks before your program commences.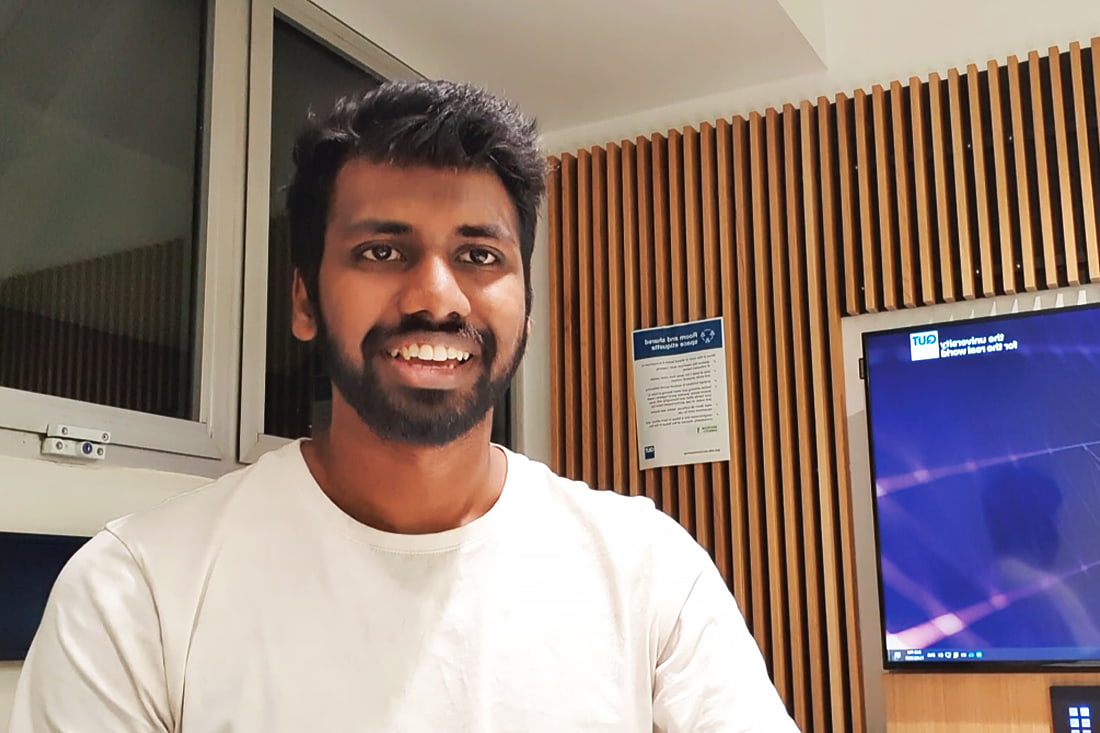 Start online
You can start studying online depending on your chosen course. Anurag shares his experience in online learning and what he likes about it. Watch his video to understand what online study is like at QUT.
Meet our Student Ambassadors
I was attracted to QUT because of its reputation in STEM but it turns out to be more than just a place for studying. I have found many opportunities at QUT that helped me to connect with other students and enhance transferable skills. I am very happy that I choose QUT as I am constantly being supported in both personal and academic development.
One of the main reasons I decided to study at QUT is its worldwide network of partners with institutions and industries. QUT is passionate about connecting students and industry partners which helps to create strong networks leading to employment. What we discuss during the classes are based on real-world examples, about real organisations and real problems. Connecting business interests and technological solutions is my passion and studying at QUT provides the best practical experiences to get there.
I am always passionate about creating content that makes a difference, which is why I decided to study Bachelor of Fine Arts (Film, Screen and New Media) at QUT. It provides me the opportunities to learn the essential skills of film making and participate in real-world projects. The facilities at QUT also helps me to develop technical skills in directing, camera, editing and sounds. My goal is to create entertaining films that make positive impacts in the community.