Equity is everybody's business. Everybody stands to benefit from increased diversity and breadth of opportunity.
Equity Services is dedicated to promoting equal opportunities and support for all students and staff. We facilitate a range of services and content, including:
Aboriginal and Torres Strait Islander students
Our Oodgeroo Unit is committed to developing better access to university education for Aboriginal and Torres Strait Islander people.
Scholarships for Aboriginal and Torres Strait Islander students
There are also several scholarships available to Indigenous students, including Indigenous Commonwealth Scholarships. See the Oodgeroo Unit for the full list.
Cultural diversity
We have a strong commitment to:
develop a culturally diverse staff and student population
eliminate racism on campus.
We recognise the importance of valuing diversity to create a vibrant, flexible and creative university culture, which:
encourages innovative approaches
enriches our work and study environment for everyone.
QUT is also committed to the Racism. It stops with me campaign to raise awareness about racism and its effect on the community, and to give staff and students the knowledge and practical skills to take action.
Equity governance and policy
Our Equity Services department has developed policy as part of the QUT Blueprint and local strategic and operational plans, to ensure all students and staff have fair and equitable opportunities to succeed in their study and employment.
Our social justice policies are outlined in the Manual of Policies and Procedures, and include:
Our policies are based on Commonwealth Legislation overseen by the Australian Human Rights Commission or Queensland legislation, overseen by the Queensland Human Rights Commission.
Other related policies published throughout the university include:
codes of conduct for staff and students
HR-related policies and employment policies for staff
Disability action plan
Indigenous education strategy
Indigenous employment strategy
Reconciliation action plan.
For more information about governance and policy contact Equity Services.
Gender equity
Consistent with QUT's Equal Opportunity and Diversity policy (A/8.4), QUT will embed gender equity philosophy and practices into all aspects of the university's activities.
QUT recognises that gender is one dimension of diversity and is committed to achieving fair and equitable outcomes for staff and students in all aspects of work and study, regardless of gender identity or presentation.
Gender equity for staff and students enhances QUT's core business as well as enabling diverse communities of staff and students to flourish and achieve their potential.
Women in Leadership Committee university-wide programs
Since 1996 the QUT Women in Leadership (WIL) Committee has provided programs for senior and near-senior women, across the university. These include:
Women in Research Grant Scheme, since 2005 (to assist academic women affected by career breaks)
writing retreats, since 2014
showcases for mid-career academics to speak about their work
Quality Women in Leadership program, since 1996 (aimed at professional HEW9 and above and academic Level C and above).
For male and female carers we offer funds to support the costs of additional care for academic staff when away from base at conferences and the like
For male and female academic staff taking long periods of leave, such as maternity leave, we offer a planning process and funds to assist regaining research momentum as quickly as possible on return.
Women in Leadership on the Digital Workplace (current staff access only).
STEMM-specific programs
The Women in STEMM (science, technology, engineering, maths and medicine) program aims to improve progression and retention of academic women in STEMM, through running support programs, removing barriers and biases, providing better access to leadership positions and actively involving senior staff.
We hold workshops for all academics in STEMM to improve organisational culture. We also provide women with career mentoring, training and development workshops, and opportunities for leadership shadowing and deputising.
Gender equity and diversity in STEMM
SAGE Athena SWAN
Science in Australia Gender Equity (SAGE) is a national program promoting gender equity and gender diversity in science, technology, engineering, maths and medicine (STEMM). Using the Athena SWAN charter, the SAGE pilot program guides universities to improve gender equity policies and practices.
We're proud to be an inaugural Athena SWAN bronze award recipient, supported by our executive leadership team, Equity Department, and the Division of Research and Commercialisation.
Read QUT's application for Bronze Award accreditation.
Recognition and accreditation
We're an equal opportunity employer, promoting equality for all staff and eliminating all discrimination - including that based on gender. We've received citations as an Employer of Choice for Women each year from 2002-2013, and the Workplace Gender Equality Agency Employer of Choice citation each year from 2014-2018.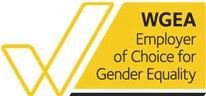 QUT holds a Bronze Award under the Athena SWAN Charter, an accreditation program designed to enhance gender equity and diversity in Science, Technology, Engineering, Mathematics and Medicine (STEMM) disciplines.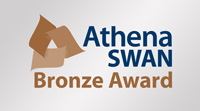 Monitoring and reporting
We are an equal opportunity employer, promoting equal employment opportunities for all staff, and eliminating all discrimination, including that based on gender. We received the:
Employer of Choice for Women (EOWA) each year from 2002 (the Award commenced in 2001) to its cessation in 2013
WGEA Employer of Choice (EOC) citation each year from its inauguration in 2014 to 2016, inclusive.
Parents and carers
We have an ongoing commitment to address work and family issues. We help staff and students achieve a greater balance between their work, study and personal lives.
Our children on campus policy supports staff and students who may need to occasionally bring children on campus. Each campus library has private study spaces for parents who need to study with their children. There are also parenting rooms and accessible toilets with baby change facilities on all campuses.
There are childcare centres at Gardens Point and Kelvin Grove.
Is your child thinking about university?
If your child is thinking about going to university, our guide for parents, carers and guardians will help you support them as they make decisions about courses and careers and settle into university life.
Religion on campus
We embrace cultural diversity in all its forms including the freedom to worship and observe individual spiritual and religious customs and rituals. Any kind of harassment or discrimination on religious grounds contravenes both state and federal anti-discrimination laws.
We have chaplaincy centres and services for people of all faiths for quiet prayer, worship services and prayer meetings. There are chapels and Muslim prayer rooms at our Gardens Point and Kelvin Grove campuses.
Reporting
Equity Services produces annual reports to evaluate diversity within our university, and to inform our programs and strategies. Our reports document on:
staff equity
student equity
gender statistics
equity scholarships and their impacts.
Staff training
Providing staff training and development programs around awareness, Reconciliation and cultural diversity, and career planning and development is an important part of Equity's strategy for meeting our staff and student equity goals.
Staff and students who identify as LGBTIQA+
We are committed to providing an environment which values each member of its diverse community, and protects staff and students from bullying, harassment and unlawful discrimination. This includes staff and students who identify as lesbian; gay; bisexual; transgender; intersex; queer or questioning; asexual, agender or aromantic; and those with other diverse genders and sexualities (LGBTIQA+).
Our Ally Network members are trained to understand sexuality and gender issues, and to provide 'safe zones', support and referral for staff and students who identify as LGBTIQA+. Allies are not identified as any particular sexuality or gender identity but represent a commitment to promoting QUT as a safe, inclusive and diverse university.
Students experiencing financial hardship (low income)
We welcome and support students from low-income backgrounds. We aim to reduce financial hardship as a barrier to achievement, which allows our students to realise their full potential and succeed.
Equity Scholarships Scheme
The Equity Scholarships Scheme offers over $4 million in scholarships, bursaries and computers to students who are experiencing financial hardship. More than 3,000 QUT students currently benefit from the scheme.
Learning for Life program partnership
We have joined with The Smith Family to provide financial assistance to students in their Learning for Life program, including:
a career advice session
an adjustment to your selection rank (or OP equivalent)
a guaranteed scholarship and free computer.
Financial help and support
Equity partners with a number of other areas including Student Counselling and International Student Services to ensure that students experiencing financial hardship are able to access the appropriate support.
Students from outside Brisbane
We encourage students from outside Brisbane, including those from rural and isolated backgrounds, to create opportunities for employment and education that may not exist in their home towns.
We understand that students may experience difficulties when moving to a large city for study, including:
financial costs of relocation
losing family support
getting used to a new environment.
Our guide to studying and living in Brisbane can help make moving easier.
Students with a disability, injury or health condition
Disability Services supports students with a disability, injury or health condition. Appointments are free and confidential. Information will not appear on your student record, or be made available to others without your prior consent, except where required by law e.g. to preserve health or safety.
Disability policies
Our disability policies outline the ways we provide equal access to learning and research for people with a disability:
We provide a range of support services and continue to improve our policies and practices to enhance equitable access for people with a disability.
Widening Participation for prospective students facing barriers to uni attendance
We have long-standing outreach, admissions and support programs for under-represented groups, with a particular emphasis on low-SES, rural and Aboriginal and Torres Strait Islander students. We are dedicated to increasing enrolments from students who may not feel that they have the opportunity to study at university.
Project U
We have also launched Project U, a resource to help prospective students with issues including:
study costs
managing stress
living away from home
finding appropriate information about universities
keeping their university options open.
QUT students have shared their own personal experiences at university to give honest information to future students.
Contacts
Gardens Point
Level 5, Y Block, Room 509
Gardens Point

Kelvin Grove
Level 3, C Block, Room C301
Kelvin Grove