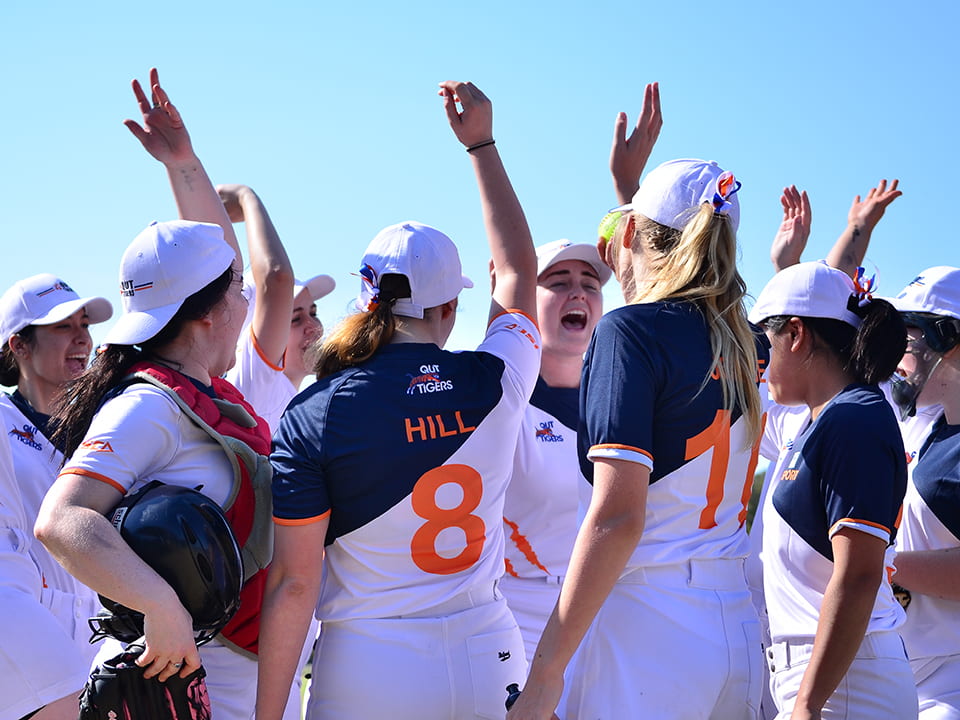 Join a sporting club
QUT Sport supports the growth and development of sport and recreation clubs on campus.
We host competitive and social sporting clubs across range of activities, including athletics, football, esports, water polo, baseball, cricket, hockey, motorsport, and rugby.
QUT has fitness clubs and aquatic centres on both campuses, a multipurpose sports stadium with running track, an esport arena, and a tennis centre.
Play sport at QUT
Latest in sport
The QUT Wildcats netball team have won the inaugural Netball Queensland Sapphire Series defeating reigning premiers, the Brisbane North Cougars 60 - 49 at the Queensland State Netball Centre.
QUT Bachelor of Education student and elite athlete Rachel Watson returned a silver and bronze medallist from the World Para Swimming Championships held in London from the 9 - 15 September.

Individual sports
In collaboration with UniSport Australia, other universities, and state and national sporting organisations, QUT sends representative teams to standalone sporting events throughout the year.
Competitions include swimming, T20 cricket, triathlons and athletics, and you can register your interest and stay informed about upcoming trials.

Supporters
If you're more of a sport fan than an actual player, you can still get involved and win prizes as part of our QUT Tigers support crew.
Sporting scholarships
We offer up to 30 elite athlete scholarships each year to eligible students. Athletes must meet academic and citizenship requirements and provide written evidence of the relevant national or state sporting organisations that verifies the athlete's stage of development in Australia's FTEM sporting framework.
Apply for our scholarships
Elite athlete program
If you're an athlete and you've been competing at an elite level, you may be eligible to access academic flexibility, support services, personal and professional development opportunities, scholarships and funding. You may also be able to make an adjustment to your selection rank to assist with entry to QUT.
Our elite program
Buy sport merchandise
Show support for the QUT Tigers and your university sporting teams, with a wide range of sport merchandise and team uniforms available for sale.
Visit the QUT Bookshop to purchase our supporter shirts.