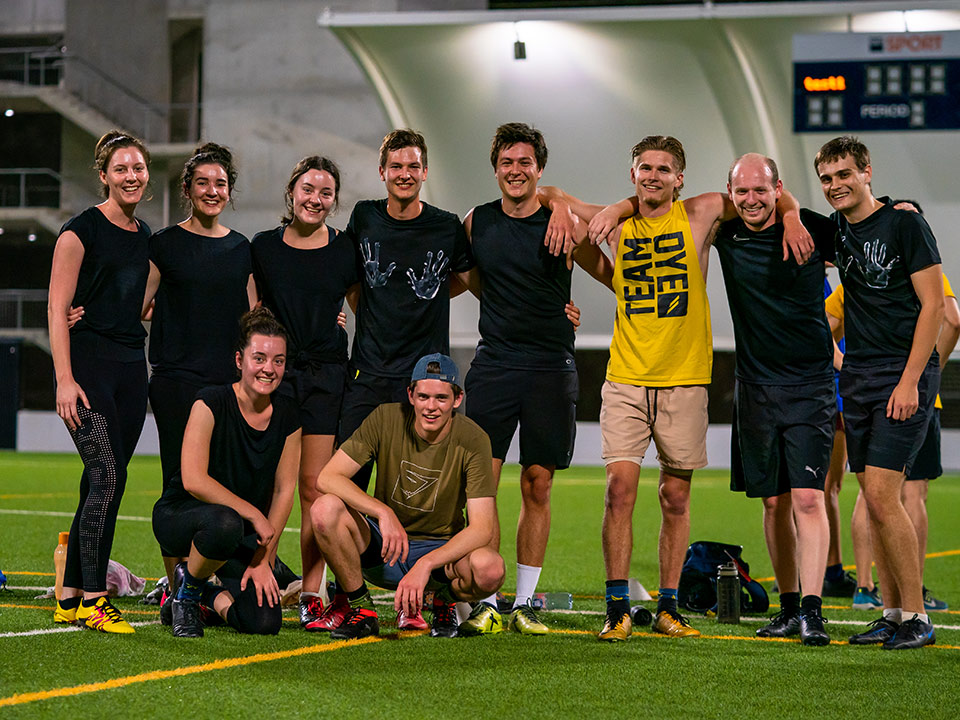 Why QUT
Whether you prefer a team or individual sport, we offer a range of opportunities at a social or competitive level.
Our social sport programs run throughout the year, including football, netball, pop-up sport, esports and swim programs.
Representing QUT at intervarsity and national events provides opportunities to excel at sport, build friendships and create successful pathways, whether that be swimming at nationals, T20 Cricket, competing in triathlon, running in the QUT Classic, surfing or athletics.
Sport + Tech. A match for the future
We use technology to advance sporting prowess through training and performance, but also to fuel sport-related research and to guide areas of participation. We believe in the powerful convergence of sport and technology, and invest our resources accordingly.
We strive to capitalise on the growth of sport technology and the use of data science to promote health and wellness.
We have a cutting-edge bike simulation program, where high performance athletes train with state-of-the-art equipment to gain a competitive advantage. Our pioneering esports program continues to thrive with ongoing growth, leadership and success.
In 2021, the QUT esports team built a cutting-edge arena big enough for 42 esport athletes to compete simultaneously, with full broadcasting and live commentary functionality.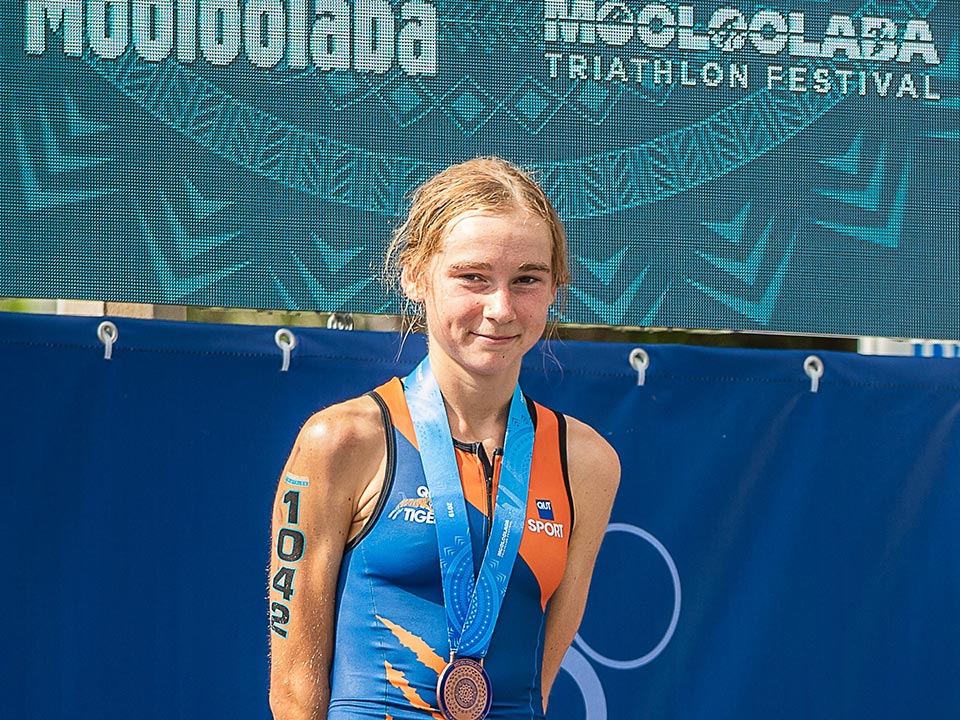 Elite sport
When it comes to top-tier sport, we provide essential support for developing athletes who are on the way to achieving their career best performances. The focus is to help 'get athletes to the top' through academic support, financial support and complimentary services to ensure wholistic wellbeing and success.
We're proud to have representatives succeeding at the elite level, including the women's Brisbane Lion's championship winning team, the Australian Olympic and Paralympic teams, and professional player league representatives.

We focus on your wellbeing and provide support for managing a career, or dual-career, after competition. Athletes engaging in our programs support fellow students in recreational and sport-based initiatives.
Sporting scholarships
As a member of the AIS' Elite Athlete Education Network, we offers scholarships, support, and access to our Elite Athlete programs.
We offer a range of sporting scholarships each year to eligible students. Athletes must meet academic and citizenship requirements and provide written evidence from the relevant national or state sporting organisations that verifies the athlete's stage of development in Australia's sporting framework.
Apply for our scholarships
Elite athlete program
Our Elite Athlete Program offers students access to academic flexibility, support services, personal and professional development, scholarships, and funding opportunities. You may also be able to adjust your selection rank to assist with entry to QUT.
Our elite program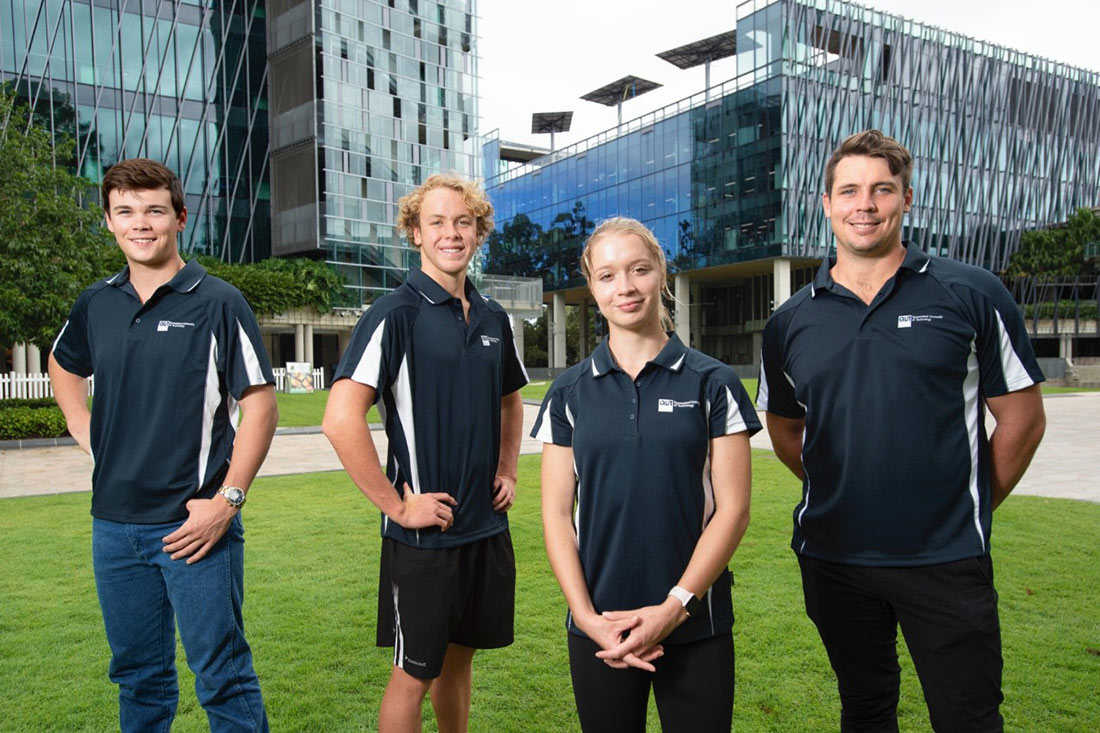 Australian Institute of Sport
Partnering with the AIS has cemented the student-athlete experience and enable career-best outcomes in both academic and sporting arenas. The QUT-AIS Scholarships provide students with financial support, membership to the Elite Athlete Program and access to the College of Excellence.
Learn more about QUT-AIS Scholarship
Sports facilities
Across both Kelvin Grove and Gardens Point campuses, QUT's sports facilities are inclusive spaces which include FINA accredited aquatic centres, Indoor Sports Centre, FIFA accredited Sports Field with a running track, Esports arena, gym, and two outdoor multi-sport facilities.
See our Gardens Point sports facilities
Latest in sport
Australian water polo player and QUT teaching and health graduate Elle Armit was one of almost 50 QUT students to be awarded sports scholarships in 2022 – and now the hunt is on for more talented athletes for the 2023 round of scholarships.
QUT-AIS Scholarship recipient and Olympic water polo player Elle Armit is forging a path in athlete and career education after landing a role with Water Polo Australia in the Athlete Wellbeing and Engagement team and as a high school teacher.