When and where

Join us for a series of webinars at key times throughout the year to keep up to date with all that's happening at QUT. You'll have the opportunity to hear about the latest course updates, admission schemes, and take part in a Q&A with staff and students.
Dates and times
Thursday 26 August 2021, 9am-10.30am
Thursday 7 October 2021, 9am-10am
August webinar program
9am–10.15am
In the first part of the session we will provide more detail and answer your questions about hot topics including:
Year 12 early offer scheme
Upgrading pathways
QUT diplomas
Changes to academic scholarship process
New internal course transfer process.
10.15am–10.30am
Admissions for International Year 12 students.
There will be plenty of time for live Q&A during the webinar to get all your questions answered. You will be able to ask questions using the text chat function or your microphone.
Webinar program and registration

You'll need to register by Monday 25 May 2020.
Once you have registered you will receive a confirmation email. Information on how to access the prerecorded videos, available from Wednesday 27 May 2020, will be emailed to you.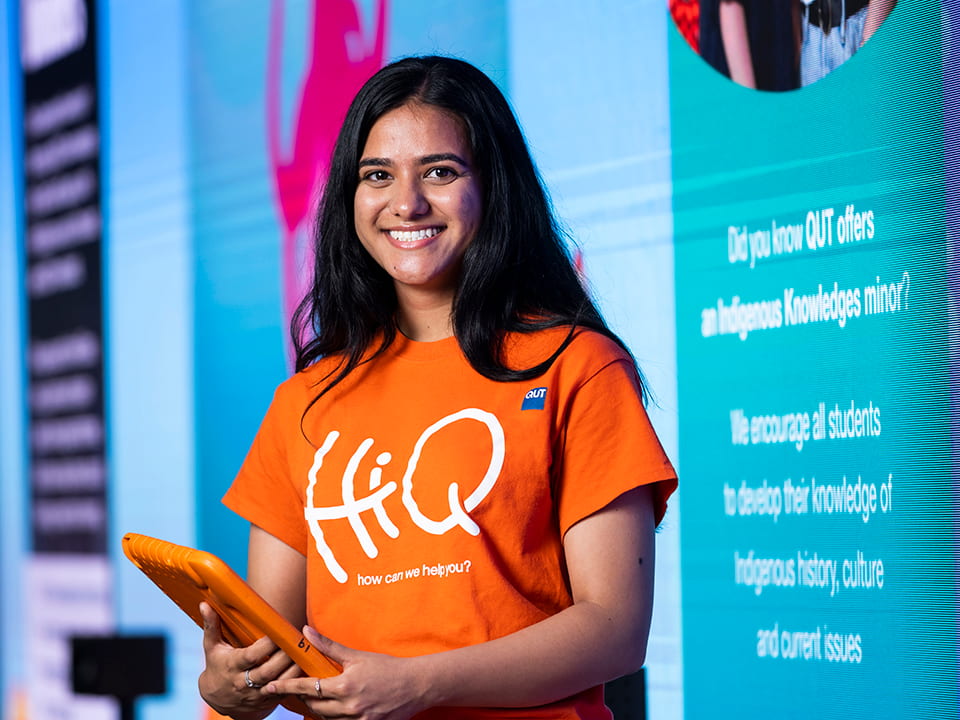 Need more info?
If you'd like to know more about what we can offer your students, you can:
Contact us

If you have any questions about the QUT Guidance Officer Webinar Series, get in touch.