Our state-of-the-art Education Precinct at Kelvin Grove provides technology-equipped teaching spaces, reflecting our commitment to applying technology and immersive digital environments in teaching, research and engagement.
The opening of the precinct in February 2019 is a significant investment in enhancing the student learning experience and continuing to provide quality teaching and education.
The Sphere
The centrepiece of the precinct, the Sphere is a five-metre diameter LED globe suspended over two floors and complemented by a 4.8 metre-wide interactive digital wall screen.
The Sphere and digital touchscreen are learning and teaching tools, with a changing menu of innovative and interactive content.
Weighing 3.5 tonnes, it comprises 1040 panels with a total of 7 million 3mm pixels, with each pixel an individual LED light.
The Sphere is the only digital display of its type in the world with 3mm LED 4K resolution, which allows it to operate in full daylight.
Teaching spaces
The precinct teaching spaces can be configured for face-to-face and online learning.
It also includes customised spaces with audio-visual equipment and other technologies, to encourage creative and collaborative learning.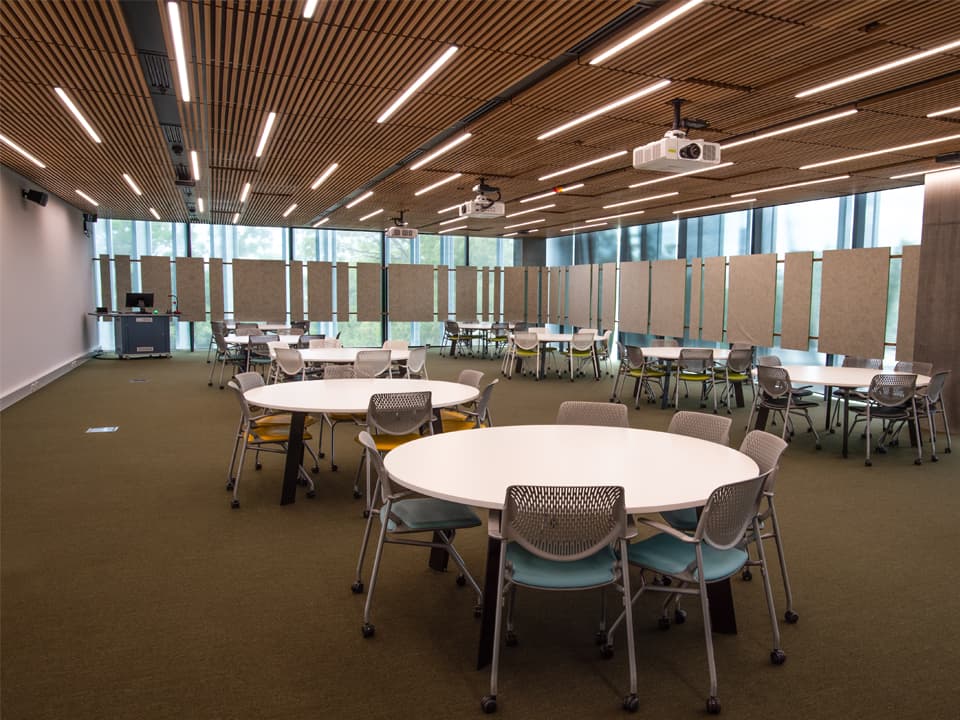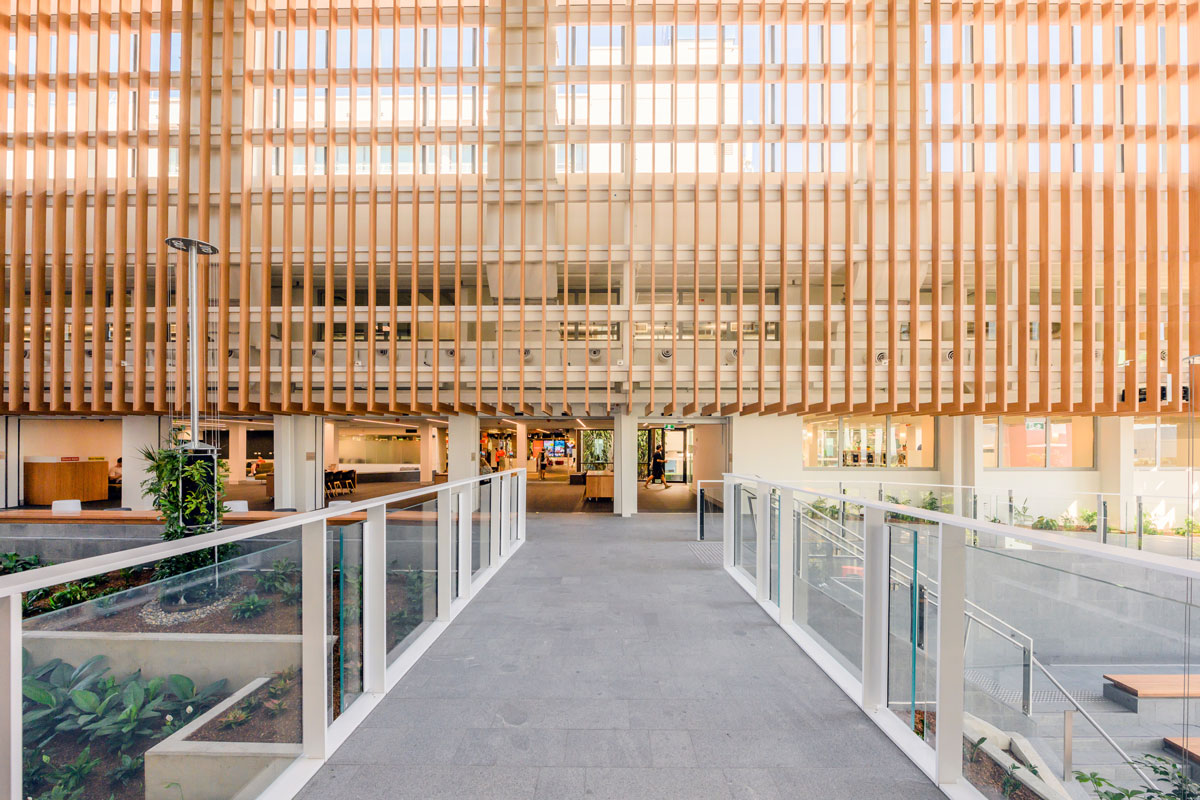 Learn to innovate
You'll be able to experiment and innovate while preparing for professional experiences in schools or early childhood centres. Writable surfaces encourage you to collaborate with your peers and storyboard your ideas.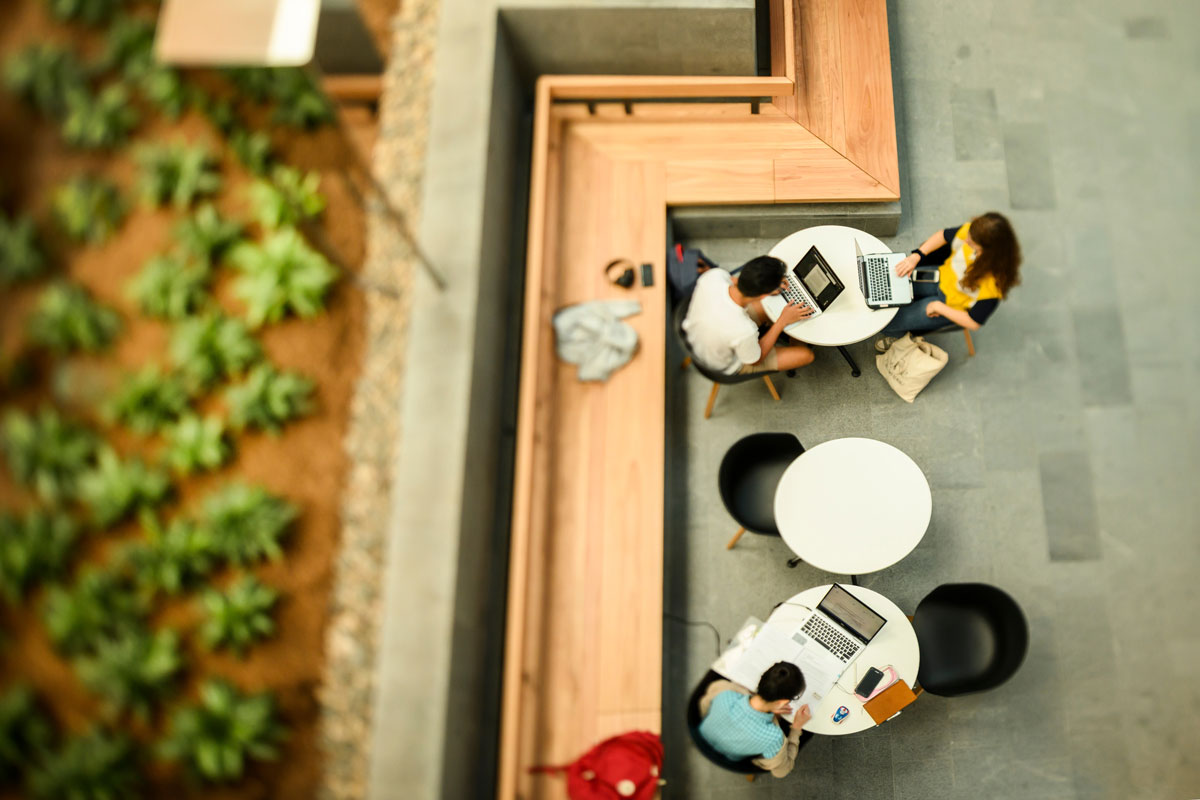 Connected learning
Share content and experience connected learning from devices to big screen. You'll learn to incorporate the latest technologies into your teaching, getting you ready to walk into the classrooms of tomorrow.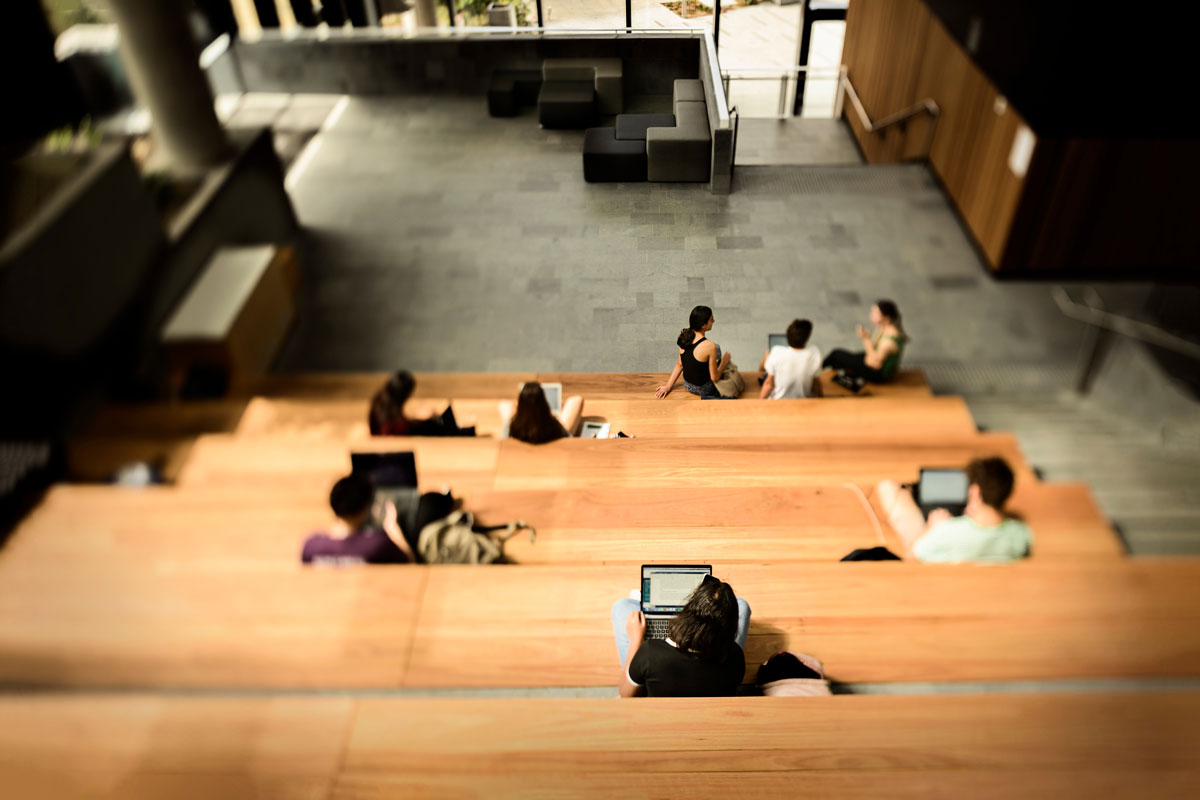 Your time
Find your place for quiet study with a variety of spaces and study pods. For collaborative work you can book small meeting rooms with access to computers and large screens where you can practice presentations.
Education at QUT
We're preparing and equipping teachers to thrive in a rapidly changing digital world, to be able to incorporate technologies and innovation into their teaching so they can inspire students and provide the best possible learning outcomes.
Our teacher education courses are preparing graduates to be well-rounded professionals who teach in the classrooms of today and into the future.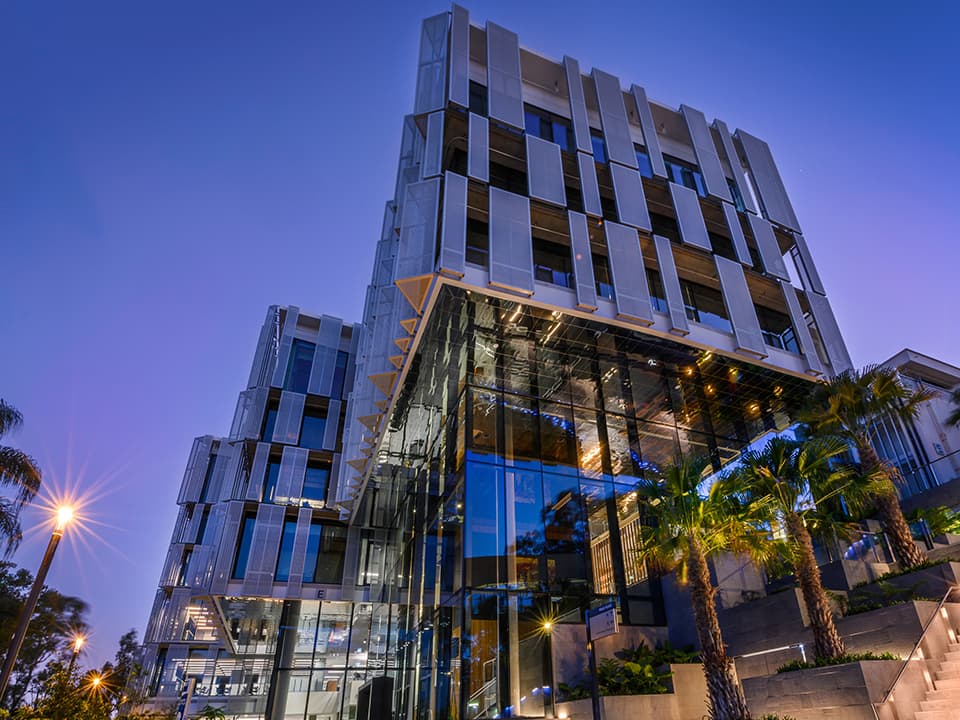 Location
The Education Precinct is located at Kelvin Grove, Brisbane.
The precinct is connected with the QUT Library and HiQ, our contemporary student service centre, and also houses the Oodgeroo Unit, our Aboriginal and Torres Strait Islander student support unit.
Maps and how to find QUT Kelvin Grove