Where can I complete my Professional Experience?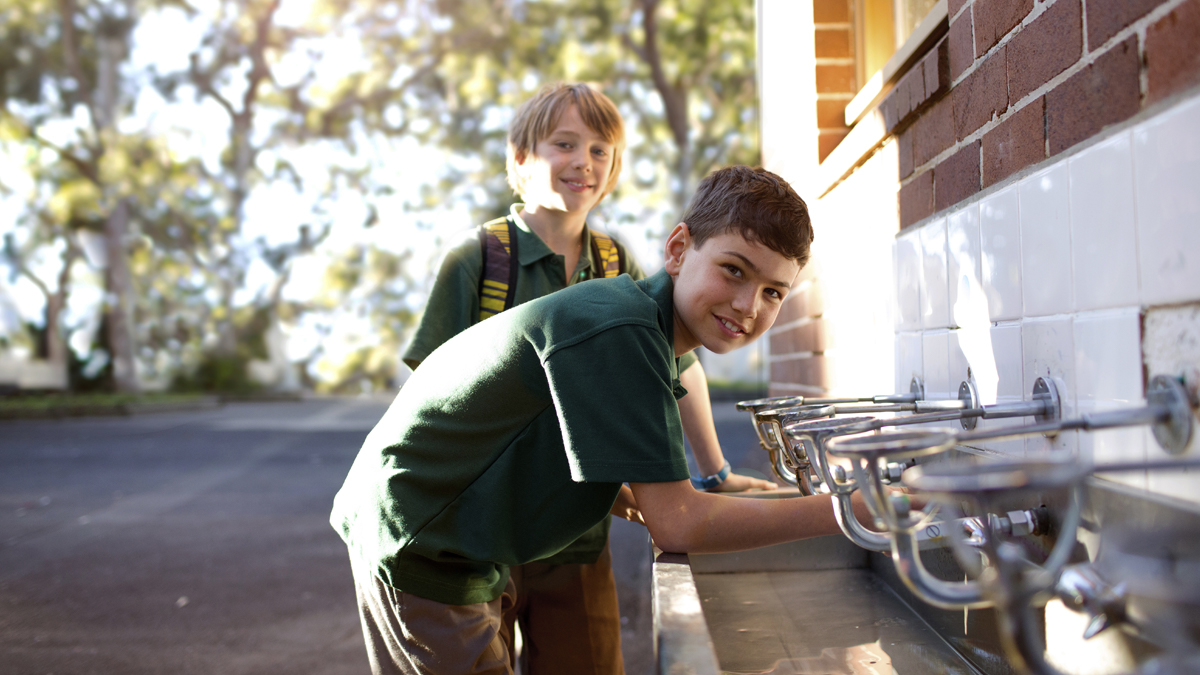 South-East Queensland
Most pre-service teachers will be allocated a placement within 90 minutes travel time from their home address.
Locations depend on what you're studying and which sites have offered placements.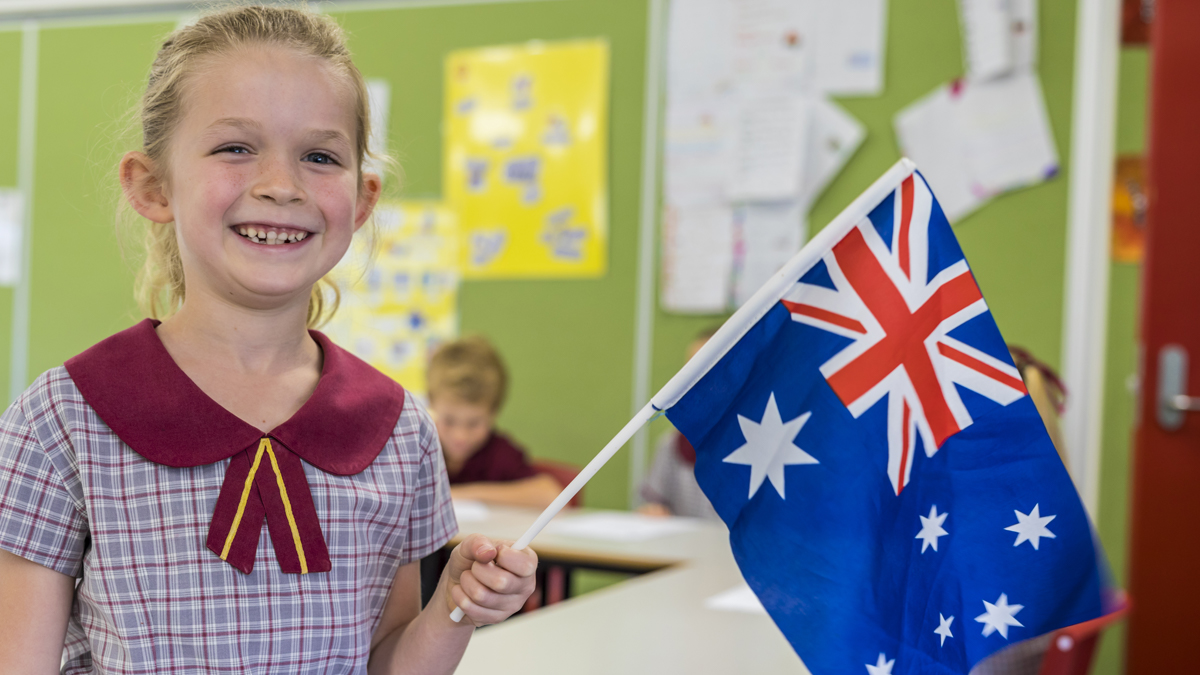 Regional, rural and remote Queensland
Regional, rural and remote placements can be a valuable opportunity to experience a different school setting.
There is financial and accommodation assistance available at some locations to help you undertake this experience.
If you're interested in a regional, rural or remote placement, please read the information under 'Finding a Placement' on this page and contact peo@qut.edu.au as soon as you enrol to let them know you'd like to complete a rural placement.
States and territories other than Queensland
Pre-service teachers need to be aware that interstate placements are very competitive and can take some time to organise. Unlike metro placements, students are responsible for sourcing their own interstate placement school. Contact the PEO as soon as you enrol in your PEx unit to advise that you intend on completing your placement interstate. They can provide support and advice on sourcing a placement.
If you're interested in an interstate placement, please read the information under 'Finding a Placement' on this page.
International placements
Occasionally overseas institutions invite QUT students to apply for Professional Experience opportunities. Students can also organise their own international placements, however please speak to the Professional Experience team first.
More information about international placements is available from HiQ and under the 'Finding a Placement' information on this page.
Before you start your placement
There are a few things you need to have organised well before placement starts. If you don't, you may have to withdraw from the subject which could delay you completing your degree.
To undertake professional experience, you must have a GPA of 4.0 or higher. If your GPA is lower than this, the professional experience team will need to decide if you can enrol in the unit.
Before your final professional experience, you must have passed LANTITE. We recommend that BEd students take this test after their first year, and MTeach students take it after their first semester.
Students who are enrolled in EUB406 (Stepping Out/Teacher Performance Assessment) and EUN240 (Teachers Researching Practice) and not concurrently enrolled in a Professional Experience Unit will be required to complete a 20-day micro-placement in order to facilitate their QTPA.
This experience is not an assessed professional experience placement, however, is subject to the same placement guidelines, policies and rules as any other Professional Experience Placement. Should a micro-placement be stopped by a school due to a students' behaviour or professional capability, subject to a Faculty of Education review, the student may not be replaced and unable to submit their QTPA constituting a fail grade for the unit.
Make sure your contact details and address are up to date. We will use your current residential address to assist in finding an appropriate placement.
In Queensland, anyone working with children under 18 years old must undergo a criminal history check and posses a Blue Card. These are issued by the Queensland Government Blue Card Services and are valid for 3 years.
Before you start your placement, you must have your Blue Card, AND have your Blue Card registered with QUT Student Services.
You must apply for a Blue Card at least 10 weeks before placement starts.
If you haven't applied for a new Blue Card or renewal 10 weeks before placements begin, we will not source a placement for you.
Find out more about applying for a Blue Card on HiQ
If your placement is in another state or country, you will also need to undergo a Working With Children Check with the relevant authority and register this with HiQ.
Do any of these situations apply to you? Could they affect your ability to participate fully in your placement? If so, please read more about making a disclosure on HiQ.
a disability, injury, health condition (permanent, temporary, episodic or fluctuating)
religious or cultural considerations
difficult personal circumstances
If you are required to obtain medical clearance for any physical or mental health issues prior to starting professional experience, you may choose to provide your doctor, psychologist or counsellor with the following Medical Clearance Template to help ensure that all the required information is collected for the PEO.
You are expected to recognise and let us know of any potential conflicts of interest, such as:
A spouse, partner, family member or close friend is employed at the site
Your own children, or children of family members are enrolled at the site
You are already employed at the site in any capacity, including teachers aide, OSHC worker, music / drama / sports tuition
You will not normally be placed at a site where you have identified a potential conflict of interest.
Report any potential conflicts of interest to the Professional Experience team. Failing to report may jeopardise your placement.
COVID-19 Vaccinations
QLD
As per Queensland Government Public Health Orders, there are new Covid 19 vaccine requirements for workers in high risk settings which includes preservice teachers entering education settings (schools, kindergartens and early learning centres). From 23 January 2022, preservice teachers entering these settings must be fully vaccinated, with a minimum of two doses of the Covid 19 vaccination. This is relevant to all professional experience placements, including volunteers such as those completing the SPA programs and internships.
NSW
Under the NSW Public Health Orders (PHO), all people working at a school or early education and care facility must be fully vaccinated by 8 November 2021. According to the PHO, relevant work includes:
any work undertaken at a government school or non-government school (this includes work by teachers, support staff, corporate employees, contractors, volunteers andstudents on student placement)
any work at an early education and care facility (this includes work by employees, contractors, volunteers and students on student placement).This covers centre-based child care facilities, family day care and school-based child care (after-school or vacation care).
NSW Education Vaccination Requirement
For all other states please refer to your relevant health authority.
ED39 and EU30 (Early Childhood) Vaccinations
In response to industry partner requirements, all ED39 and EU30 (Early Childhood) students must obtain proof of the following vaccinations prior to Professional Experience placements from 1 June 2020.
Whooping cough
Annual flu vaccine
Measles, mumps, rubella
Covid-19 (2 doses)
Or a certificate of exemption for medical reasons from a GP or specialist doctor
Students failing to provide evidence of vaccinations or a certificate of exemption for medical reasons by placement deadlines (determined each semester), will not be permitted to attend Professional Experience Placements in prior to school settings.
All certificates proving up to date vaccinations must be uploaded to each students' InPlace profile prior to the semester deadline before PEx placements will be released to each student. Specific industry partners may require certificates to be cited prior to students commencing their placements or require additional induction or infections awareness training be completed prior to a placement commencing. It is the responsibility of each student to ensure this is done prior to attending PEx or you will risk not being allowed to commence.
Before you start your placement, you need to be familiar with your rights, responsibilities and safety. Please read the following:
Prior to starting your placement you need to start planning your goals and objectives for the placement. You will need to provide these goals, along with your contact details, to your Site Coordinator, Supervising Teacher and University Partner as soon as you have been allocated a placement site.
Pre-service teachers must have a Professional Practice Folder for each Professional Experience placement they undertake. This must be a physical folder which must be made available to their Site Coordinator, Supervising Teacher and University Partner as requested. The pre-service teacher must keep this folder up to date on a daily basis.
Finding a placement
In most circumstances, a placement will be found for you. If you wish to complete your professional experience anywhere outside Southeast Queensland, please contact the Professional Experience team as soon as possible. Students are not permitted to approach schools/centres to organise their own placements.
While you're on placement
Find out what will be expected of you before you begin your placement.
Professional Experience is a full-time commitment. You are required to attend the site for a full 'school/work' day, or the same duration as your supervising teacher. This may be 45 minutes before school starts for the day, and 45 minutes after school finishes. Check with your placement site what hours they expect you to start and finish.
Hours cannot be varied because of work arrangements, childcare or other responsibilities. You will need to make other arrangements for work and personal commitments during your placement.
To meet the requirements of teacher registration, you must complete all days of professional experience.
Absences
If for any reason, you can't make it to your placement, you must:
Notify the principal or site coordinator and the supervising teacher by 8am (or another time specified by the school)
Supply a medical certificate if you're absent for more than one day
Negotiate make up days with the supervising teacher and/or site coordinator
Inform the Professional Experience team and university partner of any days missed and the arrangements made for make up days
If you are absent for more than five days, you will be withdrawn from your placement.
Pupil free days
If a pupil free day falls within your placement period, you will either need to attend (and take part in the programs that are running that day) or arrange an alternative make-up day.
Public holidays
If a public holiday falls within your placement period, you will need to arrange an alternative make-up day.
As soon as you receive your placement allocation, you are to make contact with your university partner and site coordinator and provide them your Goal Setting Sheet with your contact details.
Download the Goal Setting Sheet (PDF file, 533.9 KB)
Communication with QUT
Your assigned university partner is your first point of contact. Their details can be found on InPlace.
If you experience any problem, contact your university partner as soon as possible. If you can't get in contact with your university partner, contact the Professional Experience team.
Communication with your placement site
Discuss with your site coordinator or supervising teacher the best way to make contact outside of working hours.
Your standard of dress and grooming should be professional. Many sites allow smart casual dress, however check with your placement site. Some sites will have strict dress codes and rules for:
visible tattoos
body piercings
jeans and t-shirts
types of footwear
hair style and/or colour
Be aware that every site has the right to accept or reject a placement based on that site's personal presentation and dress standards.
Each placement requires interim and final reports to be completed.
These reports must be completed by the supervising teacher, however it is your responsibility to ensure that they are completed and submitted via Blackboard. If you have multiple supervising teachers during your placement, they must all collaborate to complete and sign one interim and final report.
There are separate reports for those undertaking a Primary Specialisation.
Download the guide for Primary Specialisations (PDF file, 347.5 KB)
The progression tables specify how much teaching and other professional activities you should be undertaking while on placement. Both you and your supervising teacher need to be familiar with your progression table in order to plan your placement.
Your placement site will have a Workplace Health and Safety Policy and a Risk Management Policy. Please familiarise yourself with these. You may be asked to sign to show that you understand these policies. Some sites may require you to attend training.
You have a responsibility to report all hazards, incidents, near misses, injuries and illnesses while on Professional Experience. You must inform your Supervising Teacher, University Partner and the Professional Experience Office, and then report it via QUT's online incident reporting system, the HSE Hub.
If you encounter any form of discrimination, talk to your supervising teacher (if appropriate), then with the site coordinator if the practice does not stop. You must also contact your university partner.
You can also contact QUT Equity Officers on (07) 3138 2699. They will talk through your options with you.
Duty of care
Your supervising teacher has a legal responsibility for the physical and intellectual wellbeing of their students at all times. However, should harm come to any student through your negligence or poor judgment, you (and your supervising teacher) could be held responsible, especially if such harm could have been reasonably foreseen.
If your supervising teacher isn't with you and the class, you must know where they are and be able to call on them.
If you're working with potentially hazardous materials (even a sharp pencil in a student's mouth is a potential hazard), you need to take particular care. Always exercise professional judgement.
Confidentiality
Schools and centres deal with confidential information about students and their families. You are expected to maintain this confidentiality at all times. It is a serious breach if confidentiality is broken.
Student disclosure
If a student tells you personal information about experiencing sexual assault, neglect or abuse, you may have legal obligations to report it.
Your site will have a policy and procedure which you must follow. Report to your site coordinator that a student has made a disclosure to you (but not the student's name or details the students shared with you).
Defamation
Abuse of confidentiality and/or criticism of site personnel in a defamatory way could result in a civil court action taken against you by a person who believes they have been defamed.
Disciplining students
Your site will have procedures for disciplining students, which you must follow. Corporal punishment is illegal in Queensland schools.
Relationships with students
Teachers have a significant duty of care for all students. Relationships established with students must be based on respect and trust, placing the best interests of the student first.
It is NEVER appropriate for you to engage in a personal relationship with a student even after the Professional Experience has been completed. This would be a significant abuse of the trust placed in the site community (including pre-service teachers) by a student's family. Legislation has been passed to comprehensively protect students from sexual abuse and other inappropriate conduct by those working with children.
Code of conduct
Teachers working in educational settings are bound by the relevant code of conduct which shapes and guides the standards of practice required of teachers. The Queensland College of Teachers determines that individuals working in Queensland schools are fit and suitable to teach. Any serious legal infringement may result in failure to be registered with the Queensland College of Teachers and therefore not able to teach in Queensland schools.
You are expected to abide by the Code of Ethics for Teachers in Queensland and the Australian Professional Standards for Teachers.
The QUT Manual of Policies and Procedures (MOPP) has relevant reference points relating to student responsibilities and misconduct. These matters are taken very seriously and a range of penalties may be imposed for students found guilty of misconduct or academic dishonesty. Please read:
If you choose not to continue
If you decide not to complete your placement, you need to do the following:
Immediately inform the Professional Experience team, your school site coordinator, your university partner and your unit coordinator
If you are withdrawing from the unit, you will need to withdraw via QUT Virtual. Depending on dates of withdrawal there will likely be academic and/or financial penalties.
Contact Student Support for course progression advice at askqut@qut.edu.au
If your placement site chooses not to continue
Sites can choose to discontinue a placement for a variety of reasons, some of which may not be related to a pre-service teacher's conduct. QUT's response will depend on the circumstances around the site's decision. If the circumstances are entirely out of your control, QUT will try to find a new placement. It's likely however that the placement will need to be repeated in full. Due to the limited number of placements available, it is also possible that another placement may not be able to be found until the following semester in which the unit is offered.
Sites can also choose to discontinue the placement if you breach the QUT Student Code of Conduct, or if the site considers on reasonable grounds that your conduct is inappropriate or unsuitable. If this happens, the site coordinator will contact QUT and you will be instructed not to attend. In most cases the pre-service teacher will receive a failing grade for the unit. Other disciplinary actions may also be taken in accordance with university rules.
Professional Experience is a very busy time and you may need to juggle many professional and personal demands while completing your placement. Below are a number of support services available to you.
University partner
Each pre-service teacher undertaking Professional Experience is allocated a university partner. Their role is to support you (and your supervising teacher) while you are on placement. Your university partner is familiar with the day to day classroom challenges that you may encounter. It is your responsibility to make contact with them and to take advantage of their support. You will find their contact details on InPlace.
Counselling services
The University's Counselling Service provides a professional, confidential and free counselling service to pre-service teachers. Professional Experience can become a stressful time for a number of reasons. Making those times less stressful is a major goal of the counselling staff at QUT.
Find out more about the counselling service
Disability services
If you have a disability/medical condition, you can discuss your situation with a Disability Officer to find out what additional support or arrangements can be provided.
Find out more about Disability services
Equity services
Equity Services are dedicated to promoting equal opportunities and support for all students.
Find out more about Equity services
Health services
QUT Medical Centre provides quality health and medical services, information and advice to all students.
Find out more about Health services
Financial services
If you are experiencing financial hardship during Professional Experience, you may be able to access some financial assistance.
Find out more about Financial services
Insurance
Pre-service teachers on QUT approved course related placements (both domestic and overseas) are covered (subject to certain limitations) under QUT's insurance coverage.
If you have an accident at the site, or on a site-related activity away from the site, you are required to report it to the school/centre administration immediately and log it on QUT's HSE HUB. Once you log your incident on the HSE HUB, you will receive an incident number. You must report your incident and provide the incident number to the Professional Experience Manager and your University Partner.
Pre-service teachers who are participating in work experience or professional trips of their own volition need to organise their own insurance. You are also advised to discuss the site's insurance cover prior to undertaking voluntary work experience.
Find out more about insurance for Work Integrated Learning (WIL) placements
If any more details are required they are available on request from insurance@qut.edu.au
Obtaining Permission to Teach is a process that is initiated by an employing authority or school when they have met the requirements to apply as set by the Queensland College of Teachers. Although at any time a request can be made for someone (a QUT Education student) to obtain permission to teach, the Faculty of Education does not support these applications. With the QUT Education course structure as it is, students are expected to complete their final Professional Experience placement and unit followed by their QTPA and often other academic units before they have met all the course requirements for graduation which would be directly in conflict with a student working as a teacher on Permission to Teach.
As it stands, many schools and students have been successful in obtaining PTT independent of QUT, and we do not discourage schools from pursuing this. We do however, have a strict conflict of interest policy where students are not able to complete professional experience at a school in which they hold employment.
We are in the process of the reviewing our PTT and COI policy so that we can support this, however no firm decisions have been made at this stage. We hope to be able to provide schools and students with further information in the coming weeks.
Support for students on professional experience

Grant-Smith, Deanna, Gillett-Swan, Jenna, & Chapman, Renee (2017) WIL Wellbeing: Exploring the Impacts of Unpaid Practicum on Student Wellbeing. National Centre for Student Equity in Higher Education, Perth, WA.
Grant-Smith, Deanna, de Zwaan, Laura, Chapman, Renee, & Gillett-Swan, Jenna (2018) 'It's the worst, but real experience is invaluable': Pre-service teacher perspectives of the costs and benefits of professional experience. In Heck, Deborah & Ambrosetti, Angelina (Eds.) Teacher education in and for uncertain times. Springer, Singapore, pp. 15-33.
Equity Services
Contact us

Want more information about your classroom experience? Contact the professional experience team.