Our Oodgeroo Unit offers the Centralised Assessment Selection Program (CASP), which can help Aboriginal and Torres Strait Islander applicants get into university.
The benefits
If you haven't completed Year 12, or your OP or selection rank doesn't meet the threshold for your chosen course, you can still get in.
We'll look at your previous study and personal achievements to see if we can give you a better chance of getting into the course you want.
Get a great start at university
Our Pre-Orientation Program (POP week) will give you the best possible start to your studies.
Get to know your way around campus, organise your student card and set your timetables. You'll also take a day trip to Stradbroke Island to learn about the country of the unit's namesake, Oodgeroo Noonuccal.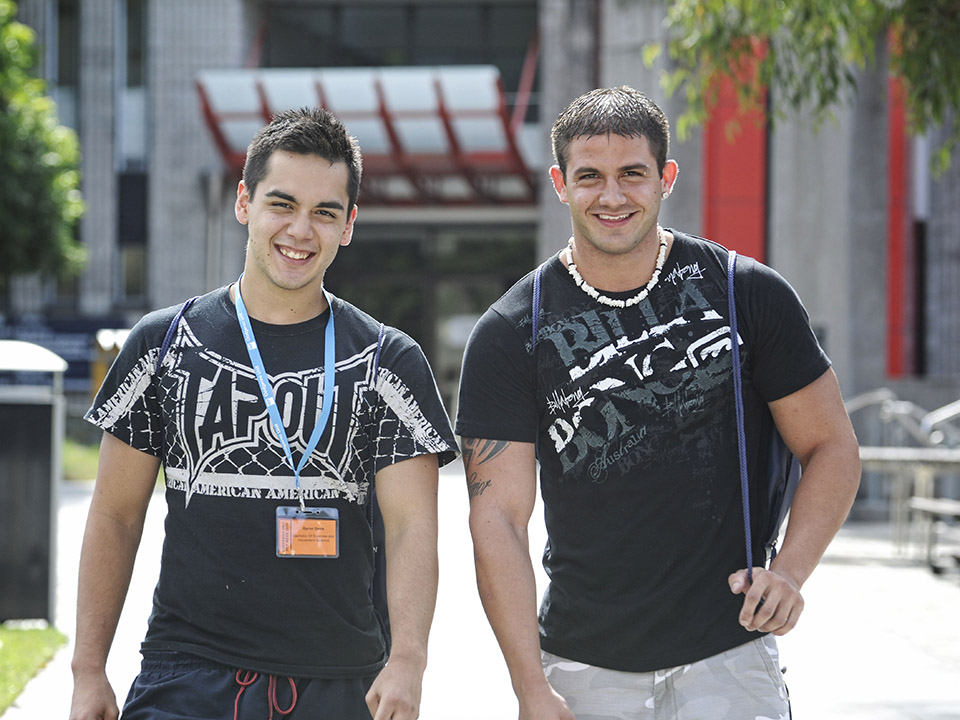 Am I eligible?
You are eligible if you:
are applying for an undergraduate course through QTAC
are of Aboriginal or Torres Strait Islander descent
are accepted as an Aboriginal or Torres Strait Islander in the community in which you live or have lived, and can provide Confirmation of Aboriginality from a community organisation.
How to apply
Step 1: Identify as Aboriginal or Torres Strait Islander when you apply for your course
When you apply for your courses through QTAC, make sure you:
identify as Aboriginal and/or Torres Strait Islander
list at least one QUT course in your top three preferences.
QTAC sends us the record of all identified Aboriginal and Torres Strait Islanders people who apply for QUT courses.
Step 2: Respond to your invitation
We will invite you to attend an informal interview for the alternative entry program. You will be invited to a separate interview for each of the QUT courses you apply for.
If you would like to be considered for the alternative entry program, complete and return your response form.
We will let you know the time and date for your interview.
Step 3: Attend a three-part assessment
We'll assess you to see if you're the right candidate for our program. The assessment consists of three parts, and lasts around 2 hours. It includes:
a 500-word typed essay on why you are applying for your chosen degree, to be completed in one hour
a formal interview with an Oodgeroo Unit staff member and a representative from the faculty that coordinates your chosen degree. At your interview we will:

assess your potential to study a university course
provide you with information about courses you have chosen
answer any questions or concerns you have about studying at university.

an opportunity to speak with an Equity Scholarships Officer regarding the Indigenous Commonwealth Scholarships that are available for Aboriginal and Torres Strait Islander students.
What happens next?
If your interview is successful, and you have selected an eligible QUT course as your highest preference, QTAC will send you an official letter in the next available offer round.
If you accept your offer, we will contact you and let you know what you need to do to get started at university.
Want more information?

Contact our Oodgeroo unit for more information about this program.