Greener alternatives from biorefining
Our Mackay Pilot Plant is pioneering research and innovation in biorefining. By turning agricultural biomass into cleaner bioproducts, we're supporting an increased uptake of renewable processes and creating a more profitable and sustainable agriculture sector.
Our researchers are creating biofuels, green chemicals and other bioproducts using biomass feedstocks such as sugarcane bagasse, trash and molasses, as well as and other agricultural products like cotton, grains and horticultural wastes. We're developing the innovative and clean products and processes integral to a greener future.
Working on-site with industry
The Pilot Plant is hosted by Mackay Sugar Limited, and is based on-site with an operating sugar factory, giving our researchers direct access to biomass and sugarcane by-products.
Access to raw materials and a dedicated, unique space means that our researchers can develop and demonstrate a range of technologies at pilot scale.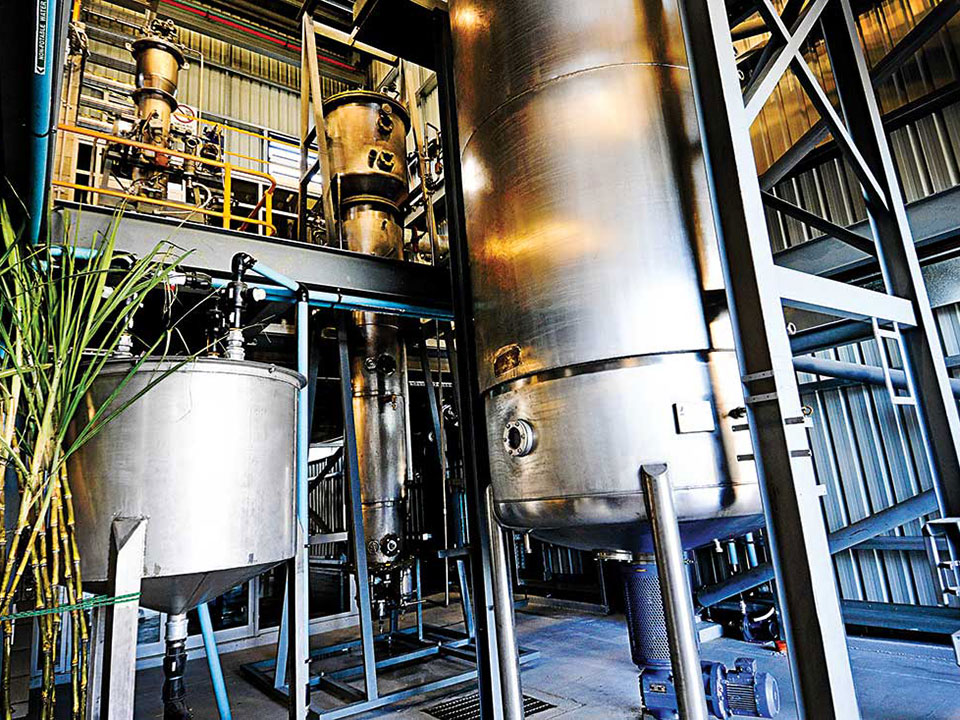 Finding a sustainable future
The Mackay Pilot Plant is part of our Centre for Tropical Crops and Biocommodities - a research centre dedicated to developing a sustainable future through biotechnology and bioproducts.
We make the most of this expertise, in combination with the Pilot Plant's unique infrastructure, to build capacity in renewable production.