The increasing ubiquity of digital technology, internet services and location-aware...

This research explores a range of possible scenarios in relation...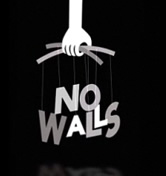 Student talent showcase
Visit the student showcase
31-03-2015Brisbane band Halfway, the line-up of which includes QUT music lecturer and former Go-Between John Willsteed, picked...
26-03-2015Australia's cricketers must resist "Gold Medal Fever" and attempt to keep cool heads in the pressure cooker...
20-03-2015This airport is shaping the future of air travel yet it doesn't have a runway.


QUT Creative Enterprise Australia aims to be Australia's leading business development agency for start-up creative businesses and your first point of call when wanting to grow your business.