The increasing ubiquity of digital technology, internet services and location-aware...

This research explores a range of possible scenarios in relation...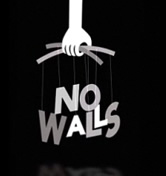 Student talent showcase
Visit the student showcase
20-03-2015This airport is shaping the future of air travel yet it doesn't have a runway.
13-03-2015QUT's Social Media Research Group (SMRG) and Hypometer™ start-up are turning their cutting-edge social media analytics to...
06-03-2015QUT students, alumni, and staff are up for multiple 2015 Queensland Music Awards, a highlight of the...


QUT Creative Enterprise Australia aims to be Australia's leading business development agency for start-up creative businesses and your first point of call when wanting to grow your business.