The increasing ubiquity of digital technology, internet services and location-aware...

This research explores a range of possible scenarios in relation...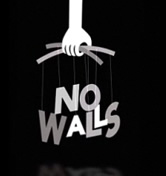 Student talent showcase
Visit the student showcase
11-04-2014Brisbane researchers are measuring the power of dance for a special group of Queenslanders.
10-04-2014Kinect took the world and the Guinness World Record for fastest selling peripheral device by storm. With...
09-04-2014QUT's annual marathon of music is set to showcase an array of unearthed talent with local artists...


QUT Creative Enterprise Australia aims to be Australia's leading business development agency for start-up creative businesses and your first point of call when wanting to grow your business.