The increasing ubiquity of digital technology, internet services and location-aware...

This research explores a range of possible scenarios in relation...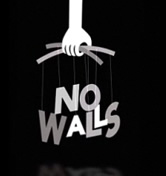 Student talent showcase
Visit the student showcase
11-04-2014Brisbane researchers are measuring the power of dance for a special group of Queenslanders.
10-04-2014Kinect took the world and the Guinness World Record for fastest selling peripheral device by storm. With...
09-04-2014A new social media policy for federal public servants is too subjective to enforce fairly, say QUT...


QUT Creative Enterprise Australia aims to be Australia's leading business development agency for start-up creative businesses and your first point of call when wanting to grow your business.