Gardens Point's fitness facilities are available for students, staff and the public.
Student sport
As a student, you'll have the opportunity to get involved in premier and social sport competitions. Social sports include aquatics, basketball, netball, volleyball, dodgeball, touch football and soccer, as well as social dance classes.
We also provide training and organisation for the division 1 and 2 UniSport Nationals.
We are recognised by the Australian Institute of Sport and the Australian Sports Commission as an Elite Athlete Friendly University. We provide flexible study options for our athletes, and more than 200 elite athletes are currently enrolled.
Cycle centre
Gardens Point's state-of-the-art cycle centre makes riding to and from the city easy. It's open seven days a week, and allows you to store your bike on campus. It features:
213 Josta bike racks
luxury changing rooms
lockers.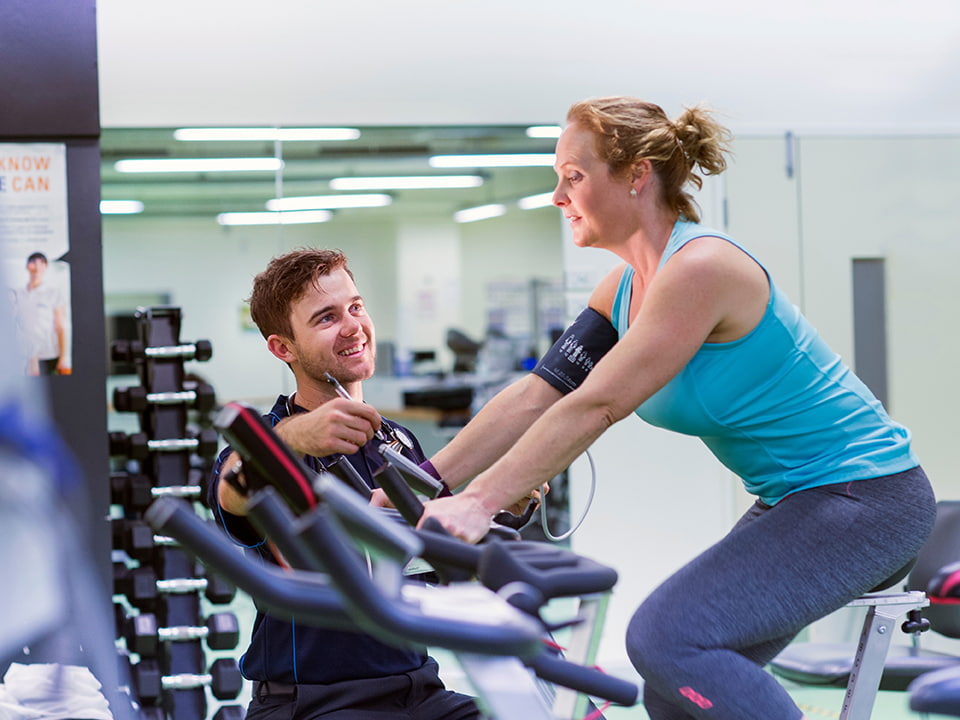 Exercise clinic and physiotherapy services
At our QUT Exercise Physiology Clinic, students from the School of Exercise and Nutrition Sciences treat patients from the community while supervised by accredited exercise physiologists.
We provide pre-exercise screenings and physical assessments in order to prescribe individualised, low-cost exercise plans in areas such as chronic disease management, wellbeing, injury prevention and rehabilitation.