The increasing ubiquity of digital technology, internet services and location-aware...

This research explores a range of possible scenarios in relation...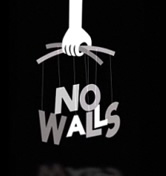 Student talent showcase
Visit the student showcase
03-12-2013If video killed the radio star, then an App might just revive them.
26-11-2013Teaching young people about good or pleasurable sex is more likely to result in them practicing safe...
22-11-2013Fashion is an industry where everything old can be new again, so when exactly did we start...


QUT Creative Enterprise Australia aims to be Australia's leading business development agency for start-up creative businesses and your first point of call when wanting to grow your business.