Promotion
Creative careers for
the head and the heart

Our Bachelor of Creative Industries lets you
explore your talents across a unique range of
creative arts, media, business, entertainment
and design disciplines.
Read more
Creative careers for
the head and the heart

Create your future with
QUT Creative Industries

QUT is an integral part of Brisbane's creative
culture. Our Creative Industries Faculty
generates ideas and talent for the creative
arts, entertainment, media and design.
Watch the video Watch the video
Create your future with
QUT Creative Industries

Research encourages
healthy food choices

Jaz Hee-Jeong Choi from the Urban Informatics
Research Lab engages people to grow and
eat food in environmentally sustainable,
healthy and socio-culturally inclusive ways.
Watch the video Watch the video
Research encourages
healthy food choices

Fund to kick-start
creative careers

Brisbane Lord Mayor Graham Quirk launched
the Creative Enterprise Investment Fund in
July, offering graduates a financial head-start
and a chance to maximise commercial
potential.
Read more
Fund to kick-start
creative careers

Cast of thousands
honours Dianne Eden

Head of QUT's Acting Studio Dianne Eden has
been recognised for her extraordinary
commitment to Queensland acting.
Read more
Cast of thousands
honours Dianne Eden

Architects with
Olympian talent

QUT architecture graduates John Barrow and
Rod Sheard have been named joint 2013 QUT
Outstanding Alumni Of the Year.
Read more
Architects with
Olympian talent

App-titude for
harnessing creativity

A third-year QUT industrial design student has
solved one of the biggest bug-bears for
creatives the world over.
Read more
App-titude for
harnessing creativity

Professional development
short courses

Ignite your creativity with our hands-on
professional development short courses.
Read more
Professional development
short courses

Creative Industries Precinct
to rival world best

QUT's $80m Creative Industries Precinct Stage 2
will rank among the world's best when complete.
Read more
Creative Industries Precinct
to rival world best
The increasing ubiquity of digital technology, internet services and location-aware...

This research explores a range of possible scenarios in relation...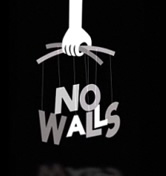 Student talent showcase
Visit the student showcase
05-12-2013OMG it's almost time for OPs!
04-12-2013Australians will soon have cheap, easy access to millions of songs and can immerse themselves in the...
03-12-2013If video killed the radio star, then an App might just revive them.


QUT Creative Enterprise Australia aims to be Australia's leading business development agency for start-up creative businesses and your first point of call when wanting to grow your business.