First published 5 August 2020
Student-led clubs and societies at QUT can provide a wide range of opportunities not found in the classroom. These are just some of the benefits, as told by QUT students.
Studying at university is different to high school, but the importance of a good support system is still the same. Sometimes the best way to find people who have similar interests as you is to join a club.
We spoke to Binuri, the President of the QUT Justice Society (QUTJS) to get her take on what it is like to be part of a student-led society. As President, Binuri runs and organises events and is the main point of contact for the club within QUT and external organisations. Events can be anything from social to professional networking and industry Q&A panels.
What do you enjoy most about being part of QUTJS?
"While I love being able to provide students with great justice events, the best part has to be that that I get to work with like-minded and passionate people. I am always meeting new people who have broadened my perspective on not only justice issues but life in general. I have met some of my closest friends because of QUTJS and I couldn't be more grateful and appreciative."
What can new members expect when they join QUTJS?
"We provide students with social, educational, and career-based events and opportunities. The types of professional events we've had in the past include court tours, Coffee with a Cop and networking/panel nights on topics such as cybercrime, counter terrorism, child protection and general career paths.
Our social events include our very popular charity trivia nights (our Brooklyn 99 trivia night was an absolute hit!), First Year Lunch, movie nights and our inaugural ball which we co-host with UQ Criminology and Criminal Justice Society.
We have some really exciting events planned for this semester too, such as:
An interview series with QUT Justice graduates to give students an idea of opportunities after graduation.
An intersectional Justice and Peace Building Forum and a collaboration with Brisbane A-Team (in affiliation with A21 Australia) to present a series of videos that aim to educate individuals and families on the dangers of online child exploitation.
A collaboration with QUT Law and Inclusion of Culture to bring students another one of our infamous charity trivia events.
Our inaugural ball with UQ Criminology and Criminal Justice Society.
We also have an initiative called the Weekly Justice News where one of our committee members writes on a particular piece of news in the justice realm to provide students with more knowledge about current affairs."
What are the benefits of joining QUTJS?
"Joining the QUTJS is an incredible opportunity to boost your resume, gain experience and make meaningful connections, both with your fellow peers, the university and within the industry. Members get the chance to meet and connect with professionals in the industry, have one-on-one conversations with them and develop those highly regarded networking skills at our professional events. Our social events are a great way to meet new people (especially for first years) and alleviate some of that stress that we get from our studies. Members will also have access to member-only deals and get discounted tickets to our events!"
What would you say to students that are still considering on joining clubs or societies?
"I highly recommend joining a society and or attending events. It's such a great way to meet new people and experience new things. Joining a society gives you the chance to focus on something else other than your studies which can be really beneficial for not only your professional development but also your physical and mental wellbeing. Joining the QUT Justice Society has completely changed my university experience and it's one the best decisions I've made."
Studying Law? You might be interested in the QUT Law Society.
"The QUT Law Society hosts so many fantastic networking events with industry members. I try to go to at least one a fortnight. They're a great way to learn more about the legal industry as well as make new friends and build connections. I recently attended an event targeted towards getting your first law job, a panel discussion about AI and the law, and another panel discussing human rights in Queensland. You can also get involved in legal competitions such as mooting, negotiations and essay competitions."
Cain Varoy
You can see how many clubs and societies there are for yourself – there's bound to be at least one that piques your interest.
Lastly, if you can't find a club that exists, you can always create one like how Sariah Christensen formed the Dungeons and Dragons Guild.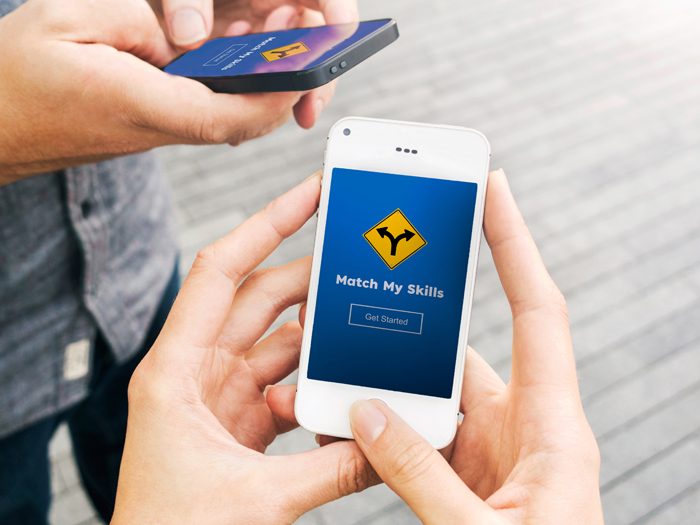 Match my skills
Try Match My Skills to discover the course that could lead you to your dream career.
Take our quiz
Search for a course
Our range of study options will take you where you want to go.