It is always nice to see a friendly face when arriving at a new destination, which is why we provide a free 24-hour airport reception and transfer service for new international students.
Whether you land at Brisbane International or our Domestic Airport, you can arrive knowing you have a pre-arranged transport service in place to get you to your temporary or permanent accommodation.
Cost
Our airport reception service is free and available to:
newly commencing international students at QUT
study abroad and exchange students
QUT College students
continuing international students arriving in Brisbane for the first time.
If you have family, friends or relatives accompanying you, an additional cost of $15 per person will apply and can be paid directly to the transport company when you arrive.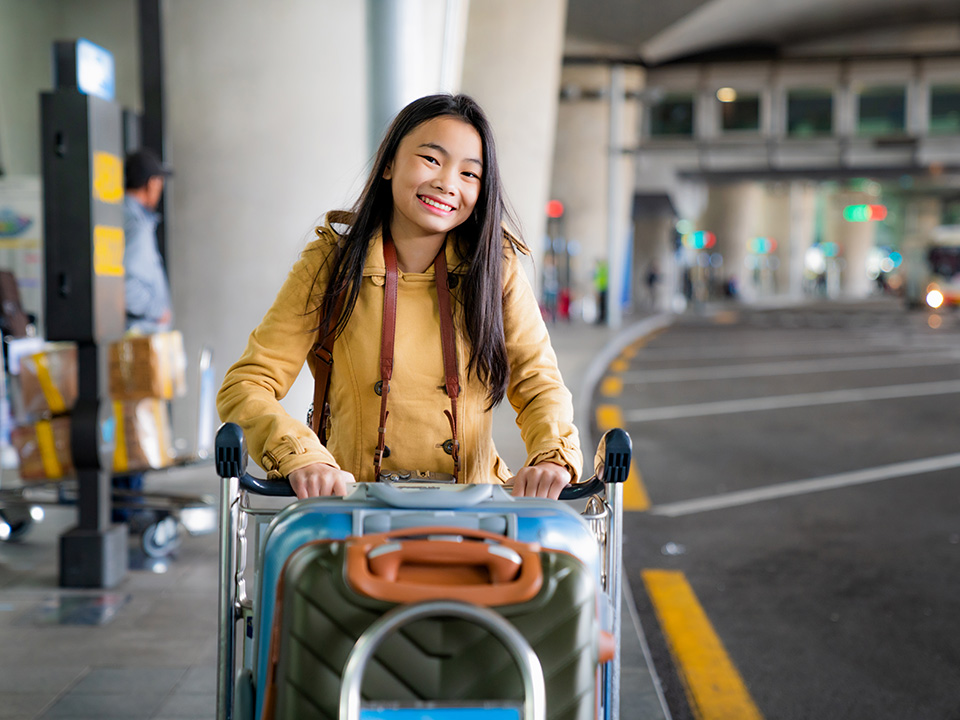 Before you book
To arrange your airport reception, follow these steps:
Accept your offer to study at QUT.
Receive your CoE (Confirmation of Enrolment) and student details.
Apply for and be granted your visa to Australia (if applicable).
Book your temporary or permanent accommodation in Brisbane.
We recommend booking your airport reception as soon as you have completed the above steps. Airport reception bookings must be made at least three working days before your planned arrival date into Brisbane.
If your arrival time changes, or you need to cancel your airport reception booking, email: qut@belairlimos.com.au.
Need assistance?

Our dedicated international student support team are here to help in your transition to QUT. If you have any questions or concerns, get in touch.