'The ultimate goal is to provide cost-effective, sustainable solar electricity to meet the energy demand not only on Earth, but also for space applications.'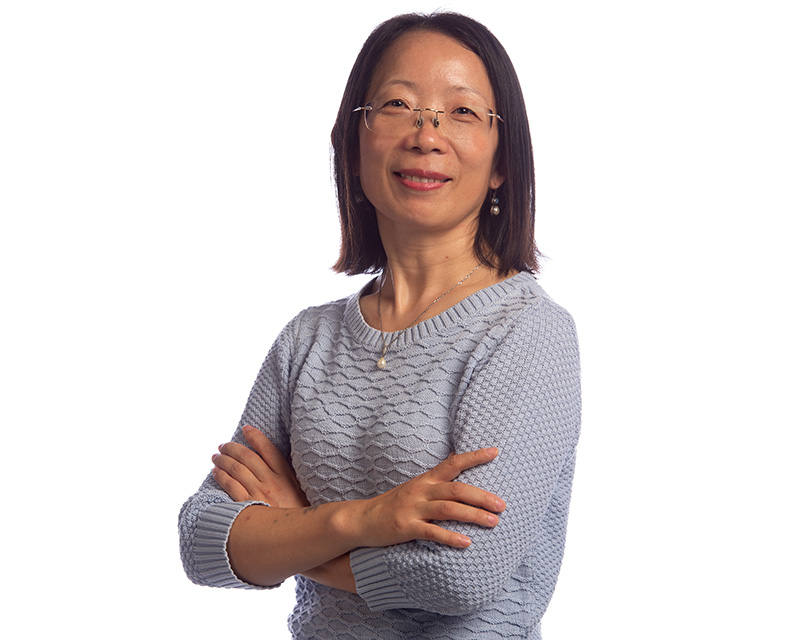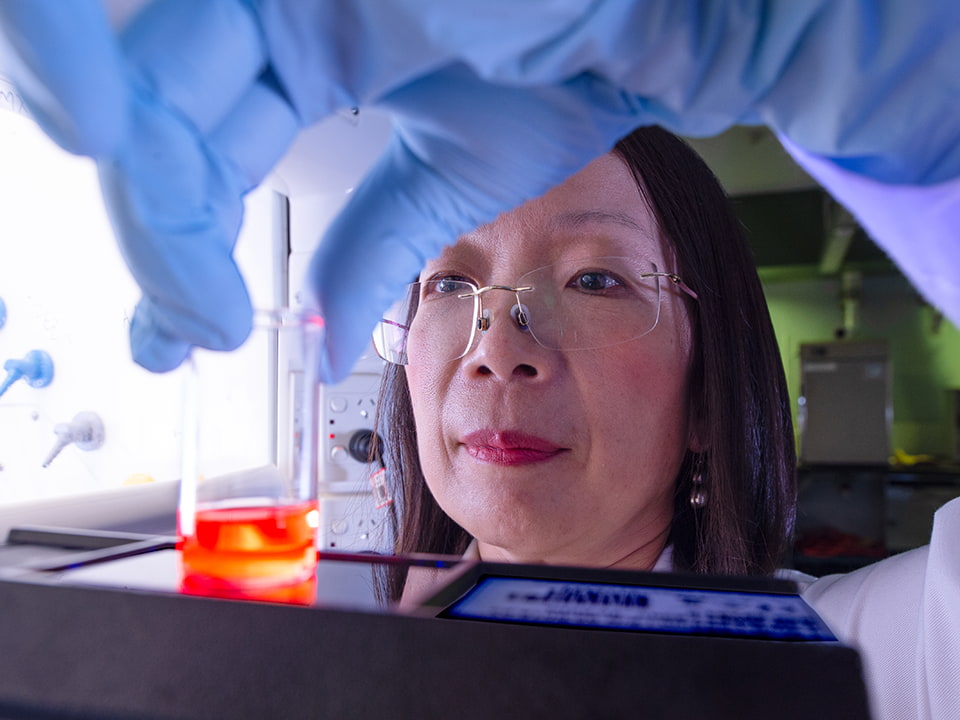 The spark
'Imagine if one day the Earth is uninhabitable and human beings have to migrate to new settlements on other planets such as Mars - how are we going to get the electricity that is needed? Solar electricity generated by photovoltaic (PV) technology that uses perovskite materials has demonstrated the promise to provide cost-effective power that is needed not only on Earth but also in space applications.'
Research aim
'The primary objective is to develop cost-effective energy materials and devices, in particular photovoltaics materials and devices, to help solve the energy issue in the world.'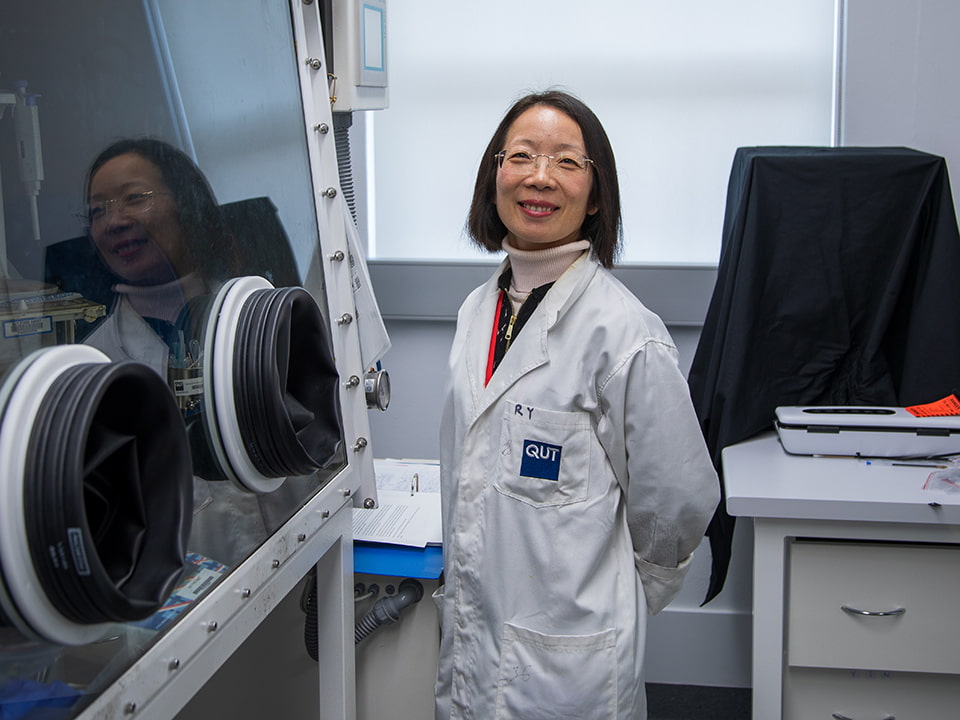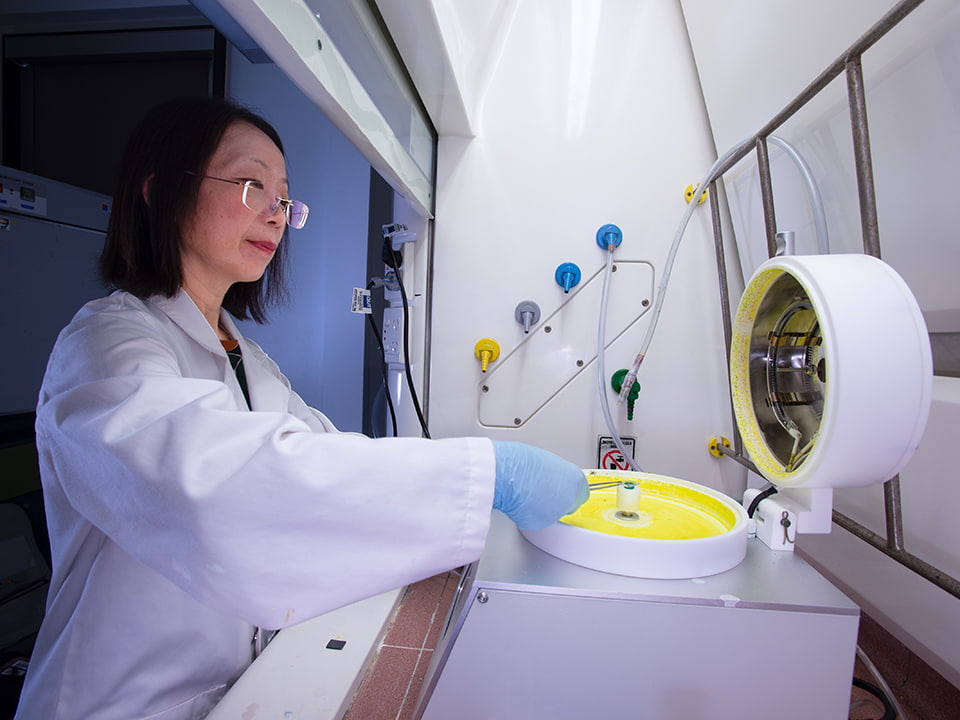 Real-world implications
'The outcomes of my research will lead to the development of stable, high energy conversion efficiency solar cells which can generate solar electricity to meet the increasing demand for energy on Earth and in space applications. It is about developing better, more energy efficient solar cells.'
The challenge
'The big challenge in the area of perovskite solar cells is developing a manufacturing method that is suitable for large scale production. Currently all the reported high-performance perovskite solar cells have been made in the controlled laboratory environment, with a very small cell area, which means they are practically unfeasible for commercialisation. To make the technology commercially viable, challenges for fabrication of large area, stable, flexible, high efficiency perovskite solar panels at low cost needs to be overcome. This can only be achieved through deep understanding of the material properties in large-scale production and under industrially compatible conditions.'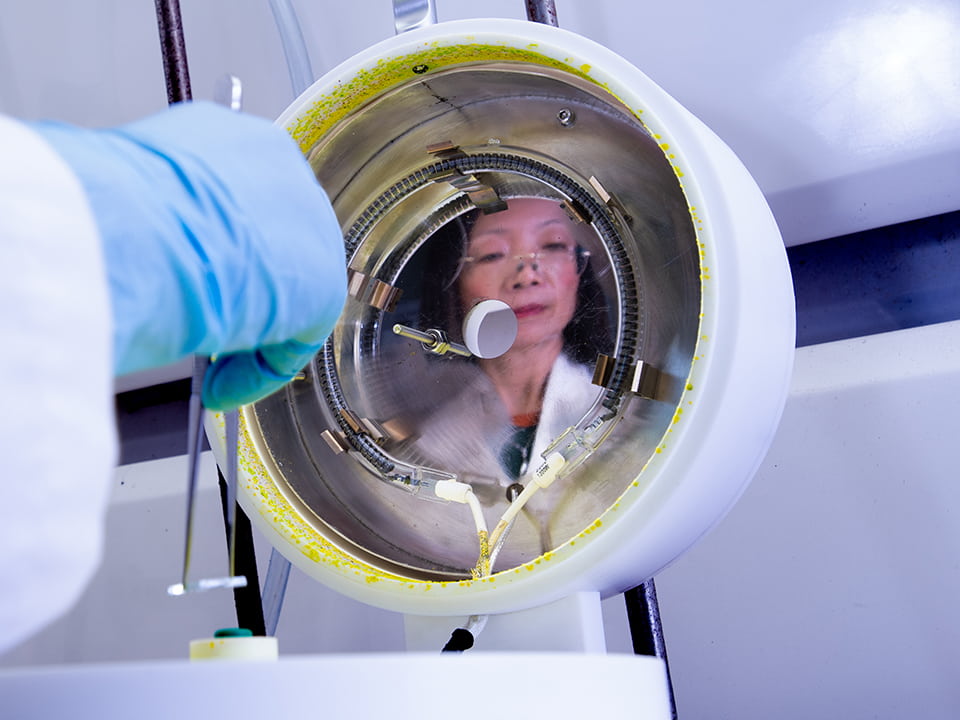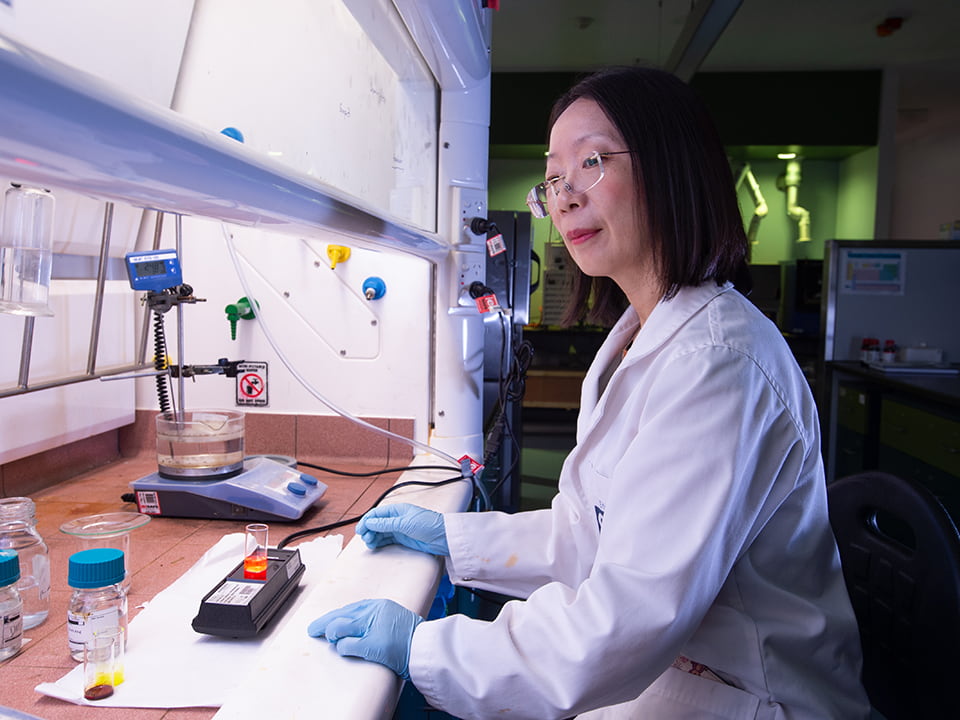 Teaching
'I have been involved in teaching through supervision of PhD, masters, and undergraduate project students, as well as delivering lectures in chemistry units. Since 2011, I have supervised 15 PhD students, one masters student and more than 50 undergraduates project students towards completion. These activities enable training next generation STEM students and maintaining sustainability in my research area which is beyond my own research team. The regular research discussion I have had with my students often generate sparkling, creative research ideas, which are important for the innovations in my research.'
Key achievements
Developed a toolbox for measurement of the kinetics of charge carrier recombination in dye-sensitised solar cells, which determines whether a solar cell works efficiently or not.
Developed a green solution process for synthesis of perovskite materials, which is critical for large-scale production of perovskite materials.
Developed and proved the concept of flexible solar power pack composted of integrated perovskite solar cells and supercapacitors, which can supply reliable solar electricity that is needed whenever and wherever.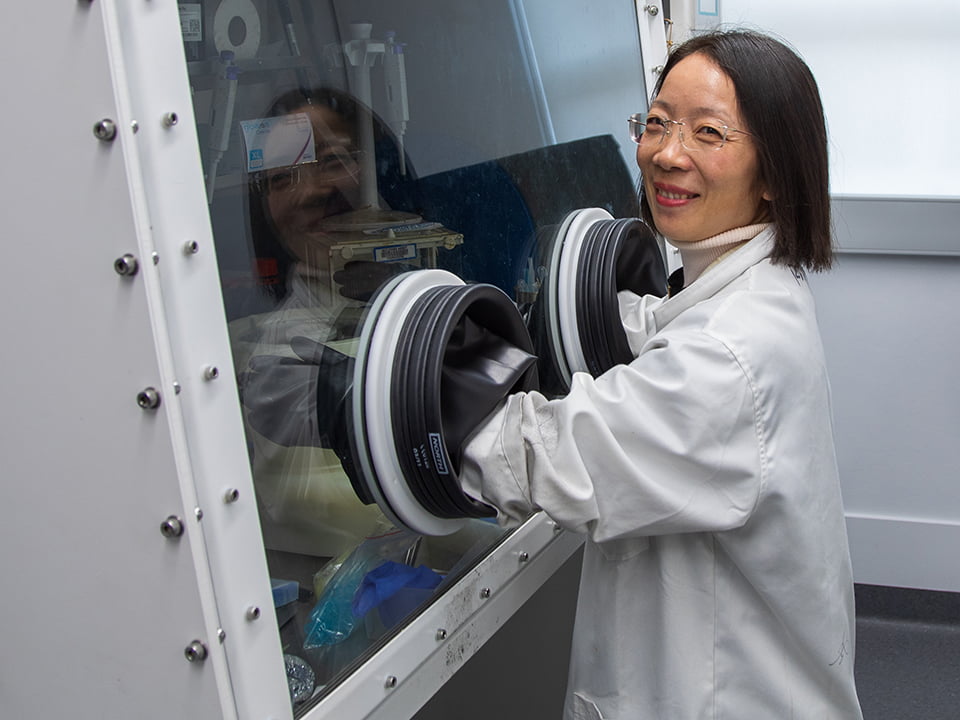 Key collaborators
'Collaboration with researchers with complementary expertise and/or specialized equipment has helped me gain new knowledge of materials of interest and their applications, enhancing my capability of developing innovative research and research discovery. In the past 15 years, I have collaborated with more than 15 research universities, including University of Bath (UK), and University of Cologne (Germany), and involving more than 100 researchers.'
Key publications

Ngoc Duy Pham, Chunmei Zhang, Vincent Tiing Tiong, Shengli Zhang, Geoffrey Will, Agustín Bou, Juan Bisquert, Paul E Shaw, Aijun Du, Gregory J Wilson, Hongxia Wang, "Tailoring Crystal Structure of FA0.83Cs0.17PbI3 Perovskite Through Guanidinium Doping for Enhanced Performance and Tunable Hysteresis of Planar Perovskite Solar Cells", Advanced Functional Materials, 2019, 29(1) 1806479.
Teng Wang, Shengli Zhang, Xingbin Yan, Miaoqiang Lyu, Lianzhou Wang, John Bell, Hongxia Wang, "2-Methylimidazole-derived Ni–Co layered double hydroxide nanosheets as high rate capability and high energy density storage material in hybrid supercapacitors", ACS Applied Materials & Interfaces, 2017, 9(18), 15510-15524.
News

Carbon dots from human hair boost solar cells
QUT researchers have used carbon dots, created from human hair waste sourced from a Brisbane barbershop, to create a kind of "armour" to improve the performance of cutting-edge solar technology.
In a study published in the Journal of Materials Chemistry A, the researchers led by Professor Hongxia Wang in collaboration with Associate Professor Prashant Sonar of QUT's Centre for Materials Science showed the carbon nanodots could be used to improve the performance of perovskites solar cells.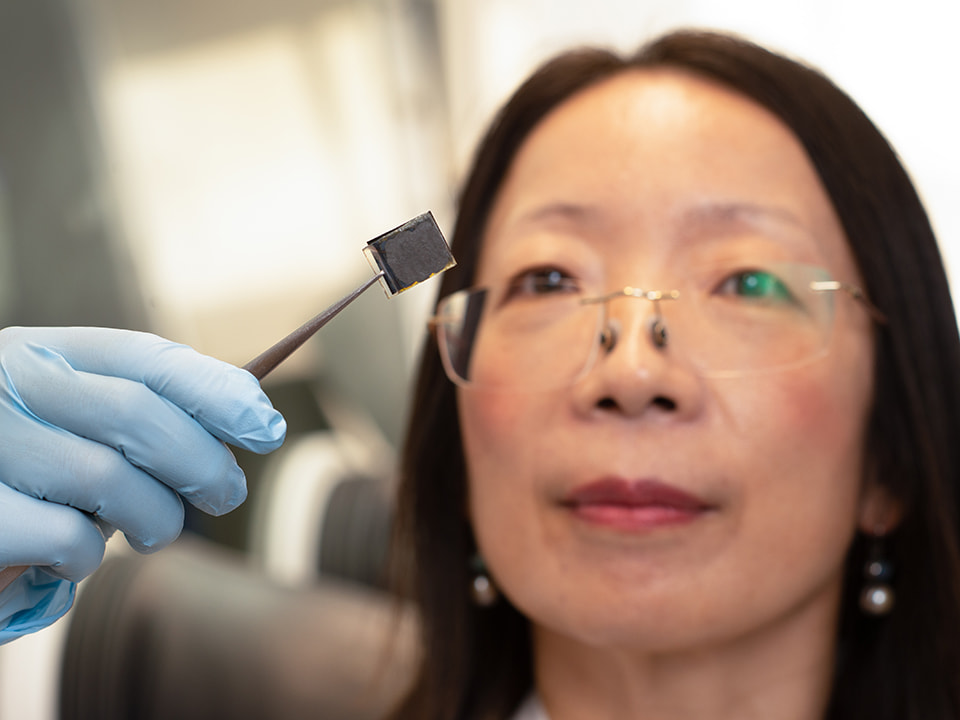 Centre for Materials Science
The QUT Centre for Materials Science provides a collaborative environment for curiosity-driven materials research and innovation.
Our mission is to design, discover and develop advanced functional materials to solve key technological challenges.
Discover the centre