The digital economy
PwC Chair in Digital Economy, Professor Marek Kowalkiewicz, says in the future a digital identity will give us freedom from information overload as well as more control of who we share our information with.

Our institutes and centres conduct leading edge research with national and international real-world applications.

Our researchers collaborate with government and industry to find innovative solutions to complex problems.

We team our research students with dedicated researchers to work on real-world problems.

We've obtained significant grants for large-scale projects and research collaborations.

Find a topic you can investigate in your research degree.

Read and hear about our research in entrepreneurship, economics, philanthropy and the nonprofit sector.

Find out your options for funding your research degree tuition and living expenses.
Research areas
Contacts
QUT Business School research office
Phone: 3138 1407
Int. phone: +61 7 3138 1407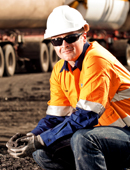 Collaborating in real-world research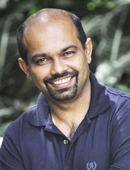 Showcasing research excellence
Read our Business research ePublication: