David Gardiner Teacher of the Year
Dr Kath O'Brien
For her unwavering commitment to inspiring students.
Dr O'Brien is an active member of the Course Governance Team and has implemented changes to curriculum which have transformed undergraduate learning.
She has been praised by colleagues and students for incorporating innovative technology to enhance engagement with online learning and has been recognised for her commitment to supporting students' personal growth.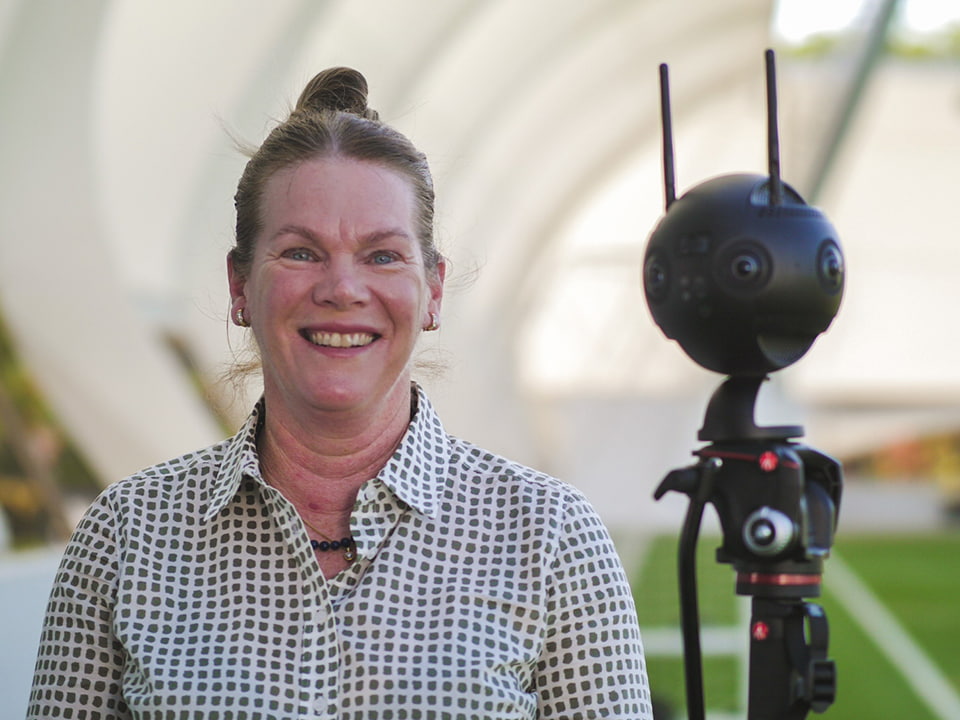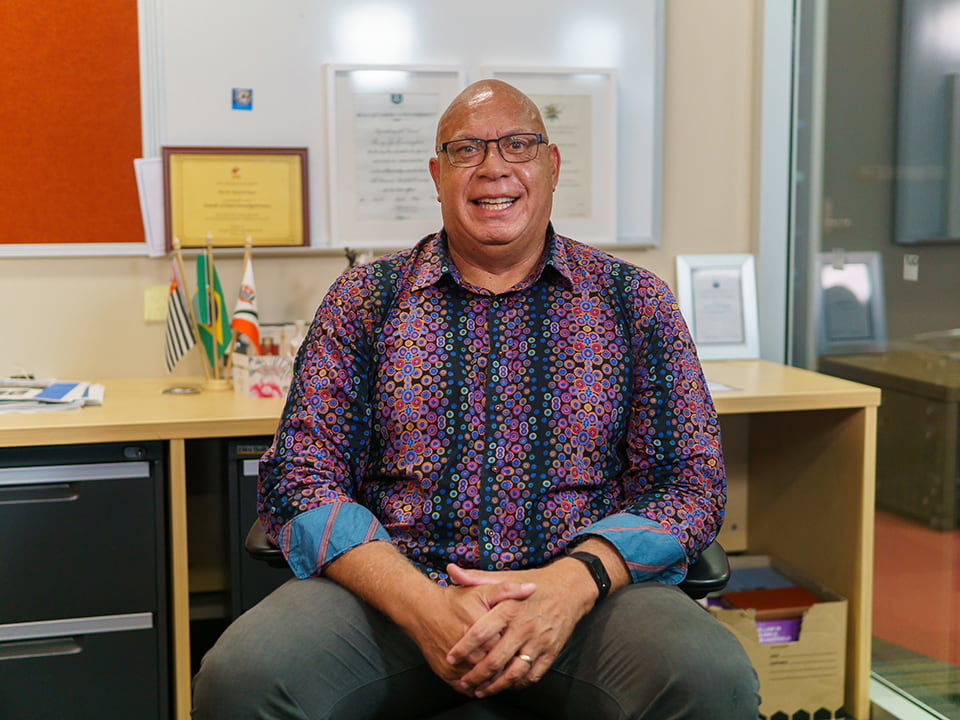 Aboriginal and Torres Strait Islander excellence
Chris Emzin
For leading the first incorporation of Indigenous Australian perspectives as a course learning outcome in a QUT degree and developing a new Indigenous justice placement unit.
Leadership excellence
Professor Lidia Morawska
For leading a group of 239 scientists from around the globe to sign an open letter to the World Health Organisation which ultimately forced the institution to admit there was no evidence to support their view that COVID-19 could not be spread in the air.
Quality Teaching Performance Assessment team
Dr Rebecca Spooner-Lane, Dr Nerida Spina
For successfully achieving ratification of the Quality Teaching Performance Assessment through the Queensland Teacher Registration Authority which included developing a suite of resources, training for staff and students and an online marking portal. Due to their efforts and innovation final year students across four universities, including QUT, can graduate this year.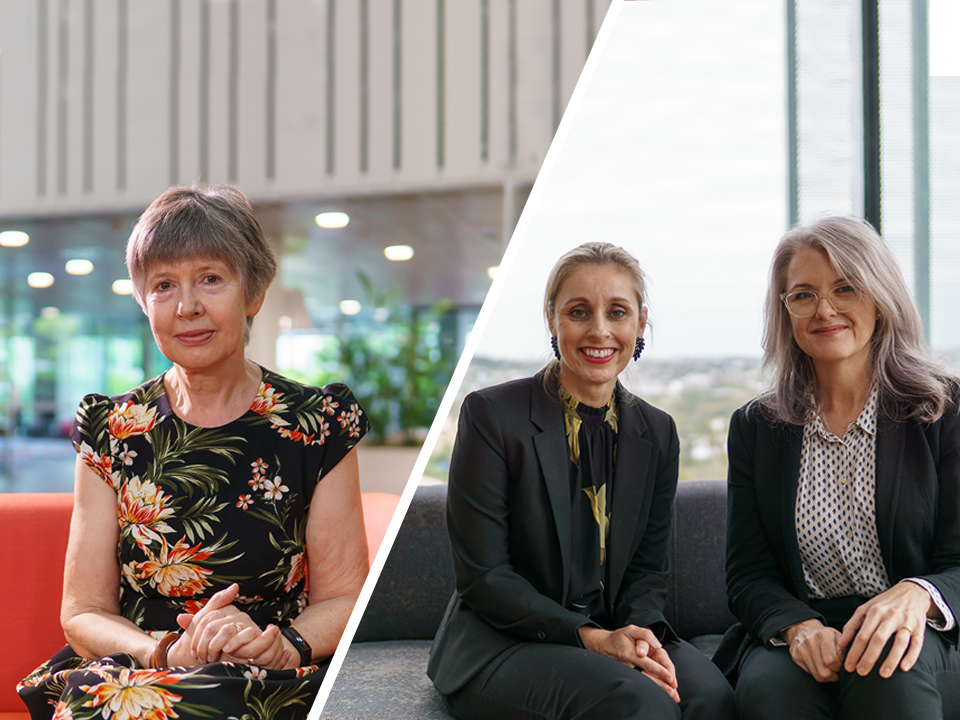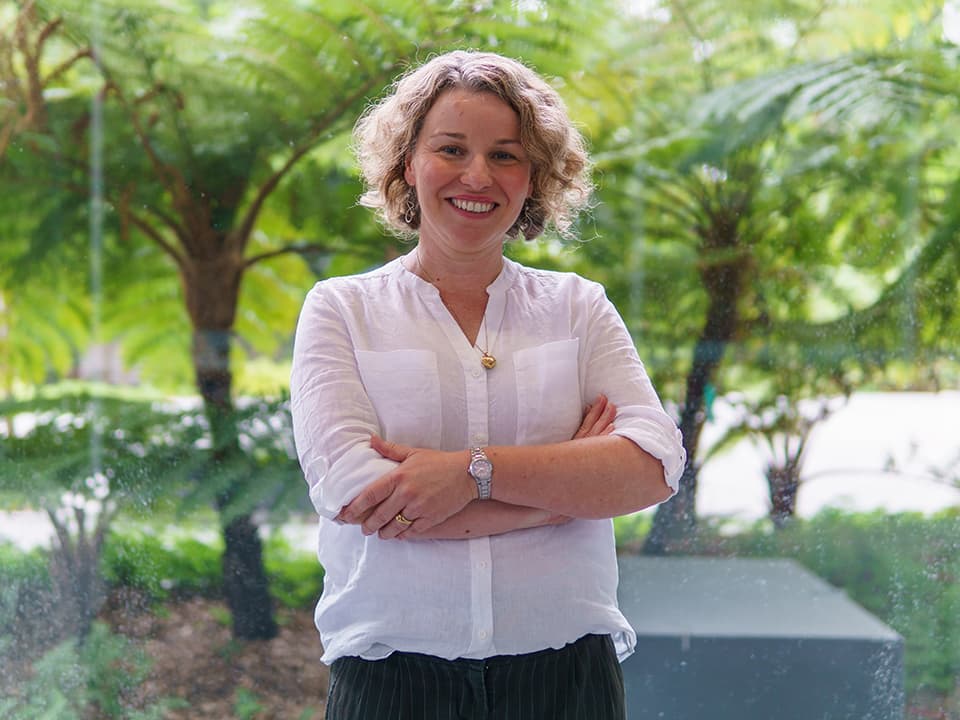 Student learning and research excellence
Dr Christine Devine
For her extraordinary contribution to student learning and research as a STEM Educator including the development of the Kitchen Lab – an experiential learning program to assist students in developing technical and transferrable skills.
Teaching and research excellence
Dr Erin O'Brien
For her leading research on anti-slavery policy which directly engaged policymaking and was cited in federal parliamentary inquiries.
Associate Professor Marianella Chamorro-Koc
For creating an industry-led research-teaching nexus, championing design for sustainable local manufacturing and propelling her Industrial Design students' industry engagement and entrepreneurship.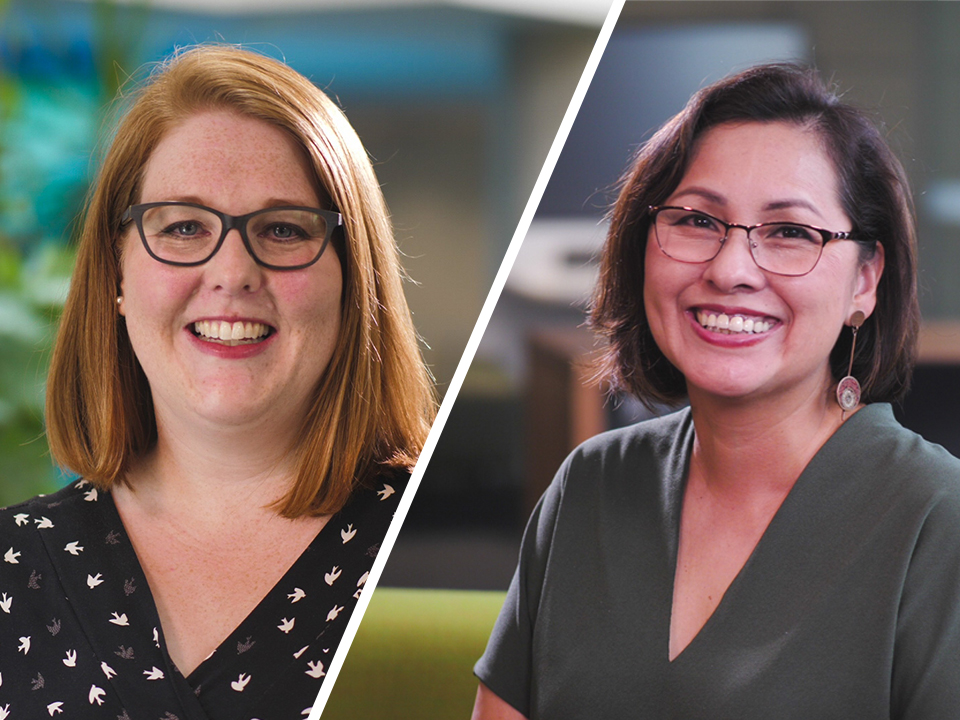 Service excellence
Peter Coughran
For pioneering QUT's first LGBTQIA+ support group for international students and providing workshops and a safe space for isolated students to share stories and form friendships.
Semester 1 Online Assessment Delivery Team
Megan Duffy, Bergita Shannon, Phill Gillespie, Tim Morris, George Fullerton, Toya Bratovich, Joe Lyons, Marselan Wignall, Ralph Bebendorf, Craig Comerford, Gregory E. Steele, Bert Wei, Peter Dubowski, Ed Baak
For supporting extensive online assessment in Semester 1. The team provided 16 hours of support for six days to facilitate 300 online assessments taken by thousands of students.
Learning designers team, Education portfolio
Mr Robert White, Ms Angela Carden, Mr Paul Fenn, Ms Katherine Harkin, Mrs Michelle Fox, Ms Rebecca McLeish, Ms Amanda Bellaby, Mr James Macaulay, Ms Vikki Ravaga, Mrs Peta Statham, Mr Timothy Baillie, Mr Andrew Kemp, Ms Tanya Wolfe, Ms Hyacinth Steele, Mr Roger Cook, Dr Pranit Anand, Dr Briony Wainman, Dr Henk Huijser, Mrs Sharon Altena, Mr Steven Kickbusch, Mrs Joanne Hobson
The learning designers were integral in enabling the university to transform from an on-campus mode to online and remotely accessed mode to deliver high quality learning within extremely short timeframes.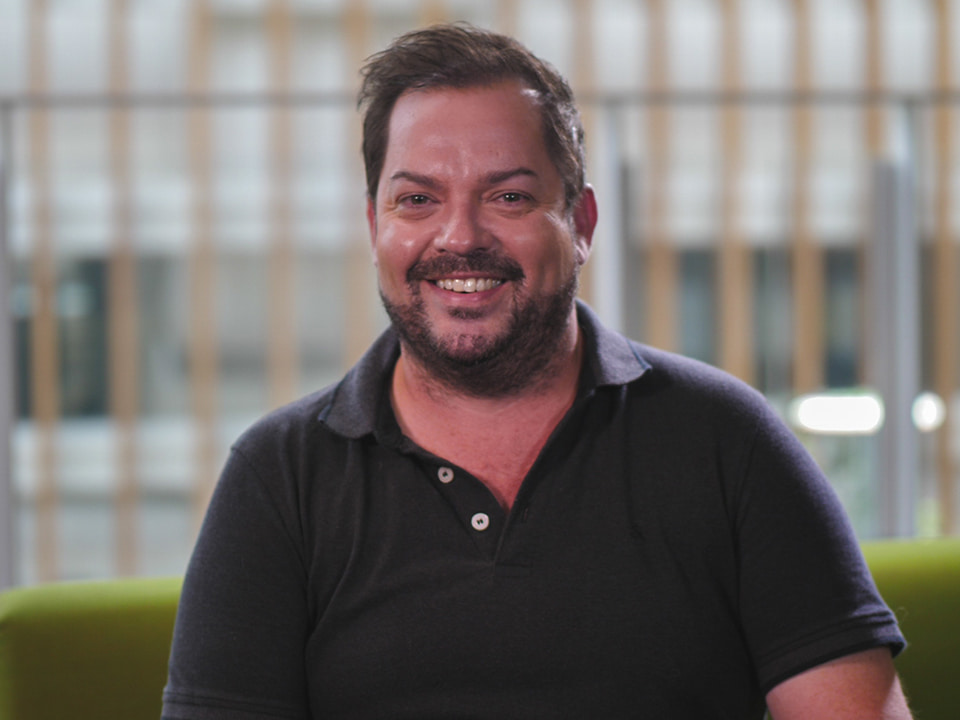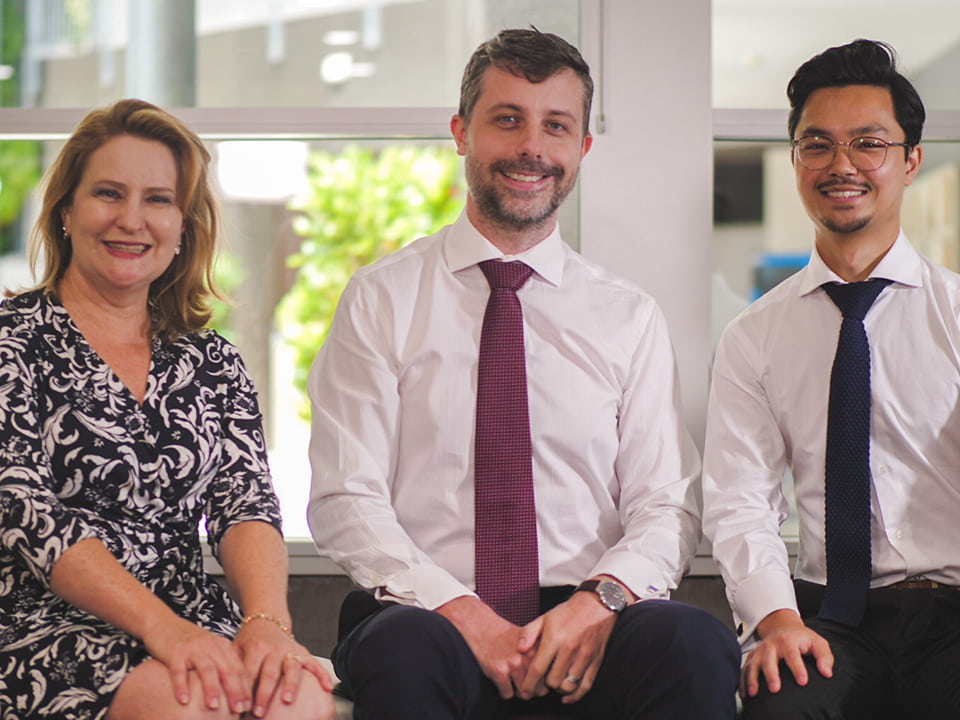 Innovation and creative practice excellence
Compass Project Team
Dearne Tronc, Paul Loveridge, Jo Allder, Sidara Engelhardt, Chris Baldwin
For delivering CourseLoop which provides new capabilities to map, connect and visualise real-world curricula. With more than 1600 users, both academic and professional staff have praised the digital solution which encourages a high-quality student experience.
Inclusion and diversity excellence
Dr Rachael Murray
For advocating to ensure equal opportunity for equivalently qualified people, resulting in a conference gender equity policy and for establishing the SMARTwomen network to support teaching and research academics.
Pathways to Politics team, QUT Business/QUTeX
Glenda Markwell, Jamie Forster, Karen Foelz, Karina Gurowski, Kimberley Bowden, Patricia Munguia Llort, Professor Vicky Browning
For working to increase female participation in all levels of government by delivering the QUT Pathway to Politics Program for Women with an excellent satisfaction rating.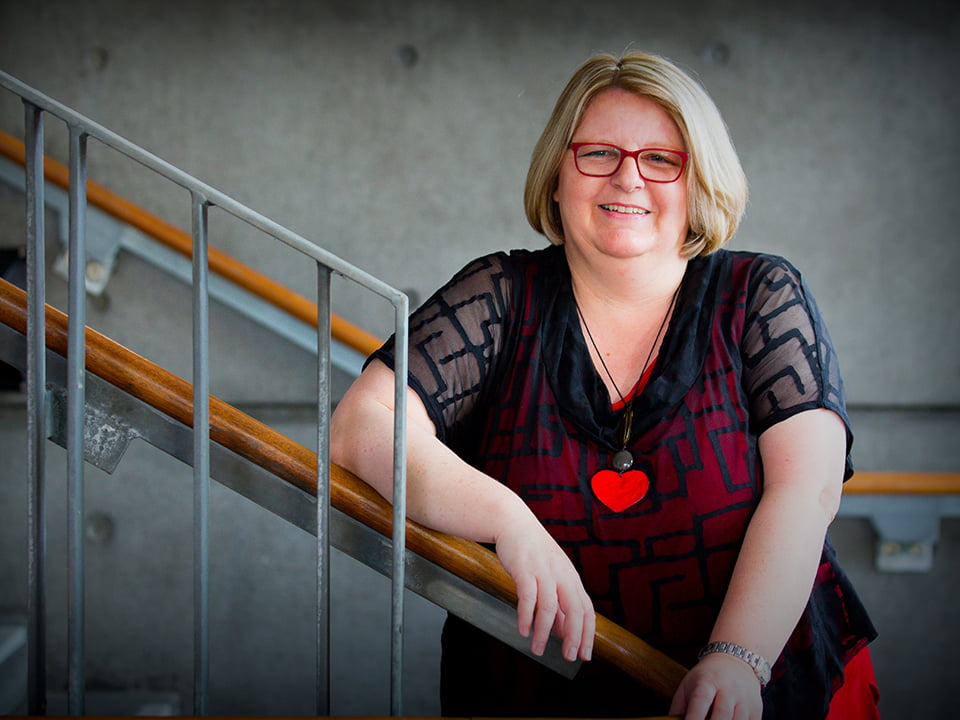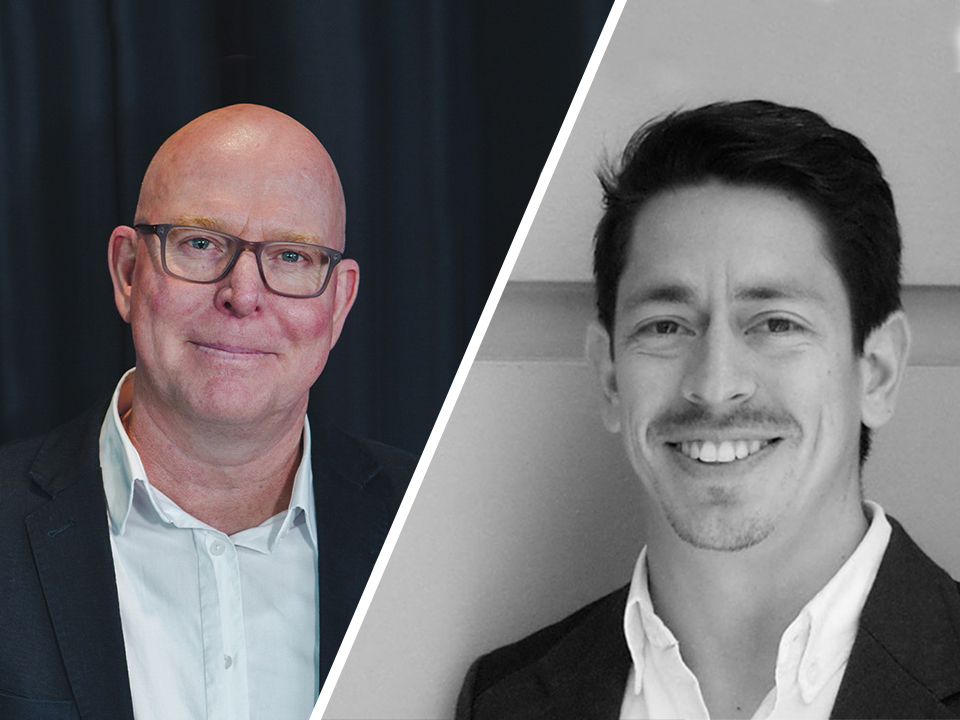 Partnership and engagement excellence
Adam Davies
For leading the development of the QUT Campus to Country project to ensure the university's campuses reflect and recognise Indigenous Australian cultures.
Dr Rafael Gomez
For driving the BMW-Group / QUT partnership and advancing collaborative research innovations, student internship experiences and graduate career opportunities.
Leadership excellence
Professor Christopher Barner-Kowollik
For building exceptional research capacity through establishment of the QUT Soft Matter Materials Laboratory and providing a rich and intellectually stimulating environment for the development of junior researchers.
Ms Megan Campbell
For facilitating ongoing interdisciplinary research collaborations and health industry partnerships and fostering a safe and healthy environment for the Australian Centre for Health Services Innovation.
Dr Paula Dootson
For an initiative that aligns QUT academics who are researching the topic of trust, ensuring that synergies are identified and that the research is conducted in a coordinated and collaborative fashion.
Mr Ali Drummond
For driving measures to strategically advance Indigenous Australian health issues and strengthen QUT's Indigenous Health capabilities within operational and educational settings.
Professor Louise Hafner
For her contemporary approach to higher degree research student supervision and collaborative leadership approach that empowers others to achieve QUT's research goals.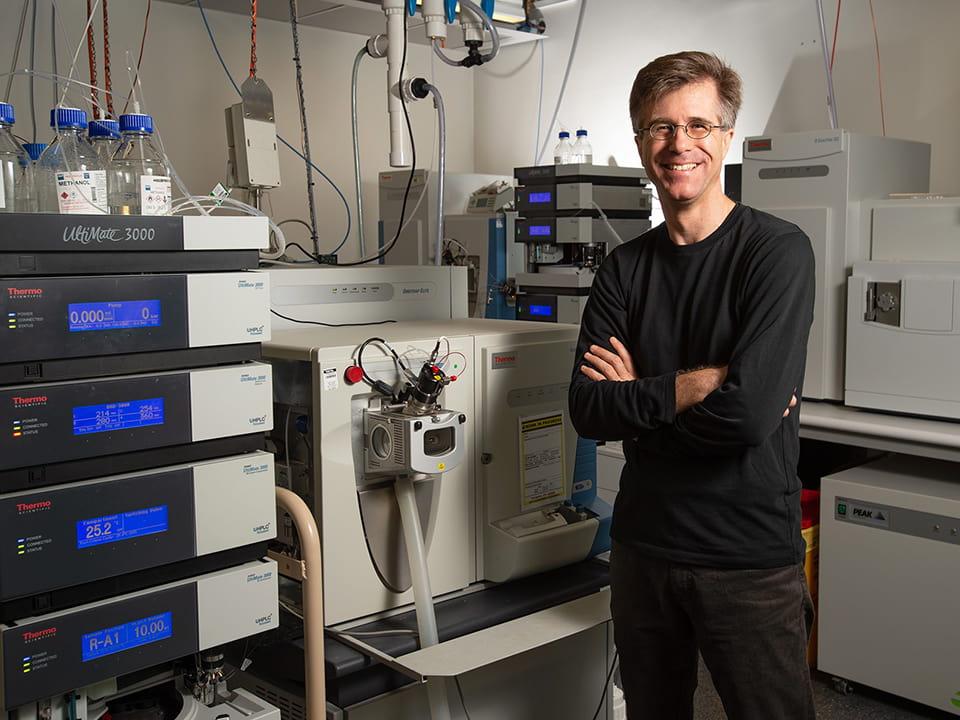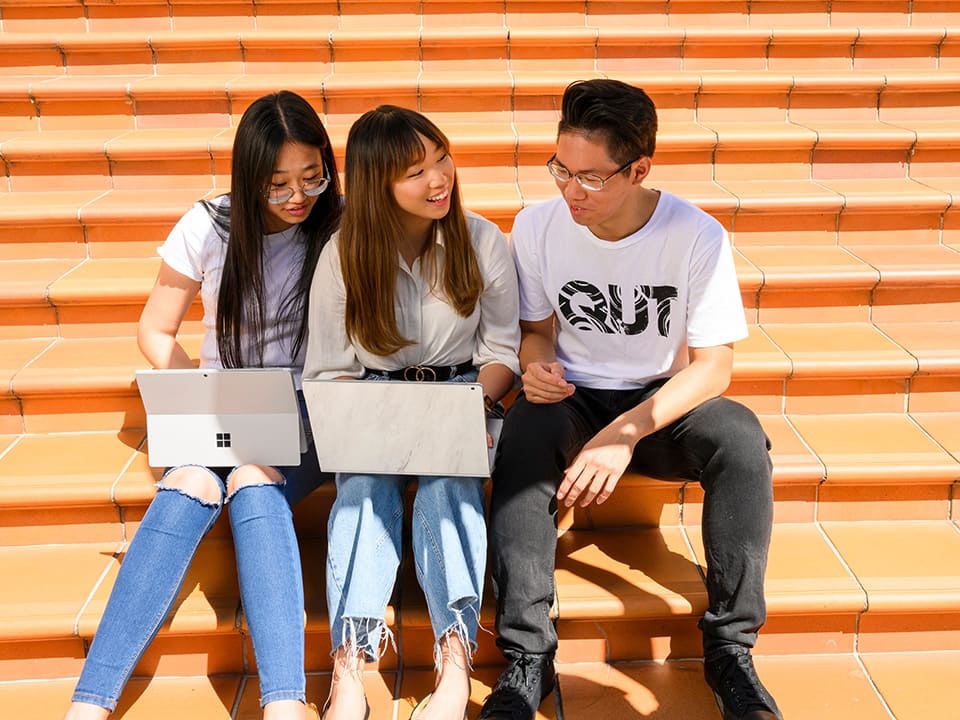 Excellence in the contribution to student learning and research
Dr Michael Mu
For outstanding supervision and support of higher degree research students, including generous sharing of expertise, feedback and knowledge.
Design for social impact in first-year experience
Mr James Macaulay, Dr Deanna Meth, Mr Dean Brough and Mrs Melanie Finger
For the development of Impact Lab 2, that has made a meaningful contribution to more than 600 first-year work integrated learning experiences across seven study areas through six direct community partnerships.
Teaching and research excellence
Professor Margot Brereton
For designing new technologies that benefit diverse groups, including children with intellectual disabilities, older adults and Indigenous communities.
Dr Judith Howard
For designing and enacting a strategic program for undergraduate, postgraduate and professional education to prepare "trauma-informed" educators of the future.
Professor Ben Mathews
For instrumental research that has influenced major reforms to legislation, governing policy and practice in the reporting of child abuse in Australia and overseas.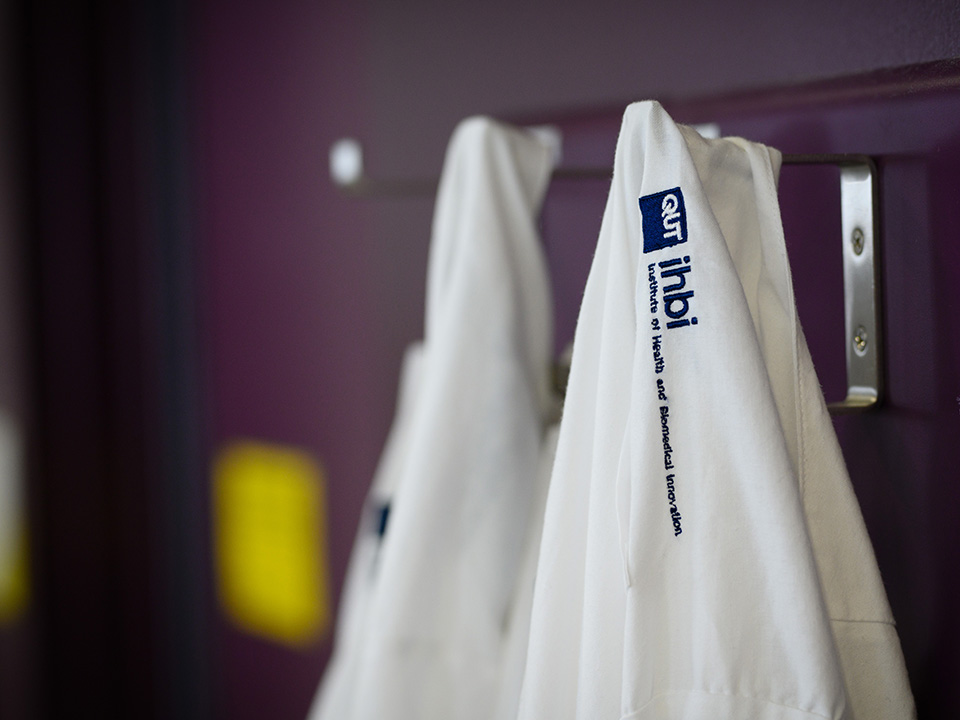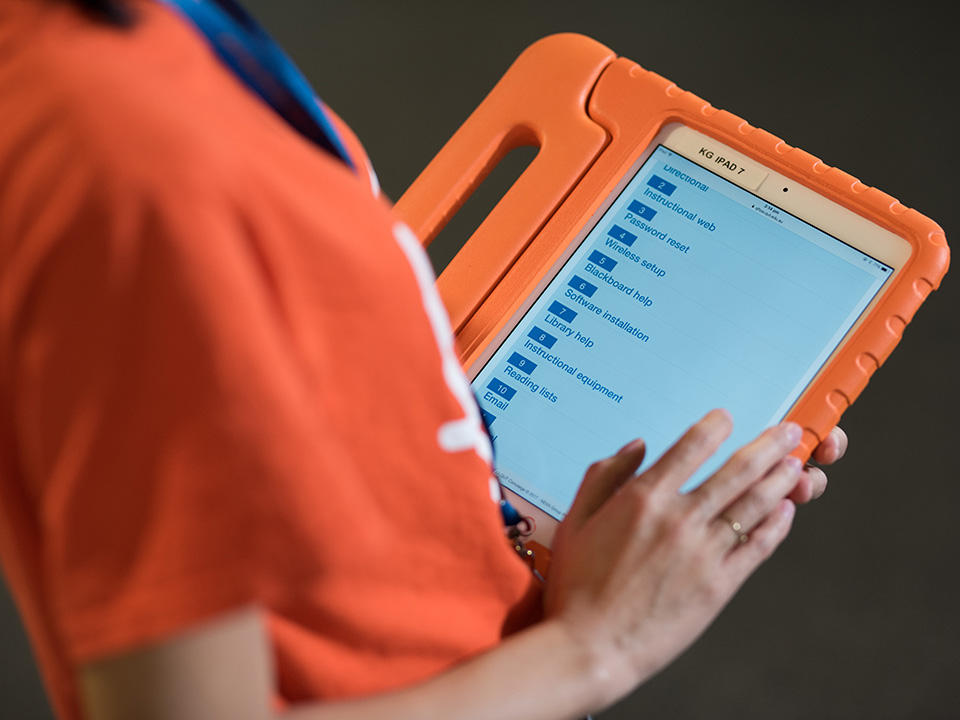 Service excellence
Mr Tim Buckley
For providing personalised support and improving the QUT International College student experience.
Mrs Kathryn Cameron
For developing a program of interventions that promote physical and mental wellbeing for staff in the Library Resource Services team.
Miss Bree Smith
For her innovative, collaborative and solutions-focussed approach to the Faculty of Education's financial planning.
QUT Sport
Ms Paula Stuart, Miss Nicole Clayton, Mr Michael Jordan, Miss Adele Rose, Mr Jacob Argent, Mr Nicholas Lynch, Mr Dylan Poulus, Miss Casey Sims and Mr Tom Fisher
For boosting the profile of sport at QUT through cross-portfolio collaboration, engaging more students to take part in sporting opportunities on campus and in the community.
Innovation and creative practice excellence
Dr Aso Hajirasouli
For the design and delivery of the International Design Workshops, which have provided free support to international students in the School of Design.
Research Management Systems Upgrade / Business Process Management
Mrs Janne Barnes, Mr Jeremy Gibson, Dr Kanika Goel and Dr Wasana Bandara
For their impactful and innovative partnership that has supported high quality research by implementing systems for researchers and research administrators.
Room 17 Goes Large
Miss Sarah Stanke, Mr Moss McGregor, Dr Freya Wright-Brough, Miss Emma-Lee Steindl, Associate Professor Donna Hancox; Mr Yanto Browning and Associate Professor Michael Whelan
For the development and implementation of a post-school transition model for increasing inclusion and participation of students from diverse backgrounds in university.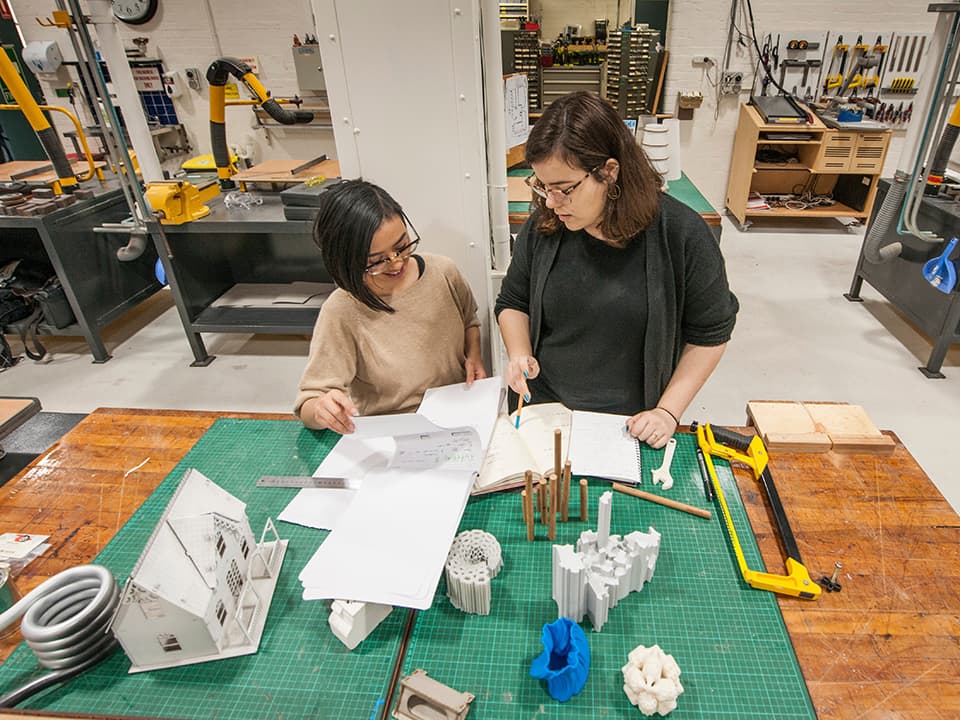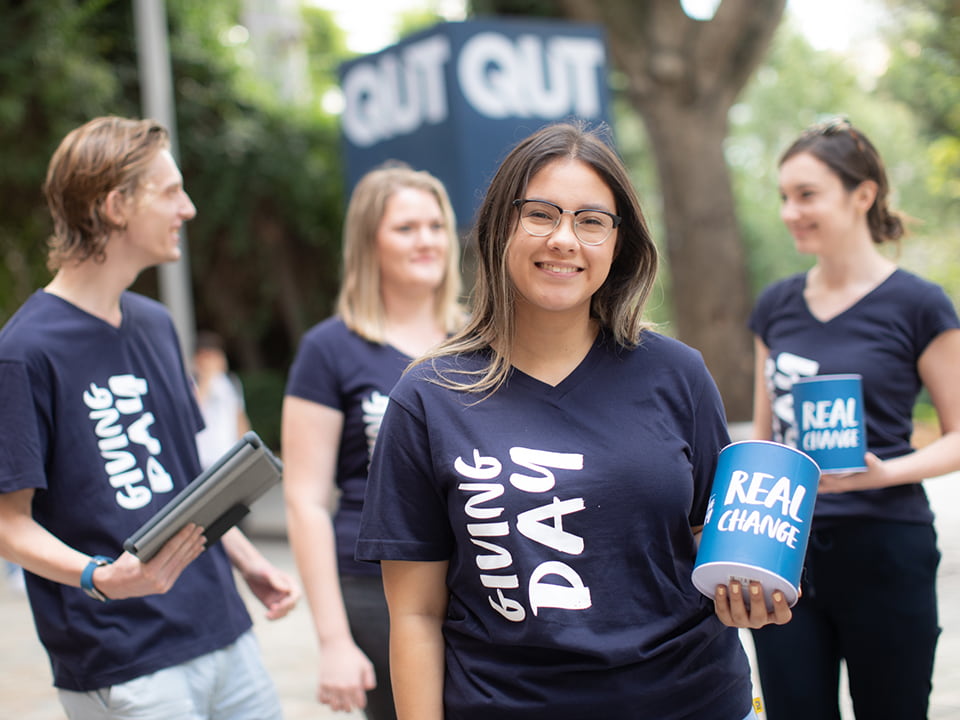 Excellence in partnerships and engagement
Associate Professor Anup Basu
For high-impact research on the superannuation savings of Australian workers that has informed the Australian Government's Superannuation System Review.
Dr Cassandra Cross
For forging transdisciplinary research partnerships and enhancing engagement within and beyond the QUT community.
The Cherbourg and QUT Basic First Aid Paramedic Program
Associate Professor Debbie Duthie, Professor Mark Brough and Dr Jo Stephens
For development of the Paramedic Science Basic First Aid Awareness program, which educates culturally safe students and staff who are integral to improving the health and wellbeing of Indigenous Australians and communities.
QUT Giving Day Team
Ms Phoebe Escott-Kenny, Ms Claudia Steiner, Mrs Kimberley Hellberg and Mr Ben Nicoll
For building a culture of philanthropy through innovative communications and a novel giving platform on QUT's Giving Day 2019.
Aboriginal and Torres Strait Islander excellence
Mrs Bianca Hill-Jarro
For service excellence in support of Indigenous Australian law and justice students from recruitment to post-graduation.
Miss Melanie Saward
For embedding Indigenous Australian perspectives into the curriculum of first year units in the Creative Writing discipline.
Miss Fiona Smallwood
For a significant and ongoing contribution to the recruitment and retention of Indigenous Australian students in QUT's Oodgeroo Unit.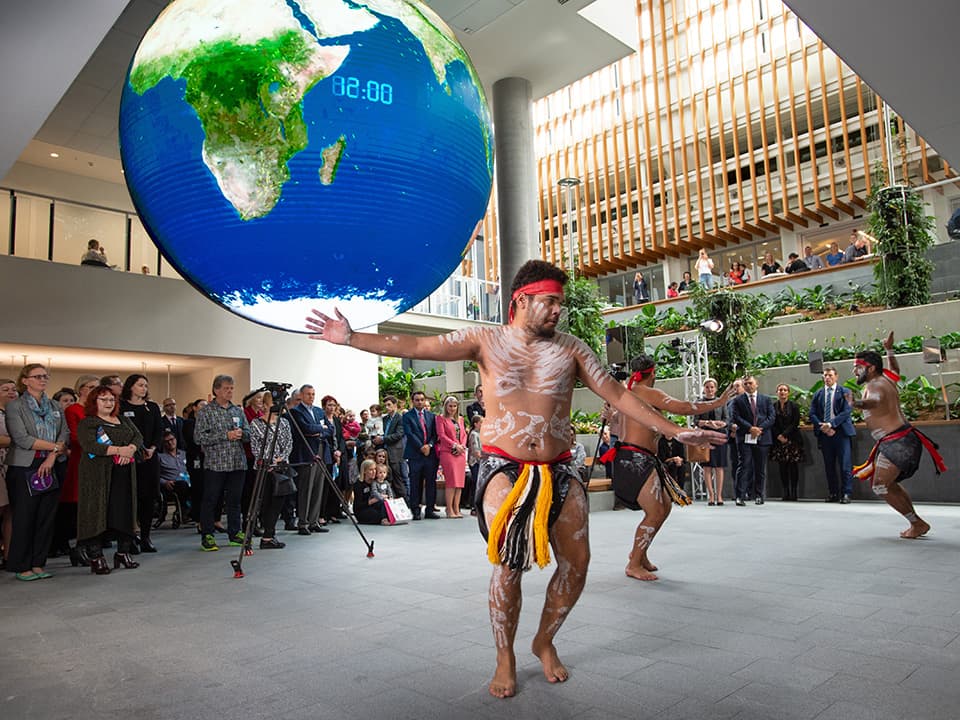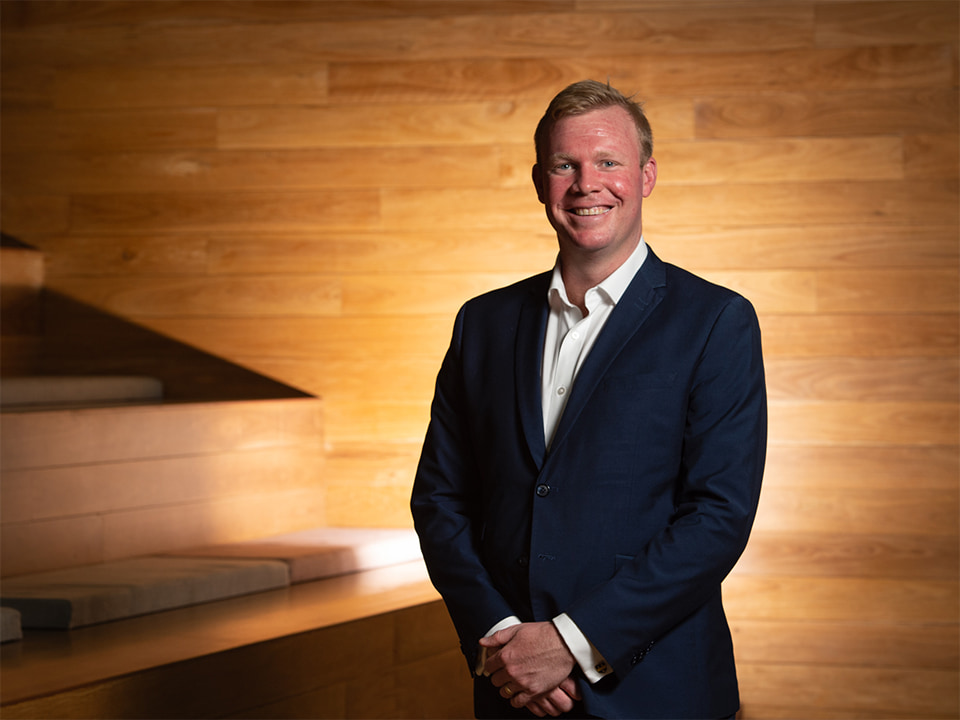 David Gardiner Teacher of the Year
Mr James Duffy
For his longstanding commitment to students in the first year of the QUT Bachelor of Laws degree and leadership in curriculum innovation with a focus on law student mental health.
Student as partner
Mr Lewis Holmes
For increasing student participation with health, safety and environment initiatives.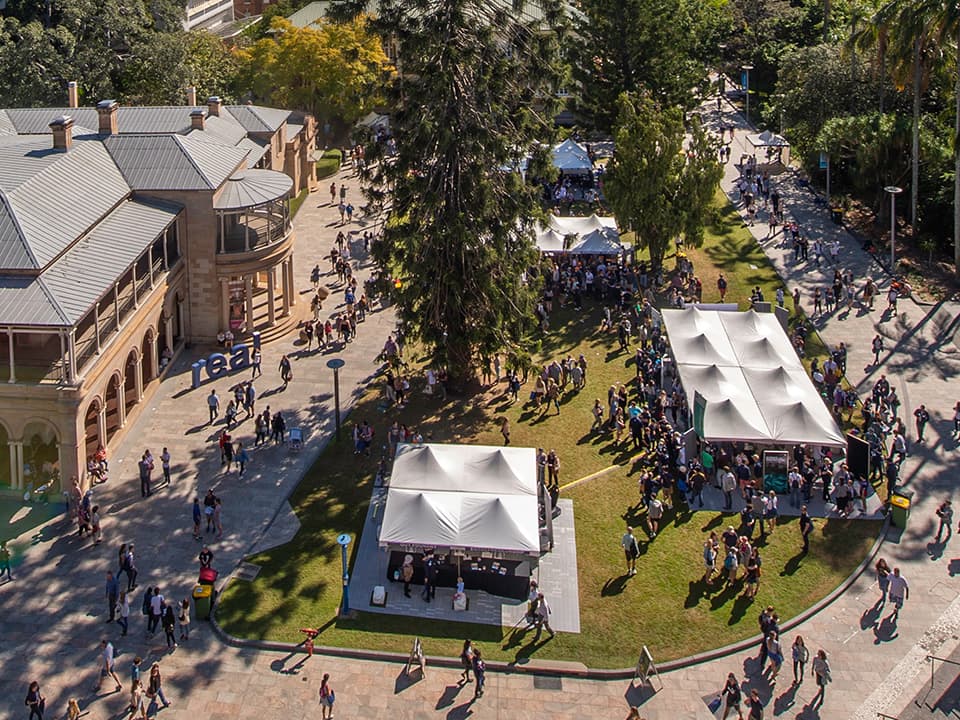 Contact

For information on the awards, please contact the Chancellery.