About the awards
The Vice-Chancellor's Awards for Excellence are an element of QUT's formal recognition program.
The awards are conferred to QUT staff members in one or more of the following categories:
Leadership excellence
Teaching and research excellence
Service excellence
Innovation and creative practice excellence
Inclusion and diversity excellence (new category for 2020)
Student learning and research excellence
Partnership and engagement excellence
Aboriginal and Torres Strait Islander excellence
David Gardiner Teacher of the Year.
QUT staff can access key information for the 2020 Vice-Chancellor's Awards for Excellence.
Leadership excellence
Professor Christopher Barner-Kowollik
For building exceptional research capacity through establishment of the QUT Soft Matter Materials Laboratory and providing a rich and intellectually stimulating environment for the development of junior researchers.
Ms Megan Campbell
For facilitating ongoing interdisciplinary research collaborations and health industry partnerships and fostering a safe and healthy environment for the Australian Centre for Health Services Innovation.
Dr Paula Dootson
For an initiative that aligns QUT academics who are researching the topic of trust, ensuring that synergies are identified and that the research is conducted in a coordinated and collaborative fashion.
Mr Ali Drummond
For driving measures to strategically advance Indigenous Australian health issues and strengthen QUT's Indigenous Health capabilities within operational and educational settings.
Professor Louise Hafner
For her contemporary approach to higher degree research student supervision and collaborative leadership approach that empowers others to achieve QUT's research goals.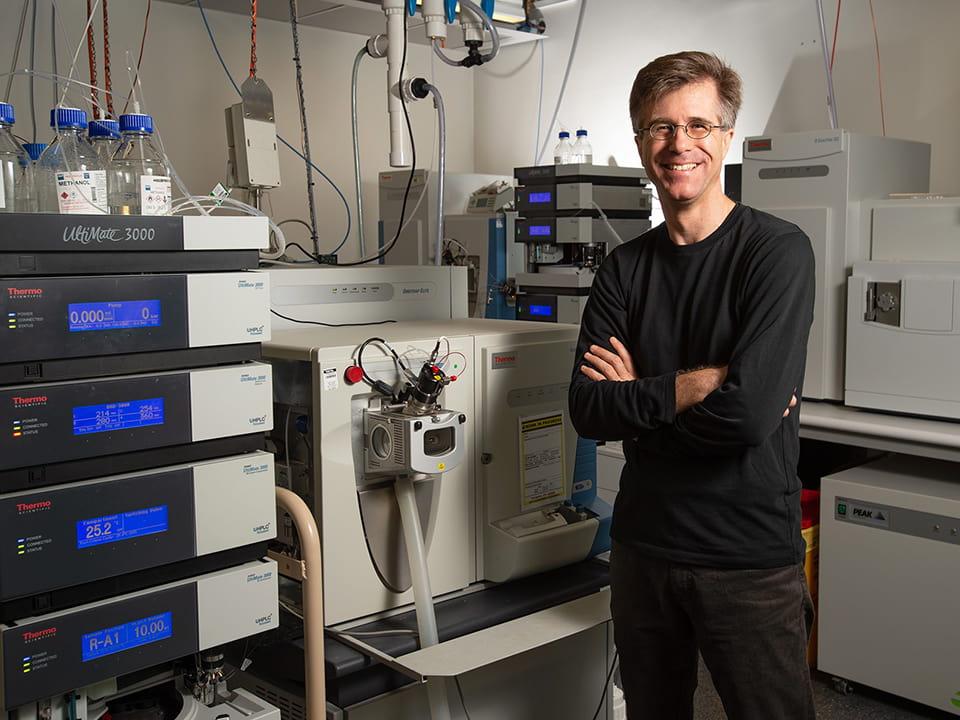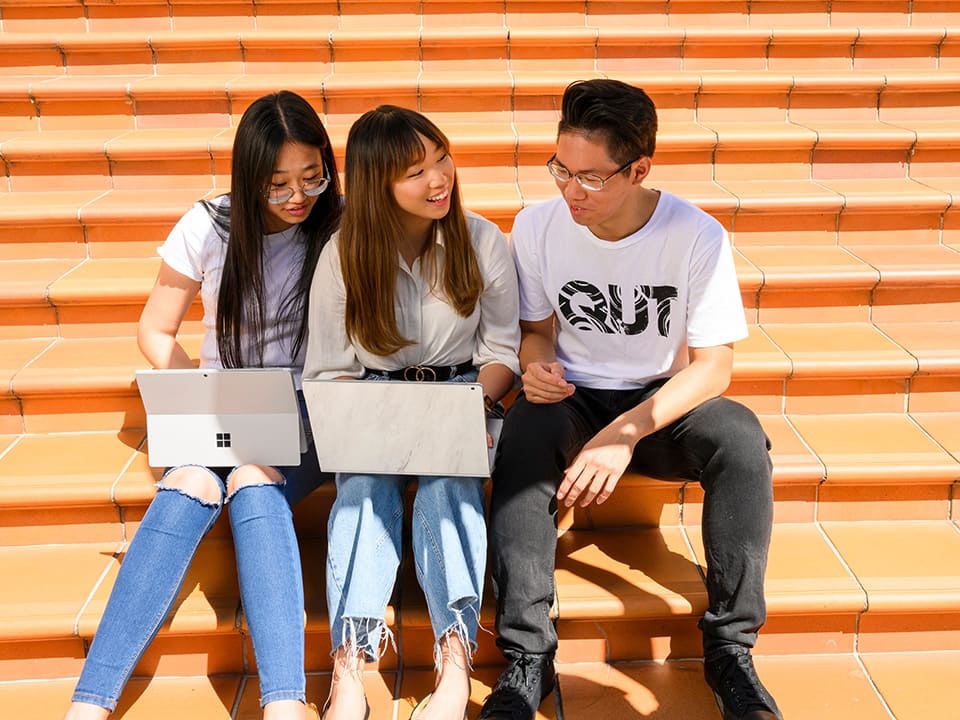 Excellence in the contribution to student learning and research
Dr Michael Mu
For outstanding supervision and support of higher degree research students, including generous sharing of expertise, feedback and knowledge.
Design for social impact in first-year experience
Mr James Macaulay, Dr Deanna Meth, Mr Dean Brough and Mrs Melanie Finger
For the development of Impact Lab 2, that has made a meaningful contribution to more than 600 first-year work integrated learning experiences across seven study areas through six direct community partnerships.
Teaching and research excellence
Professor Margot Brereton
For designing new technologies that benefit diverse groups, including children with intellectual disabilities, older adults and Indigenous communities.
Dr Judith Howard
For designing and enacting a strategic program for undergraduate, postgraduate and professional education to prepare "trauma-informed" educators of the future.
Professor Ben Mathews
For instrumental research that has influenced major reforms to legislation, governing policy and practice in the reporting of child abuse in Australia and overseas.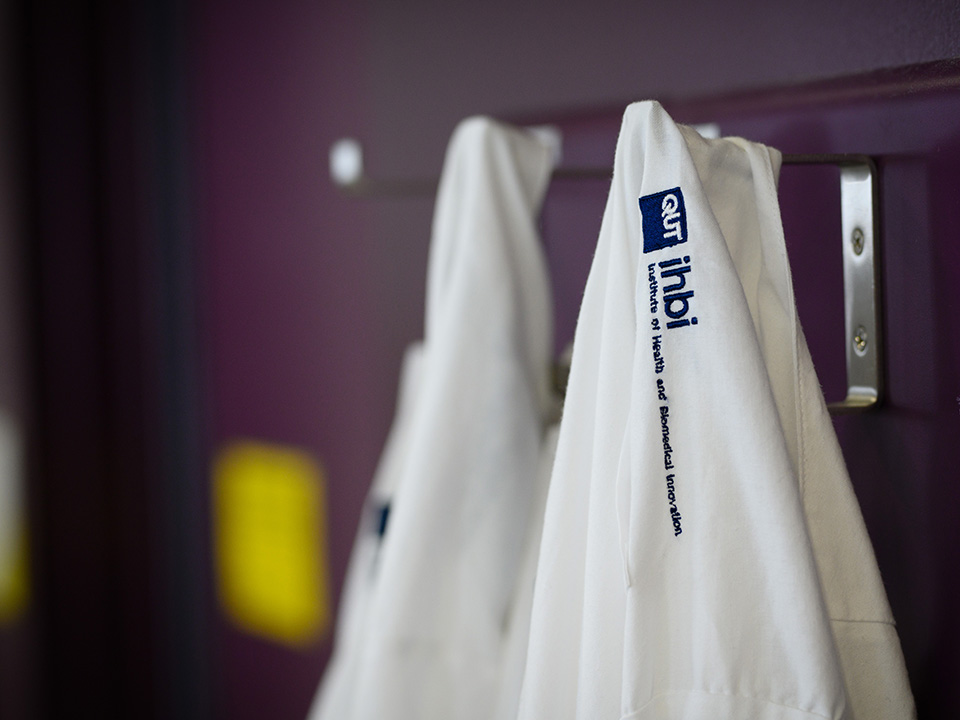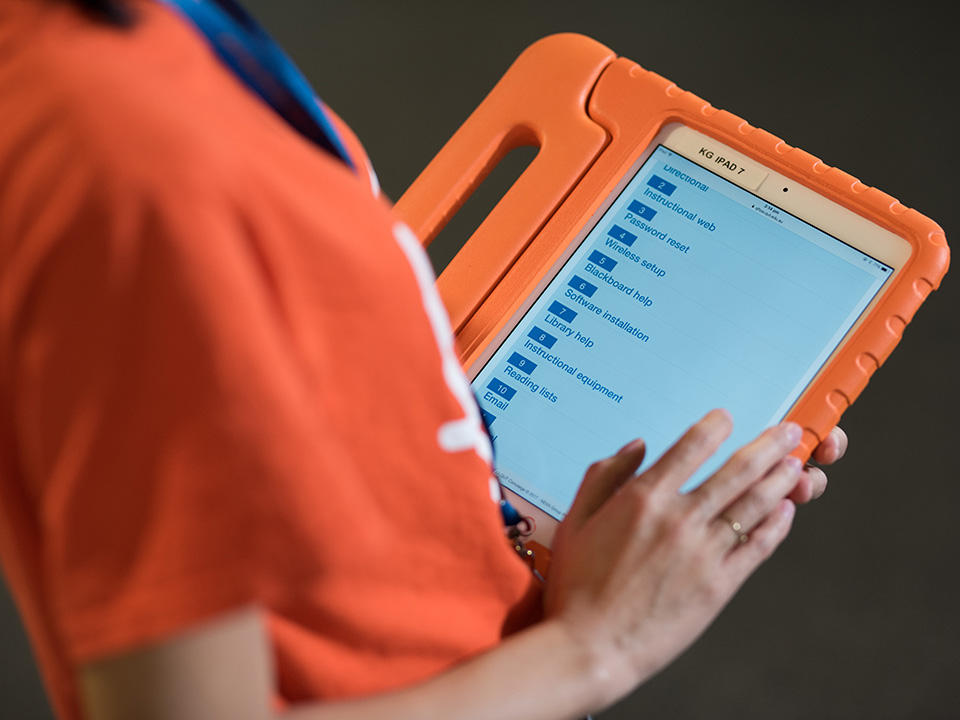 Service excellence
Mr Tim Buckley
For providing personalised support and improving the QUT International College student experience.
Mrs Kathryn Cameron
For developing a program of interventions that promote physical and mental wellbeing for staff in the Library Resource Services team.
Miss Bree Smith
For her innovative, collaborative and solutions-focussed approach to the Faculty of Education's financial planning.
QUT Sport
Ms Paula Stuart, Miss Nicole Clayton, Mr Michael Jordan, Miss Adele Rose, Mr Jacob Argent, Mr Nicholas Lynch, Mr Dylan Poulus, Miss Casey Sims and Mr Tom Fisher
For boosting the profile of sport at QUT through cross-portfolio collaboration, engaging more students to take part in sporting opportunities on campus and in the community.
Innovation and creative practice excellence
Dr Aso Hajirasouli
For the design and delivery of the International Design Workshops, which have provided free support to international students in the School of Design.
Research Management Systems Upgrade / Business Process Management
Mrs Janne Barnes, Mr Jeremy Gibson, Dr Kanika Goel and Dr Wasana Bandara
For their impactful and innovative partnership that has supported high quality research by implementing systems for researchers and research administrators.
Room 17 Goes Large
Miss Sarah Stanke, Mr Moss McGregor, Dr Freya Wright-Brough, Miss Emma-Lee Steindl, Associate Professor Donna Hancox; Mr Yanto Browning and Associate Professor Michael Whelan
For the development and implementation of a post-school transition model for increasing inclusion and participation of students from diverse backgrounds in university.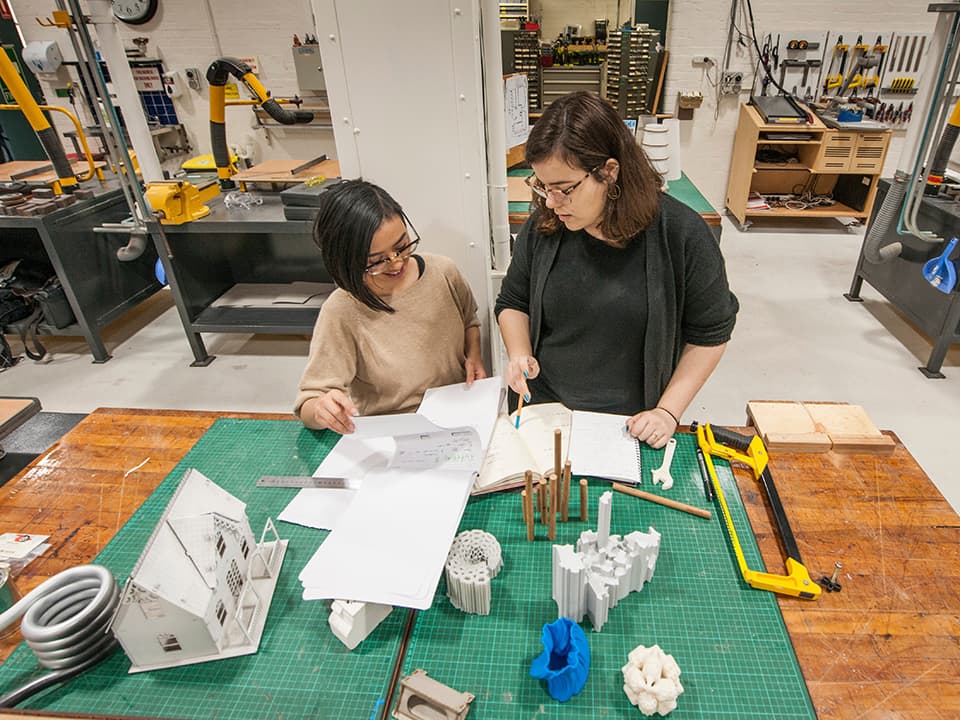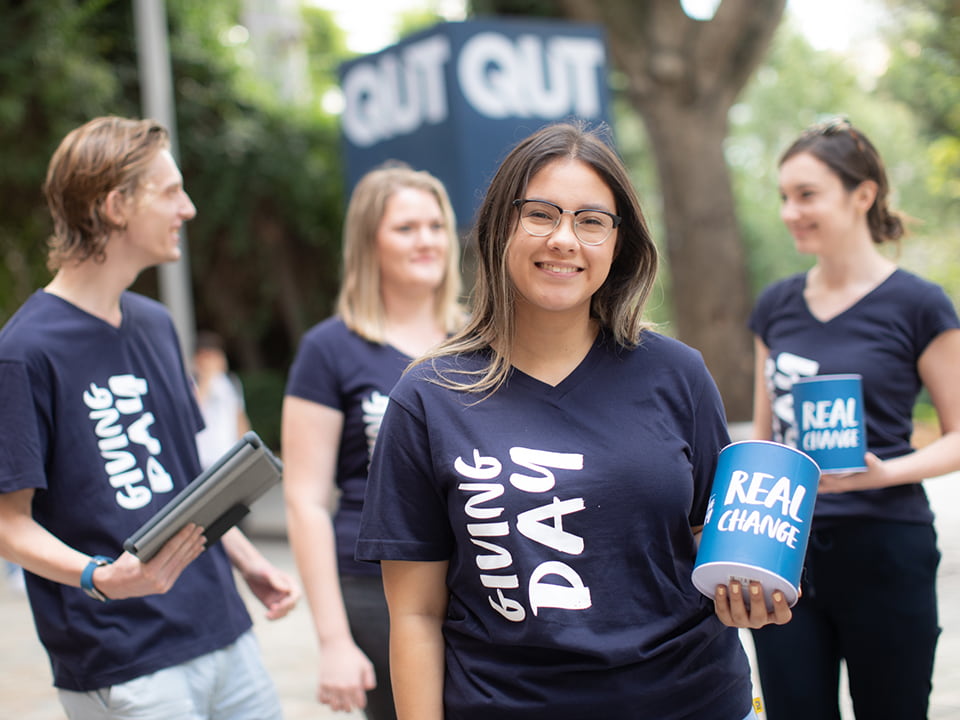 Excellence in partnerships and engagement
Associate Professor Anup Basu
For high-impact research on the superannuation savings of Australian workers that has informed the Australian Government's Superannuation System Review.
Dr Cassandra Cross
For forging transdisciplinary research partnerships and enhancing engagement within and beyond the QUT community.
The Cherbourg and QUT Basic First Aid Paramedic Program
Associate Professor Debbie Duthie, Professor Mark Brough and Dr Jo Stephens
For development of the Paramedic Science Basic First Aid Awareness program, which educates culturally safe students and staff who are integral to improving the health and wellbeing of Indigenous Australians and communities.
QUT Giving Day Team
Ms Phoebe Escott-Kenny, Ms Claudia Steiner, Mrs Kimberley Hellberg and Mr Ben Nicoll
For building a culture of philanthropy through innovative communications and a novel giving platform on QUT's Giving Day 2019.
Aboriginal and Torres Strait Islander excellence
Mrs Bianca Hill-Jarro
For service excellence in support of Indigenous Australian law and justice students from recruitment to post-graduation.
Miss Melanie Saward
For embedding Indigenous Australian perspectives into the curriculum of first year units in the Creative Writing discipline.
Miss Fiona Smallwood
For a significant and ongoing contribution to the recruitment and retention of Indigenous Australian students in QUT's Oodgeroo Unit.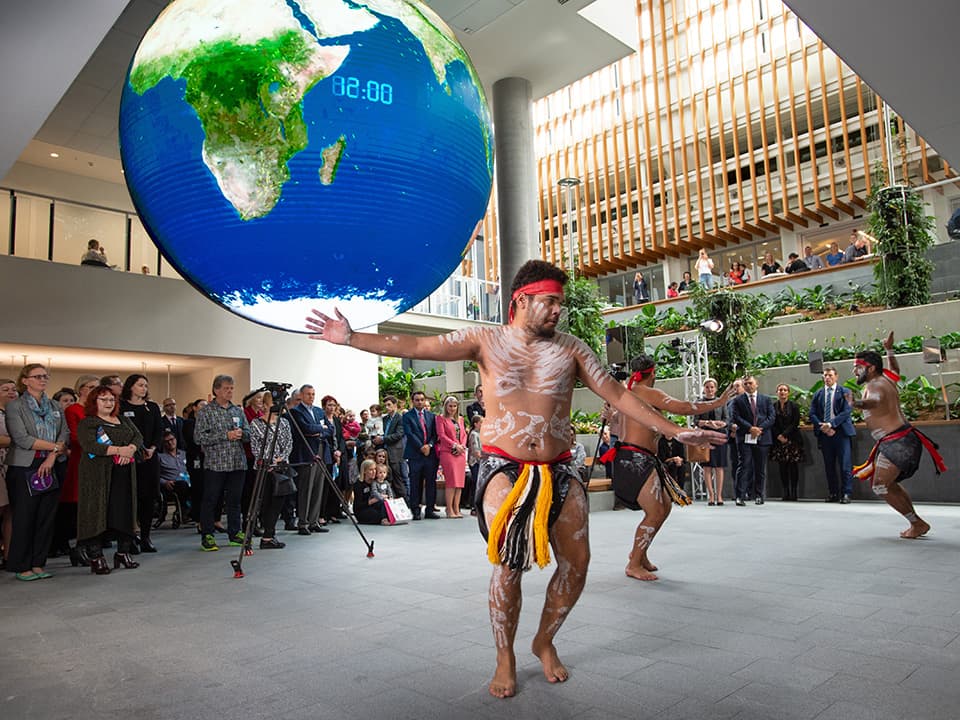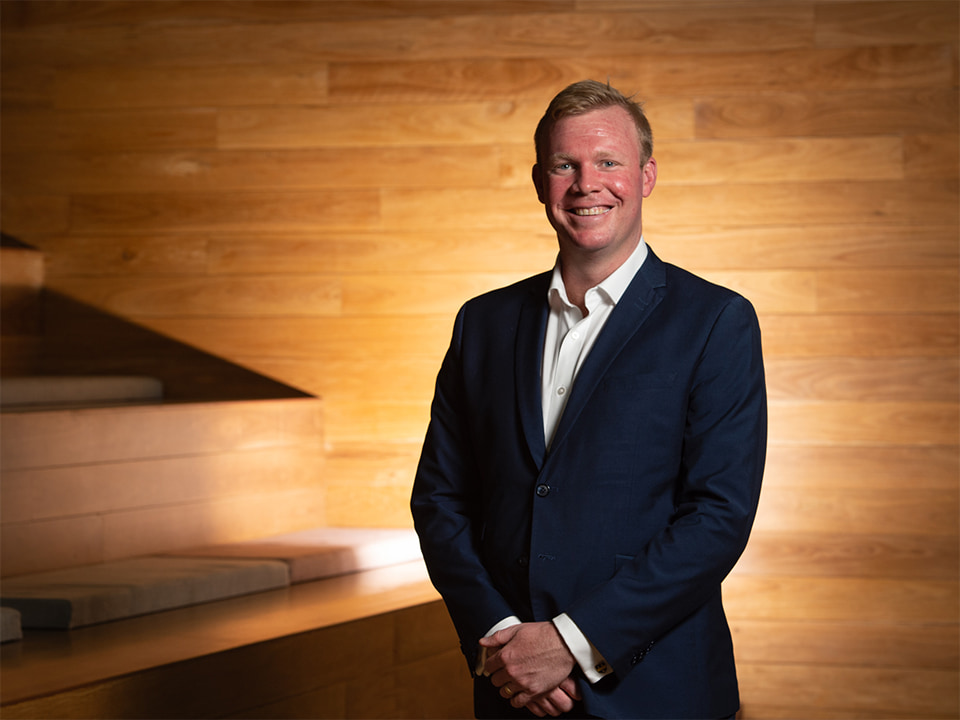 David Gardiner Teacher of the Year
Mr James Duffy
For his longstanding commitment to students in the first year of the QUT Bachelor of Laws degree and leadership in curriculum innovation with a focus on law student mental health.
Student as partner
Mr Lewis Holmes
For increasing student participation with health, safety and environment initiatives.