QUT is considering one major building project:
a new Health and Wellness Precinct at Kelvin Grove campus.
This project forms part of the QUT Estate Master Plan, a strategic framework developed to ensure the Estate's social, environmental and financial sustainability while providing a vibrant and rewarding campus experience for students, staff and visitors.
QUT's physical environment performs a vital role in support of the university's goals – it should reflect our ability to accommodate and embrace new technologies and emerging trends, to support local community needs and to recognise the importance and prominence of our cultural heritage.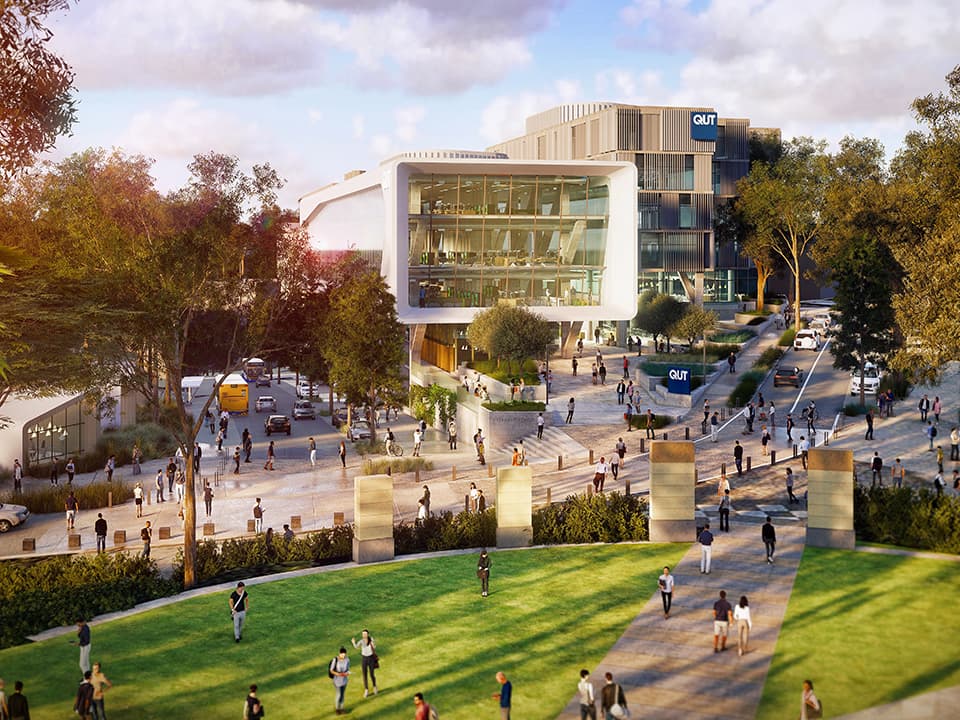 New Health and Wellness Precinct
Kelvin Grove campus
The Health and Wellness Precinct will house a range of activities relating to the university's strategic focus on health and wellness.
The Precinct will differentiate QUT as a world leader in wellness, disease prevention and treatment.
This will be demonstrated by a focus on interprofessional education, multidisciplinary research and industry alliances that improve population wellness and Indigenous Australian health outcomes.
The Health and Wellness Precinct will:
provide world-leading technologically enhanced spaces that inspire students, academics, researchers, industry alliances and the broader community to advance a wellness-orientated future
establish clinical spaces, including spaces for clinical trials that support education, academia, research and industry alliances through community involvement
enhance community and Indigenous Australian health outcomes through inclusive design and curricula
provide innovative and exciting environments that embed an interprofessional and multidisciplinary model as the basis for student and clinical experiences to continue to attract and retain high-quality students, academics, staff and industry alliances
integrate technology and digital health as a foundation and interface for education, academia, research and industry alliances to maximise emergent opportunities
facilitate strong industry alliances, incorporating input from the individuals who will benefit, to progress developments in personalised health and advances in medical technologies and treatments to develop next-generation technologies
demonstrate health and wellness through the design of the built environments and the activities they accommodate across the Precinct, campus and whole of QUT.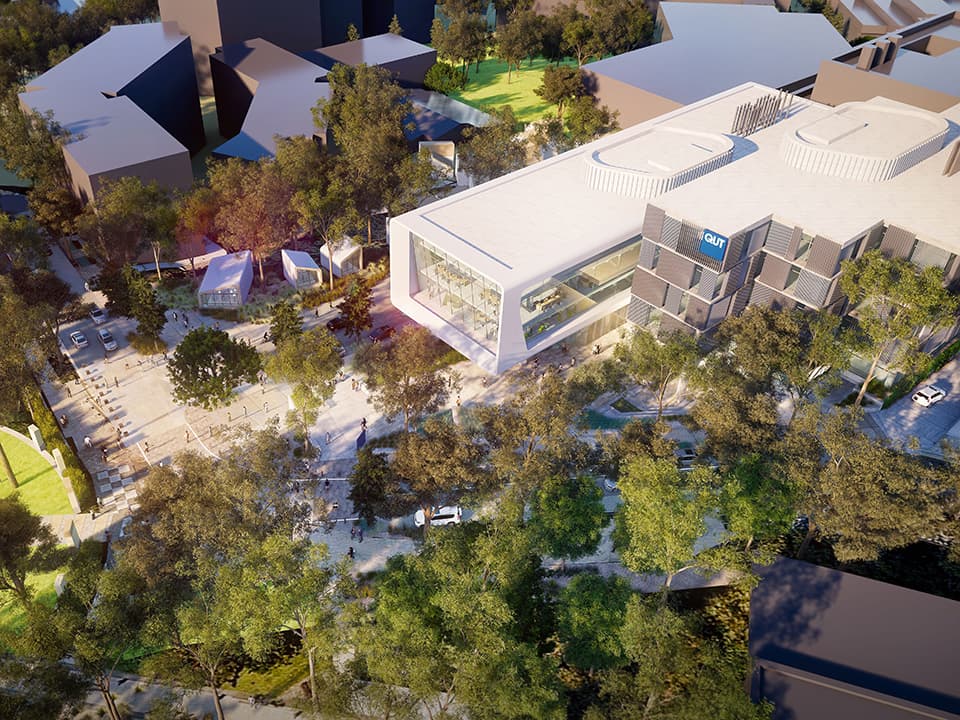 Objectives
Provide a contemporary facility that reflects best practice in the delivery of health and wellness teaching, research and engagement activities.
Provide a facility that incorporates innovative technologies for the simulation of real-life experiences for emerging health and wellness practitioners and researchers.
Provide a facility that fosters business collaboration, innovation and entrepreneurship, and cutting-edge research in health and wellness disciplines from across QUT.
Centralise the Faculty of Health at the Kelvin Grove campus.
Foster stronger collaboration across QUT faculties and institutes.
Develop associated business opportunities to attract external funding from philanthropy, industry and health providers.