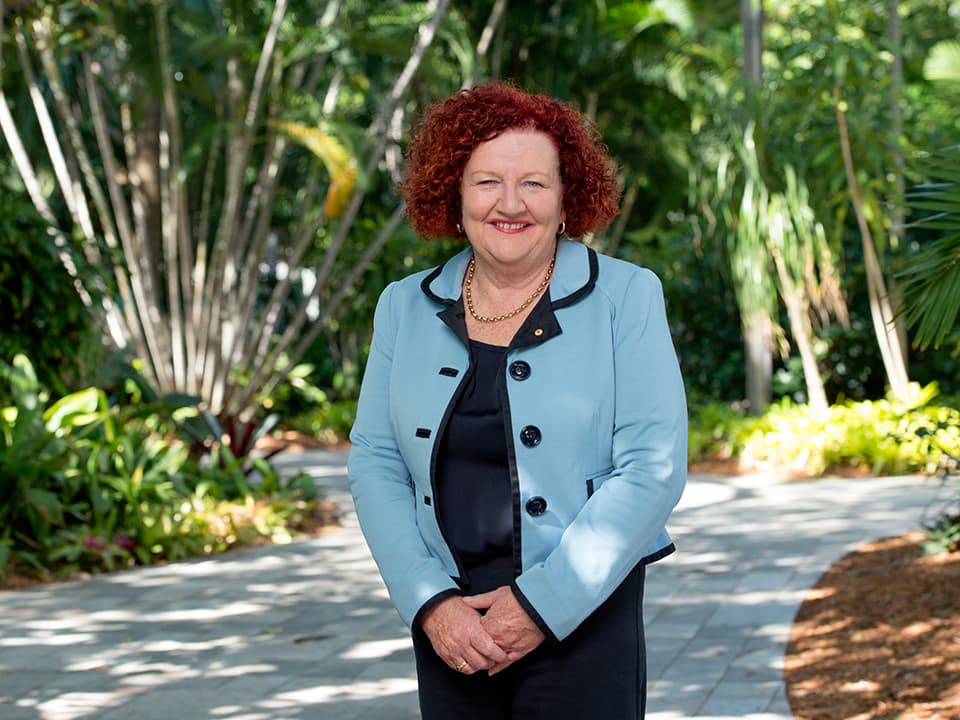 Our entrepreneurial vision
'QUT is at the forefront of entrepreneurship. Over a third of our alumni engage in entrepreneurial thinking and practice. We produce more startup founders than most other universities.
We've achieved these outcomes by creating a supportive ecosystem to foster the skills and mindset our students and alumni need to take the plunge and succeed in their entrepreneurial venturing.
We teach subjects to develop entrepreneurial abilities and opportunity recognition, through to postgraduate research looking into what is required to be innovative, productive and competitive in the digital age.'
QUT Vice-Chancellor and President, Professor Margaret Sheil AO
A university-wide entrepreneurship initiative
QUT Entrepreneurship is a new university initiative to encourage entrepreneurial thinking in all our students. Led by Professor Rowena Barrett and housed in the QUT Business School, it builds on our heritage as an entrepreneurial powerhouse to help our students make their ideas a reality.
We connect students with alumni and industry experts who teach them to identify and act on entrepreneurial opportunities through programs, activities and events. Through co-working spaces like the QUT foundry and The Precinct, we're helping foster a community that empowers the next generation of entrepreneurs.
Partner with us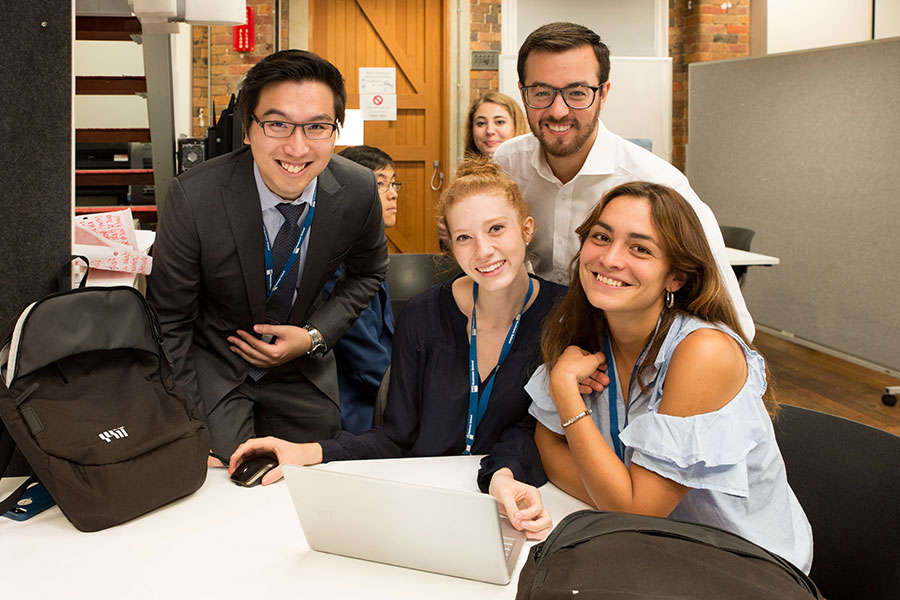 Support entrepreneurship
Your support can help build early-career entrepreneurs. By giving towards entrepreneurship scholarships and resources, you'll be supporting QUT students learn about and engage in entrepreneurial pursuits while building entrepreneurial venture.
Become a mentor
Share your entrepreneurial experience and expertise with our students as they develop their own entrepreneurial mindset and venturing. As a mentor, you could work with students one-on-one in the QUT foundry, participate in group mentoring sessions or be a guest lecturer in one of our many entrepreneurial-focused programs.
How we support entrepreneurship
We support entrepreneurship across the breadth of the university community, through activities, events, student initiatives, public incubators and commercialisation opportunities for staff and alumni.
The foundry
The QUT foundry is the hub for all things entrepreneurship at QUT. Our foundry staff work closely with a range of stakeholders to connect students, alumni and industry together in a supportive learning community.
It is the place to meet others at all stages of their entrepreneurial journey and open to all QUT students. Through industry-leading events, entrepreneurial learning and development opportunities and a range of resources, it enables entrepreneurs to further explore and build their portfolios.
QUT CEA (Creative Enterprises Australia)
CEA works to close the gap between creative excellence and business acumen. CEA offers a network as well as tailored programs like the Collider Accelerator and other creative technology-focused events.
QUT bluebox
QUT bluebox helps the QUT community get their commercial ideas out into the real world. It does this through the Innovation Challenge, an acceleration program and a fund, amongst other resources for growing ventures.
MIT Bootcamp
In partnership with MIT Bootcamps and Advance Queensland, the Bootcamp offers entrepreneurs a week-long intensive program to inspire their ideas and accelerate their projects.
The future of helmets
The ANTIordinary soft helmet may look like a knitted beanie, but a special lining makes it go rock hard when whacked.
Invented by QUT engineering student and entrepeneur, Rob Joseph, it's hoped the beanie will offer snow-goers a more comfortable alternative to a helmet.
Cash for data
The Velvet Hotshot is a small modem-like device that can be added to an existing internet connection, allowing users to share their data with neighbours and passers-by - and get paid for it.
QUT PhD student and software engineer, David Poxon hopes Velvet will do to telcos what Uber has done to taxis, giving buyers easy access to data without needing a phone company contract.
Empowering Indigenous entrepreneurship
Barayamal is Australia's first Indigenous business accelerator, with a focus on helping Indigenous startups and schoolchildren become the nation's new 'Indigipreneurs'.
Launched by QUT Master of Business student Dean Foley, it is hoped Barayamal will help Indigenous entrepreneurs get real support for their visions.
Our outstanding alumni
Our annual QUT Outstanding Alumni Awards recognise outstanding graduates of the university, who have displayed exceptional professional, academic or research achievements and contributions to the community.
The awards were an opportunity to celebrate QUT graduate and Ezidebit co-founder Michael Dempsey for his long-standing contributions to entrepreneurship.
Research in entrepreneurship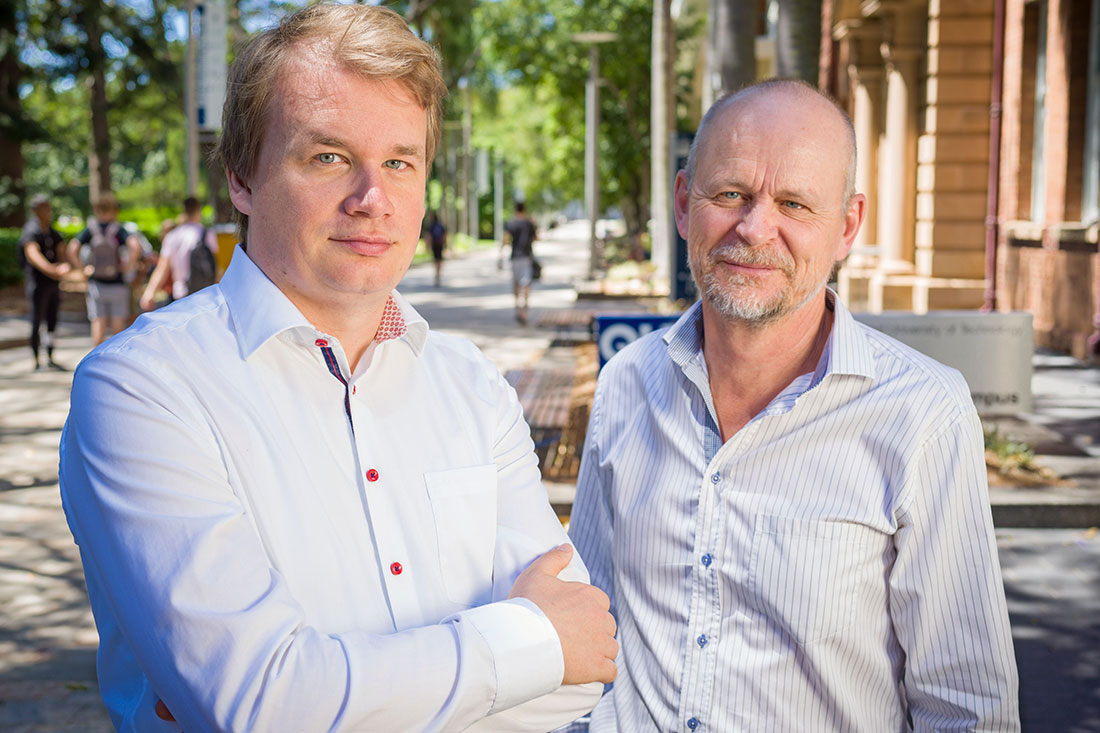 Australian Centre for Entrepreneurship research (ACE)
ACE is a globally leading hub for research-based knowledge about entrepreneurship. Led by Associate Professor Martin Obschonka, the ACE team produce high quality data and research that can inform debate and be used to design effective entrepreneurship policy and practice.
Teaching the next generation of entrepreneurs

At QUT, we practise what we preach. Entrepreneurship is embedded in our degrees. Whatever course you choose to study, you can be sure to find curriculum and teachers that will inspire and empower you to realise your entrepreneurial vision.
As the university for the real world of today, it's our promise to prepare you to shape the real world of tomorrow. Entrepreneurship is the key to realising this promise.
Minor in entrepreneurship
A university-wide minor in entrepreneurship is available to any student. The minor is made up of:
News and events
11 Jun 2019
The co-founder of streaming media giant Netflix will be one of the judges of the QUT bluebox Challenge, a pitch competition for the best emerging QUT startups.
29 Aug 2019
QUT Entrepreneurship invite you to join us at the first QUT Waste Maker Day. For more information contact: entrepreneurship@qut.edu.au
Contact us

Contact us to discuss entrepreneurial partnerships, activities and mentoring opportunities.