About us

Our high-achieving graduates, advanced research and strong industry engagement puts us at the forefront of building positive change in our future cities, landscapes and urban systems.
Study
Learn from the best, develop your skills in real industry settings and build strong connections for your future career.
Study with us
Research
Our researchers collaborate on projects in specialised research groups and facilities across disciplines and institutions.
Explore our research
Engage
Gain access to our expertise, find next-generation talent or join our thriving alumni community.
How to engage with us
Our schools

Our schools are changing the world through education and research.
Our people

Leadership
Browse our executive team and learn about our vision to build a brighter future.
Our experts
Explore our staff profiles to discover the amazing work our researchers are contributing to.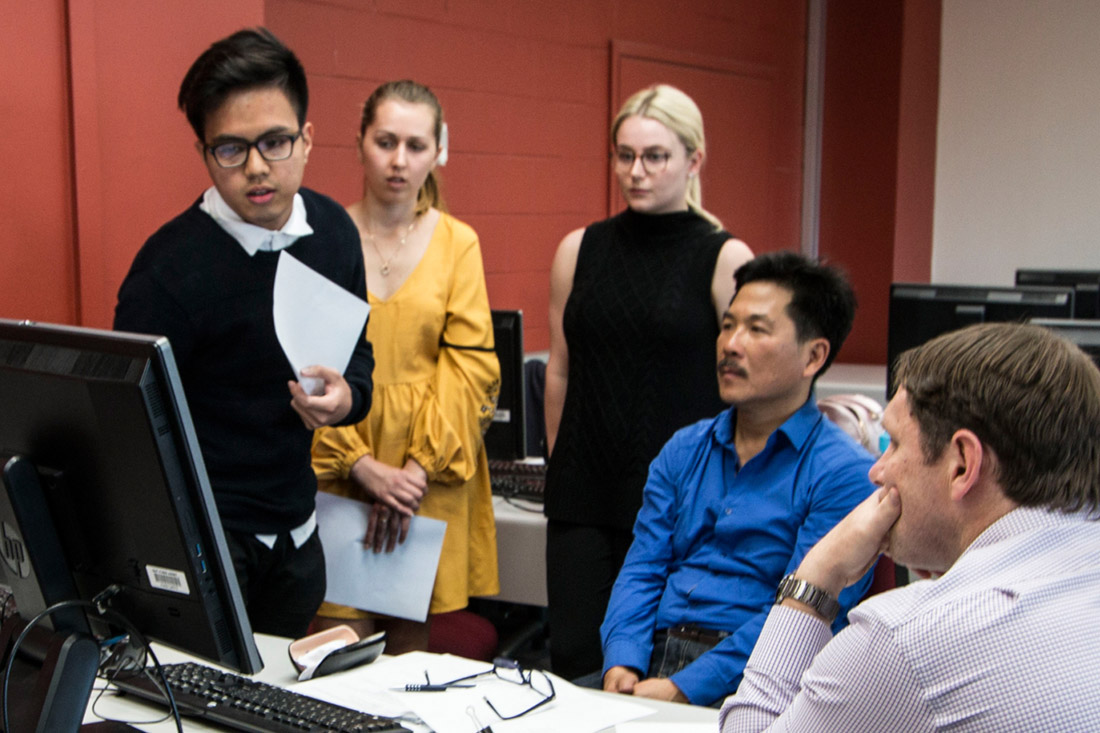 Industry partners
Forming a research partnership with us will provide many benefits to your organisation.
Our expertise in finding solutions to complex problems means that we deliver real-world results for our partners in industry and government.
You can partner with us and secure significant real-world advantages for your organisation.
Partner with us
News and events
30 Nov 2021
QUT Faculty of Engineering, School of Mechanical, Medical and Process Engineering hosted the annual industry research event.
29 Nov 2021
Sustainability will be a key theme of QUT's 2021 Design Festival Showcase, which will feature graduating design students' projects on biodiversity, turtle conservation, fashion waste, reimagining suburbs to connect more with nature, and much more.
26 Nov 2021
QUT's Future You STEM Summit for high-achieving teenagers is hitting the road for its very first visit to Cairns, Bundaberg, Mackay and Toowoomba.