About us

Our high-achieving graduates, advanced research and strong industry engagement put us at the forefront of building positive change in our future cities, landscapes and urban systems.
Study
Learn from the best, develop your skills in real industry settings and build strong connections for your future career.
Study Engineering
Research
Our researchers collaborate on projects in specialised research groups and facilities across disciplines and institutions.
Explore our research
Engage
Gain access to our expertise, find next-generation talent or join our thriving alumni community.
How to engage with us
Future Directions
More than ever, our communities face significant intergenerational challenges such as population aging, climate change, and environmental degradation.
Our faculty is committed to addressing these challenges through our education and research. Future Directions (PDF file, 6.6 MB) outlines the key goals we will strive to achieve as a faculty over the next five years.
Our schools

Our schools are changing the world through education and research.
Our people

Leadership
Browse our executive team and learn about our vision to build a brighter future.
Our experts
Explore our staff profiles to discover the amazing work our researchers are contributing to.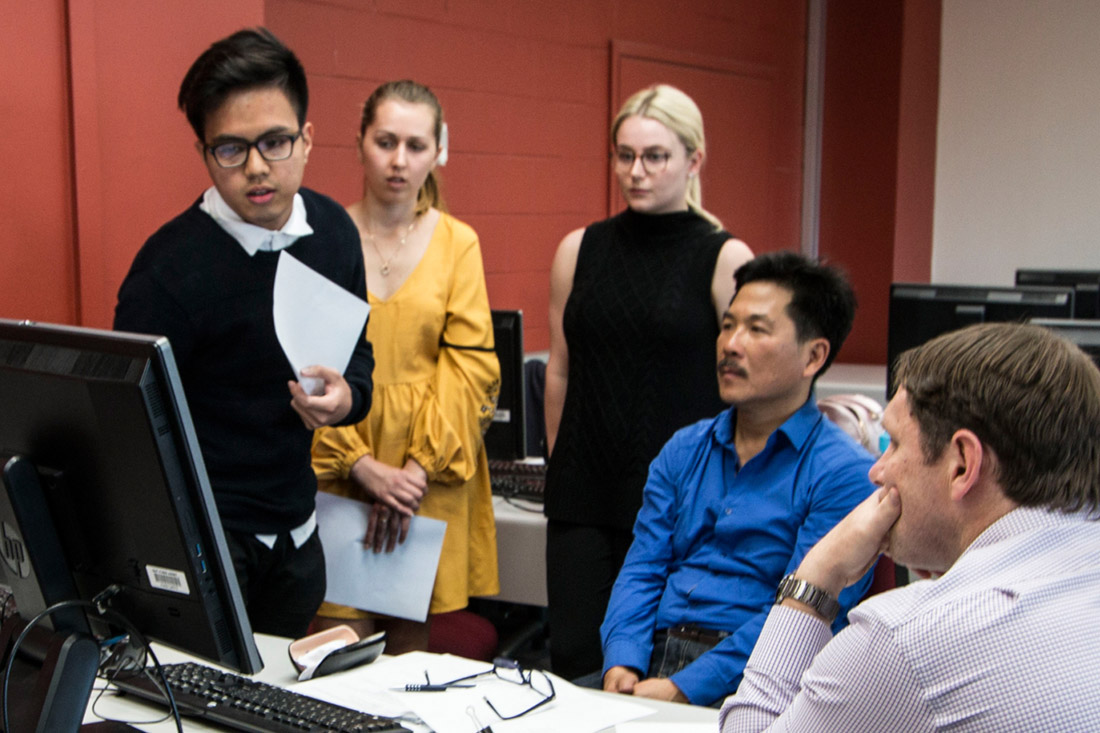 Industry partners
Forming a research partnership with us will provide many benefits to your organisation.
Our expertise in finding solutions to complex problems means that we deliver real-world results for our partners in industry and government.
You can partner with us and secure significant real-world advantages for your organisation.
Partner with us
News and events
23 Sep 2022
Eight QUT researchers have been awarded $3,550,041 in ARC Discovery Early Career Researcher Awards. They are:
8 Sep 2022
QUT has continued its investment in clean and green energy in Queensland by renewing its International Cooperation Agreement with the University of Tokyo (UTokyo) to develop joint venture projects and facilitate joint academic and scientific activities.
2 Sep 2022
Research commercialisation and knowledge transfer in agriculture, manufacturing, space, and other key industries have earned QUT national recognition in three-of-six Knowledge Commercialisation Australasia (KCA) Australasian Research Commercialisation Awards announced last night.