Highlights
Build a qualification that supports your interests and career aspirations and equips you with the skills to transform and shape the future through information technology
Learn from lecturers who are experts in their field and include award-winning teachers and world-renowned researchers
Benefit from strong industry connections with valuable insights into information technology and opportunities for internships here and overseas
Major in Computer Science or Information Systems
Gain hands-on experience in state-of-the-art facilities and the skills required to be in demand as a problem solver and innovator across a diverse range of industries including aviation, mining, engineering, finance, retail, logistics, government, health, entertainment, networking and communications
Highlights
Build a qualification that supports your interests and career aspirations and equips you with the skills to transform and shape the future through information technology
Learn from lecturers who are experts in their field and include award-winning teachers and world-renowned researchers
Benefit from strong industry connections with valuable insights into information technology and opportunities for internships here and overseas
Major in Computer Science or Information Systems
Gain hands-on experience in state-of-the-art facilities and the skills required to be in demand as a problem solver and innovator across a diverse range of industries including aviation, mining, engineering, finance, retail, logistics, government, health, entertainment, networking and communications
Your information technology degree features common units in the first year, giving you the opportunity to explore the full range of information technology majors before you choose your career specialisation.
QUT courses for you
Like to save your courses?
Please enter your first name and email so we can save your courses for you
Your saved courses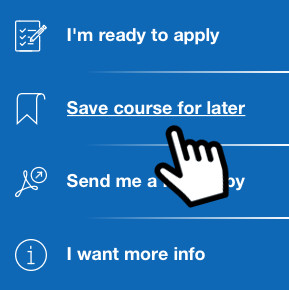 You can save a course from any from course page.
Your recently viewed courses