Capturing the essence of Australian sport
The QUT High Schools Esports League is a competition based on principles of sport and education. The competition aligns with core principles of Australian sport:
fair play
respect
responsibility
safety (including esafety).
Throughout the competition you'll engage in peer-to-peer learning with the aspects which are embedded into our program, from student led commentary to officiating sport processes.
Industry-leading skills
It's not just about the competitive side of esports. Because all our events operate under the guidance of QUT esports professionals, you can learn from the experts and develop key production skills in:
sports commentary and hosting
multimedia, lighting, sound and broadcasting production
livestream moderation and social media
officiating esports events - standards, competition styles and reporting
wellbeing and online safety skills.
We have been working alongside high schools since 2017 developing all aspects of esports and industry-related skills for the future.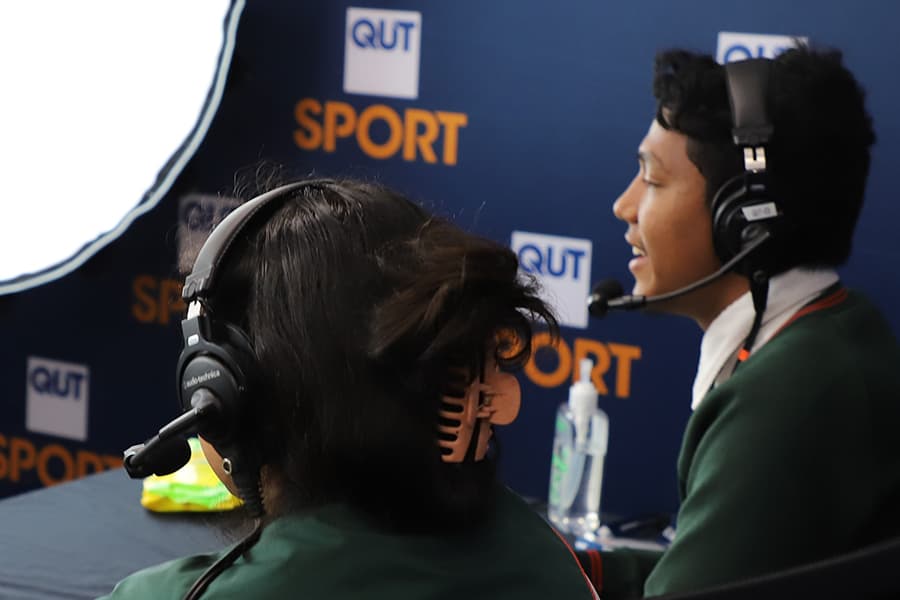 Providing a pathway to the QUT Tigers Academy
The QUT High Schools Esports League gives you:
an immersive competitive experience and insight into university esports
a pathway to involvement within the professional esports industry.
QUT is home to the QUT Tigers Academy, Australia's first university-funded esports development program for aspiring League of Legends athletes.
The Academy supports you through our Oceanic-leading program with all the benefits linked to our Elite Athlete program including:
high performance coaching
fitness and nutrition advice
sport psychology
academic assistance.
As part of the high school program QUT Academy athletes join on event days and community outreach sessions to work alongside their junior peers in coaching, broadcasting and program operations to provide an inspirational learning experience.
Our commitment to child safety and protection
We comply with the requirements of the Working with Children (Risk Management and Screening) Act 2000 and operate under a university-wide Child Protection Policy and Child and Youth Risk Management Strategy.
The QUT esports team are required to complete training including:
QUT's Code of Conduct and Health, Safety and the Environment Training
QUT esport induction training
Australian Sport Play by the Rules: officiating, ethics, integrity and child protection training.
Your high school should apply all regular risk management processes before attending the event.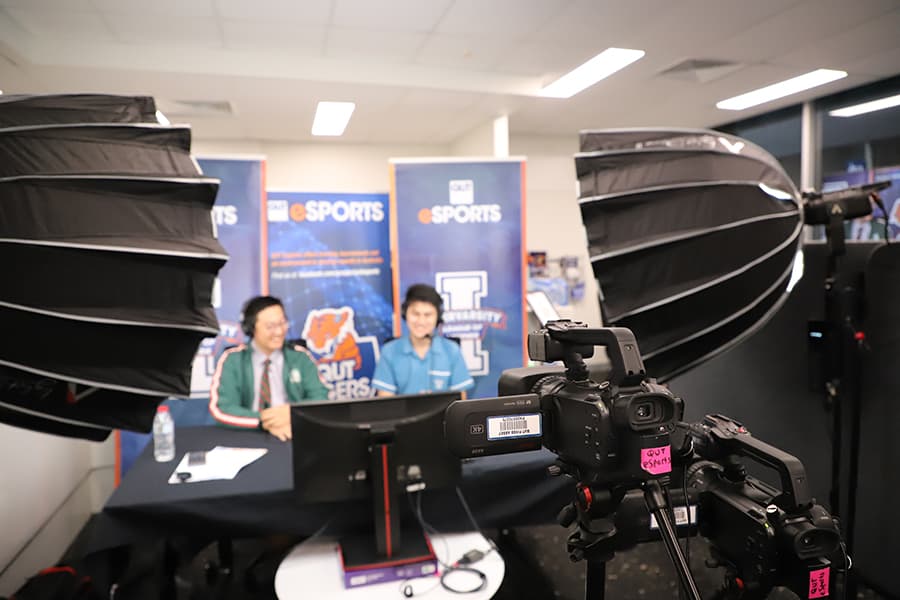 Season dates and further information
The 2022 Season commences in October 2021 and is limited to 32 schools across Queensland.
Setting up a team
School teams compete for a place in either the Tiger (performance) and Super (development) league at the High School Season Commencement Event held on October 9th at the Nissan Arena Stadium but must pre-register before attending this event.
Teams can have a minimum of 6 students with a maximum of 20. Your school must be located in South-East Queensland.
What you'll receive
All schools receive a league package upon sign up and resources throughout the school year which include:
participant access to the 2021 Major Esports Event– held October 9th in the Nissan Arena
coaching sessions from QUT esports professionals
esport information packs – including QUT esport research publications (i.e. Strength & Conditioning, Psychology, Nutrition)
access to the QUT Esport Arena where schools can train and compete using latest technology (we currently offer access to our i9 3090 machines)
2 online safety sessions held during the year
school resource pack for your arena and team (includes: student lanyards, student league t-shirt, posters, safety information).
The price for four school terms (October 2021 to September 2022) is $1,000 per school.
League of Legends competition

Date and location
Date

October 9 2021

Location

Nissan Arena

Event

3v3 League of Legends competition
Get set for the action
Kick starting the 2022 season, our first 32 schools to register will take part in a 3 versus 3 League of Legends competition at Nissan Arena on October 9th!
This event will be the first of its kind run in Queensland, and promises to be a fast paced, action packed event for your school to spectate and compete in. Schools will compete in multiple rounds throughout the day and are competing for their school ranking ahead of the commencement of the 2022 QUT Esports High School League.
In addition to contesting the event, you will have casting opportunities and obtain hands-on experience leading fellow students in this friendly, immersive esports experience that combines the best elements of esports, technology, sport and online safety practices!
In addition to the 32 schools battle, the Tigers Academy will take to the stage to showcase their skills, providing a rare insight into on-stage competitive esports!
Schools must register and pay their annual fees to attend and will be able to pick up their 2022 high school esports resource pack and meet our program leaders.
Nissan Arena is subject to a COVID safety plan and the maximum amount of spectators will be determined in accordance with Queensland Health and Industry regulations. Currently, 30 tickets will be offered per school but are subject to change pending latest updates from Queensland Health authorities. Further questions should be directed to esports@qut.edu.au