Waise Miller
Bwgcolman woman, Great Palm Island. Bachelor of Nursing
'I am beyond grateful for the opportunity to be a part of QUT's Indigenous Accommodation Program. It was very hard to find accommodation in Brisbane and a little scary doing it alone and without the program I would not be attending university in Brisbane. There are so many attributes to the program, but the location of the accommodation has been perfect; smack bang in the city, plus the program allowed me to make so many friends and hopefully some I will have for life.'
The Indigenous Australian Accommodation Program (IAAP) is a twelve-month transition support program available to Aboriginal and Torres Strait Islander students who are relocating from regional, remote, or interstate to QUT for their first year of study. The program provides subsidised accommodation at Student One Elizabeth St amongst a culturally supportive environment with a pastoral carer (Oodgeroo Unit's Indigenous Program Coordinator ) who journeys with program participants throughout the year delivering life skills workshops, social and cultural events and activities.
Get a great start at university
Our Pre-Orientation Program (POP week) will give you the best possible start to your studies.
Get to know your way around campus, organise your student card and set your timetables. You'll also take a day trip to Stradbroke Island to learn about the country of the unit's namesake, Oodgeroo Noonuccal.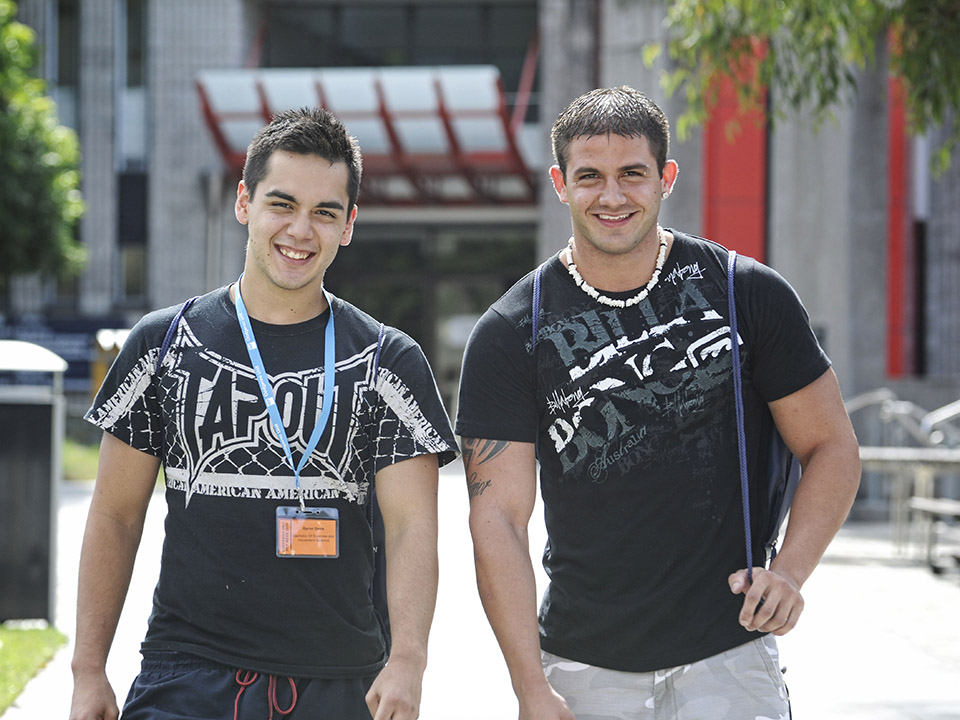 Am I eligible?
You are eligible if you:
are applying for an undergraduate course through QTAC
are of Aboriginal or Torres Strait Islander descent
are accepted as an Aboriginal or Torres Strait Islander in the community in which you live or have lived, and can provide Confirmation of Aboriginality from a community organisation.
How to apply
Step 1: Identify as Aboriginal or Torres Strait Islander when you apply for your course
When you apply for your courses through QTAC, make sure you:
identify as Aboriginal and/or Torres Strait Islander
list at least one QUT course in your top three preferences.
QTAC sends us the record of all identified Aboriginal and Torres Strait Islanders people who apply for QUT courses.
Step 2: Respond to your invitation
We will invite you to attend an informal interview for the alternative entry program. You will be invited to a separate interview for each of the QUT courses you apply for.
If you would like to be considered for the alternative entry program, complete and return your response form.
We will let you know the time and date for your interview. In response to the COVID–19 social distancing rules all CASP interviews for Semester 2 2020, will be conducted via video conference call or telephone.
Step 3: Attend a three-part assessment
We'll assess you to see if you're the right candidate for our program. The assessment consists of two parts, and lasts around 1 hour. It includes:
a 500 words essay indicating why you want to undertake your chosen degree/s at QUT including the reasons why you believe you have the ability to undertake tertiary level studies
an informal interview with an Oodgeroo Unit staff member and a representative from the faculty that coordinates your chosen degree. In response to the COVID–19 social distancing rules all CASP interviews for Semester 2 2020, will be conducted via video conference call or telephone. At your interview we will:

assess your potential to study a university course
provide you with information about courses you have chosen
answer any questions or concerns you have about studying at university.
What happens next?
If your interview is successful, and you have selected an eligible QUT course as your highest preference, QTAC will send you an official letter in the next available offer round.
If you accept your offer, we will contact you and let you know what you need to do to get started at university.
Want more information?

Contact our Oodgeroo unit for more information about this program.