A key capability for any successful researcher is being able to communicate their research and its impact to all audiences. QUT's Graduate Research Education & Development (GRE+D) hosts the annual Graduate Research Student Showcase in September each year.
The event is a celebration of QUT's graduate research student talent with the QUT Three Minute Thesis (3MT®) and Visualise Your Thesis (VYT) Grand Finals.
The 3MT and VYT are research communication competitions designed to assist graduate research students to communicate their research and its impact to a general audience.
The showcase is a public event highlighting the research of our finalists to students, staff, and the public.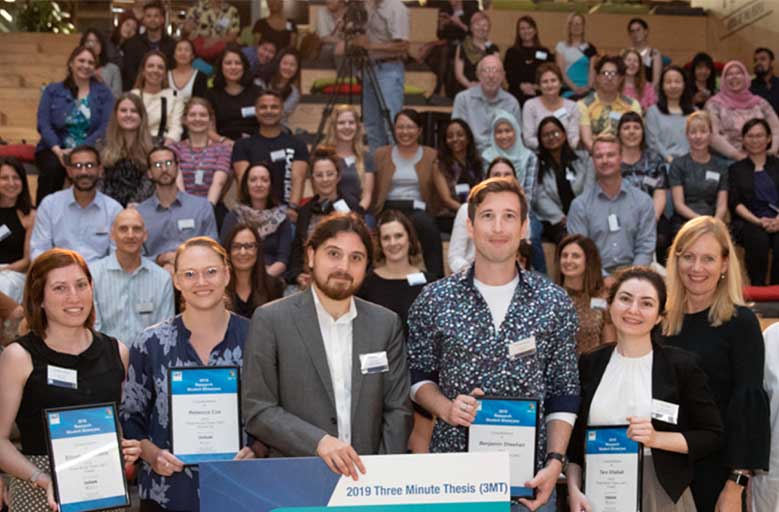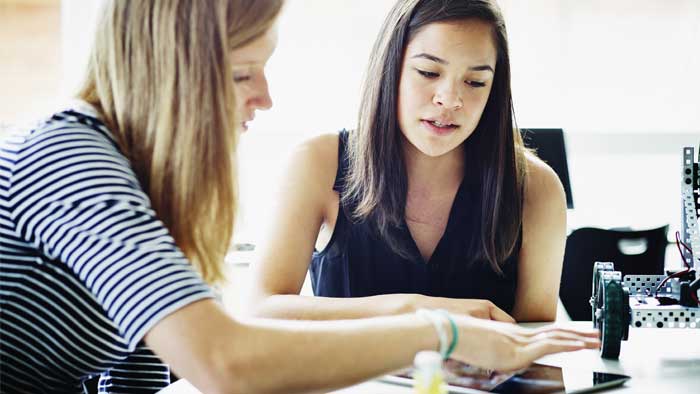 We support our contestants 
We are invested in preparing our students through our Graduate Research Education and Development (GRE+D) framework. With specialized training and coaching in research articulation and public speaking, our students develop skills in communicating their research and its impact to broad audiences.
QUT Three Minute Thesis (3MT®)

Three Minute Thesis (3MT®) is an international competition which cultivates graduate students' academic, presentation, and research communication skills. Graduate researchers have just 3 minutes to explain their research and its significance in a compelling speech. 3MT® challenges graduate researchers to consolidate their ideas and research discoveries so they can be presented concisely to a non-specialist audience.
2020 3MT winner
Ferran Nadal-Bufi
Starving cancer cells to death
Cancer cells need large amounts of energy to constantly grow. My research is looking at how we can starve cancer cells to death using a fascinating class of molecules called peptides. This represents an innovative strategy to design the next generation of drugs for anticancer therapy.
Watch Ferran's 3 minute thesis
Visualise Your Thesis (VYT)

Visualise Your Thesis challenges graduate research students to present their research in a sixty second, eye-catching digital display. Entrants are tasked with developing a striking presentation to encapsulate their research projects in short, engaging, digital narratives.
2020 VYT international winner
Kelly Wilson-Stewart
Protecting nurses from radiation exposure
When patients undergo x-ray procedures which utilise live imaging, staff are also exposed to radiation. This may lead to the development of cancer, cataracts, DNA or vascular damage. This research investigates which factors influence staff dose levels and will inform future efforts to minimise occupational dose to better protect staff.
Watch Kelly visualise her thesis
Contact us

Get in touch if you've got questions about our graduate research education program.
For enquiries about our Graduate Research Education and Development (GRE+D) program, email gred@qut.edu.au
For enquiries about graduate research industry engagement, email hdr.intern@qut.edu.au