Ignite a passion for young Australians to attend university and consider future careers in science, technology, engineering and mathematics (STEM).
Provide interactive, hands on experience
Almost every day of the school year, QUT's Extreme Science and Engineering Van visits Queensland schools to run free, engaging and educational workshops to inspire students to attend university and pursue careers in STEM.
Since 2001, the program has been engaging low income, rural and Indigenous students from Prep to Year 12 and providing teachers with valuable support.
Demand from schools has increased by more than 40 per cent over the past three years and continues to rise. In 2018 alone, more than 17,000 primary and high school students in economically disadvantaged areas north of Brisbane participated in 460 free in-school workshops delivered through the program.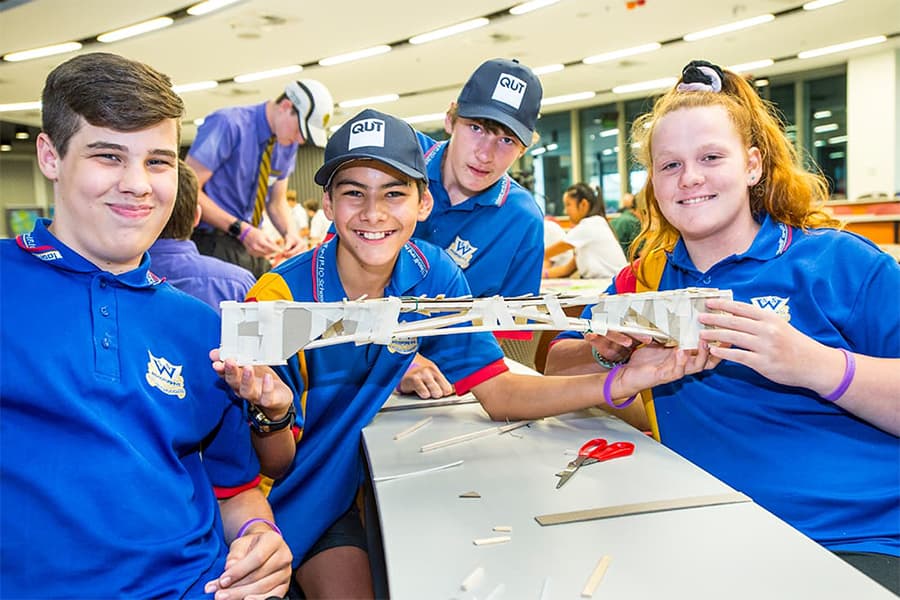 The program, which includes everything from using genetics and probability to investigate an alien's chances of survival, to helping students understand virtual reality games and code their own, has contributed to the increased interest in STEM in school and a boost to university enrolments in this area.
The program is delivered by current QUT STEM students, many of whom were visited by the Van while in school themselves.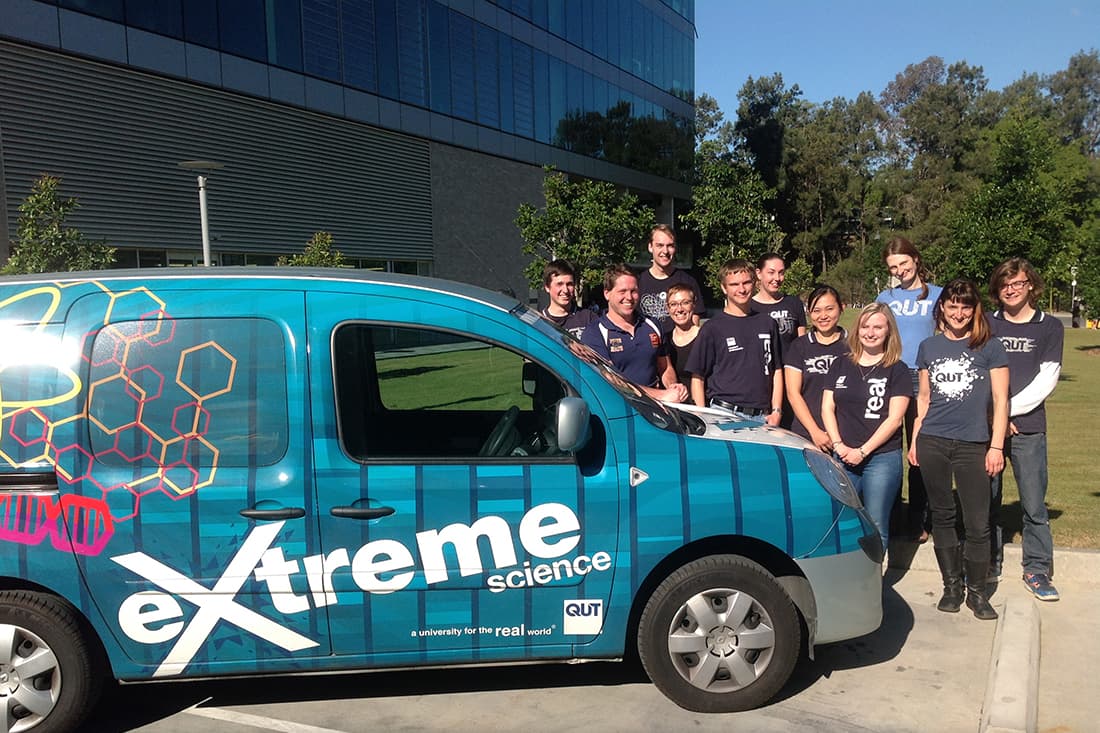 The STEM student ambassadors:
deliver engaging workshops mapped to the Australian curriculum
support students and teachers by facilitating access to state-of-the-art equipment and workshop materials both on and off campus
support and inspire students with experiences that connect fields of study and career outcomes.
Your gift will help:
expand the program beyond its current geographical focus to reach more students
purchase new vans to support the growing demand for the program
build aspiration for university study, particularly among low income, rural and Indigenous students and those who may be the first in their family to attend
inspire students to consider STEM careers
upgrade vital equipment for the vans
work closely with schools with significant Indigenous populations to elevate university attendance and careers in STEM.
The real world impact of your gift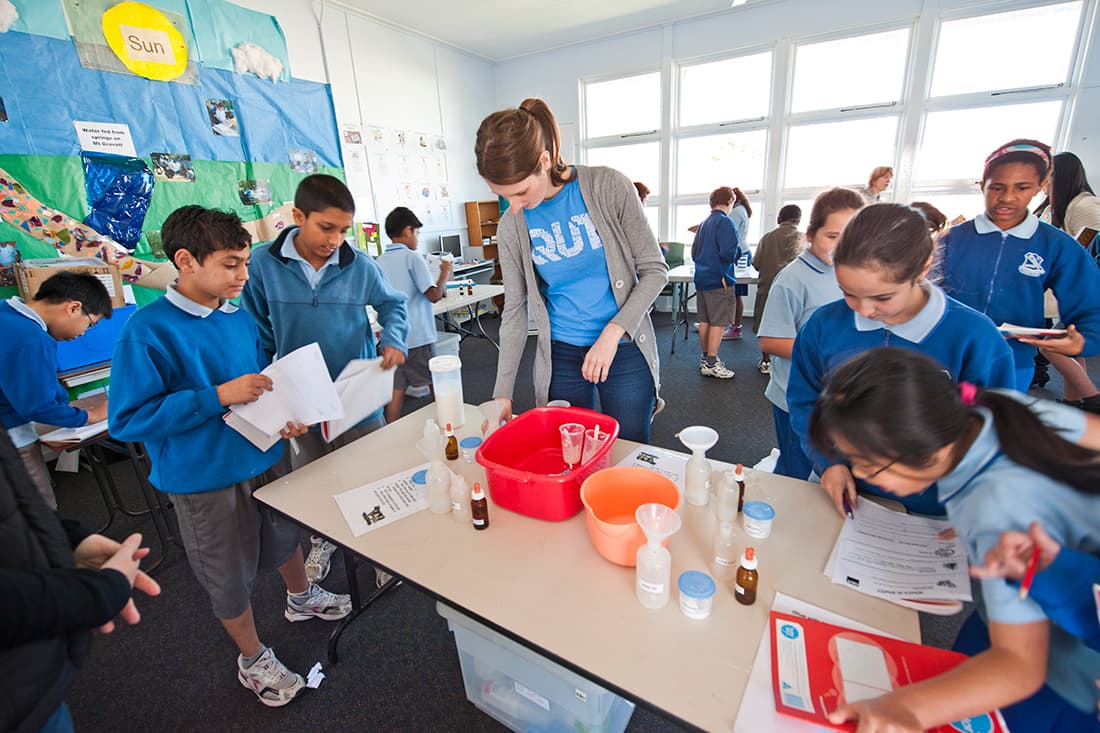 The program partners with schools to provide free, hands-on science and engineering workshops every day of the school year. With your help, we can continue to inspire young scientists by providing vital resources and experiences that schools would otherwise not be able to access.