QUT Sport offers a range of competitive and social sports on campus, supporting more than 25 sport and recreation clubs in our community.
For more information about the sports we offer, contact sports@qut.edu.au
Netball
From social games to state competitions, QUT offers heaps of opportunities for netball players.

QUT Netball organises a semester-based social competition, as well as entering teams into competitions and events such as the Queensland Premier League and the UniSport Nationals.
In 2019, the QUT Wildcats will play in the inaugural HART Sapphire and Ruby Series.
The club is open to students and the local community. To get involved, contact netball@qut.edu.au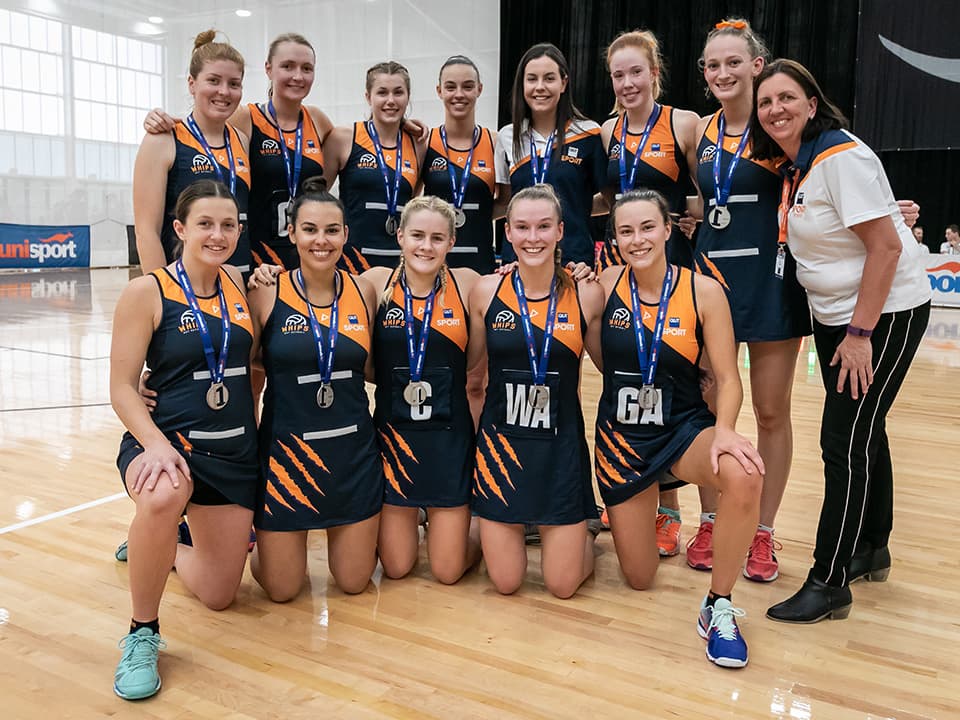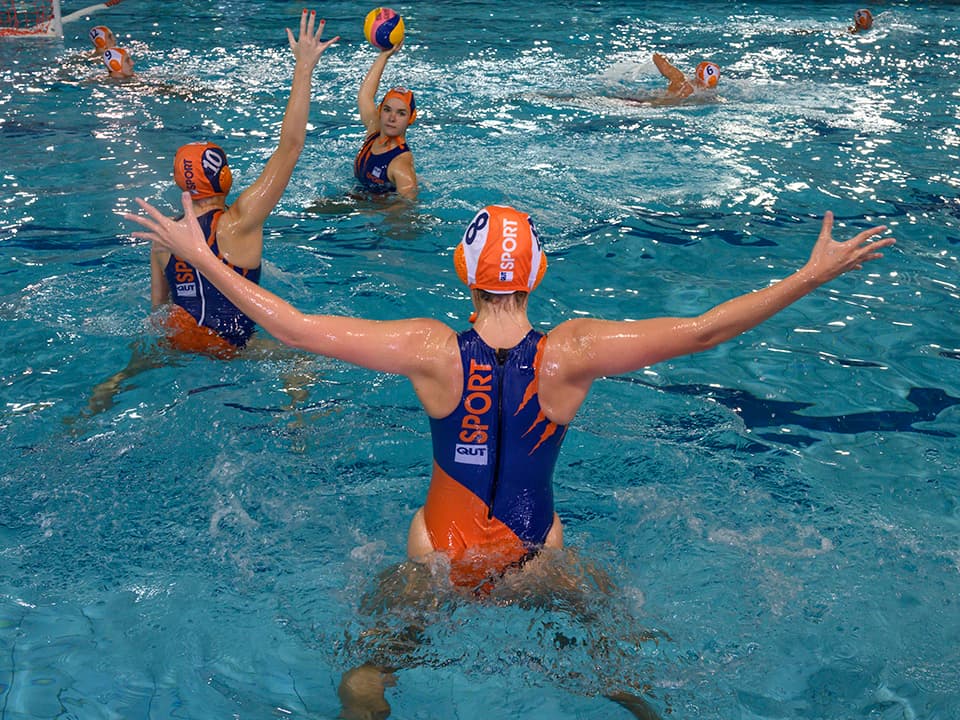 Water polo
The QUT Water Polo Club features members who range from university students, QUT alumni, juniors players of high-school age, and members of the community.
Players take part in Brisbane water polo winter and summer competitions, and QUT students can compete in the Div. 1 Nationals Competition hosted by UniSport Australia. QUT are the current women's champions and men's runners up.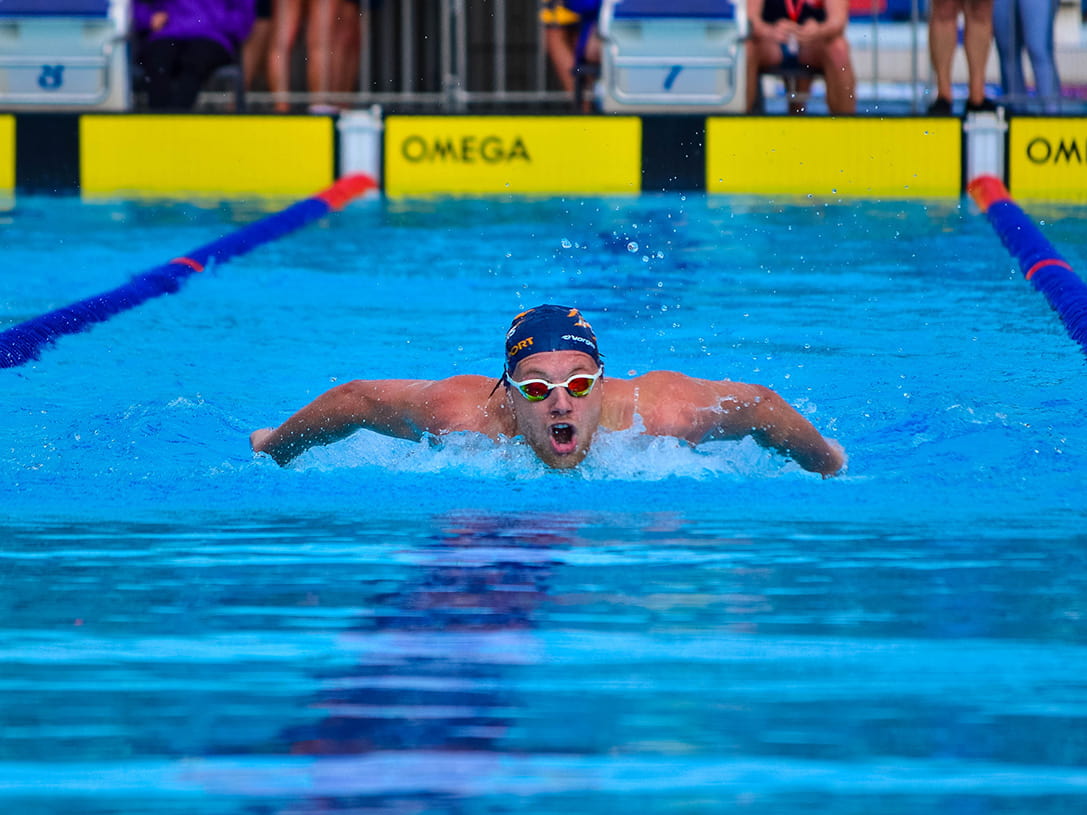 Swimming
From elite athletes to recreational swimmers, our campus pools are available for all.
Our pools cater for social swimming clubs, learn to swim classes for children and adults, sessions for international students and families, and women-only swim times.
We are proud that our pools are so low in chlorine that they are considered fresh water pools; a unique design feature that only a few pools boast nationally.
Dive in to swimming at QUT
Esports
We launched Australia's first university esports program in 2017 with a purpose-built esports arena at our Gardens Point campus.
QUT's own semi-professional esports team - the QUT Tigers - contest a range of esports events, including the League of Legends Oceanic Challenger Series (OCS).
Play the games
Sports clubs
QUT Sport is proud to support more than 25 sport and recreation clubs on campus and in the community.
To learn more about available clubs on campus, contact sports@qut.edu.au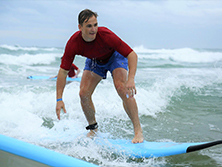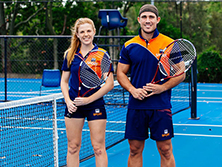 Student stories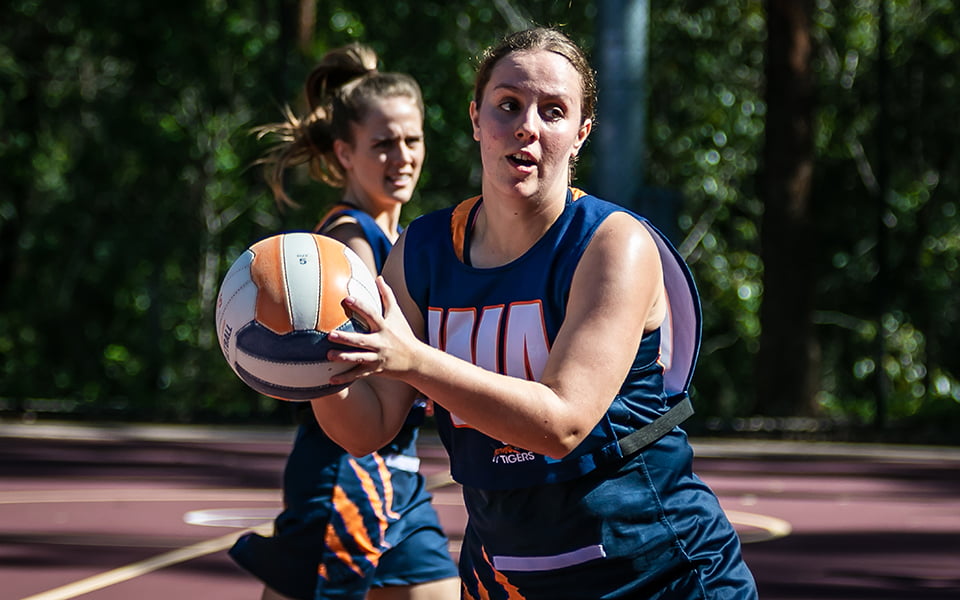 Developing athletes
'QUT Sport has exposed me to many opportunities that develop me not only as an athlete but also personally and professionally. Being a part of QUT Sport has been the best decision that I have ever made.'
Gabriella Anderson, QUT Nationals Div. 2 mixed netball team manager and Bachelor of Laws (Honour) student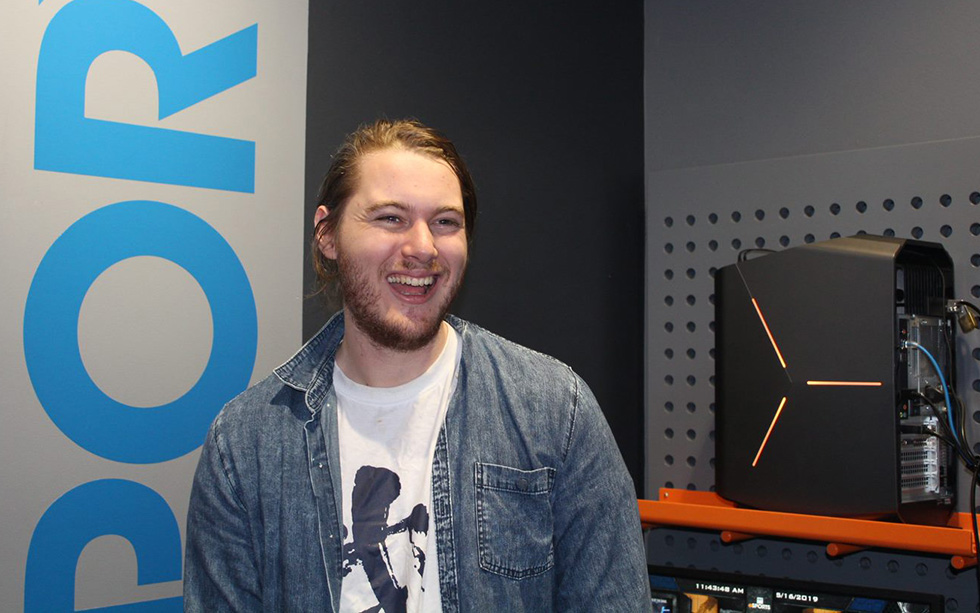 Esports volunteering
'If you are looking to improve your game, join or create a team, or maybe just meet a whole bunch of new friends, QUT esports is the number one place to be on campus.'
Marcellus Hinds-Meyer, Esports volunteer and Bachelor of Creative Industries/Bachelor of Business student