'Growing a bioeconomy allows us to produce food and renewable products while reducing carbon emissions and waste to protect our environment.'
The spark
'I asked myself "could we produce all the products we need from renewable materials that are affordable, scalable and sustainable?" In doing so, we could make agriculture more profitable, create jobs and build more resilient regional communities.'
Research aim
'Our primary aim is to use agricultural crops and residues to produce valuable sustainable bio-based products.'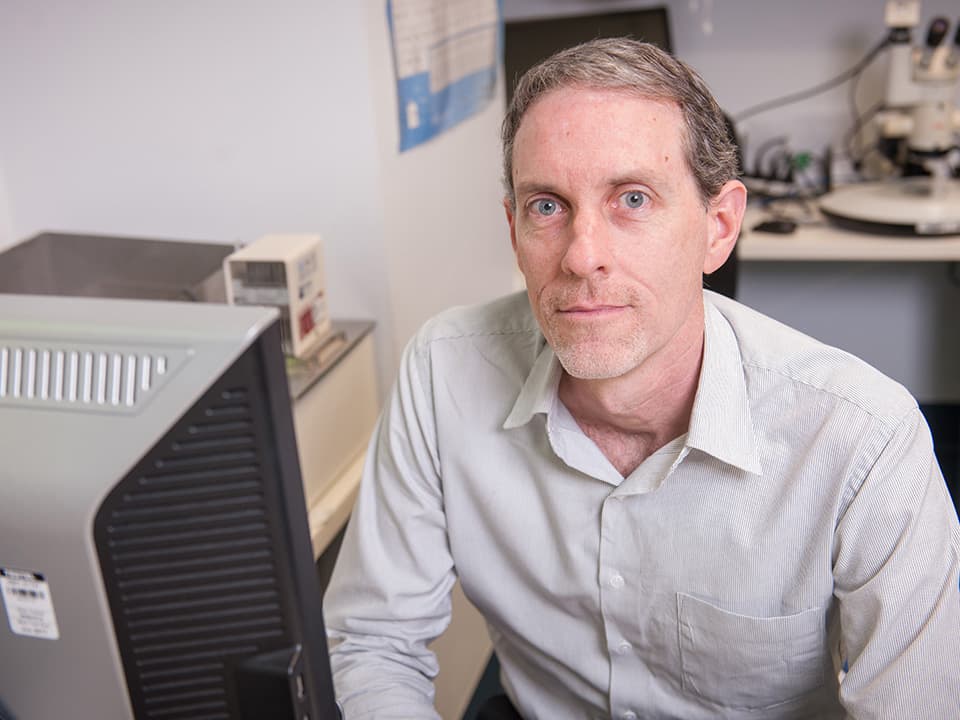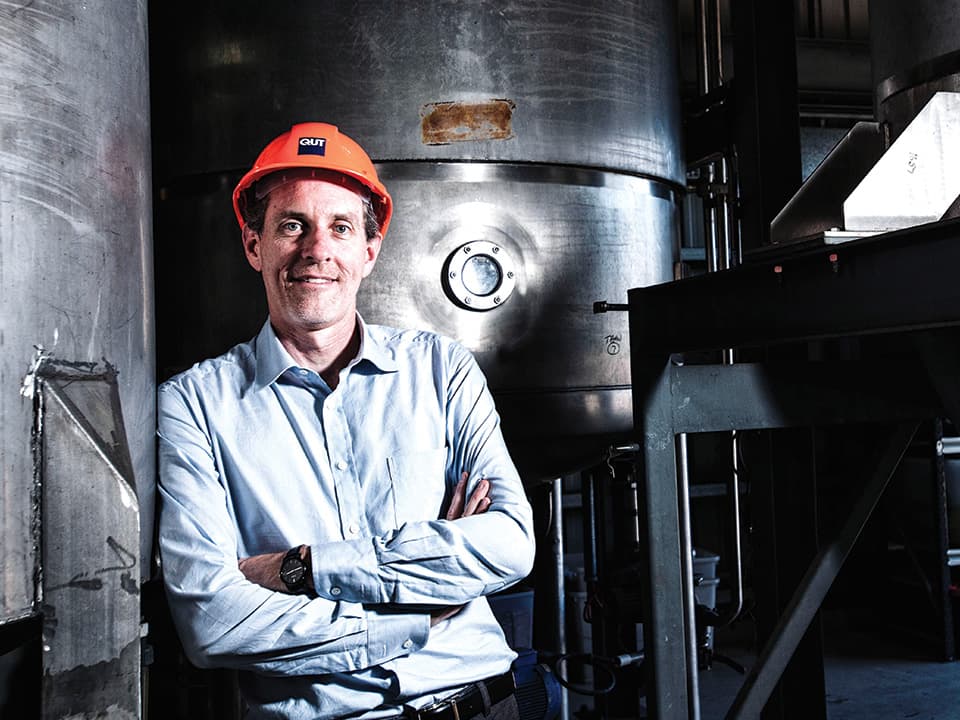 Real-world implications
'This research will create new opportunities to replace our demand for fossil-based products with bio-based products, creating circular supply chains. New biomanufacturing industries will create valuable jobs in rural and regional communities.
Being part of a global community of researchers, policy makers and civil society working to tackle the world's major challenges of food security, energy, climate and sustainability is highly satisfying. The need for us to work together on these challenges with a systems approach is really critical.'
The challenge
'The challenges we face to grow more food and produce more energy for a growing population while dramatically reducing carbon emissions are immense.'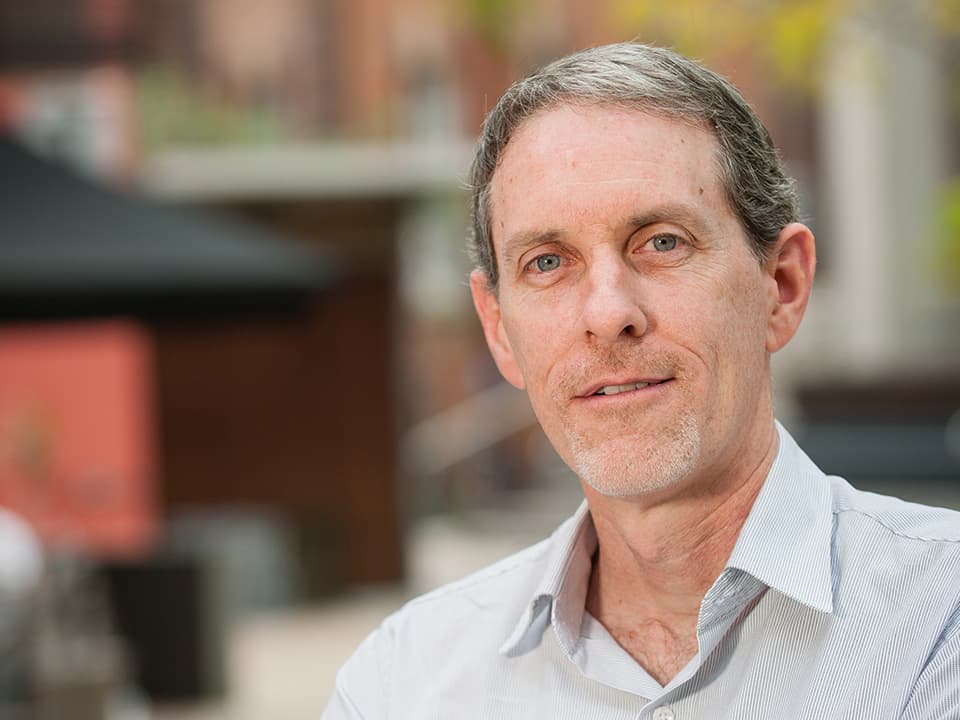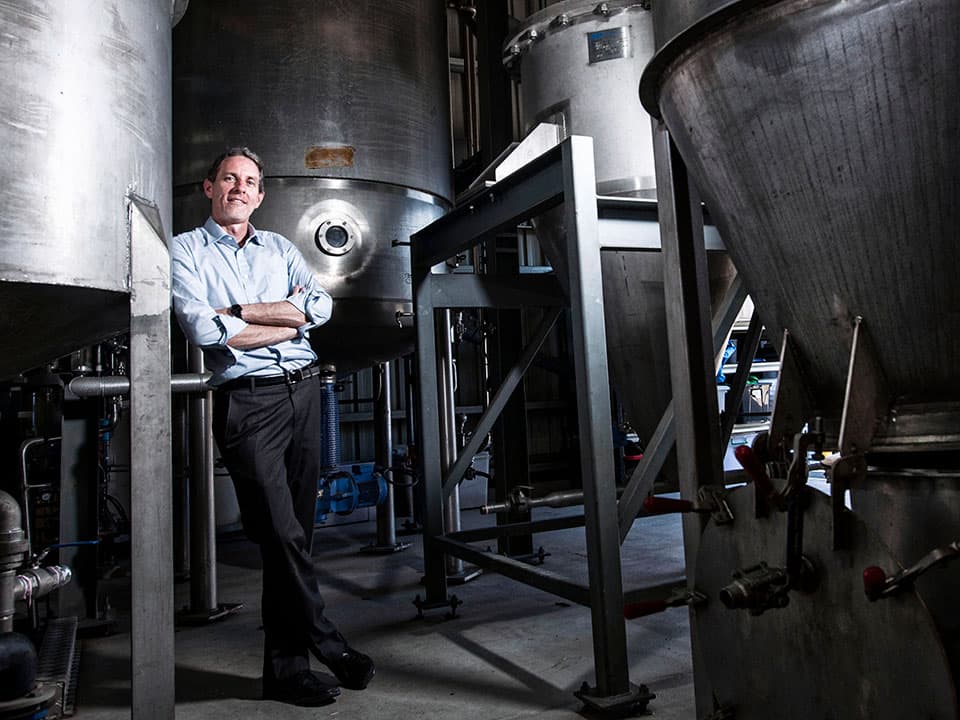 Teaching
'Teaching allows us to work together with our students on addressing these global issues. Our students are partners in our research and continually challenge and refine the way we think about the problems we are addressing.'
Key achievements
Contributed to and supported the development of the Biofutures priority sector in Queensland which is helping to grow Queensland's bioeconomy.
Developed the Mackay Renewable Biocommodities Pilot Plant – a unique scale-up facility for bio-based product research in Australia that is available to researchers around Australia and globally.
Developed green, solvent-based, pre-treatment processes for clean fractionation of lignocellulosic biomass which is critical for producing fermentable sugars for industrial applications.
Collaboration
Collaboration is critical in advancing bioeconomy globally. An example of this is involvement in the International Advisory Council of the Global Bioeconomy Summit, where I work with thought leaders from around the world on advancing the global sustainable development agenda through bioeconomy.
Key publications

O'Hara, Ian M., Tanticharoen, Morakot, MacRae, Elspeth, Imbrogno, Anthony, Rossi, Teresa, Sieber, Volker, et al. (2021) Land and sea: Addressing the challenges facing inter-regional ecosystems in developing a sustainable bioeconomy. EFB Bioeconomy Journal, 1, Article number: 100017.
Zhang, Zhanying, Harrison, Mark, Rackemann, Darryn, Doherty, William, & O'Hara, Ian (2016) Organosolv pretreatment of plant biomass for enhanced enzymatic saccharification. Green Chemistry, 18(2), pp. 360-381.