'I'm creating a new type of battery and supercapacitor to help pave the way towards a self-powered world, where wearable and electronic devices harness energy from natural resources.'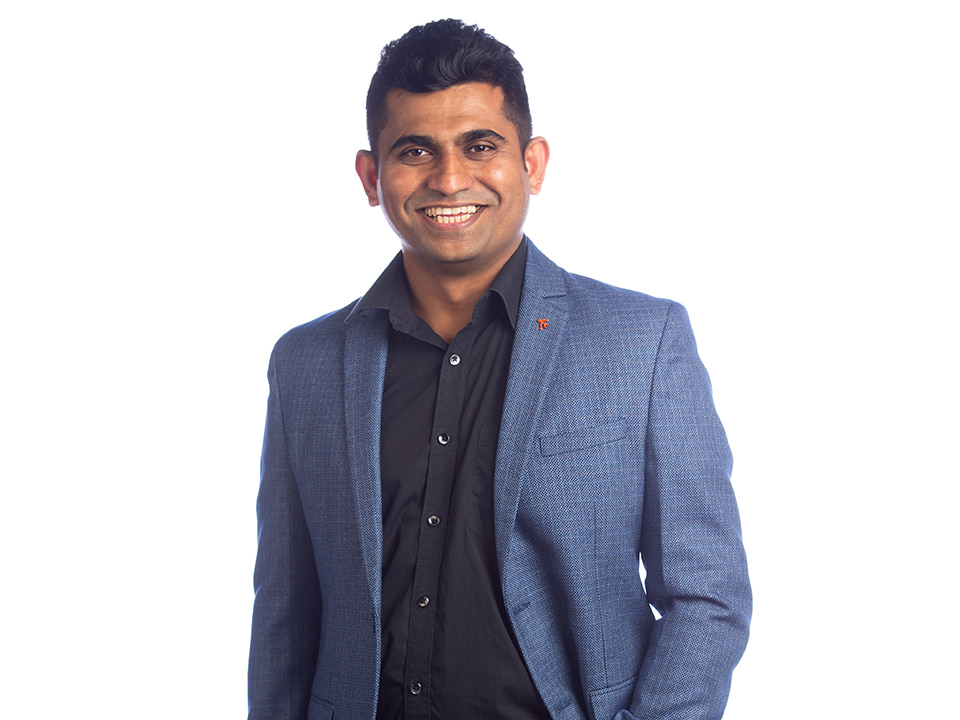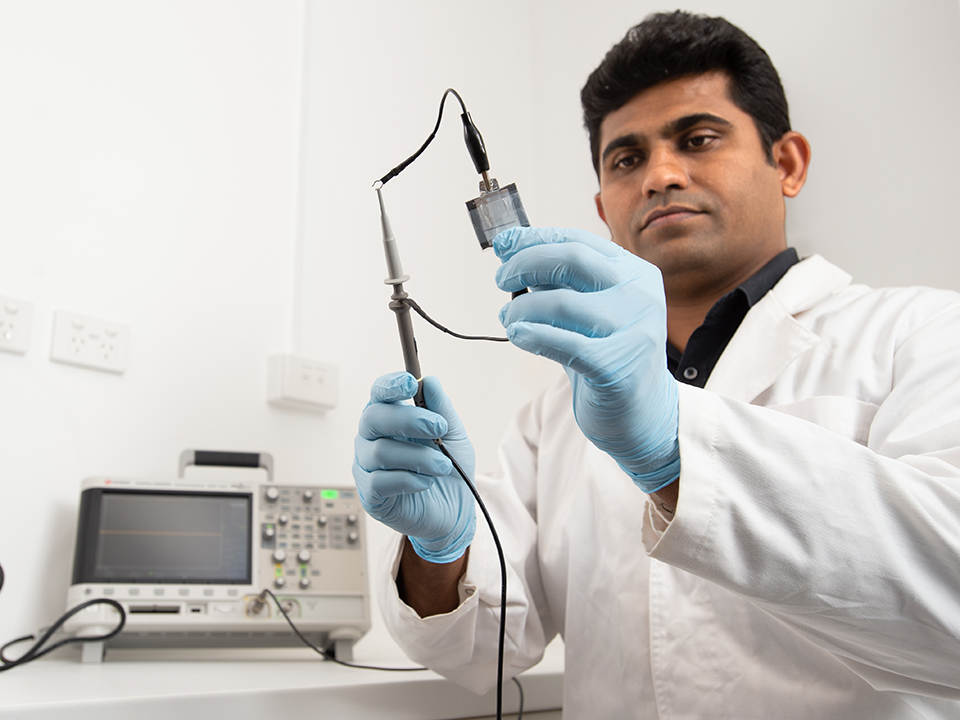 The spark
'Creating a new type of battery is a step towards smarter, smaller and faster consumer devices. The demand for energy storage has skyrocketed with unprecedented storage and release capacities of clean and renewable energy. Today, a life without batteries and supercapacitors would mean living without inventions such as smart phones, laptops, electric vehicles and planes.'
Research aim
'The goal of my research is to marry the properties of fast-charging supercapacitors and long-lasting batteries to create materials which can charge quickly and store a lot of energy. To create a battery that charges quickly and stores a lot of energy we need to investigate electrochemical interfaces, fine tune or tweak their characteristics at a sub-atomic scale.'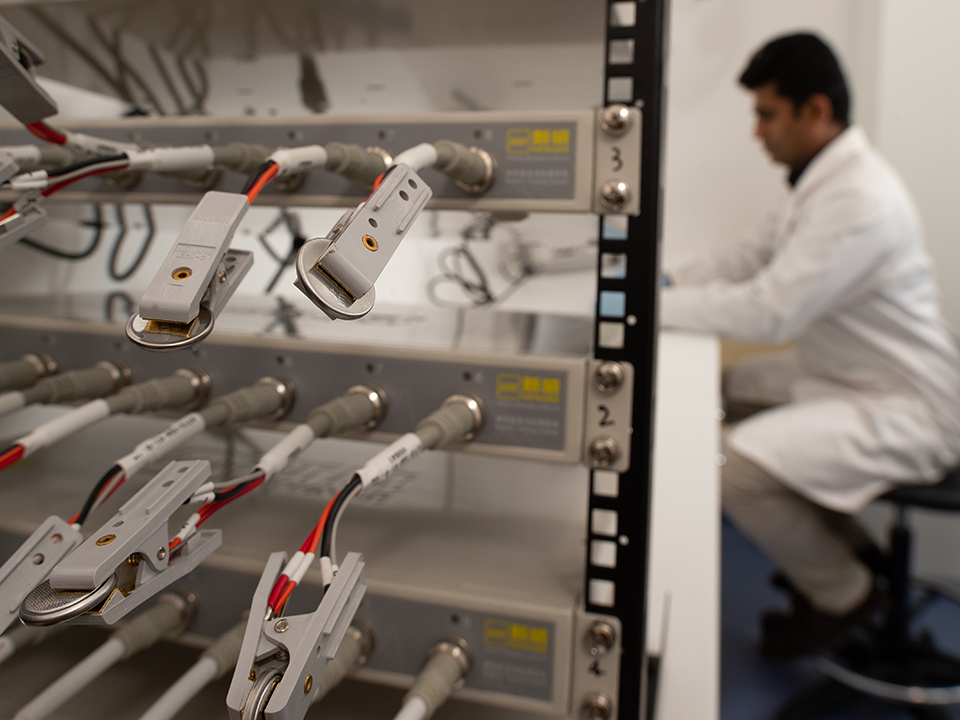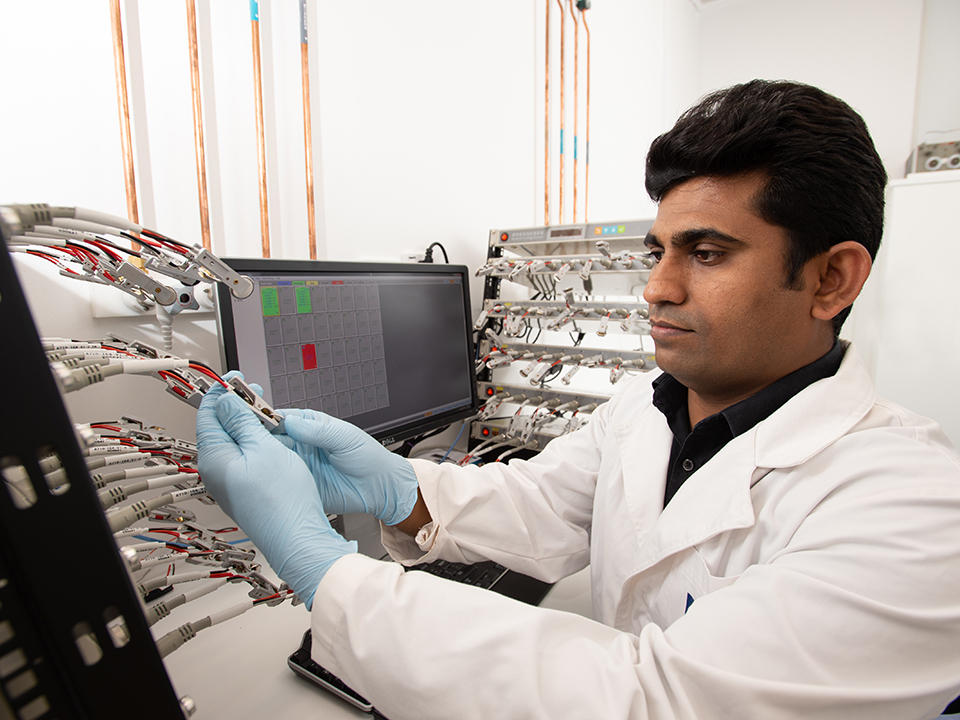 Real-world implications
'My research explores new materials and new mechanisms to develop safe, lightweight and performance-efficient energy storage technologies for a range of applications, from small wearable devices and self-powered medical devices to electric cars and space vehicles.'
The challenge
'The design and engineering of materials remains at the forefront of finding viable solutions for complex global energy problems. Electrochemical energy technologies, such as batteries and supercapacitors, are some of the most viable options for the clean conversion and storage of energy - but we are far from harnessing their full potential.'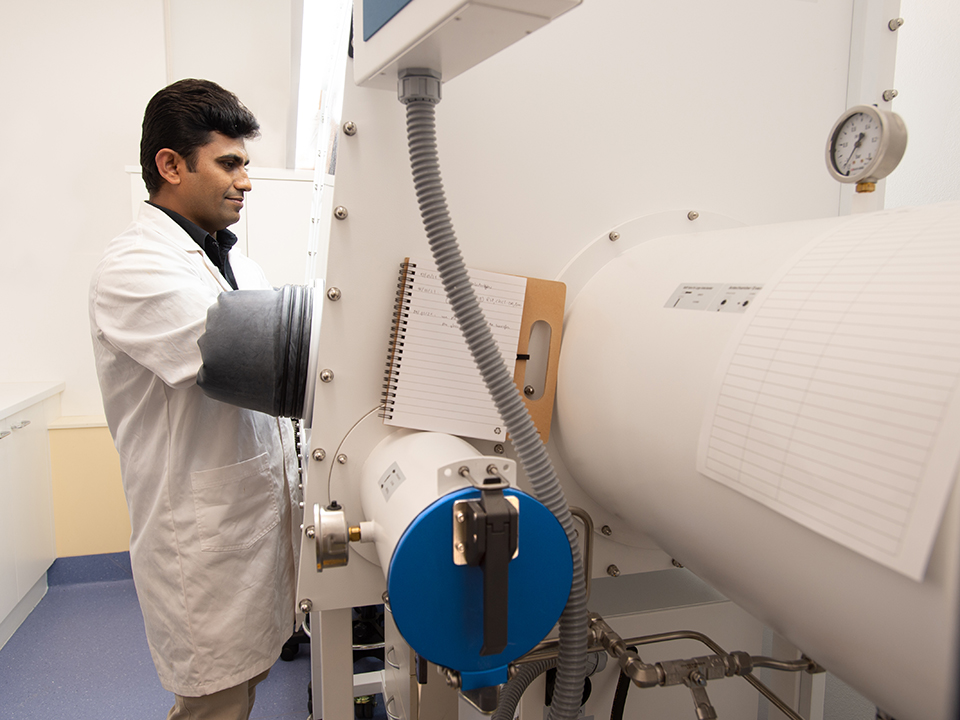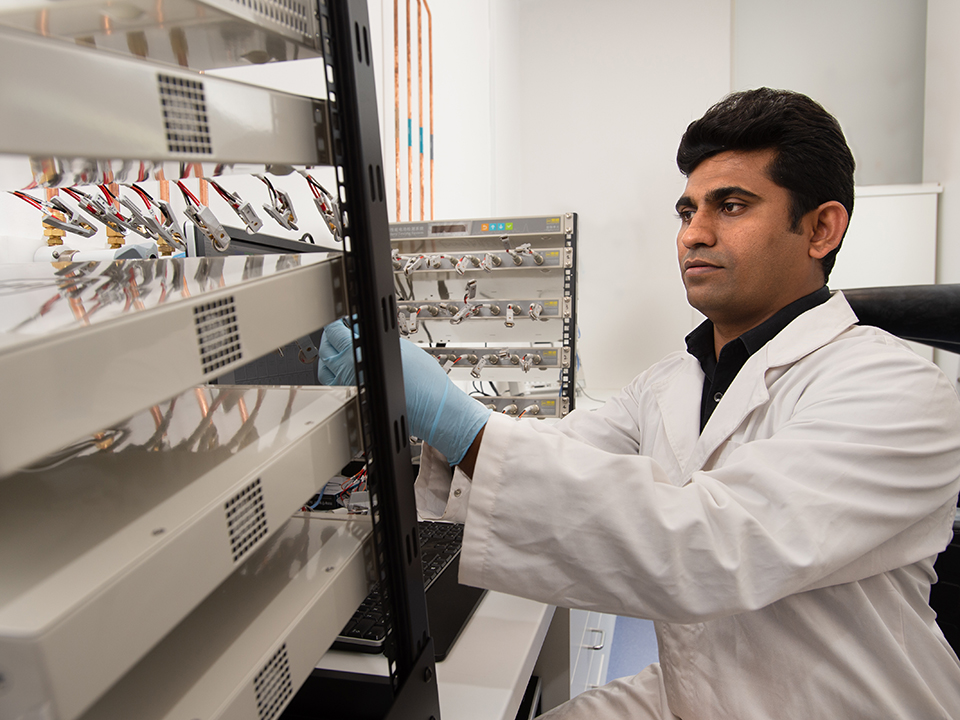 Teaching
'I enjoy supervising HDR students - the passion and energy of the young scholars I work with helps fuel discoveries. When you are part of a team where everyone is working together to make an impact, it pushes the field forward.'
Key collaborators

'I have collaborated with more than 50 researchers from more than 10 countries to widen the scope of my research field and share my expertise in emerging areas.'
Catalan Institute of Nanoscience and Nanotechnology (ICN2), Spain
Technical University of Munich, Germany
Regional Centre of Advanced Technologies and Materials, Czech
Indian Institute of Technology (IIT), Jammu, India
University of Adelaide, Australia
Key publications

Covalent Graphene‐MOF Hybrids for High‐Performance Asymmetric Supercapacitors, K. Jayaramulu, M. Horn, A. Schneemann, H. Saini, A. Bakandritsos, V. Ranc, M. Petr, V. Stavila, C. Narayana, B. Scheibe, S. Kment, M. Otyepka, N. Motta, D. P. Dubal, R. Zbořil, and R. A. Fischer, Adv. Mater, 33, 2021, 2004560.
True meaning of pseudocapacitors and their performance metrics: asymmetric versus hybrid supercapacitors, N. R. Chodankar, H. D. Pham, A. K. Nanjundan, J. FS Fernando, K. Jayaramulu, D. Golberg, Y. K. Han, D. P. Dubal, Small 2020, 16, 2002806.
Metal-Organic Framework (MOF) Derived Electrodes with Robust and Fast Lithium Storage for Li-Ion Hybrid Capacitors, D. P. Dubal, K. Jayaramulu, J. Sunil, S. Kment, P. Gomez-Romero, C. Narayana, R. Zboril, R. A. Fischer, Adv. Funct. Mater. 2019, 29, 1900532
News

Super solution in hybrid capacitor development
In a step towards a new type of energy storage, QUT researchers have developed a hybrid supercapacitor that offers the best of both worlds in energy storage.
In research published in Advanced Materials, Associate Professor Deepak Dubal and the research team, including Professor Nunzio Motta and PhD researcher Michael Horn, developed a hybrid supercapacitor which has a capacitor-type titanium carbide-based negative electrode and a battery-type graphene-hybrid positive electrode.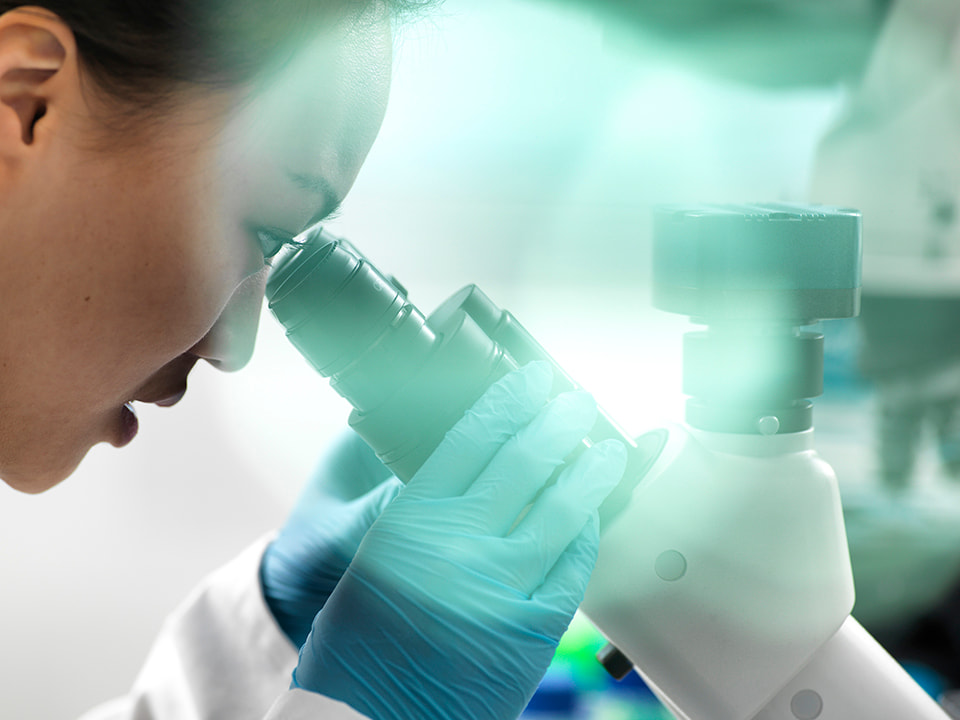 Centre for Materials Science
The QUT Centre for Materials Science provides a collaborative environment for curiosity-driven materials research and innovation.
Discover the centre