As a leading international development partner, the International Projects Unit (IPU) creates meaningful impact through the delivery of high quality capacity building programs in developing countries.
Our mission is to promote the university's engagement in international development projects and our positive contribution to development outcomes, broadening QUT's international and industry networks and contributing to our research and innovation agenda.
Areas of expertise
Since 2001, IPU has delivered more than 200 projects in the areas of:
health
leadership, governance and change management
business and entrepreneurship
education and VET
private sector development and capacity building.
IPU is experienced in delivering projects in South and West Asia, Indonesia, The Philippines, Vietnam, Myanmar, PNG and the Pacific, Africa and Latin America.
Our impact

Mental health care in Africa
Designed to introduce participants to Australian best practice in promoting mental health and tailoring such practices to fit their cultural context, the program addressed prevention, early intervention, and clinical skills as they relate to the assessment and general management of mental health conditions.
Twenty-five healthcare professionals from across the sector and a range of countries visited Brisbane in 2019 for this three-week intensive short course, before completing a further three weeks of learning and reviewing progress of their projects in Cape Town, South Africa.
Inclusive education
The objective of this course was for inclusive education practitioners, university staff, and government officials to build capacity in order to lead ongoing reforms and system enhancements to mainstream disability education within the current school system in Nepal.
Twenty-one participants completed a two week intensive course in Brisbane in 2019, with a pre- and post-course workshop in Kathmandu to review progress.
Family and child health
This course provided participants with the knowledge, skills and capability to identify needs and implement care to improve local child and family community health outcomes in Papua New Guinea, consistent with national goals. Participants conducted site visits to hospitals in Brisbane and completed coursework towards a graduate certificate in health, delivered by the QUT School of Nursing.
Twenty-four participants conducted two, 6-week long modules of training at QUT in 2019.
Developing curriculum
This program developed institutional capacity and support skills development in technical and vocational areas to increase the quality of TVET education in schools. Participants explored pedagogical approaches and processes associated with TVET in schools, digital technologies, frameworks and implementation plans, TVET curriculum and policy development drivers, workforce development and planning practices, and institutional arrangements.
Fifteen participants from the Royal Education Council in Bhutan conducted a three week training program at QUT in 2017, followed by a post-course in Bhutan.
Partnerships
The International Projects Unit combines our expertise in project management and delivery with QUT's real-world innovation and research expertise.
By partnering with university experts who are leading practitioners in their field, we provide high quality, impactful programs, while our partnerships with QUT's faculties build the capacity of our researchers and provide international consultancy opportunities to improve development outcomes.
We partner with industry both in Australia and internationally, drawing on our extensive industry, private and public sector linkages and networks to deliver cutting edge, innovative programs.
Interested in a partnership? Contact us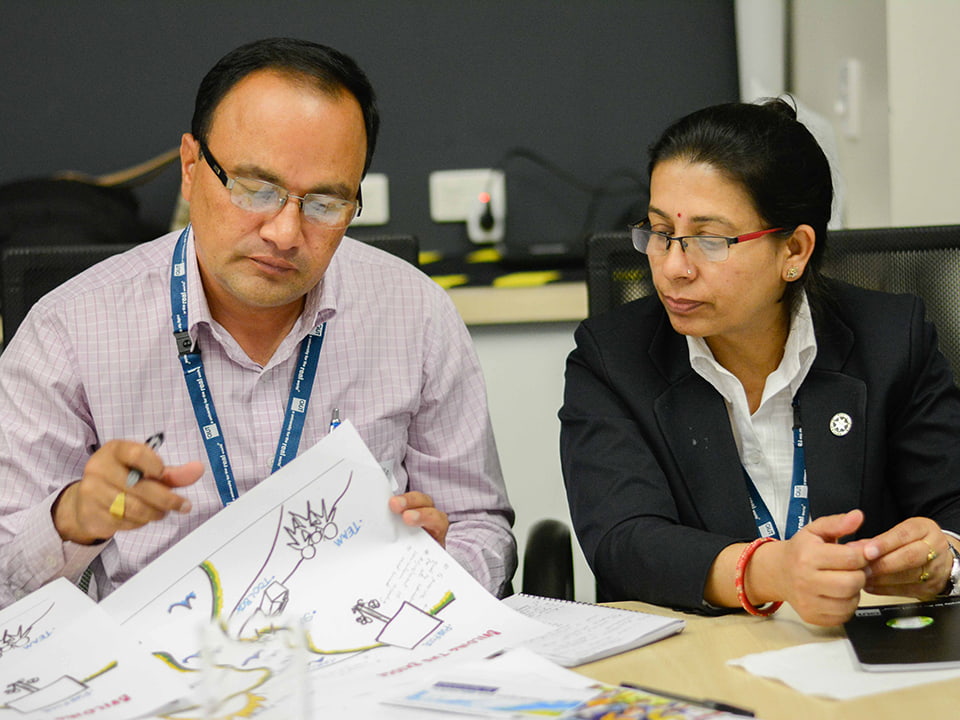 Scholarship
With more than 3000 alumni, the IPU has developed a network of partners around the world. To foster and develop this partnership, QUT has established a Master of Philosophy Development Scholarship, funded by the IPU.
Contact us

If you are interested in partnering with us, please contact the International Projects Unit.